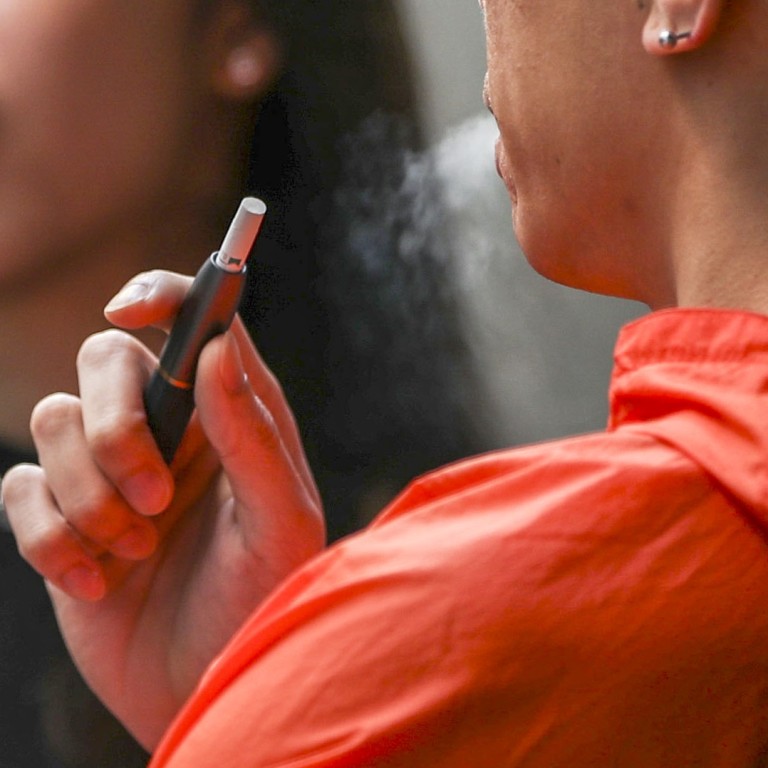 Hong Kong pushes ahead with blanket ban on e-cigarettes, with maximum penalty of six months in jail and HK$50,000 fine
Bill covers anyone who brings in, imports, makes, sells, distributes or promotes alternative smoking products
Despite major push to stamp out supply, it will still be legal to use them
It may be time to kick the habit for vapers in Hong Kong as officials ready a law to choke the supply, sale and promotion of e-cigarettes, with a maximum penalty of six months' imprisonment and a fine of HK$50,000 (US$6,370).
A bill to amend the Smoking Ordinance targeting new tobacco products was submitted to the Legislative Council on Wednesday and will go through its first reading on February 20.
Her proposal back then sparked heated debate over whether it would be effective in reducing smoking, and raised questions about the administration's drastic change in policy from regulation to a blanket ban.
Under the new law, it will still be legal to use the products, though doing so in a non-smoking area will be subject to a fixed penalty of HK$1,500 or a court-imposed fine of HK$5,000.
But anyone who brings in, imports, makes, sells, distributes or promotes new smoking products – including e-cigarettes, heat-not-burn products and herbal cigarettes – could be subject to a maximum penalty of six months' imprisonment and a fine of HK$50,000 if convicted.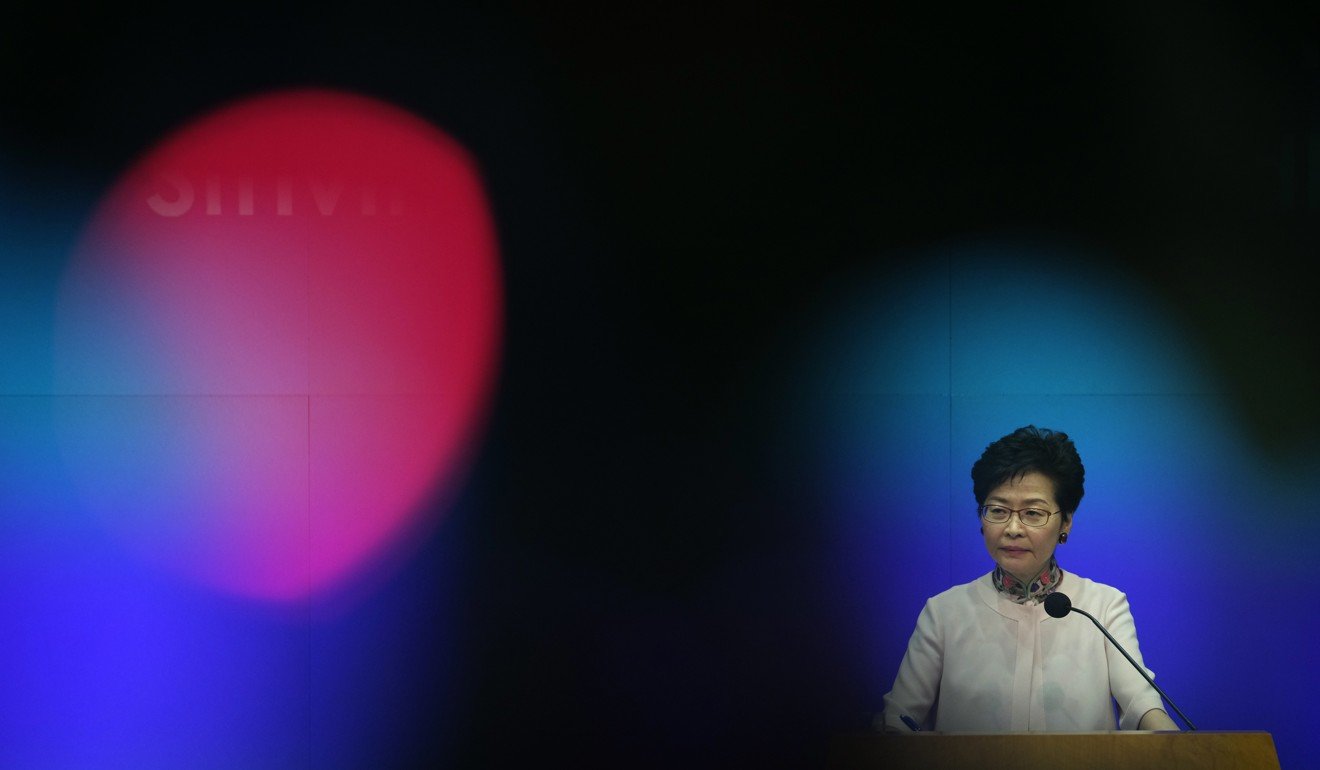 Possession of the products or any part of them for the purpose of manufacturing, sale or distribution will be subject to the same penalty. Distribution in the form of a prize or gift will also be prohibited, while cargo and people in transit will be exempted.
Law enforcement officials will be given more power when handling cases related to new smoking products than those involving conventional tobacco.
Customs officials will be authorised to stop and search any incoming parcel, cargo, baggage or traveller. Officers from the Tobacco and Alcohol Control Office under the Health Department will be able to stop a suspicious person from leaving the scene and call for police help if the person refuses to cooperate with their search.
Deputy Secretary for Food and Health Amy Yuen Wai-yin said visitors to the city would be able to voluntarily abandon their products in boxes placed at the city's ports.
"In case a visitor doesn't throw them away and is later found carrying an e-cigarette during the immigration check, we will tend to handle this with leniency during the early stage if the visitor cooperates and hands over the product to our officers," she said.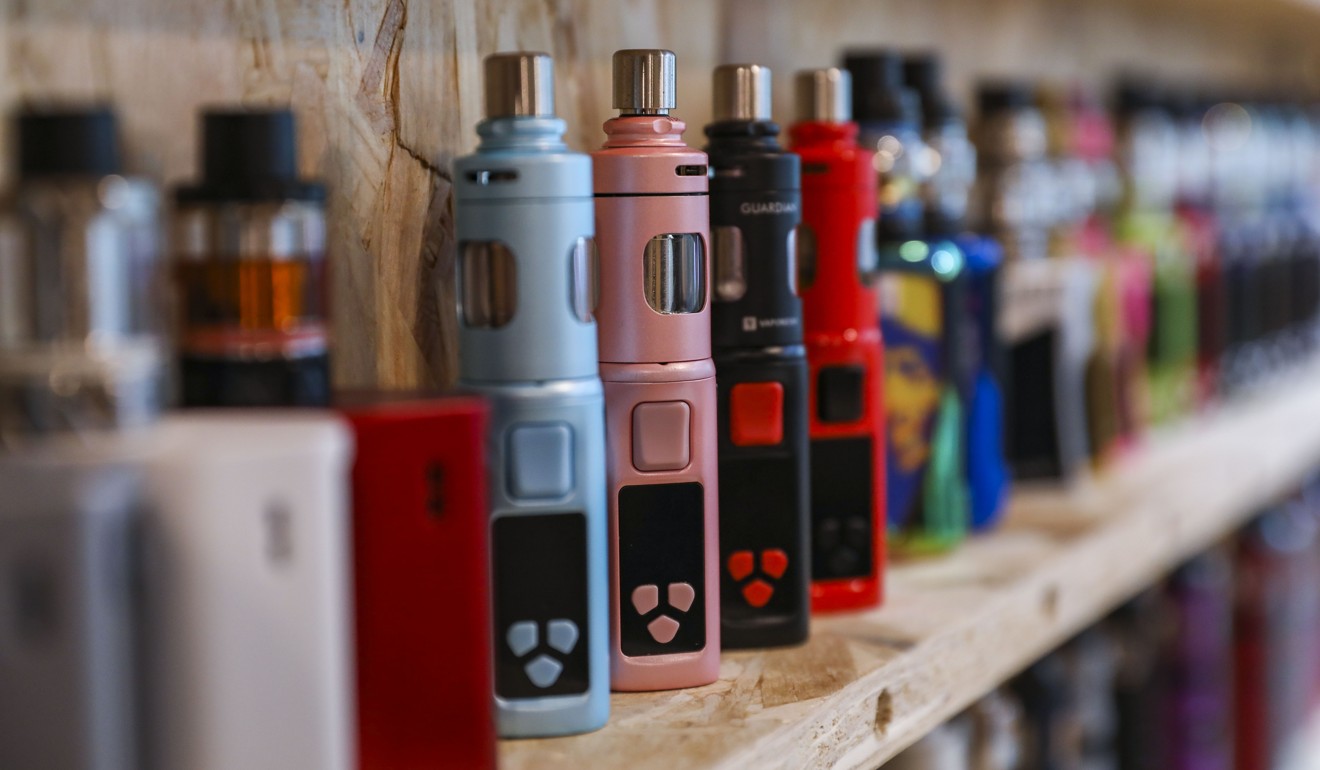 The grace period, according to Yuen, could be the first three months of implementation.
"Our principle is that no one should be allowed to bring in any of the alternative smoking products, because they are likely to say it's for their own use, and we won't be able to keep track of it after they come into Hong Kong," she said. "We don't want a black market to come out of such a loophole."
When asked why the authorities chose not to penalise vapers themselves, and whether such a move would push e-cigarette users towards conventional tobacco, Yuen said the purpose of the legislation was not to criminalise users from the start.
"We hope these alternative products won't be so easily accessible in the market before they get really popular," she said. "We worry that young people, who may not be users of conventional tobacco at the moment, will be attracted by the cool-looking alternative products and become smokers through vaping. We want to nip the problem in the bud."
Yuen added: "It is also, in fact, difficult to enforce the law if we ban smoking. And we don't want to trouble the public too much."
If the bill is passed, Hong Kong will have prohibitions in place for alternative smoking products as strict as long-time regional rival Singapore.
Sales of e-cigarettes are currently banned in 30 jurisdictions worldwide, including Macau and Singapore.
Christine Hu, chairwoman of the Coalition on Tobacco Affairs, said the group was disappointed the government had ignored industry opinion and overseas regulatory models which allowed people to choose less harmful products.
"The government said it would regulate alternative smoking products last June, but suddenly changed to an outright ban last October," Hu said. "It didn't consult the industry or the public before it proposed this amendment."


Hu also accused officials of siding with the medical and education sectors while turning a blind eye to studies which argued alternative smoking products were less harmful than cigarettes.
"The government said more than 30 jurisdictions had banned e-cigarettes, but it didn't tell the public that more than 40 allow them," she said.
Hu warned that a black market would emerge.
"While some might turn to conventional tobacco, some will still seek the alternative products from overseas," she said.
Philip Morris, the global tobacco company that produces Marlboro cigarettes, said it was also disappointed. It warned that the new law would only push smokers to "the most harmful option, traditional cigarettes".
A vaper enjoying a puff in Causeway Bay on Wednesday said he had been smoking less since he turned to e-cigarettes a few months ago.
"The government should ban all cigarettes," he said. "Now I will be forced to go back to conventional tobacco."
Wong Ting-kwong, an adviser to the coalition and the lawmaker representing the export sector in Legco, said he supported the amendment in principle, but wanted a thorough discussion on the details of implementation.
"I understand that the government is concerned about public health and wants to nip the problem in the bud, but the tobacco industry's investments in the alternative products, and related jobs, must also be taken into account," Wong, a smoker of 40 years, said. "Moreover, how will the government handle the existing stock?"
But Wong added that he believed most lawmakers would support the amendment.
Legislator Kwok Ka-ki, who is also a doctor by profession, said he and most of his pro-democracy colleagues would back the bill, as it was part of the city's responsibility as a member of the World Health Organisation's Framework Convention on Tobacco Control.
He said it would be difficult to ban smoking completely.
"The main reason behind tackling e-cigarettes is that many young people become smokers through vaping and mistakenly believe it can help them quit smoking," Kwok said.
The Civic Party, of which Kwok is a member, suggested the government recruit more enforcement staff and roll out further bans on exports and consumption in the future.
"Banning sales while allowing use will in fact encourage smuggling," the party said in a statement. "We believe the government should include a sunset clause and eventually ban exports as well."
Jason Wong Chun-tat, chairman of the Travel Industry Council, said officials would have to publicise the new ban clearly and widely before it comes in, to lessen the inconvenience to visitors.
"The longer the grace period, the better, because visitors from far away may book trips to Hong Kong months in advance," he said.
Max Chan Man-fai, chairman of the Hong Kong Vape Association, said he was confident Legco would veto the amendment. However, if the bill were passed, he said, the association would study the possibility of challenging it in court through a judicial review.
"If the government is arguing for the amendment on the grounds of public health, then the ban should cover all types of cigarette," Chan said.
He estimated there were more than 200,000 users of e-cigarettes and heat-not-burn products in the city, generating revenue of more than HK$100 million a month.
A government survey released in March last year showed Hong Kong had more than 620,000 daily smokers in 2017, among whom about 5,700 were e-cigarette users.
"We will send letters and research materials to all the lawmakers in the following week, so they can learn more about the latest studies and regulatory models," Chan said.
Additional reporting by Karen Zhang
This article appeared in the South China Morning Post print edition as: E-cigs all but banned under tough new bill