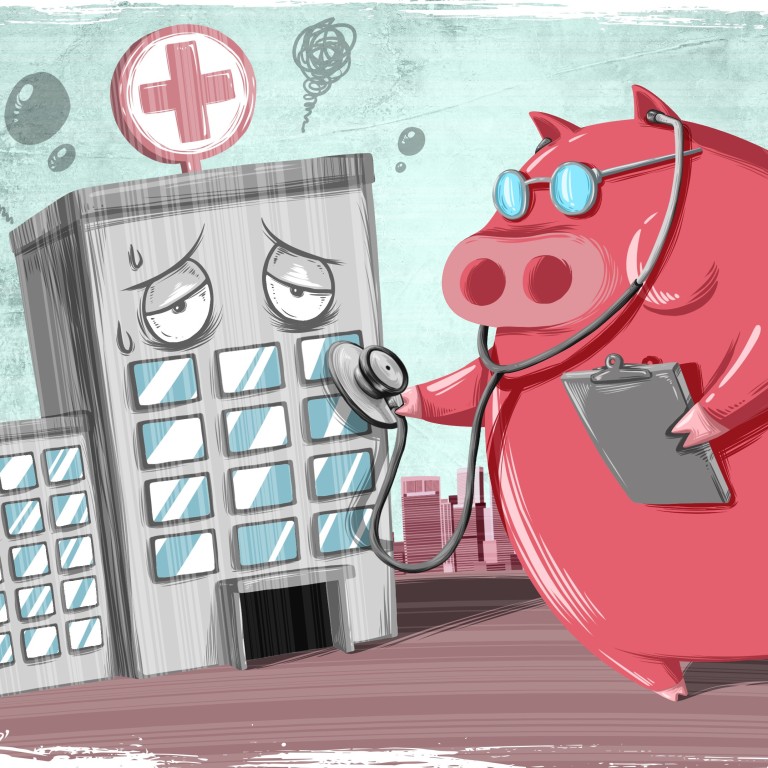 Hong Kong's health care system is teetering on the brink. What's wrong with it, what can be done to fix it and will the budget provide some answers?
Financial Secretary Paul Chan delivers his third budget for Hong Kong on Wednesday
In the second of a three-part series on the spending plan, we look at the issues surrounding the city's public health care system
Financial Secretary Paul Chan Mo-po delivers his third budget for Hong Kong on Wednesday. The government has seen its coffers fall by two-thirds, with this year's surplus projected to be HK$40 billion. In the second of a three-part series on the budget, we look at the issues surrounding the city's public health care system.
A person with cataracts can expect to wait 162 weeks to see an eye specialist at a hospital in the Kowloon East area of Hong Kong.
To see an orthopaedic specialist in Kowloon West, the waiting time for the first appointment is even longer, at 166 weeks.
And when these patients finally see a doctor, the visit is likely to last just a few minutes, because of the never-ending queue outside.
The city's public health care system appears to be stretched like never before.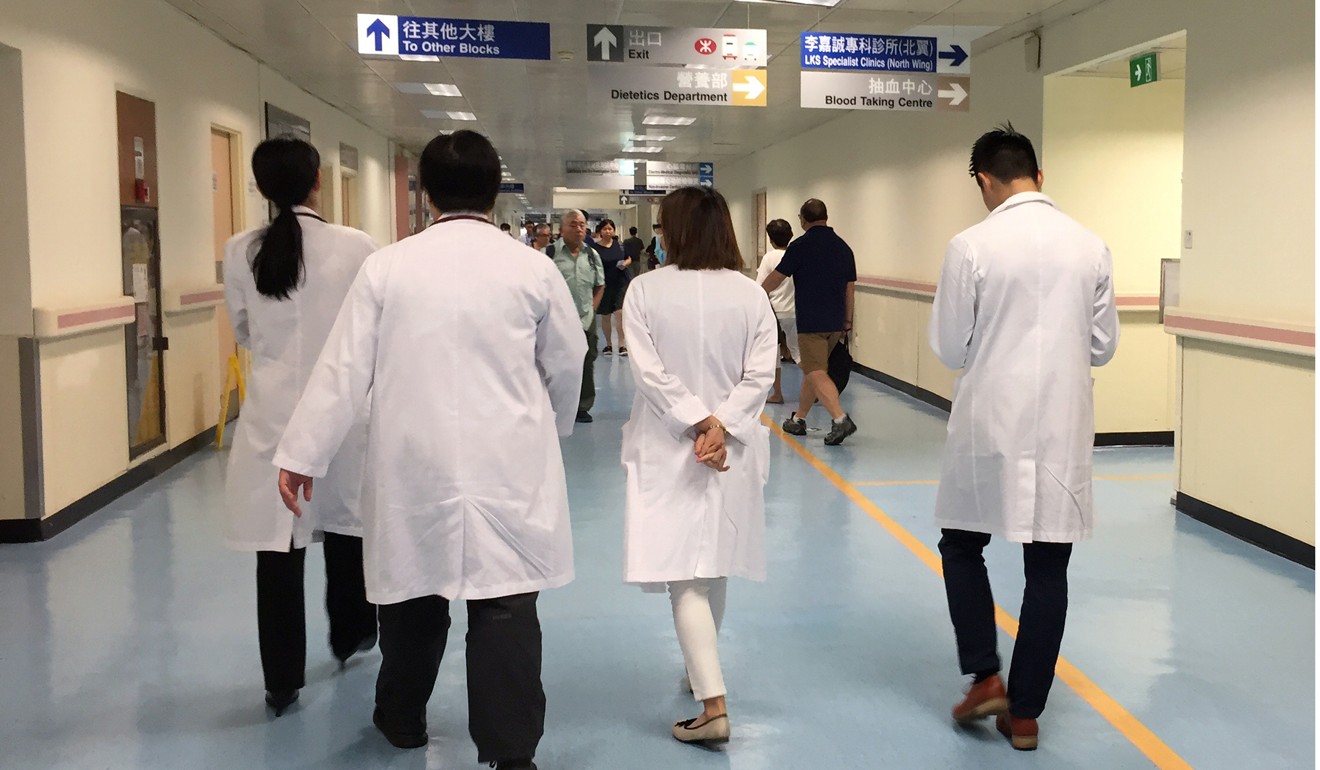 Against that backdrop, all eyes are on Wednesday's budget speech to see if Financial Secretary Paul Chan Mo-po will propose a remedy to the long-standing problem.
"On a normal day, it is usual for a doctor to work 12 hours straight without taking any break, or have the luxury to stop for a quick bite," said Dr Alfred Wong Yam-hong, a cardiologist at Tuen Mun Hospital and spokesman of the doctors' group Médecins Inspirés.
"It is quite common to work overtime even past that, since a doctor can't just leave patients in the middle of a procedure and wait for the next day."
He said doctors had to see about 20 patients a day on average, but that number could rise to 60 at weekends.
"It's unreasonable, even without the winter surge," he said, referring to the annual flu season, when patients overflow from wards into hospital corridors. That is when non-urgent patients have to wait for up to eight hours at some emergency units, and hospitals ask doctors to work overtime and cancel their days off.
In short, there are not enough doctors in the public health care system.

Because it takes seven years to train a doctor, and at least 13 years for a specialist, some say Hong Kong needs to import more overseas doctors, though not everyone welcomes that idea.
Others say the public sector needs to shape up in terms of running hospitals, to ease the burden of bureaucracy that is among the reasons doctors flee for the private sector.
But are too many Hongkongers going to hospital when they ought to see a family doctor for their chronic ailments? Some feel Hong Kong is not doing enough to promote primary health care in the community.
The government is believed to be open to ideas to solve the staffing shortage, but a solution must be supported by local doctors.
So, what is going wrong?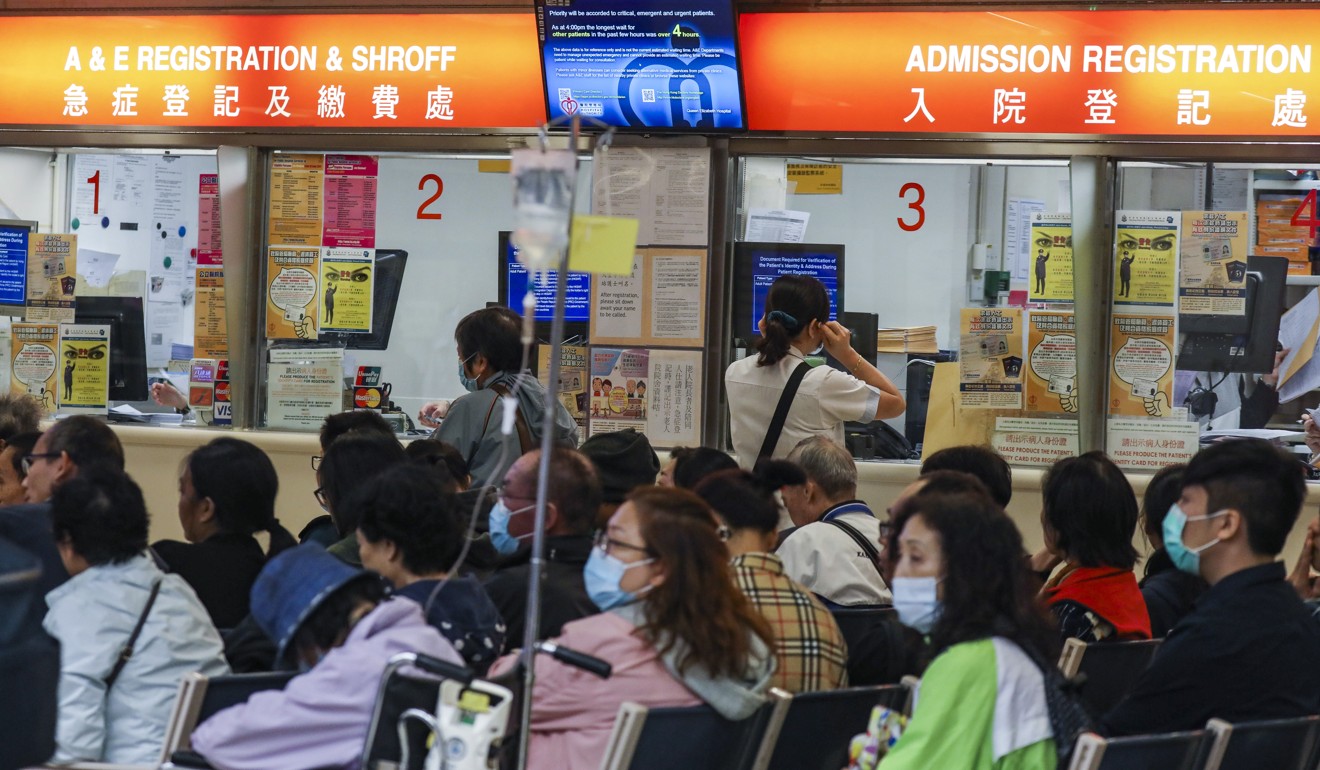 A key issue is that the supply of doctors has not kept pace with demographic trends and the increasing demands of an ageing population.

The Hospital Authority runs the city's 43 public hospitals and institutions that provide care for about 90 per cent of inpatients. It employs about 40 per cent of local doctors.
It expects a chronic shortage of 300 doctors at all times. In fact, a strategic review of health care staff planning, released by the Food and Health Bureau in 2017, predicted Hong Kong would be short of 500 doctors in 2020.
But Dr Lam Ching-choi, a member of the Executive Council, which advises the city leader, said that prediction had greatly underestimated the shortage.
He said it was based on the existing service model, and assumed the model would remain unchanged, which it has not. Also, the projection only looked into the supply of staffing, rather than the demand for services.
The city's two medical schools, at the University of Hong Kong and Chinese University, currently admit 470 new students each year. That number will rise to 530 in the coming academic year.
Between 2007-08 and 2017-18, the number of doctors working for the authority rose about 25 per cent from around 5,000 to more than 6,300. The total number of doctors in Hong Kong also went up over that period, from about 12,000 in 2007 to more than 14,600 last year.
But demand for medical services in the city has exploded. From 2007 to 2017, the population grew by about 7 per cent to 7.4 million, with a much higher proportion of people aged 65 or above, and life expectancy has risen to 82 years for men and 88 years for women.
The over-65s require on average six times more inpatient care than under-65s.
The authority also loses staff to Hong Kong's thriving private health care sector, which promises overworked doctors better pay, hours, and working conditions.
The annual turnover rate for doctors in public hospitals has hovered between 4 and 5 per cent over the past few years, but rose to 5.8 per cent in 2017-18. Many of them quit for the private sector.
Foreign doctors to ease shortage
To ease the public sector shortage, former authority chairman Anthony Wu Ting-yuk has suggested allowing specialists trained at top overseas medical schools to work in Hong Kong, without first having to sit the licensing exam, if their parents are from the city.
A similar plan has been adopted by Singapore, which also faces a shortage of doctors. It allows graduates from 158 medical schools in 28 countries and territories to apply for conditional registration, that lets them work in an approved health care institution under the supervision of a fully registered medical practitioner.
Dr Shae Wan-chaw, former associate dean of Polytechnic University's faculty of health and social sciences, said Hong Kong should also take in doctors from recognised institutions.
"It is unlikely that a graduate from Harvard University is not good enough, or a graduate from the University of London is not as good as an HKU graduate," Shae said.
Wong said the government could also consider exempting doctors trained in the Commonwealth, which Hong Kong was part of during colonial times, from the exam.
He said most specialists in the Commonwealth would have obtained their qualifications after taking a British exam, like many specialists do in Hong Kong.
"What we trust is that exam and that system, and that those who have passed that exam should hold the same level of expertise as we do," Wong said.
But Dr David Lam Tzit-yuen, vice-president of the Medical Association, suggested changing the current limited registration system for doctors trained overseas instead.
Such doctors are allowed to work in Hong Kong without sitting the licensing exam, but they have to renew their licence every three years and work only for specific institutions, such as the authority and the two medical schools.
David Lam said these doctors would feel more assured if there was no time limit, but they had to renew their practising certificate annually, just like doctors on full registration.
Those who wish to be fully registered must sit the licensing exam and do an internship, normally of 12 months.
Fully registered doctors are free to work in the public or private sector, but must declare any professional misconduct or criminal records when they renew their practising certificates.
But the association vice-president, who is also a member of the Medical Council, which regulates Hong Kong's doctors, doubted that relaxing the inflow of overseas doctors would make a significant dent in the staff shortage.
The council's statistics showed that in any given year between 2008 and 2018, there were fewer than 200 doctors with limited registration. The most recent total, given at the end of 2018, was 124.
The number of newly registered overseas doctors who sat the licensing exam was no more than a few dozen each year for the past decade, peaking at 71 in 2015. Last year there were 52.
Saying it was not ideal to rely heavily on foreign manpower, David Lam added: "How do you know the number coming next year?"
The council is exploring whether to exempt foreign doctors from the internship if they pass the licensing exam after working under limited registration for a certain period.
Working conditions need fixing
Aside from these suggestions, some question whether the public sector needs to improve the working conditions for doctors.
"If you can't retain your own people, how could you ask others to come and work for you?" Wong said.
A common bugbear is that doctors are expected to spend too much time attending meetings and doing administrative chores instead of attending to patients.
HKU medical school head Professor Gabriel Leung has called the authority too bureaucratic, and questioned whether its "culture of meetings" truly benefits patients.
Agreeing that excessive paperwork can be frustrating, Wong said: "A patient's medical records can become as thick as one centimetre before they receive any medical treatment."
He felt the management did not understand the needs of frontline staff, and added: "The desire to leave would not be that strong if management problems were solved."
Shae pointed out that the practice of making doctors take on administrative roles also affected the delivery of clinical services.
"They might have recruited 10 more doctors, but at the same time they might have asked five current staff to take up administrative roles too," he said.
The former PolyU scholar suggested freeing doctors from the burden of heavy administrative responsibilities, so they could return to practising medicine.
In other countries, he added, many hospital administrators are qualified people who are not doctors.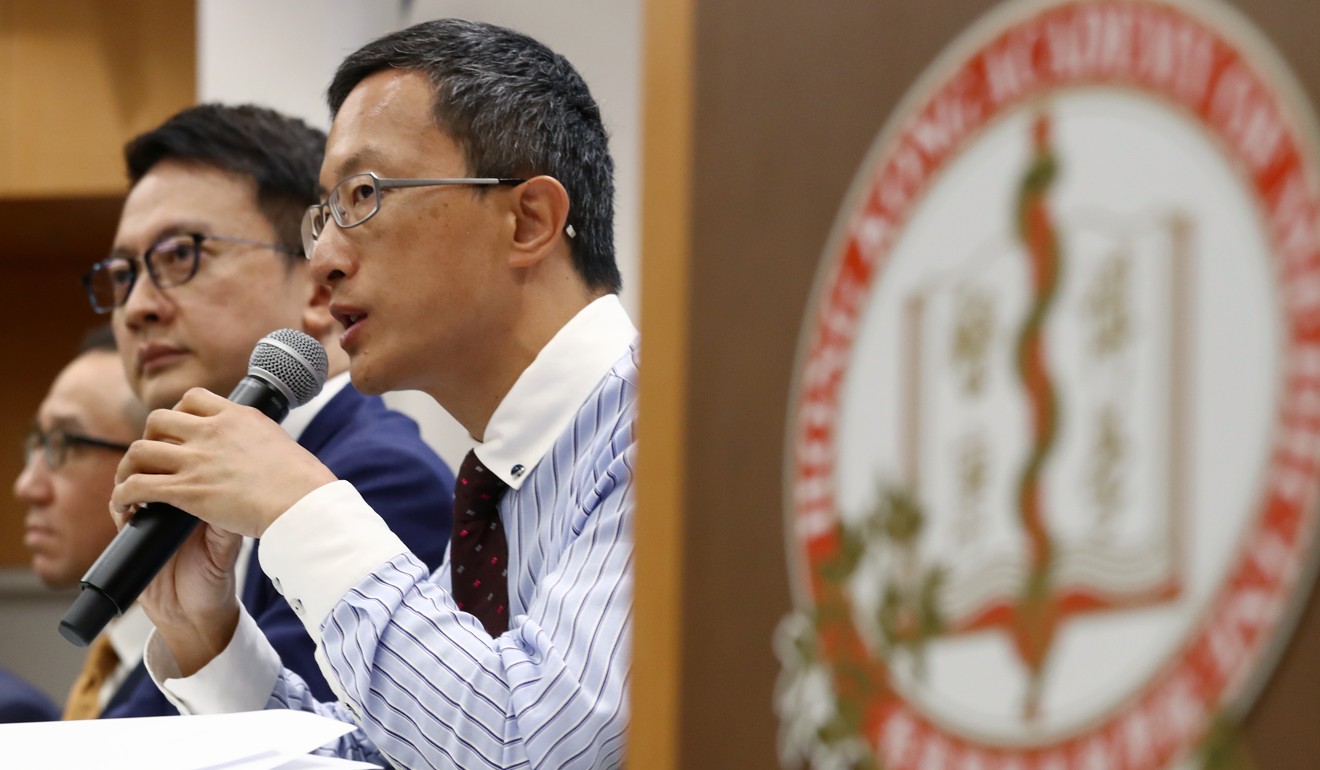 Should GPs do more?
One issue that comes up in the discussion of Hong Kong's overcrowded public health care system is whether too many people go to hospital for treatment they ought to receive from general practitioners.
Many chronic health conditions, such as diabetes or heart problems, can be managed by the city's primary health care system, but patients relied more on the authority's specialist outpatient clinics.
Peter Yuen Pok-man, a Polytechnic University professor who researches health services management, pointed to a serious imbalance in resources between hospitals and the primary care system.
David Lam said Hong Kong had more than 3,000 general practitioners, and about half of them tend mostly to patients with colds or stomach problems, instead of seeing people with chronic ailments.
"If those doctors could help manage patients' chronic illnesses, those patients would not need to visit the public hospitals all the time," he said. "If there is a good management of chronic illnesses, there would also be much fewer complications."
He said it is still not common for Hongkongers to see family doctors, and people tend to go to the accident and emergency departments of hospitals for minor illnesses that could be handled by a family doctor.
A report released by the Our Hong Kong Foundation think tank last year, pointed out that nearly half of public hospital admissions could be dealt with by GPs in the community.
Health minister Sophia Chan Siu-chee has said the government is open to any ideas for increasing health care staffing levels, especially in the public sector.
Calling for more public discussion and suggestions, Lam Ching-choi said he hoped the medical sector could come up with its own solutions.
"The government will only be able to proceed with the support of the doctors' sector," he said.