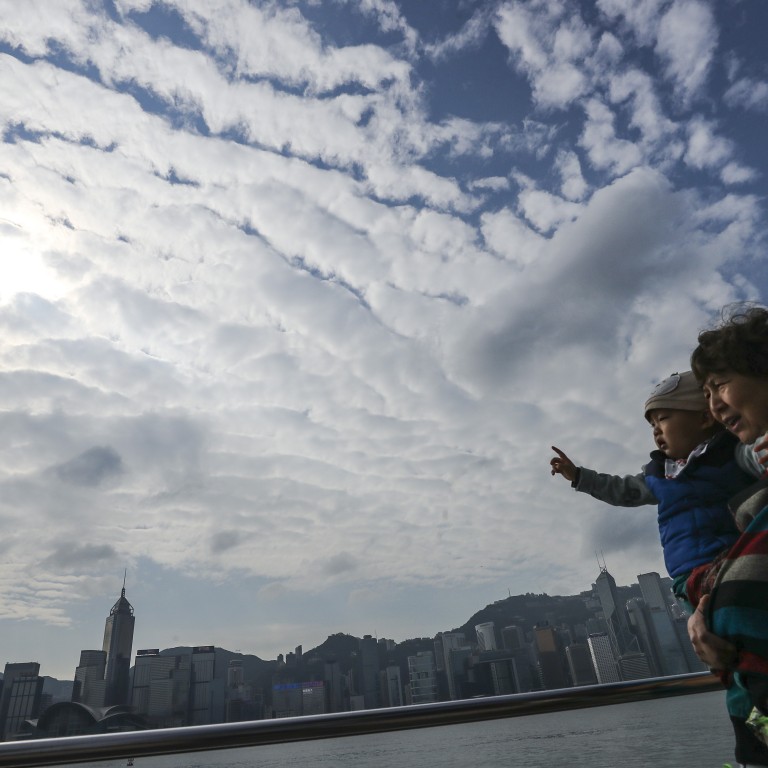 Hong Kong's air quality goals for 2025 cleared by environment advisory group, but fall short of WHO global guidelines
The objectives set concentration limits for seven pollutants and number of times their levels can be exceeded
Government tells Advisory Council on the Environment targets could not be set to World Health Organisation guidelines
An environmental advisory group has raised no objection to proposed revisions to the Hong Kong government's five-year air quality goals, even as officials dismissed calls to tighten targets for two pollutants.
The government on Monday told the Advisory Council on the Environment the revised targets for 2025 could not be set to the World Health Organisation's (WHO) ultimate objectives as such a move would make it impossible for infrastructure projects to pass environmental impact assessments (EIA).
Council chairman Stanley Wong Yuen-fai said the group, which by law the government must consult on its review of air quality objectives, largely welcomed the proposals.
Undersecretary for the Environment Tse Chin-wan said although the targets did not meet the WHO's objectives, "we will continue to implement measures until we reach them".
"But interim targets were adopted because we have the Environmental Impact Assessment Ordinance," he said, referring to assessment reports and environmental permits any large project must obtain.
These permits and EIAs must make reference to the prevailing environmental aims adopted at the time – in this case, air quality goals.
The targets, revised every five years, set concentration limits for seven pollutants and the number of times the levels can be exceeded in a year, with reference to WHO guidelines.
The new targets for fine suspended particulates (PM2.5) would be tightened from the current annual average of 35 micrograms per cubic metre of air, to 25mcg, and the 24-hour average tightened from 75mcg to 50mcg.
The number of times those 24-hour targets could be breached in a year was also raised drastically, from nine to 35.
Objectives for sulphur dioxide (SO2) emissions were also tightened from 125mcg over a 24-hour average to 50mcg.
All figures complied with only the second set of three interim WHO targets.
Some members of the government's review working group pointed out both pollutants were on a downward trend and the targets were too conservative.
But Dave Ho Tak-yin, an assistant director at the Environmental Protection Department, said they could not be set any higher because parts of Hong Kong would fail to meet them.
He said the number of times PM2.5 would be allowed to exceed targets was in line with European Union standards and provided room for uncontrollable factors, such as weather and regional pollution.
"Two-thirds of particulates come from non-local sources," he said.
Ho also defended the government's decision not to revise targets for respirable suspended particulates (PM10) and ozone.
Around 60 per cent of PM10 particles measured, for example, are smaller PM2.5 particles with the rest coming from natural sources such as sea salt, he said.
"PM10 improvement at least in the near future would continue to be a result of control measures targeting PM2.5," Ho said.
Wong, the council chairman, said he hoped officials would find a more understandable way to present the proposals to the public during the three-month public consultation period.
The government would next present the proposals to the Legislative Council before launching the public consultation.
Hong Kong's air quality objectives were last revised in 2015.