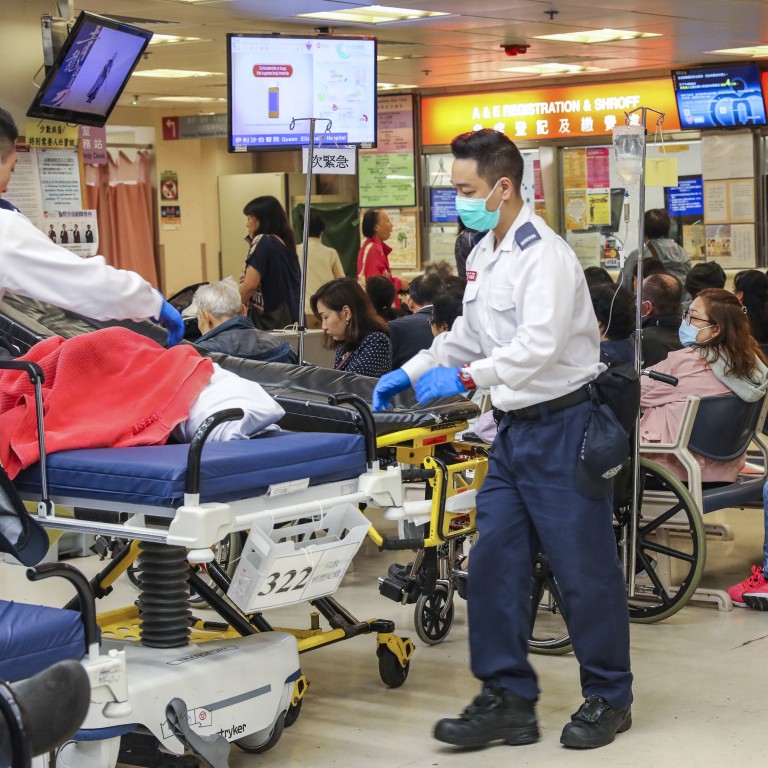 Patients waiting more than three years for specialist care in Hong Kong, as doctors call for new department to manage public-private sector relationship
Association of Private Medical Specialists wants government to create new medical aid department
Survey of 200 professionals finds poor working conditions and long hours causing doctors to quit Hospital Authority
Private doctors want the government to create a new department to manage their cooperation with public hospitals and shorten waiting times for specialists services, which for some patients in Hong Kong is now more than three years.
A study conducted last month by the Association of Private Medical Specialists of Hong Kong also highlighted the frustration doctors faced in the public sector, citing an unsatisfactory work environment and lack of time as reasons for leaving the Hospital Authority.
According to Dr Samuel Kwok Po-yin, the association's president, hospital congestion, long working hours and a lack of doctors all contributed to problems faced by the medical sector in the city.
"The biggest problem in the medical sector is the waiting time for stable new case bookings at specialist outpatient clinics," Kwok said.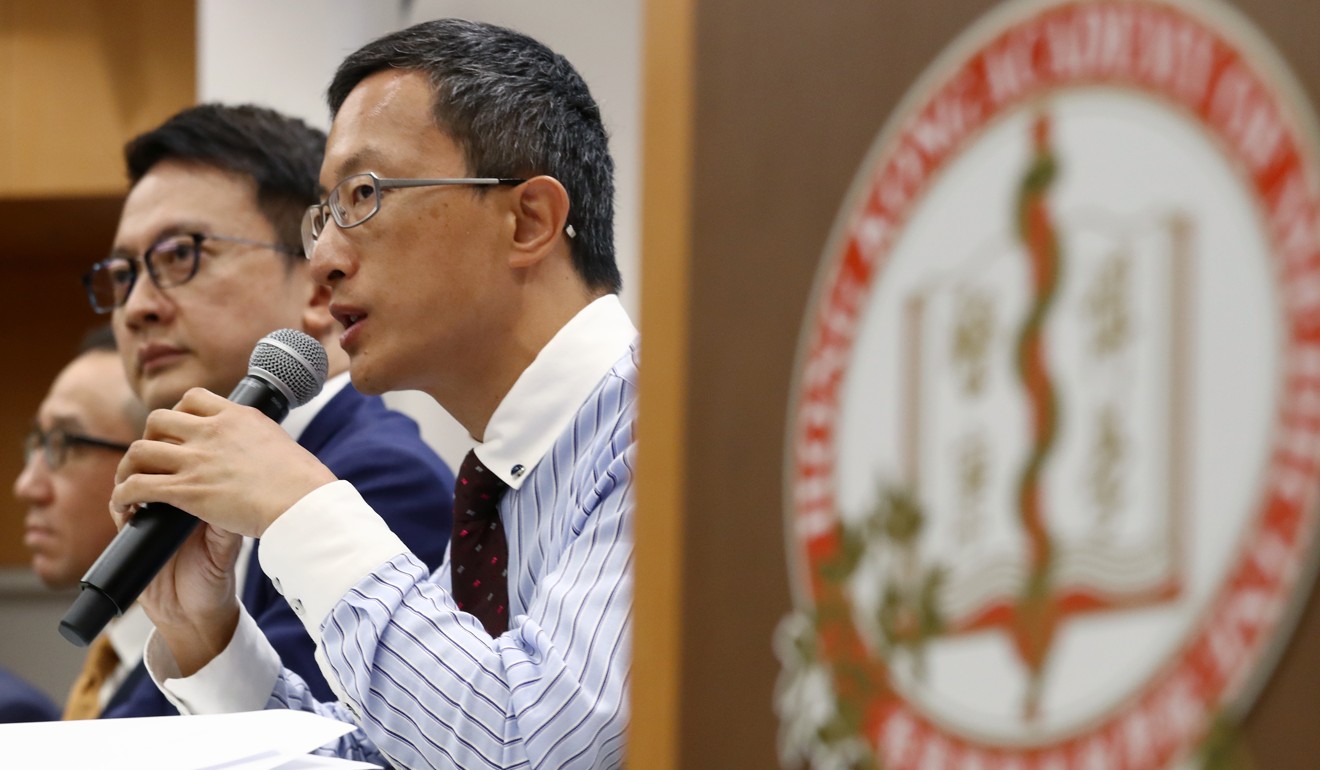 According to data the authority released in March, in the worst-case scenario, patients in a stable condition had to wait up to 181 weeks, or more than 3½ years, for their first appointment at specialist outpatient clinics in Hong Kong Island West.
"The long waiting times faced by the general public are unacceptable in terms of service quality and patient safety, and shows the functional imbalance of the public health system," Kwok said.
Some 200 association members who had resigned from the authority were questioned for the study, and 144, or about 73 per cent, listed inadequate time with patients as the reason for leaving. Nearly half pointed to a lack of job satisfaction, while 93, or 47 per cent, cited unsympathetic superiors.
"Specialist doctors should spend at least 20 minutes with their patients. Those seeking specialist care often have complicated [medical] problems," said Dr Marco Ho Hok-kung, a specialist in paediatric immunology and infectious diseases.
Many specialists in the public sector only spend between five and 10 minutes with each patient, which is less than half of the suitable time, according to Ho.
"Private medical specialists allocate at least 20 minutes to their patients even if they're busy," he said. "[Patients] shouldn't accept a drop in quality because they're receiving specialist care at a public hospital."
The proposed medical aid department would be separate from the authority, and would include a mechanism to facilitate private and public outpatient services to shorten waiting times.
Under the proposal, patients waiting at public hospitals can be referred to private hospitals for consultation, suggesting that the government could offer patients a certain level of subsidies.
Details such as which patients would be chosen, and the price they would pay for the services, could be discussed by the public, according to Kwok.
Kwok said that of the around 10,000 doctors in Hong Kong, half of them were in the public sector and handled 90 per cent of patients in the city, while the other half in the private sector only handled 10 per cent.
The proposal was submitted to the Food and Health Bureau on Wednesday, and in response, the bureau said it "welcomed stakeholders to make suggestions on enhancing public-private collaboration".
A spokesman for the authority said it would consider any public-private partnership proposals prudently. Factors such as whether the proposals would cause a mass exodus of public doctors would be considered, the spokesman added.
Separately, Kwok said the deal signed off by the Medical Council on Wednesday to waive the local internship for overseas doctors would not help patients waiting in line at public hospitals, as the addition of the limited number of new doctors would not resolve the imbalance.
However, Kwok said his association was not against the deal.
Dr David Lam Tzit-yuen, vice-president of the Medical Association, said the deal might result in the hiring of overseas doctors lacking local clinical experience to practise in Hong Kong.
"Internships are compulsory for fresh graduates from medical schools around the world," Lam said in a radio interview. "Clinical experience obtained through internships vary from place to place, for example on how to handle patients and how to make a prescription.
"But, if one has become a specialist, he or she might be focusing on public policy or policy research, instead of treating patients. There are people like these even among the senior management of Hong Kong's Hospital Authority."
Dr Ho Chung-ping, president of the Medical Association, estimated that some 30 overseas doctors would be attracted to Hong Kong as a result.
Additional reporting by Su Xinqi
This article appeared in the South China Morning Post print edition as: Call for a new department to manage links between public and private sectors