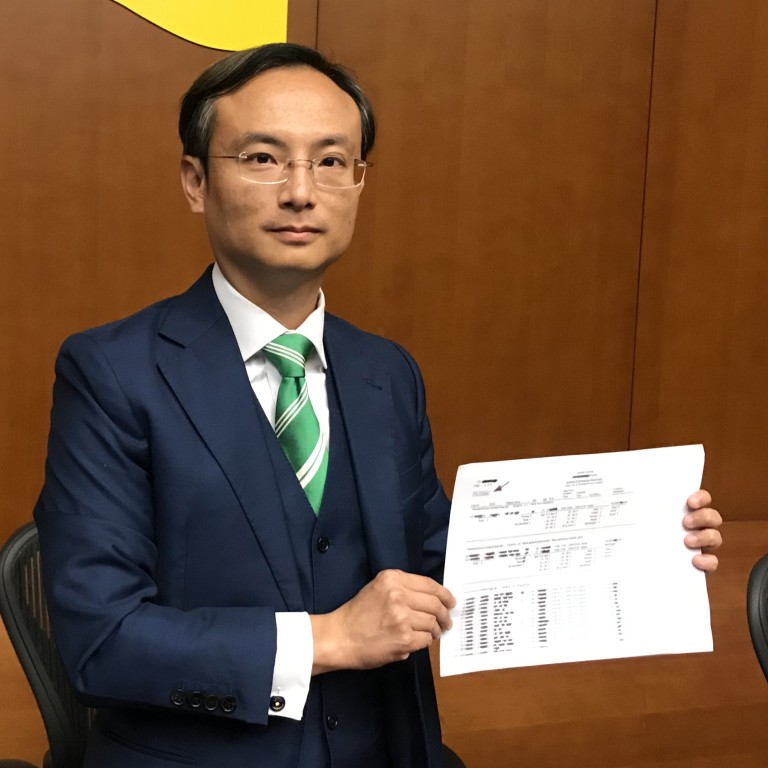 Hong Kong Hospital Authority denies leaking data to police after extradition bill protesters arrested in public hospitals
Medical sector lawmaker accuses authority of misleading the public over protesters' arrests
Concern mounts that injured protesters will skip treatment to avoid apprehension
Hong Kong's public hospital operator has denied leaking patient data to the police after it emerged that anti-extradition protesters were arrested after seeking medical help in the city-run facilities.
The concern over patient privacy came as Dr Pierre Chan on Monday presented a photocopy of part of a list he said he received from a health care worker that disclosed the information of 76 patients who were treated in the emergency ward of a public hospital on June 12 and 13.
One group of patients was marked as having attended a "mass gathering outside Legco". A note on the top-left corner of the document read "For police".
Chan said such a list could be obtained through the clinical data system in some hospitals without requiring a login.
"Any staff member in uniform working in the emergency ward, who managed to go near a computer, could [go into the system] without a login. They could then generate a list [of patients' information] by entering the date," Chan said.
The Hospital Authority, which runs the city's public hospitals, held a news conference to clarify the matter on Monday night, stressing that it had never authorised anyone to print the patients' data for police officers.
"Only medical staff can use the computer at the accident and emergency ward, and we would not provide such information to a third party," said Dr Chung Kin-lai, the authority's director of quality and safety.
Chung said it was normal for public hospitals to go into disaster mode in response to major events that could produce a lot of patients.
In response to the issue of logins, he said rights to access the reports of distribution of patients over different hospitals were limited to specific staff, who need to log in. But no login procedure is required in individual hospitals for staff in the emergency department to see a patient's records.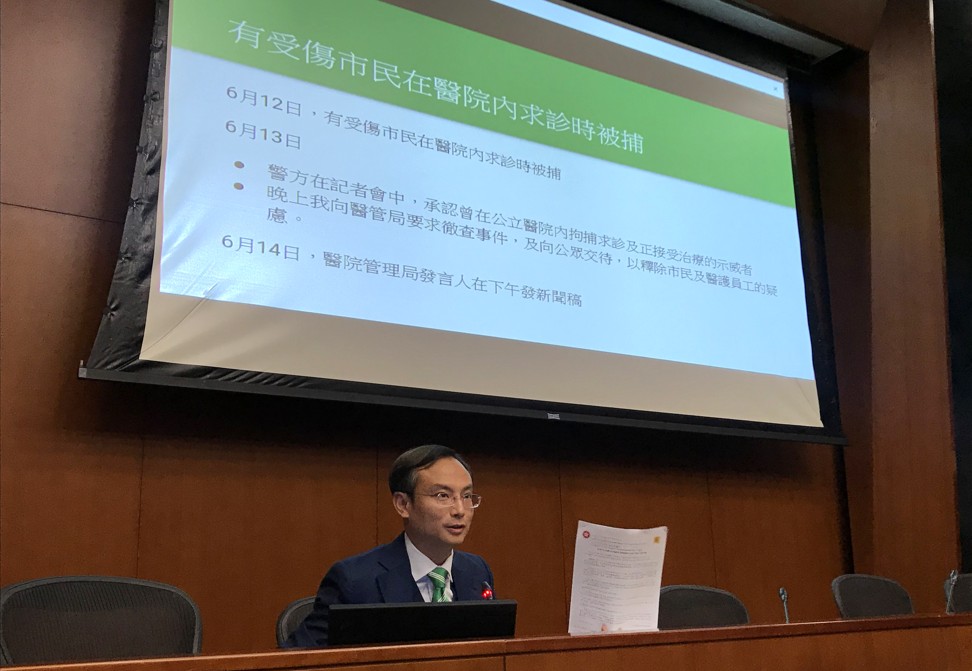 He said patient information would be given to police in only two circumstances: when a patient list would help the police account for injured or missing people; and when a hospital needs police help to contact a patient's family.
Staff members presumably would not pass protesters' information to police because the two criteria were not met, said Dr Li Kai-ming, who chairs the authority's coordinating committee on accidents and emergency services.
Commissioner of Police Stephen Lo Wai-chung said the officers at police posts in public hospitals were responsible for checking whether people sent to emergency departments were involved in crimes.
"If they find evidence indicating a person was involved in a certain crime, they would inform our criminal detectives and then they would follow up," Lo said on Monday night.
"The allegation that we are going to the hospital and chasing people or disturbing their treatment – I disagree [with this]," he said.
Lo said that although there were computers in police posts in hospitals, they were not connected to the Hospital Authority's network.
On June 12, violent clashes broke out between police officers and protesters who surrounded the Legislative Council building and administrative headquarters.
Police used about 150 rounds of tear gas, 20 beanbag rounds and rubber bullets on the protesters. At least 81 people were injured in the incident, including 22 police officers.
Police have arrested 32 people since Wednesday, including five for rioting. Some of the arrests were made in public hospitals – sparking concern that injured protesters would skip treatment to avoid possible apprehension.
Privacy Commissioner for Personal Data Stephen Wong Kai-yi said on Monday his office had launched a compliance check to determine if a login was required to gain access to patients' personal information at emergency wards in hospitals under the authority.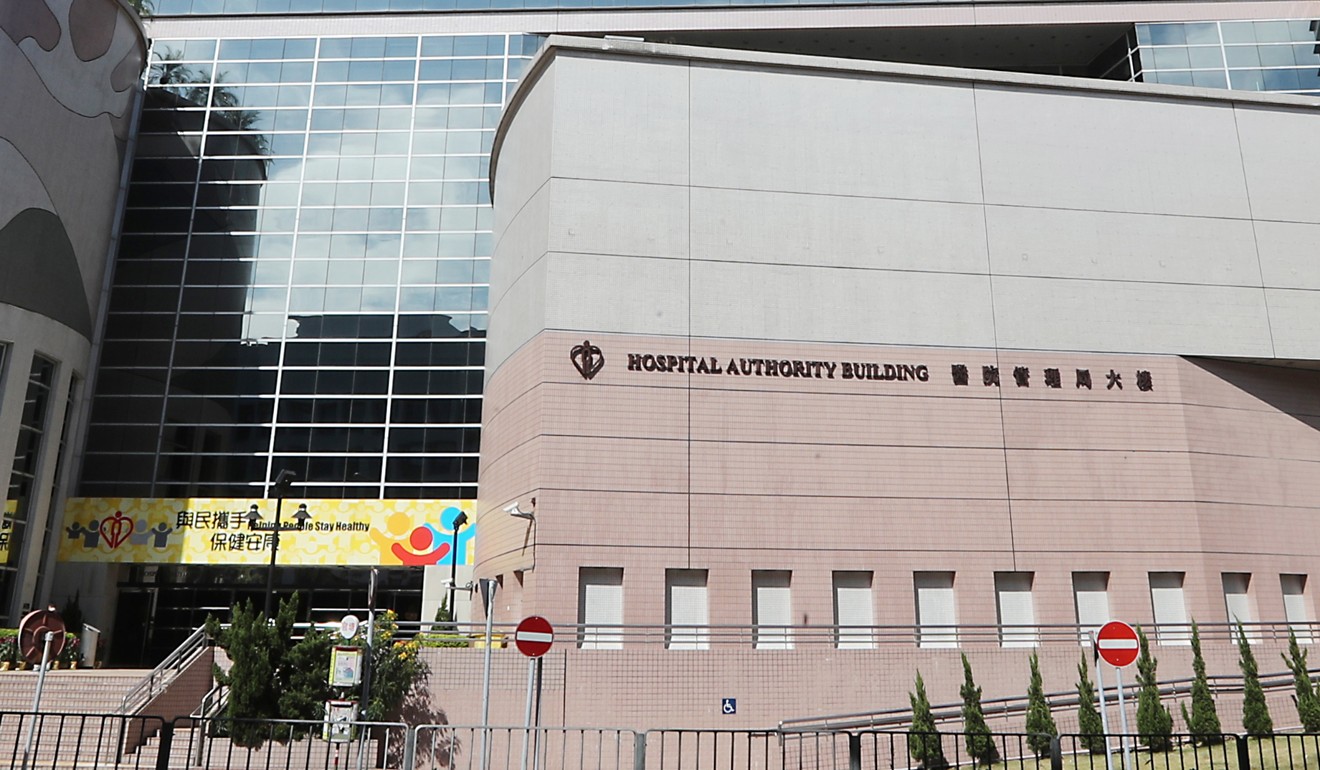 Chan also accused the authority of misleading the public, saying its recent press releases purportedly attached great importance to patient privacy and promised not to allow unauthorised parties to have access to patient information.
"Management of the Hospital Authority should make a public apology, and reveal the truth of how it informed the police," Chan said, adding he would ask the Office of the Privacy Commissioner for Personal Data to investigate the suspected leak.
Charles Mok, a lawmaker representing the technology sector, also expressed concern about the medical information system mentioned by Chan.
He said he sent letters to the Hospital Authority and the privacy commissioner urging them to investigate the issue.
But Dr Tsui Sik-hon, chief of Queen Mary Hospital's accident and emergency department, denied any breach of privacy and said the information system used by the public emergency departments was in a closed network.
"Not everyone can enter the system and a login is required," said Tsui, an upcoming chairman of the committee that coordinates emergency services for public hospitals.
He said the authority had put the words "for police" on the photocopied patient list in case the authority needed officers' help in communicating with patients' families.
"Information would be given to departments that are in collaboration with us [in a mass incident]," Tsui said.
"There are also reports specifically for the Home Affairs Department and for the media."
He said the authority had given no patient records to police related to the protests over the extradition bill.
Three medical students' groups in Hong Kong had released a joint statement on Sunday to condemn "considerable breaches of human rights to health and public safety on both sides of the conflict" during the June 9 march and June 12 protest.
The groups urged authorities to respect patients' confidentiality rights and to regard all hospitals as neutral ground.