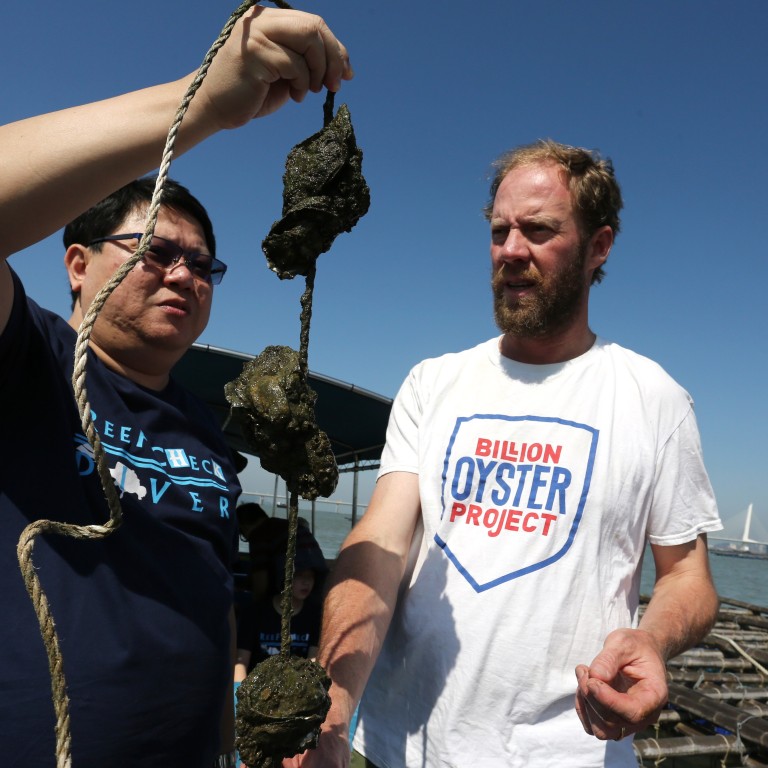 Millions of oysters on city's coastline could help clean up Hong Kong's polluted waters, according to new marine ecology plan
Team of HKU researchers aims to put in place 5 to 10 million oysters over the next three to five years
The natural purifiers can filter between 200 and 500 litres of water a day and remove microscopic toxic algae that kill marine life
A plan to deploy millions of oysters along Hong Kong's coastlines could help clear up the city's waters to nurture a more vibrant ecosystem, according to a proposal by a marine ecologist.
Inspired by the success of New York's "Billion Oyster Project" – an initiative aimed at restoring the shellfish to New York's harbour – a team of researchers from the University of Hong Kong aims to plant between 5 and 10 million oysters within the next three to five years.
Education will also be a core component of the project, as students will take part.
A priority area will be Tolo Harbour in Tai Po, notoriously plagued by red tide, or algal blooms.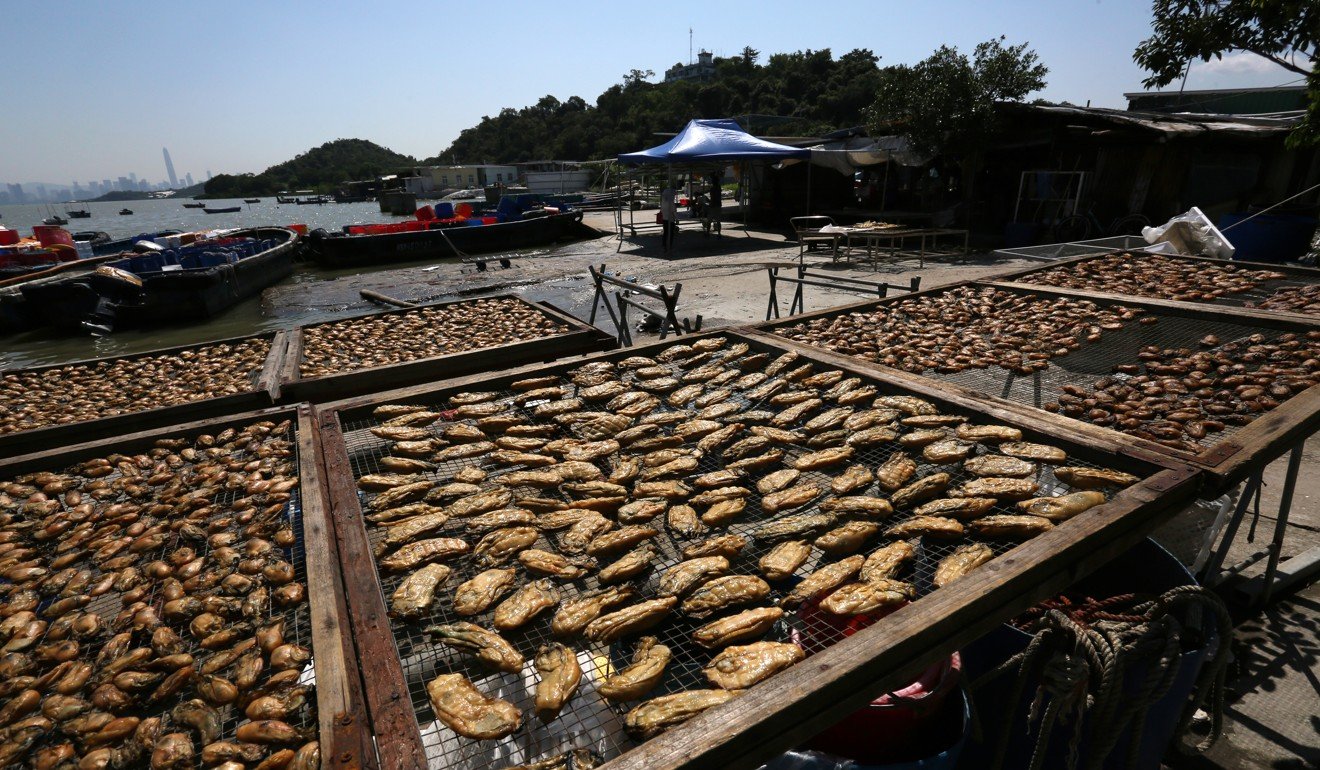 Oysters, as filter feeders, are natural purifiers, able to remove toxic microscopic algae from the water. A single adult oyster can filter between 200 and 500 litres of water a day.
"Imagine if we put in enough oysters that can filter the water once every few days. It can bring about big changes to water quality," said Kenneth Leung Mei-yee, an HKU professor of aquatic ecology and toxicology, who is leading a 25-member steering committee for the project, which will be launched early next year.
Native Hong Kong oysters will be sourced from local farms in Lau Fau Shan in the New Territories, while the team will breed juveniles in a hatchery. They will also look into sourcing Hong Kong oysters from nearby Zhanjiang and Shantou city in China's southern Guangdong province, Leung said.
A mixture of live oysters and empty shells – in which oyster babies can spawn – will be placed in nylon bags and cages bolted to rocks along the shores to form a reef. The oysters will not be bred for consumption.
The project could cost at least HK$100 million (US$12.8 million) if 10 million oysters are deployed, at a cost of about HK$10 each.
The team will have to conduct a number of preliminary studies to decide where to deploy the oysters, based on the carrying capacity of each site, to minimise the impact on the native communities of other bivalves or filter feeders like barnacles and tube worms.
One of the first areas the restoration project hopes to target is Tolo Harbour, which is badly affected by algal blooms every year. Last year, half of the 12 incidences of red tide in Hong Kong happened there, official figures showed.
An algal bloom is an area of seawater discoloured by large concentrations of microscopic algae.
While the scientific community and the government still struggle to find the exact causes, it is often linked to nutrient discharge from local sewage and warmer temperatures.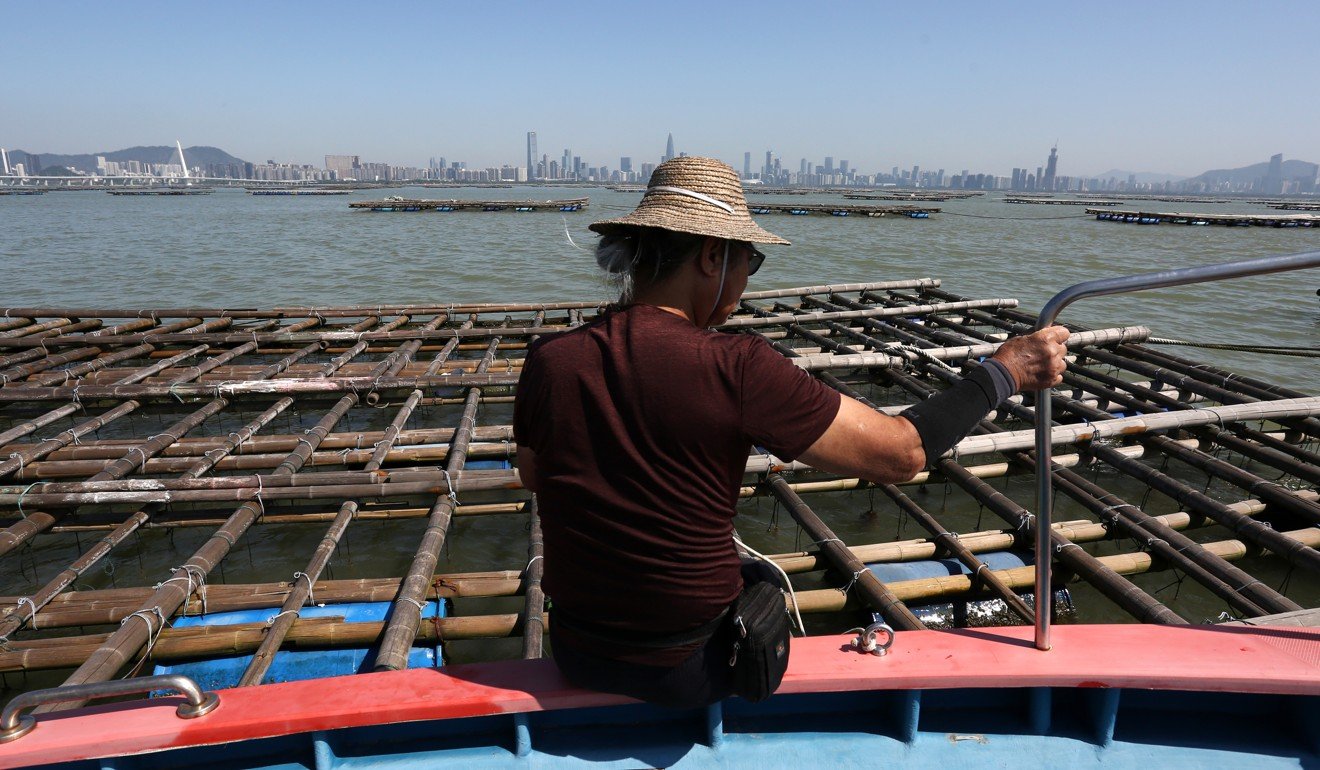 Some species of algae can suffocate and kill fish and other marine life by a process called hypoxia, in which large concentrations of algae cells sink to the ocean floor when they die, consuming all oxygen as they decompose.
To clean Tolo Harbour once a day, at least 2 billion oysters would need to be placed to weed out the microscopic algae, according to Leung's calculations.
"Depending on how often you want it to be cleaned, even putting down just 1 million oysters could make a difference. It can possibly already lower the chances and incidences of red tide," he said.
"Eventually we could even see corals return to Tolo Harbour, as was the case in the 1980s," Leung said.
Ho Kin-chung, a red tide expert and president of the Hong Kong Academy of Environmental Science, said the project could work in theory, but he expressed doubts about finding suitable areas where oysters could grow and flourish.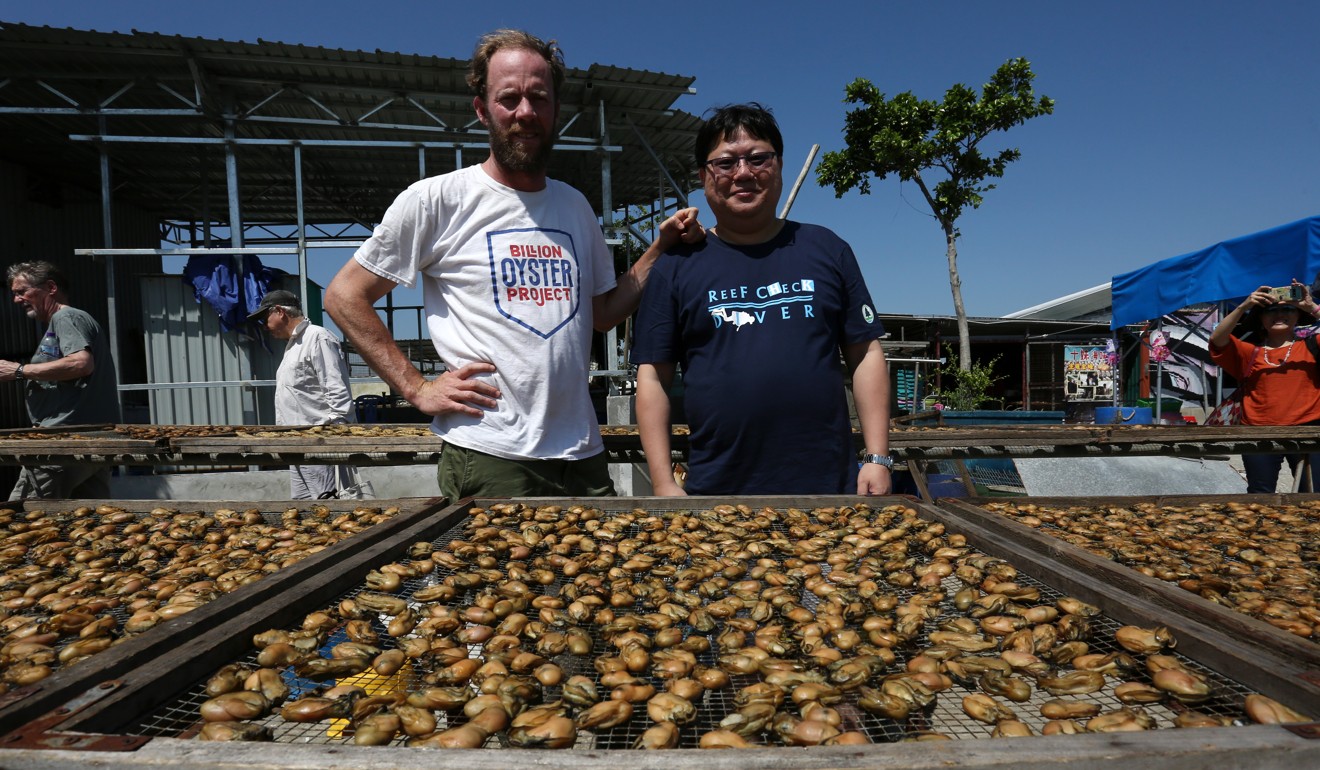 Ho added that oysters also excrete nitrogen waste, which is considered a pollutant. Careful calculations of the deployment's environmental impact would be needed, he said.
Other areas of interest to place the oysters include the Kwun Tong typhoon shelter, which is known to have high levels of bacteria such as E coli and other pollutants, mariculture zones and around the airport on Lantau Island.
The project's steering committee, made up of ecologists, fishermen, educators and conservation officials, will tackle implementation, funding and education.
One of the biggest challenges foreseen is getting permission from different departments, as waterways and sea walls are managed by a host of government bodies.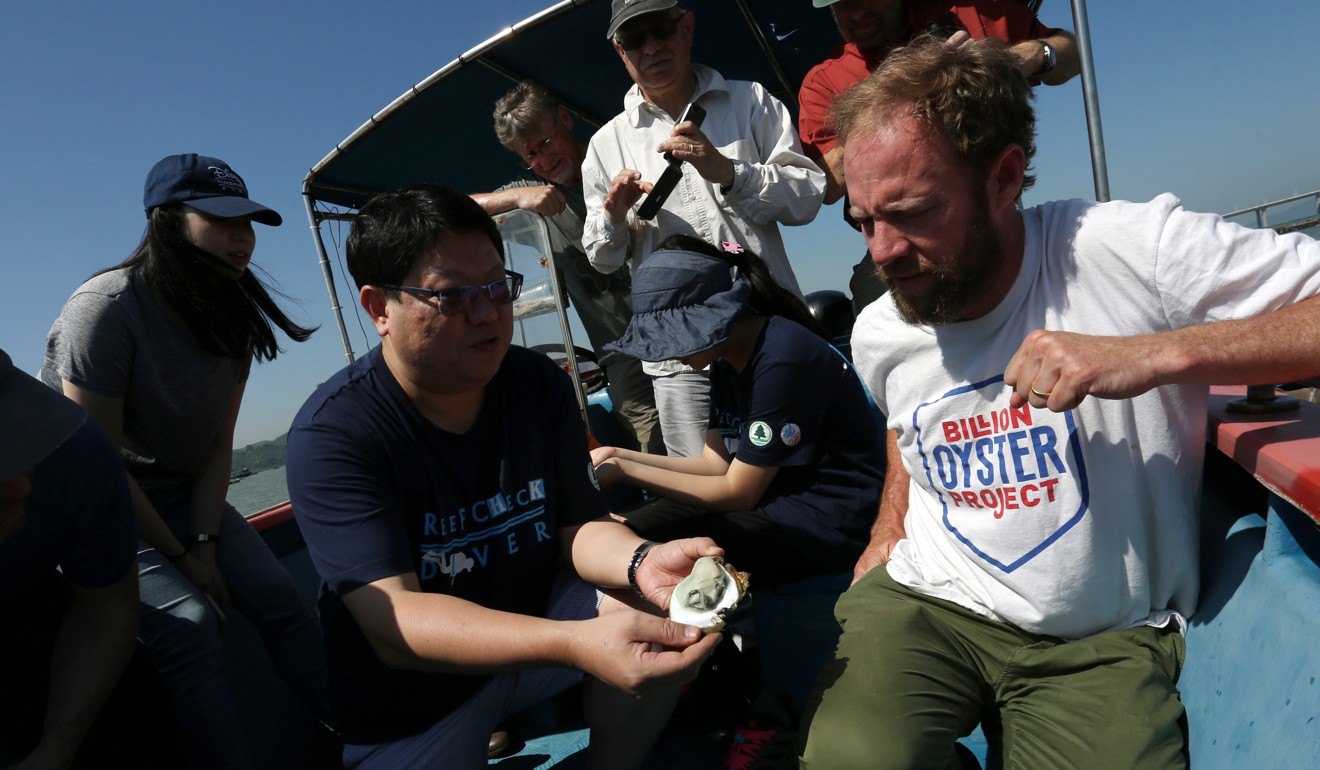 In response to a Post inquiry, the Environmental Protection Department said the project theoretically could help reduce pollutants in marine habitats, but added it would "keep in view [the project's] further development, programme and implementation plan to assess its merit in terms of water quality improvement".
Another feature of the project includes a collaboration with the Hong Kong Buddhist Association and the Hong Kong Taoist Association.
Leung hoped that by working with the two groups, which are represented on the steering committee, they can help educate them on the best way to release animals into the wild – a common practice among Buddhists, who believe it brings good karma.
Experts say releasing animals into the wild can upset the equilibrium of ecosystems and threaten native wildlife by spreading diseases.
Under the New York project, 30 million oysters have been restored to the harbour since 2014, bringing noticeable improvements in water quality, with anecdotal evidence pointing to a thriving habitat attracting more marine life and protecting the coastline from storm surges. The project aims to plant a billion oysters by 2035.
Another important objective, said the New York project's founder Murray Fisher, was to engage the local community, particularly schoolchildren.
The project collaborates with more than 70 New York schools, allowing students to learn about the marine environment through deploying, monitoring and taking care of oyster reefs.
"Our biggest goal is to get New Yorkers to recognise that they live in a marine environment," said Fisher, who took part in the steering committee's first meeting in Hong Kong this month as an honorary adviser.
"People think the ecosystem is rainforests, mountains, coral reefs; they don't think of the ecosystem in their own backyard in New York City."
Leung too hopes that getting students involved in Hong Kong's project will have a profound impact on society.
"Many citizens never really step out to see marine life, or understand the function of bivalves. But by learning and doing, the kids will realise what we have in the environment and appreciate it," he said.