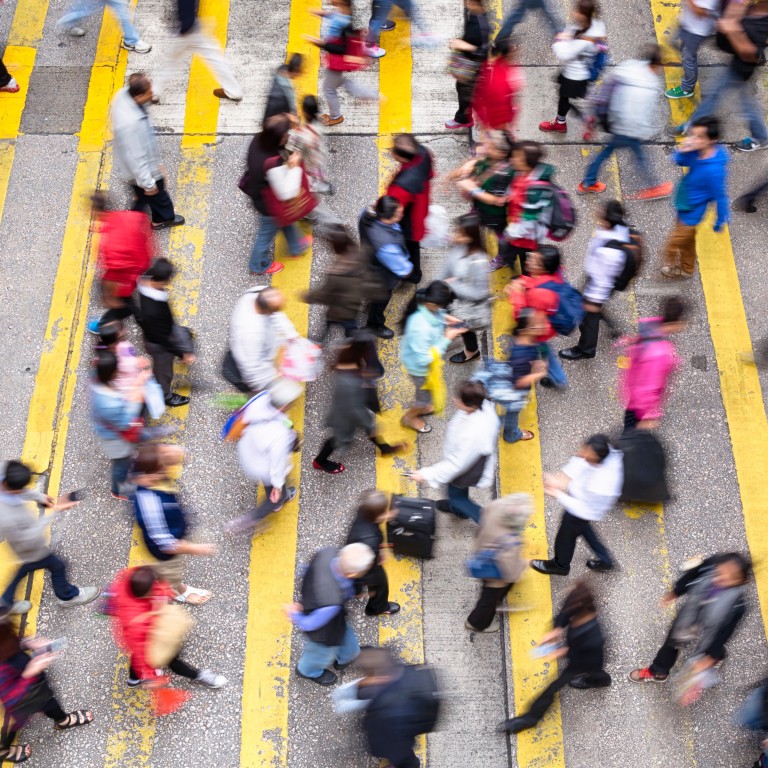 Mental health in Hong Kong at its worst level in eight years, affected by ongoing social unrest: survey
The average score for the 2019 mental health index is 46.41 – below the passing score of 52
41 per cent of respondents say their mental health negatively affected by social disputes
Hongkongers' mental health has deteriorated to its worst level in eight years, with ongoing
anti-government protests
adding to the stress experienced by residents, according to an annual survey released on Wednesday.
The study, organised by the Mental Health Month Organising Committee and conducted by Chinese University on commission, surveyed 1,009 residents aged 15 years old or above on how 10 indicators – which included work, study, family and social disputes – affected respondents' mental health.
The study adopted the WHO (Five) Well-Being Index, with a range of between 0 and 100, and 52 as the passing score. An acceptable mental health level was between 52 and 68 while above 72 showed a good status.
The average score this year was 46.41, the lowest since the annual survey on Hongkongers' mental health was launched in 2012. The score was 50.20 last year.
"This year is unique, social disputes have had a significant impact," Dr Ivan Mak Wing-chit, the research convenor, said at a press conference, referring to the anti-government protests sparked by a now-shelved
extradition bill.
In 2018, around 18 per cent of respondents said their mental health was negatively affected by social disputes. But in 2019, that figure more than doubled to 41 per cent, the largest increase for the 10 indicators studied in the poll.
Experts had warned that the protests, which have lasted for four months, could trigger a mental health crisis. Paul Yip Siu-fai, director of the Centre for Suicide Prevention at the University of Hong Kong, had previously said the bill had caused an identity crisis that plunged the whole of society into hysteria.
Helplines for suicide prevention and psychological support have seen an increase in calls since June.
Multiple suicides have been linked to the anti-extradition bill protests. Protesters and police officers have become victims of online harassment and doxxing.
The unrest also seemed to have affected the way respondents handled other areas of their lives. Around 18 per cent said family life negatively impacted their mental health in 2018, a figure which increased to 25.5 per cent in 2019, the indicator with the second-largest increase after social disputes.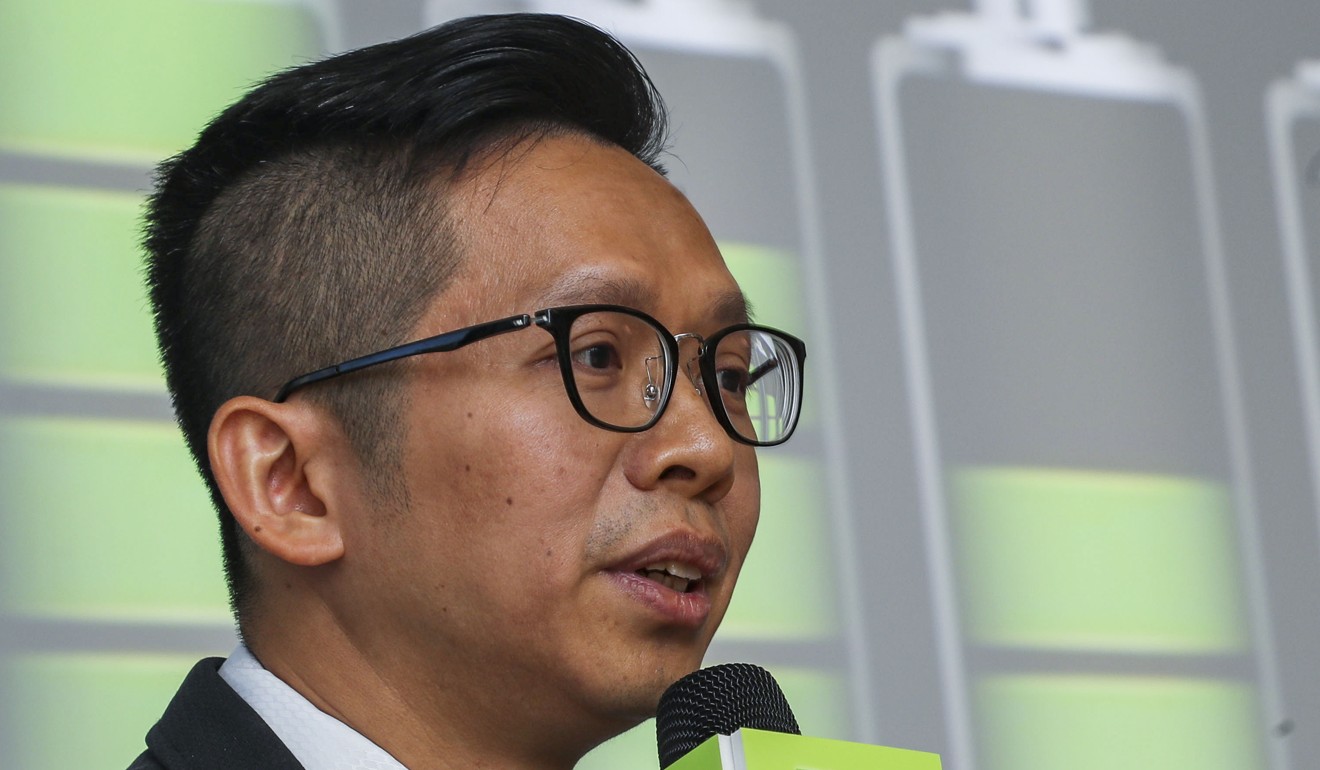 "Social disputes themselves already bring an impact. But they are starting to affect personal relationships as well, which is worrying," said Mak, who is also a psychiatrist.
The survey urged the government to quickly respond to the mental health crisis by launching targeted campaigns and support for suicide prevention, and carrying out a large-scale survey on mental health to support other policies.
It also called for residents to respect others and overcome their differences to seek a solution for Hong Kong as a whole.
Jamie Cheng Po-kwan, chairwoman of the division of clinical psychology at the Hong Kong Psychological Society, said those who experienced mild mental distress, such as anxiety or problems in sleeping, should accept that it was normal to have those emotional issues.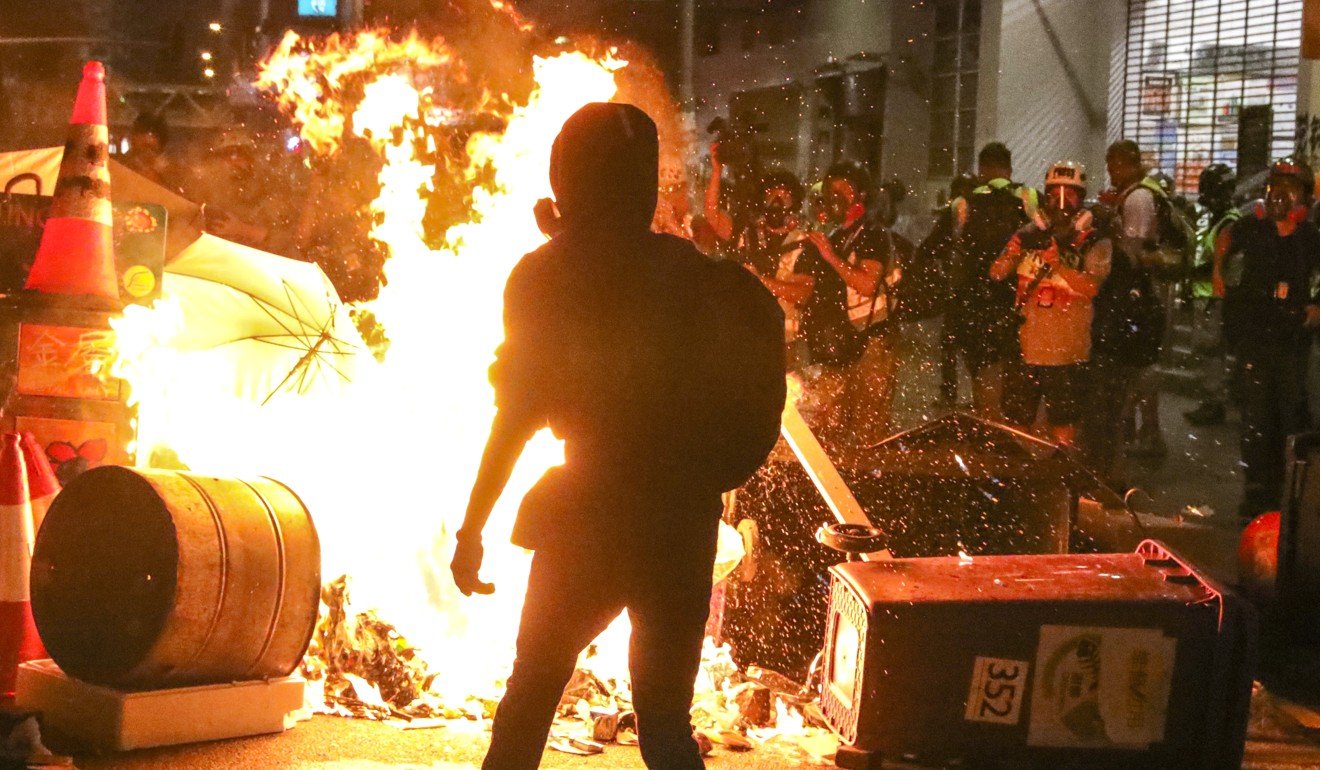 She said if those issues were caused by reading too much news related to the social controversies, boundaries should be set up to reduce the amount of information to be received.
"One can designate a specific period of time to turn off the TV or phone, or tell people around you that you do not want to talk about certain topics," Cheng said.
"You have the right to stop receiving or discussing certain issues."
For family relationships that had been affected by social disputes, Cheng said one could try to find other common grounds to mend the ties.
"Apart from politics or social events, family discussion could also cover areas like work, children or health," she said.
If you, or someone you know, are having suicidal thoughts, help is available. For Hong Kong, dial +852 2896 0000 for The Samaritans or +852 2382 0000 for Suicide Prevention Services. In the US, call The National Suicide Prevention Lifeline on +1 800 273 8255. For a list of other nations' helplines, see this page
This article appeared in the South China Morning Post print edition as: Mental health at worst level in eight years, poll finds