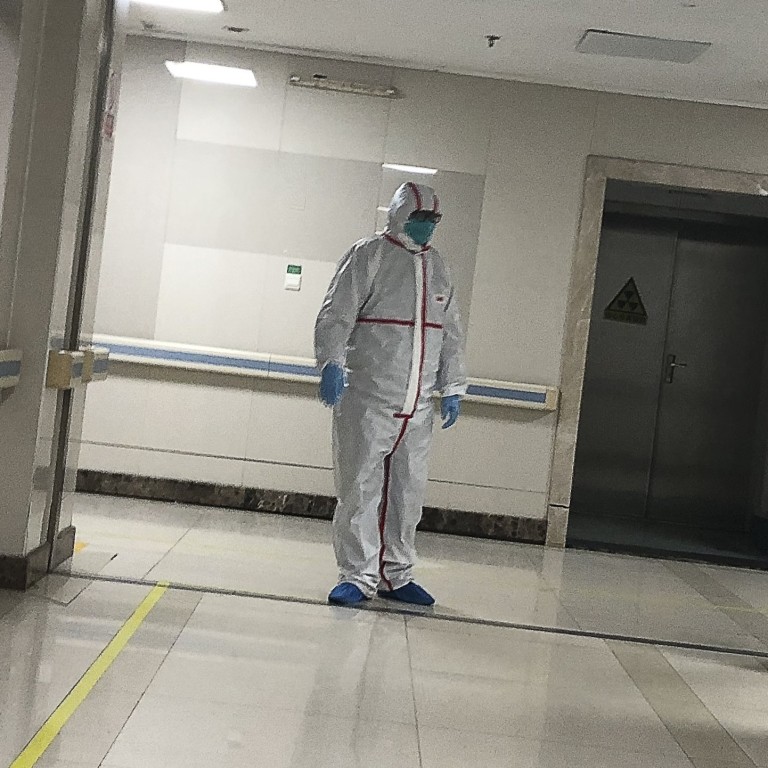 China says Wuhan pneumonia not Sars, but virus remains unidentified, more people hospitalised
Total of 21 people who had been to Wuhan in the past 14 days admitted to Hong Kong hospitals, seven of whom have since been discharged
Singapore reports first suspected case
Medical authorities in China said laboratory tests had shown the pneumonia outbreak in the central city of Wuhan was not caused by the severe acute respiratory syndrome (Sars) virus, but the origin remains unidentified, raising speculation it could be a previously unknown pathogen.
Public heath officials have made identification of the pathogen their first priority, along with tracing those who had been in contact with the infected and conducting environmental assessments at the seafood market which is believed to be the source of the outbreak, the
World Health Organisation
(WHO) said in a statement on Monday.
The WHO also refrained from recommending any travel or trade restrictions on China due to the outbreak, nor did it advise any specific measures for travellers.
Authorities in Wuhan – a city of 11 million people about a four-hour train ride from Hong Kong – said on Sunday that 59 people had been admitted to hospital with symptoms of the pneumonia, up from 44 on Friday. Although the number of infections had increased, there were fewer people in a serious condition, falling to seven from 11, according to a statement on the website of the Wuhan Municipal Commission.
Hong Kong health authorities said, six more patients who had visited Wuhan in the past 14 days had developed pneumonia-related symptoms between Sunday and noon on Monday.
These included a female Chinese University student and a two-year-old boy.
That brings the total number of suspected cases in Hong Kong to 21, of whom seven have already been discharged from the hospital.
The Centre for Health Protection said the university student was found to have common viruses, including a type of coronavirus, that was unrelated to the cases in Wuhan, while the other five new cases were found to have flu or other kinds of known viruses.
In Singapore, the Ministry of Health on Saturday said it had been informed of a suspected case, involving
a three-year-old girl from China
who had pneumonia and a history of travel to Wuhan.
The Wuhan outbreak caused alerts throughout Asia with stricter checks on passengers at airports and other transit points amid concerns about Sars and bird flu, which in previous outbreaks sickened thousands and killed hundreds, mainly in China and Hong Kong.
Most of the initial patients in Wuhan worked at a seafood market that also sold meat from other animals, such as birds and rabbits, raising fears the Wuhan virus may have jumped from animals to humans – the suspected source of Sars, according to the World Health Organisation. The market in Wuhan has been shut down and disinfected, authorities said last week.
In a statement late on Sunday, the Hong Kong's Centre for Health Protection said it had received notification from the mainland's National Health Commission on the latest information about the Wuhan cases.
"While the causative pathogen and cause of infection are still under investigation, respiratory pathogens including influenza viruses, avian influenza viruses, adenovirus, Severe acute respiratory syndrome [Sars] and Middle East respiratory syndrome have been ruled out," it said.
"According to the risk assessment of the World Health Organisation, the reported link of this cluster of pneumonia of unknown aetiology to a wholesale fish and live animal market could indicate an exposure link to animals."
Professor Jiang Rongmeng, of Ditan Hospital in Beijing, one of China's top centres for treating infectious diseases, said on Friday that the rise in infections through last week was probably a consequence of active detection and reporting of unexplained pneumonia cases.
"No apparent human-to-human transmission has been detected so far, otherwise there would have been a community outbreak with more infections," he said.
Reports so far suggested the pneumonia could be caused by a rare virus or a previously unknown one, Jiang said, adding that identification may take up to a week.
Chinese authorities have also ruled out common flu, avian flu, adenovirus infection and other common respiratory diseases for the Wuhan outbreak. Further laboratory tests and investigations were under way. At least 163 people who had been in close contact with those infected are under medical observation.
The Wuhan commission added that a preliminary investigation found no evidence of human-to-human transmission, and none of the medical staff had been infected. No deaths have been reported.
"The [Hong Kong] government has been continuously in close contact with the relevant mainland authorities for the latest updates … people are also reminded not to visit the wet market or eat wild animals when travelling," Secretary for Food and Health Sophia Chan Siu-chee said.
Chan also said local authorities had adopted an active response to the incident. The health minister visited the infectious disease centre at Princess Margaret Hospital on Saturday and discussed response policies with medical staff.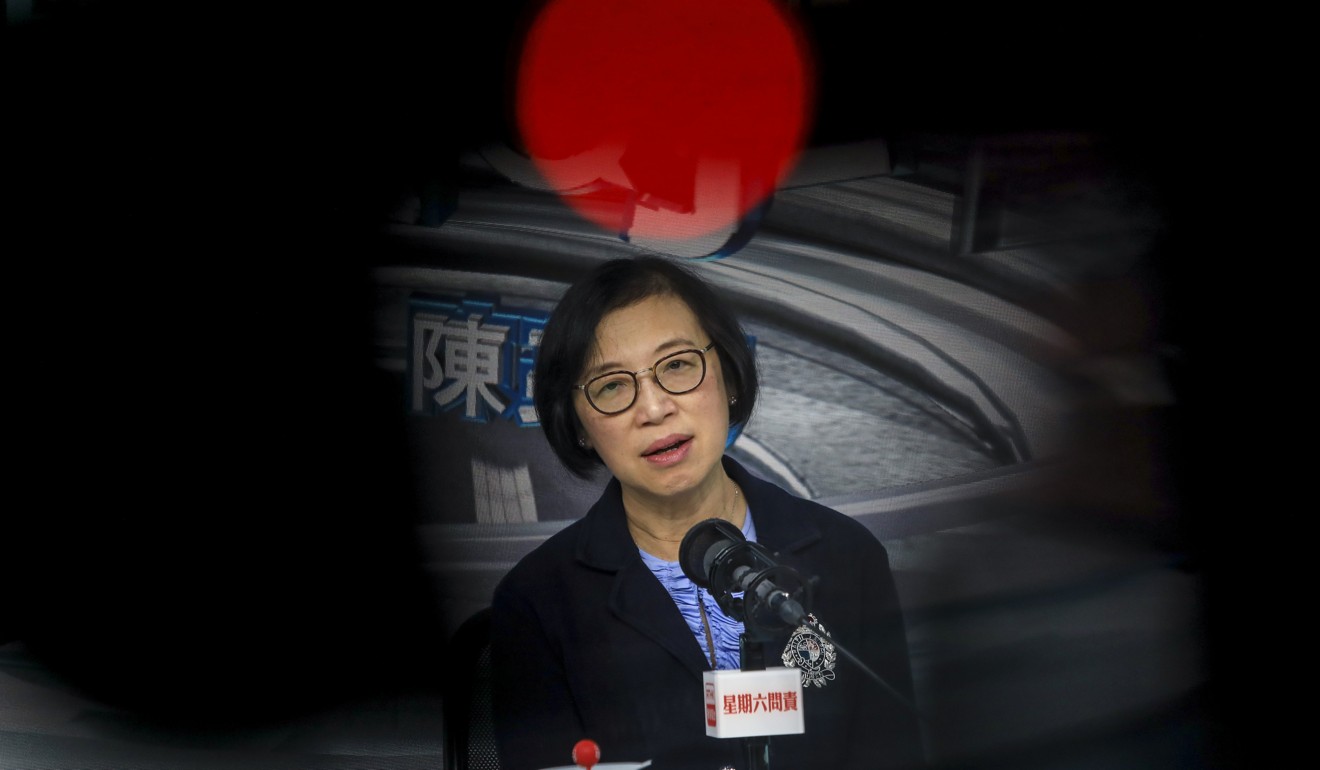 Professor David Hui Shu-cheong, a Chinese University respiratory medicine expert, said he believed the new cases in Wuhan might not have a direct connection with the wet market in Wuhan, but it was necessary to isolate the patients as a precaution.
Hui also said the government should consider further strengthening screening measures on travellers from Wuhan, especially if there were possible risks of a community outbreak there.
"For instance, [the government] can install extra screening facilities on the platforms at the West Kowloon high-speed rail terminus. If there are any passengers who have been to Wuhan, they should be screened," he said.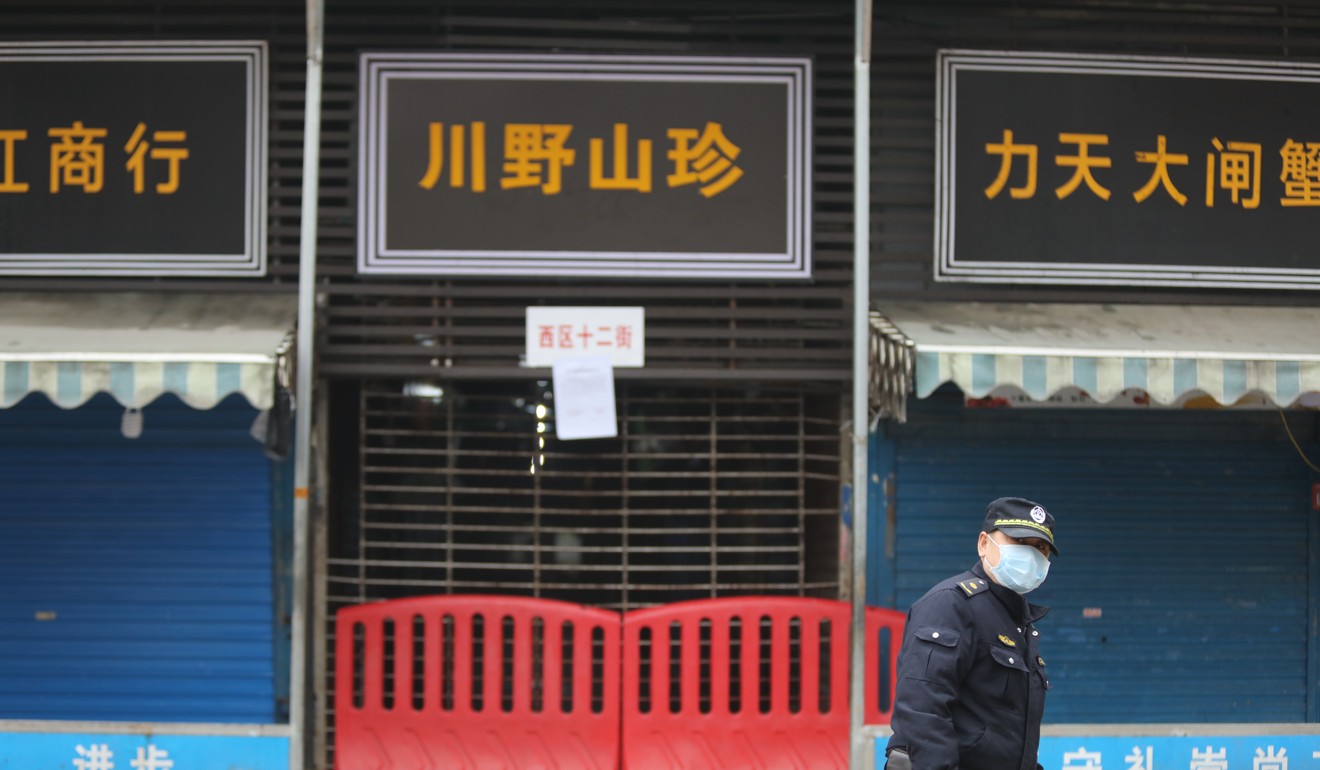 Macau has reported four cases of patients who had recently been to Wuhan and developed suspected pneumonia symptoms, but all have been confirmed to be flu or other common viruses.
Meanwhile, as flu season approaches its peak between January and March, Hong Kong's Chan said about 1.15 million doses of flu vaccination had been administered since last October, according to figures by the Department of Health – nearly an 18 per cent increase year on year and a rise especially among children.
The health minister said flu activity was still below baseline level, but also noted that flu vaccination rate among people aged 50 to 64 was not as satisfactory despite the government previously rolling out a subsidy scheme targeting the group.
Jun Mai was reporting from Wuhan
Additional reporting by Elizabeth Cheung
This article appeared in the South China Morning Post print edition as: Nine more Hongkongers showing virus symptoms