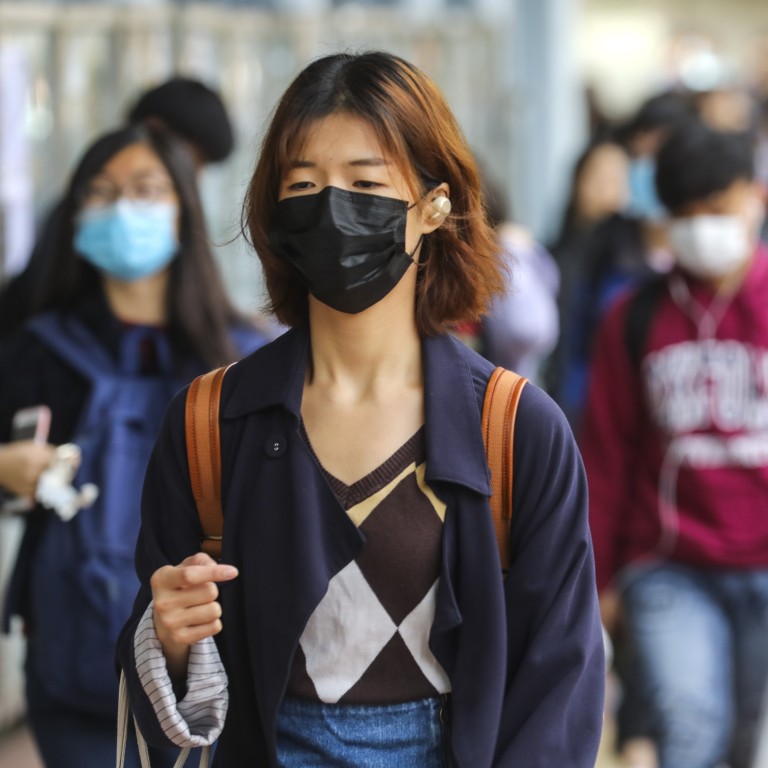 Wuhan 'pneumonia': Hong Kong health chief under pressure to seek more information from mainland authorities amid silence on latest patient numbers
Lawmakers grill health secretary Sophia Chan for 2½ hours on the government's response to the pneumonia situation in Wuhan
Hong Kong's public hospitals admitted eight more people who had been to Wuhan in the past two weeks and presented with symptoms of either fever and respiratory infection or pneumonia
Hong Kong's health minister on Wednesday came under pressure to seek more details on the mystery Wuhan pneumonia outbreak from the mainland Chinese government, as lawmakers expressed concerns that authorities there had not released updates on patient numbers since Sunday.
The lawmakers tabled urgent questions on the outbreak as in the 24 hours to noon on Wednesday, Hong Kong's public hospitals admitted eight more people who had been to Wuhan in central China in the past two weeks and presented with symptoms of either fever and respiratory infection or pneumonia.
This brings the total number of suspected cases in Hong Kong to 38, though 21 patients have been discharged.
Secretary for Food and Health Sophia Chan Siu-chee was grilled for 2½ hours in the Legislative Council on the government's response to the pneumonia situation in Wuhan.
Some lawmakers said Chan must press the mainland authorities for the genetic map of the Wuhan virus so Hong Kong experts could help look into the disease in case of an outbreak locally. The Hong Kong government also needed to ask the mainland side whether other cities or provinces had also been infected, they said.
The Wuhan Municipal Health Commission said on Sunday that 59 people had been infected with the unidentified strain, seven of whom were in a critical condition.
"That was from its last update on January 5. Today is already January 8," Civic Party lawmaker Tanya Chan said. "Do you have ways to really find out how many cases there are on the mainland at present, in particular in Wuhan? Can you obtain the genetic map?"
The commission said on Wednesday night that eight people with the virus had been discharged from hospital.
No other mainland government agencies had offered any updates.
A source said the mainland health authorities were likely to announce results of the investigation on the virus in around a week.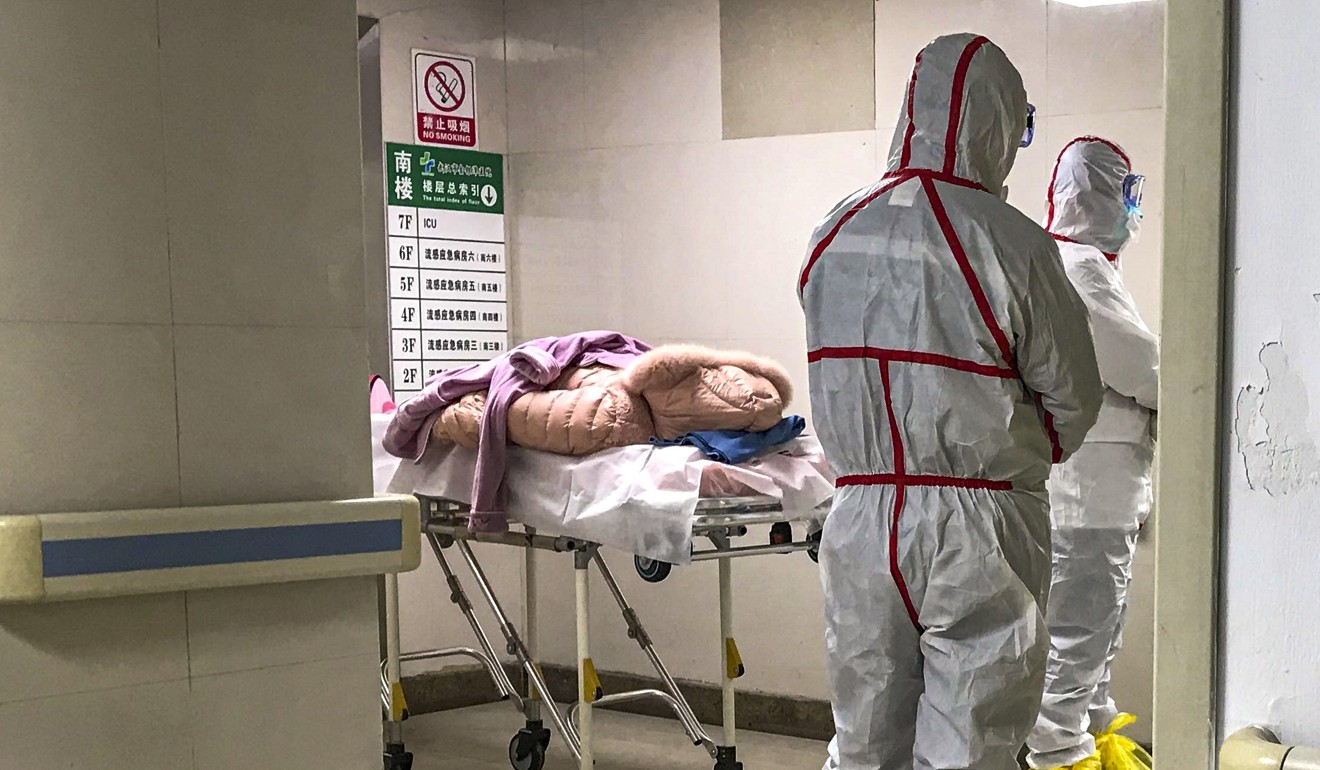 The World Health Organisation's office in China, which said on Sunday it was closely monitoring the disease in Wuhan, offered no updates when asked on Wednesday.
The Hong Kong government on Wednesday made it mandatory for all medical practitioners to notify the authorities of anyone suspected to have contracted the unidentified strain.
This was done by gazetting a bill to amend the Prevention and Control of Disease Ordinance, to include with immediate effect "severe respiratory disease associated with a novel infectious agent" as a statutory notifiable infectious disease. The law empowers officials to put patients in mandatory quarantine.
The government has also stepped up checks on visitors coming from Wuhan by train or plane.
Other lawmakers, including the Democratic Party's Helena Wong Pik-wan, were concerned whether there were also cases in other Chinese cities. They urged the minister to find out as there was no such information.
Civic Party lawmaker Kwok Ka-ki, a urologist, said he had talked to public hospital doctors who told him the government knew hardly anything about the Wuhan pneumonia. That made it difficult for doctors to provide the best treatment to those who developed symptoms after returning from Wuhan recently, Kwok added.
The health secretary replied that the governments of Hong Kong, Macau and the mainland had in 2005 signed an agreement to notify each other if any major public health incidents were discovered. The government had been in close contact with the mainland authorities and the mechanism had been working well, she stressed.
She believed the mainland would tell the Hong Kong government if such pneumonia cases were found outside Wuhan, adding she would continue to ask the authorities for more information about the disease.
Health services sector lawmaker Joseph Lee Kok-long challenged the government's earlier announcement that the number of isolation beds in public hospitals could be raised from the current 480 to 1,400 in 72 hours.
According to the latest figures, 15 out of 17 public hospitals had over-occupancy rates in medical wards as of midnight on Tuesday, ranging from 103 to 131 per cent, because of the higher number of diseases triggered by winter weather.
On this, Chan insisted the increase could be done in 72 hours. But she admitted there was "significant room for improvement" regarding the overcrowding in hospitals.
Pro-government lawmakers, including Wilson Or Chong-shing, had concerns as to whether there were enough stocks of masks in the event of a local outbreak. Chan said public hospitals had enough masks to last three months. The government had talked to pharmacies, which said more stocks would arrive in the city in one to two weeks.
The Hospital Authority said on Wednesday it was exploring the feasibility of deferring non-emergency surgeries and services among the measures at public hospitals to centralise resources and manpower to cope with suspected cases related to the Wuhan pneumonia.
Meanwhile, infectious diseases expert Professor Yuen Kwok-yung from the University of Hong Kong suspected the unidentified virus that led to the Wuhan outbreak was a coronavirus strain from bats.
That was because the Wuhan cases were not found with bird flu, flu or other known viruses, but the infections were suspected to be linked to game meat.
"Bats still carry around a dozen coronavirus strains," Yuen said. "There is a reason for us to speculate that the virus spread from bats to some wild animals, and then jumped to humans."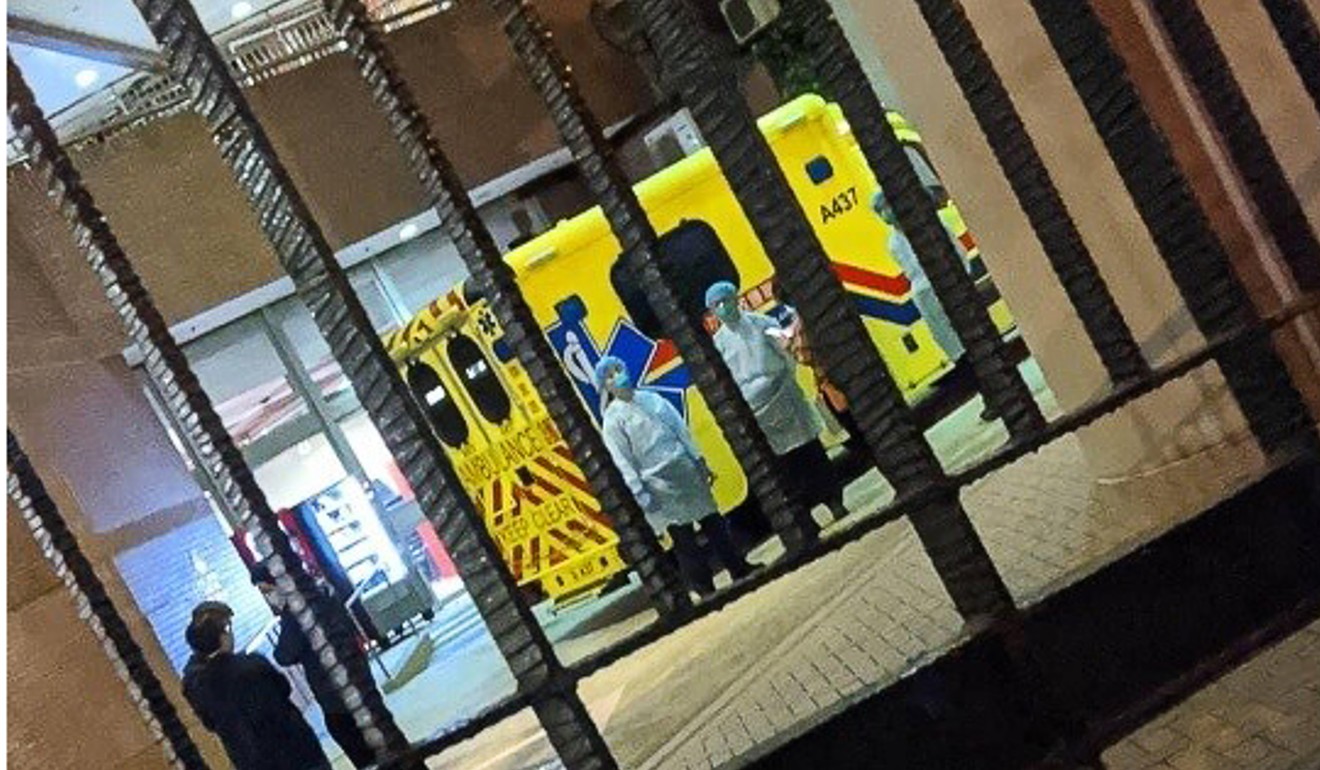 He said viruses of a few major infectious diseases in the past, including severe acute respiratory syndrome (Sars) in 2003 and Middle East respiratory syndrome, which started in 2012, were also traced back to bats.
"Theoretically, it is also possible for bats to spread the virus to humans directly. But very few people eat bats. However, many people eat masked palm civet and other wild animals," Yuen said.
Separately, a third Hong Kong education institution, Polytechnic University, has reported that a student developed a fever and persistent cough after returning from Wuhan recently.
The case was reported to the government on Tuesday night and she was in a stable condition on Wednesday. The dormitory where she lived had been sterilised, PolyU said.
Additional reporting by Linda Lew
This article appeared in the South China Morning Post print edition as: Minister pressed over outbreak