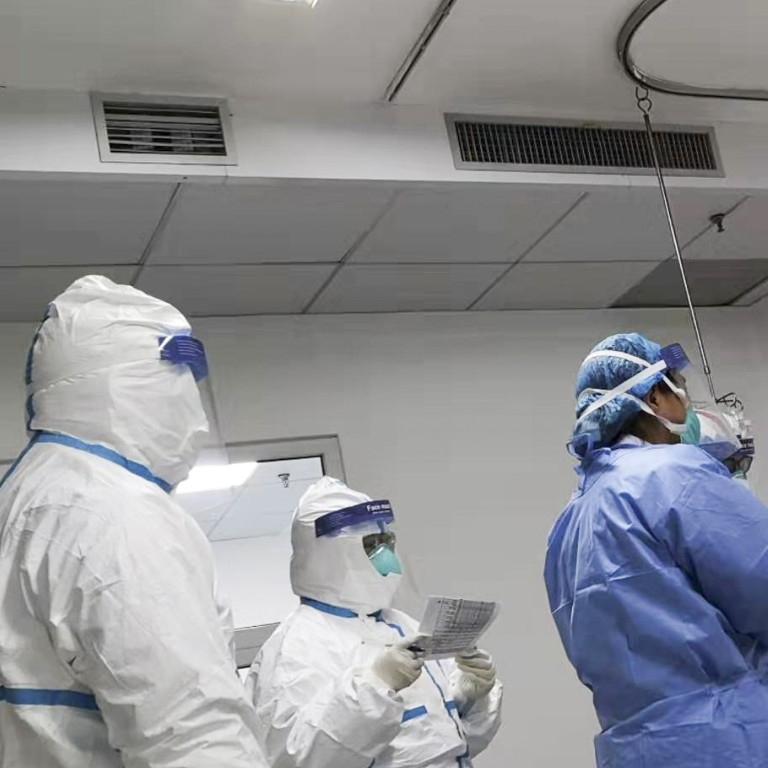 Wuhan coronavirus: Macau confirms first case as new disease looms over Hong Kong
Detection doubts as the 52-year-old female patient passed through border checkpoints without showing symptoms
Hong Kong looks increasingly vulnerable as virus takes hold over its borders to the north and west
Macau confirmed its first case of the new China coronavirus on Wednesday in a development highlighting the challenges of detection after the patient passed through health checkpoints without showing symptoms.
It has left Hong Kong looking increasingly vulnerable to the spread of the virus, with cases confirmed earlier in its neighbouring cities of Shenzhen and Zhuhai in mainland China.
There are 440 confirmed cases of the virus newly discovered in Wuhan, a city in central China. Nine people have died.
All casino staff and civil servants in the gambling hub have been ordered to wear face masks, although local officials said it was too early to say whether there was a risk of a community outbreak.
A 52-year-old Wuhan businesswoman was confirmed by Macau authorities on Wednesday as having the coronavirus.
She had a cough and sore throat about a week before arriving in Macau on Sunday night, the city's secretary for social affairs and culture Ao Ieong-iu said.
The woman – who had travelled from Wuhan to Zhuhai via high-speed rail before arriving in Macau – is now quarantined after she visited a local hospital with a cough complaint.
The new case has exposed the screening challenges for health authorities. The businesswoman did not have a fever at the time of arrival and passed through checks undetected.
Dr Lei Chin-ion, the director of Macau's Health Bureau said: "According to information from the National Health Commission, there could be fluctuations to the symptoms, the infected person may not always have a fever even if infected."
He added the symptoms of the new virus were "less serious than Sars" [severe acute respiratory syndrome], another form of coronavirus that killed 299 people in Hong Kong in 2003.
Dr Lei said tests on the patient for coronavirus returned positive on Tuesday, when she started to develop fever symptoms.
"She has not suffered any shortness of breathe and has only started to have a fever," Lei said.
"Two other friends who accompanied her to Macau are now also quarantined and placed under medical surveillance."
She spent most of her time in the casino at the New Orient Landmark Hotel during her stay there from Monday to Tuesday. A spokeswoman said the hotel and its casinos remained open but made no further comment.
Lei added the bureau would trace her fellow passengers from the bus into the city, as well as staff at tables she gambled on.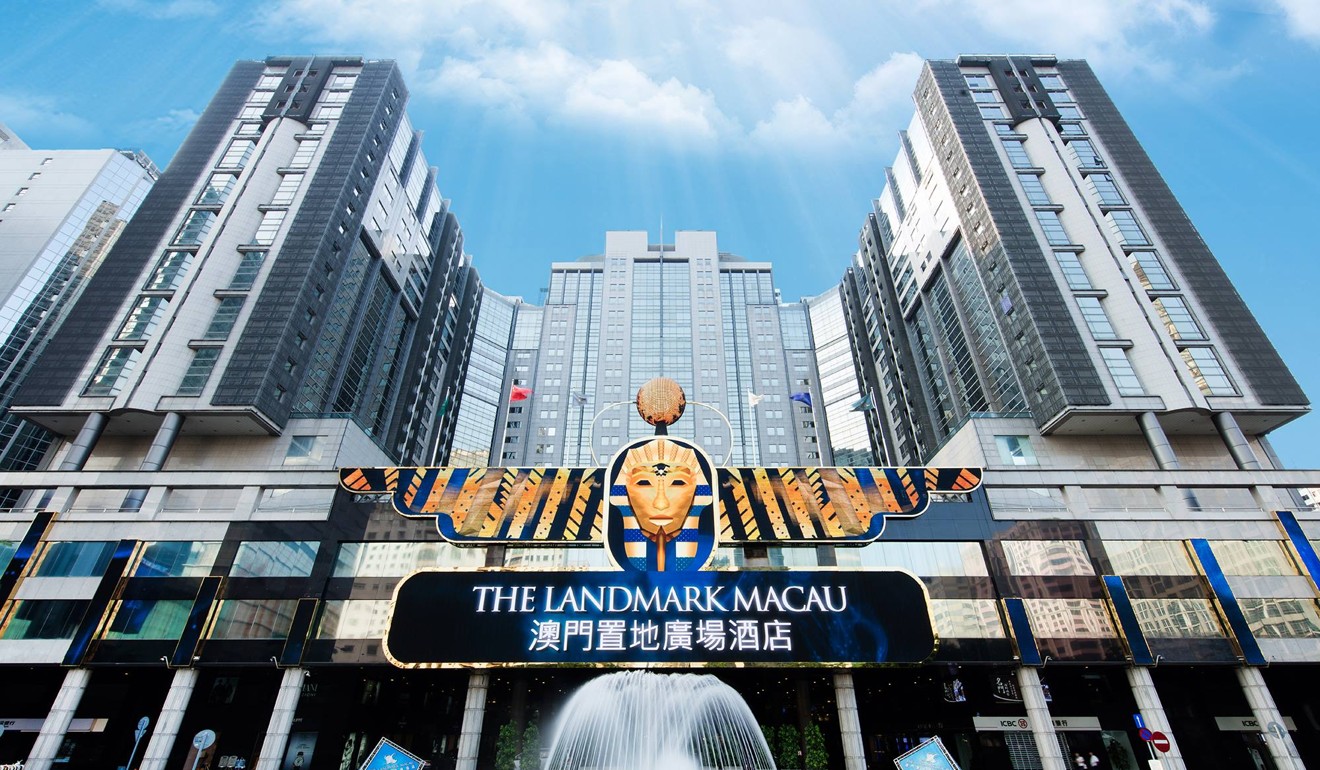 Macau had already imposed temperature screening at the border and now requires all visitors to declare health conditions following the confirmed case. Similar health checks were also imposed at major casinos.
Authorities in the casino hub said it discouraged citizens to travel to Wuhan, but had no plans to ban tour groups from heading there.
Macau-based commentator Larry So Man-yum said Lunar New Year was one of the peak business periods for the city's casinos, but it was too early to predict the exact impact on arrival figures as there was only one confirmed case.
He said mainland visitors usually visited the gambling hub from the fourth day of the festive holiday stretch, with the first three days being family days.
"If there are no new cases reported until the New Year Eve [Friday] … then it is normal to see the numbers down by one per cent to a few per cent," he said.
But he said if more cases were found, then tourist numbers could drop 10 per cent year on year during the break.
Hong Kong economist Andy Kwan Cheuk-chiu, director of the ACE Centre for Business and Economic Research, predicted the confirmed case would deter mainland travellers from visiting Macau in the short-term, and the impact could be felt for around two months.
"There will certainly be some effects in the short term, but it's not disastrous," he said, adding that income of gambling businesses could drop 10 to 15 per cent in the near term from last year.
Still, he said once the issue became controllable, then tourist numbers would slowly recover.
Chinese University economist Terence Chong Tai-leung said a single confirmed case might not hit Macau's tourism and gambling industries in the short-term, because the impact also depended on the death rate caused by the disease.
Although there were no confirmed cases in Hong Kong, Chief Executive Carrie Lam Cheng Yuet-ngor told Bloomberg they "could come any time".
She also pledged transparency to reduce, what she called, unnecessary anxiety amid the latest outbreak.
Meanwhile, Hong Kong's Secretary for Food and Health Sophia Chan Siu-chee said on Wednesday that two public holiday campsites managed by Leisure and Cultural Services Department could be ready within hours for quarantine in case of a local outbreak.
"Once we have confirmed a case in Hong Kong, the Centre of Health Protection will first of all identify their close contacts and put them under medical surveillance," she said.
"All those close contacts will be isolated in the holiday camps."
Public health expert Leo Poon Lit-man, of the University of Hong Kong, urged the government to tighten screening at borders, as only flight passengers from Wuhan were currently required to fill in health declaration forms.
Speaking on a radio programme on Wednesday morning, Poon said some travellers who had visited Wuhan in the past two weeks might arrive into Hong Kong from a third destination.
In response, Chan said the government had been vigilant and all the confirmed cases so far were linked with Wuhan.
Asked if Hong Kong would issue a travel warning for Wuhan, Chan said the government would monitor the World Health Organisation meeting to be held later on Wednesday, adding officials from the central China city and local health experts had already advised the public not to go there.