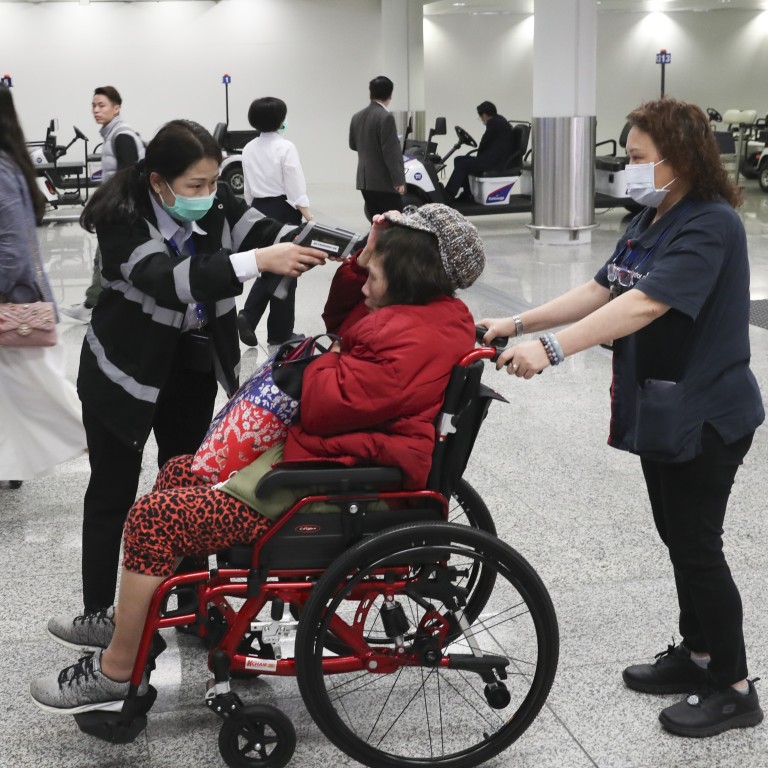 China coronavirus: Hong Kong scraps major Lunar New Year celebrations and extends health declaration requirements as it tightens monitoring of deadly infection
Cathay Pacific International Chinese New Year Carnival and Lunar New Year Cup axed
Passengers arriving via high-speed rail will now have to fill out health form and provide contact details
Hong Kong has tightened monitoring of the Wuhan coronavirus, extending health declaration requirements to high-speed rail passengers and scrapping two major Lunar New Year events as the number of reported suspected cases in the city rose to 135.
On Thursday, the government announced the cancellation of the Cathay Pacific International Chinese New Year Carnival, as well as the Lunar New Year Cup, an annual football tournament which had been due to take place on Sunday.
"It's not appropriate to have crowds of people gathering together, and the organisers agreed," acting chief executive Matthew Cheung Kin-chung said.
The HK$42 million carnival, which was organised by the Hong Kong Tourism Board, was meant to replace the annual Lunar New Year night parade, but that was deemed "too risky" amid the ongoing anti-government protests.
Earlier, Cathay Pacific announced all Cathay Dragon flights from and to the mainland Chinese city, which has been locked down along with Huanggang and Ezhou, would be suspended until February 29. The MTR Corporation also said it would stop selling high-speed train tickets to and from Wuhan, where the outbreak began.
The tightening of controls came as medical experts accused the government of doing too little, too late, particularly when it came to not asking rail passengers arriving from Wuhan to fill out health declaration forms with contact details.
Previously, only those arriving by air were required to fill out the form, but on Thursday evening Cheung said all arrivals at the West Kowloon Terminus would be covered, while the MTR Corporation would sterilise express trains, operated by their mainland counterpart, to Hong Kong.
The government said five people who had been in close contact with the two confirmed patients in the city were to be placed in quarantine at one of two holiday camps set aside for that purpose, Lady MacLehose Holiday Village, and Lei Yue Mun Park.
Cheung said the Hospital Authority and the Department of Health had enough masks and protective gear for three months, but he acknowledged the surging demand in the retail market, and said officials would have an emergency meeting with mask suppliers on Friday.
He said a few new batches of masks should arrive in the city next week, and the government would see whether they could push for the goods to arrive sooner.
Chief Executive Carrie Lam Cheng Yuet-ngor, who was at the World Economic Forum in Davos, said she called Cheung on Thursday, and would personally convene a meeting when returned to the city on Friday.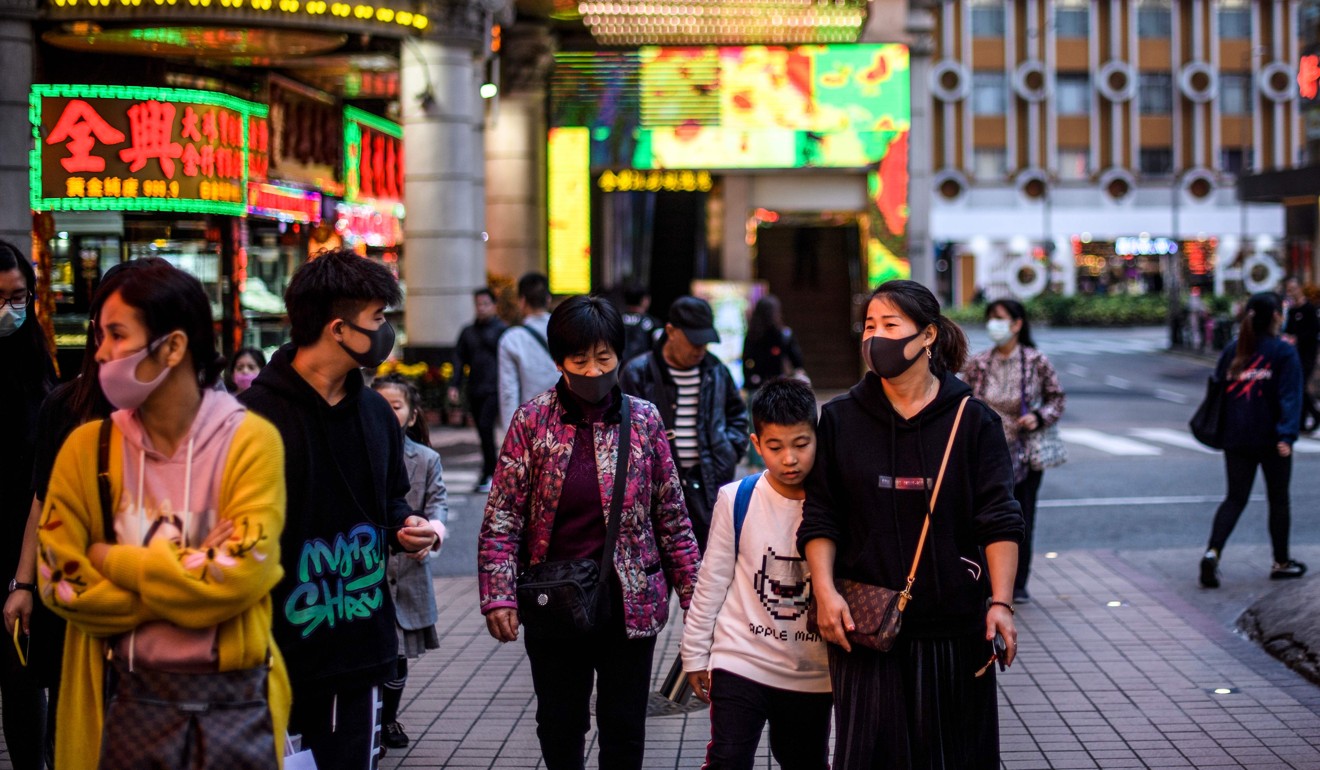 Earlier in the day, authorities told doctors to report suspected patients who show just one symptom, rather than looking for a combination of signs.
The change came after a 56-year-old man, the second confirmed case, was found to have only had a marginal fever, and no other telltale symptoms, when he went to the hospital.
In responding to criticism of the government's approach, Constance Chan Hon-yee, the director of health, said officials had initially decided temperature screening at all border control points would be a priority, but later agreed to do more at the rail station after a manpower review.
"This may be able to assist us in tracing. This is helpful because the form includes contact details," she said.
Hong Kong reported its first two cases of coronavirus
on Wednesday
, as the death toll in mainland China hit 17, among 632 confirmed cases.
The virus has spread to other countries, including Thailand, Japan and South Korea, and Macau reported its second case on Thursday, a 66-year-old tourist from Wuhan.
The Hospital Authority said doctors in Hong Kong had flagged 35 cases in the past 24 hours, including the youngest suspected case on record, involving a 5-month-old boy.
It brought the total number of reported suspected cases to 135, two of which tested positive on Thursday.
The first local patient was a mainland tourist, 39, who arrived at West Kowloon on Tuesday. The second, the 56-year-old Hong Kong man, had visited Wuhan.
The two cases were treated as "highly suspected" following preliminary positive returns on Wednesday. Subsequent DNA results confirmed their diagnosis on Thursday.
Dr Chung Kin-lai, the authority's director of quality and safety, rejected suggestions that authorities had acted sluggishly in stepping up hospitals' reporting systems, and said if the criteria had been too broad, they risked becoming bogged down in borderline cases, affecting the system's efficiency in treating high-risk cases.
Chung said public hospitals may need to scale back on other services because of the emergency. He also urged those who were feeling unwell to see a doctor immediately, and not to visit patients at hospitals.
Meanwhile, the authority has designated 18 clinics for patients who suspect they have contracted the coronavirus, with seven of those having already set space aside for people that come in.
High-risk patients would be placed in isolation, but there is no specific opening date since activating the clinics would depend on the development of cases in the city, the authority added.
This article appeared in the South China Morning Post print edition as: Controls tightened in Hong Kong with events cancelled