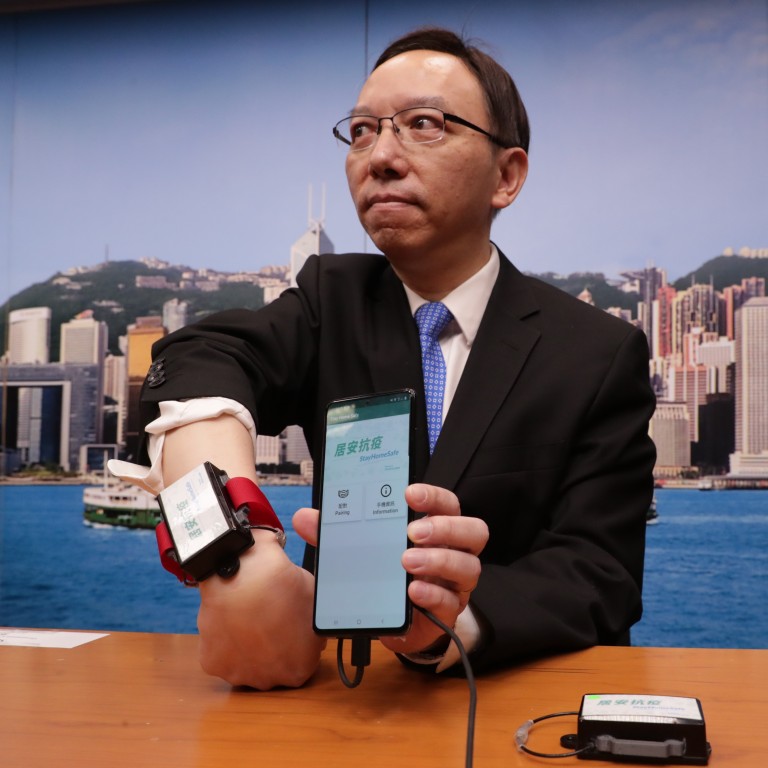 Coronavirus: 30 Hong Kong families under home quarantine to get tracking wristbands
Names of families' residential buildings will also be posted on the Department of Health's website
Health officials urge people not to worry about possible infection, saying cases are low risk
Thirty Hong Kong families returning from Hubei province, centre of the
coronavirus outbreak
in mainland China, will need to wear electronic tracking wristbands at home as rising quarantine needs force the government to roll out alternative measures.
The names of the families' residential buildings will also be posted on the Department of Health's website. The government sought to reassure the public on Monday that the cases were low risk.
The government said 500 electronic wristbands were ready for use for quarantine purposes.
Hong Kong residents who had travelled to Hubei over the previous 14 days would be ordered to stay at home, with the quarantine period lasting two weeks. Teams will carry out home visits, checking users' health including their temperature.
Anyone who violates the quarantine order risks a prison term of up to six months and a fine of HK$5,000 (US$641).
The wristbands were rolled out as 70 of the 97 units of existing quarantine facilities in three holiday camps were occupied by people who had close contact with confirmed cases.
Officials said those who were seen as less risky – returning from Hubei without symptoms or close contact with cases – would be quarantined at home, and 30 families would use the wristbands first.
As of Monday evening, there were more than 17,300 confirmed coronavirus cases on the mainland, with the death toll beyond 360. Hong Kong recorded its 15th case on Sunday evening, the first confirmed human-to-human infection locally.
The tracking device, to be carried or worn at all times, will be connected to a smartphone which must be plugged into the mains at the user's home.
An alert would be sent to the authorities if the wristband moved too far – about 20-30 metres – from the phone, or if either device was broken, said Victor Lam Wai-kiu, the government's chief information officer.
However, the wristbands would not be equipped with GPS, and officials would first try to reach the users on their mobile phones if anyone absconded.
"We have to respect users' privacy, thus we have not equipped the wristbands with GPS," said Lam, adding the Office of the Privacy Commissioner for Personal Data had been consulted.
"These are people who have to be quarantined at home, they are not criminals, so we agree we have to respect their privacy."
Director of Health Dr Constance Chan Hon-yee said such a measure targeted people with a low risk of infection. She urged residents living in the same block and the wider public not to panic, adding that the department would coordinate with the buildings' management.
Police would help track runaways, escort them home if they were found in the neighbourhood, or list them as a wanted person over infectious disease.
Information technology sector lawmaker Charles Mok said the measures were "better than none" and the wristband might be better without GPS to save the battery charge.
"These wristbands, commonly known as geofencing, can be used for more than two months without charging and GPS detection can be wrong sometimes," Mok said. "I can only say these measures are better than none, as there might be not enough quarantine centres."
Separately, health officials confirmed that the century-old Heritage Lodge in Lai Chi Kok could still be used to quarantine people who had close contact with coronavirus patients, despite strong opposition from locals.
Undersecretary for Food and Health Dr Chui Tak-yi said it was difficult for the government to find enough facilities to be used as quarantine sites in a short time, adding that the location was relatively far from homes, and those in the camps were not patients.
But resistance remained strong among locals over the lodge's proximity to the Mei Foo residential area.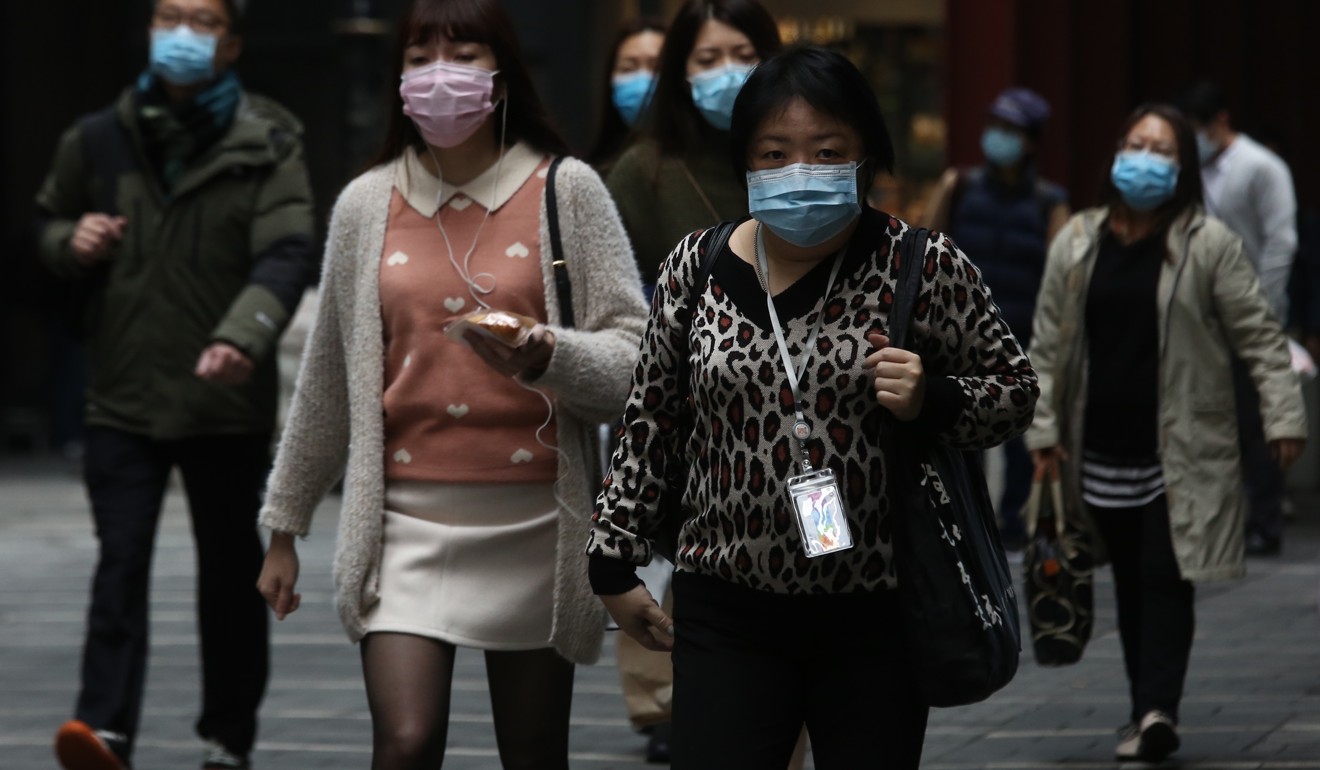 Margaret Chan, 40, said she was worried the disease would spread in the neighbourhood especially when masks were difficult to acquire.
University student Sam Ng, 23, who lives in Cheung Sha Wan's Hoi Lai Estate, said the government should not prioritise immediacy over the risk of having a quarantine centre near the community.
"As a resident who lives nearby, I don't want to take the risk every day when I walk past the area," he said.
More than 100 residents of private housing estate Mei Foo Sun Chuen, accompanied by district councillors, protested on Saturday afternoon against the plan to use the lodge. Protests also broke out on Sunday night.
Hongkongers returning from Hubei province can call the Centre for Health Protection's hotline 2125 1122 for help.
Additional reporting by Tony Cheung and Brian Wong
This article appeared in the South China Morning Post print edition as: Wristbands to monitor 30 families in home quarantine