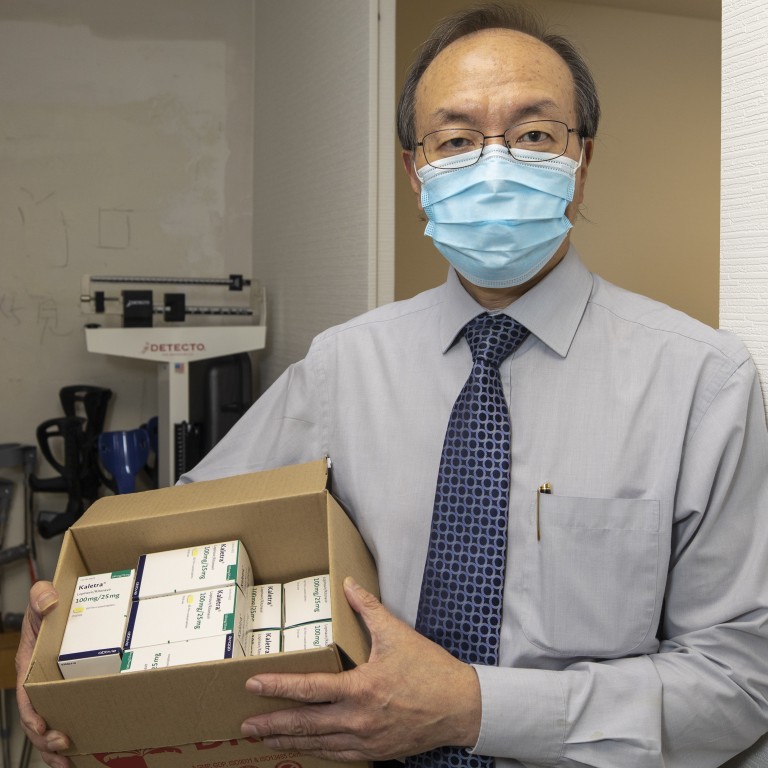 Coronavirus: Hong Kong doctors and nurses working in Shenzhen hospital risk it all with plan to treat patients in Wuhan
Poon Tak-lun, of University of Hong Kong-Shenzhen Hospital, says team of 60 doctors, nurses wants to be airlifted into epicentre of outbreak
A Hong Kong-run hospital in Shenzhen is in talks with mainland Chinese authorities over a plan to send a team of doctors and nurses including Hongkongers to treat patients in Wuhan, the epicentre of the coronavirus outbreak, the Post has learned.
Dr Poon Tak-lun, in charge of the Department of Rehabilitation at the University of Hong Kong-Shenzhen Hospital, is among those volunteering to go to the central Chinese city.
He told the Post on Friday that around 60 doctors and nurses were planning to fly to Wuhan, led by hospital head Professor Lo Chung-mau. Some are from respiratory medicine and intensive care units, while the rest are from various other departments.
"One of our aims is to relieve the work pressure of the frontline medical staff there," he said. "We want to show that Hongkongers care about the epidemic on the mainland. Hong Kong doctors and nurses care about patients, including those on the mainland."
The team, with 12 doctors from the city, will go to Wuhan Asia General Hospital, founded by Hong Kong businessman Tse Chun-ming to offer help, Poon said. The initial plan is to stay for a week.
The hospital is treating about 420 patients infected with the deadly virus, including two Hongkongers – a father and a son.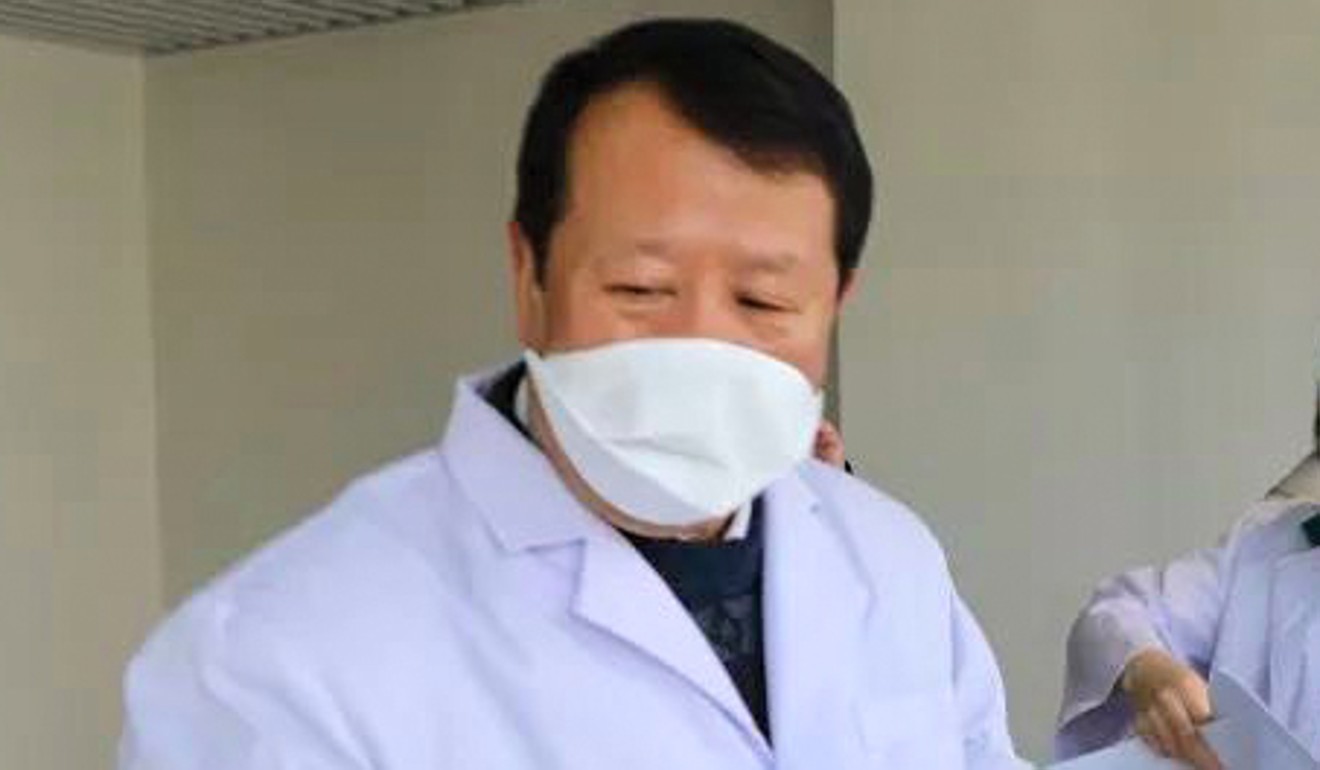 Poon said the original plan was to charter a flight to Wuhan on Sunday, but that was now postponed while talks continued.
More than 2,000 Hongkongers are stranded in Hubei following a lockdown of its provincial capital Wuhan, where about 36,000 patients have been found to be infected with the deadly virus that causes the disease known as Covid-19. More than 1,000 people have died of the disease.
When asked about the potential risk of getting infected with the virus, Poon said he would not worry about that as long as adequate protection could be taken.
He added that their team would bring their own protective suits to Wuhan to avoid putting an extra burden on the local hospital.
They also plan to take with them some medicines and emergency medical equipment, such as ventilators, that were in short supply in Wuhan.
Poon said his mother, in her 80s and lives with him, also supported his decision.
Lo confirmed the plan to the Post on Friday. He said the discussions on visiting Wuhan started about four days ago, but stressed that the trip could not yet be confirmed.
"We are communicating with the mainland government about the arrangement because all access to Wuhan have been cut off. One can only go there taking a special flight."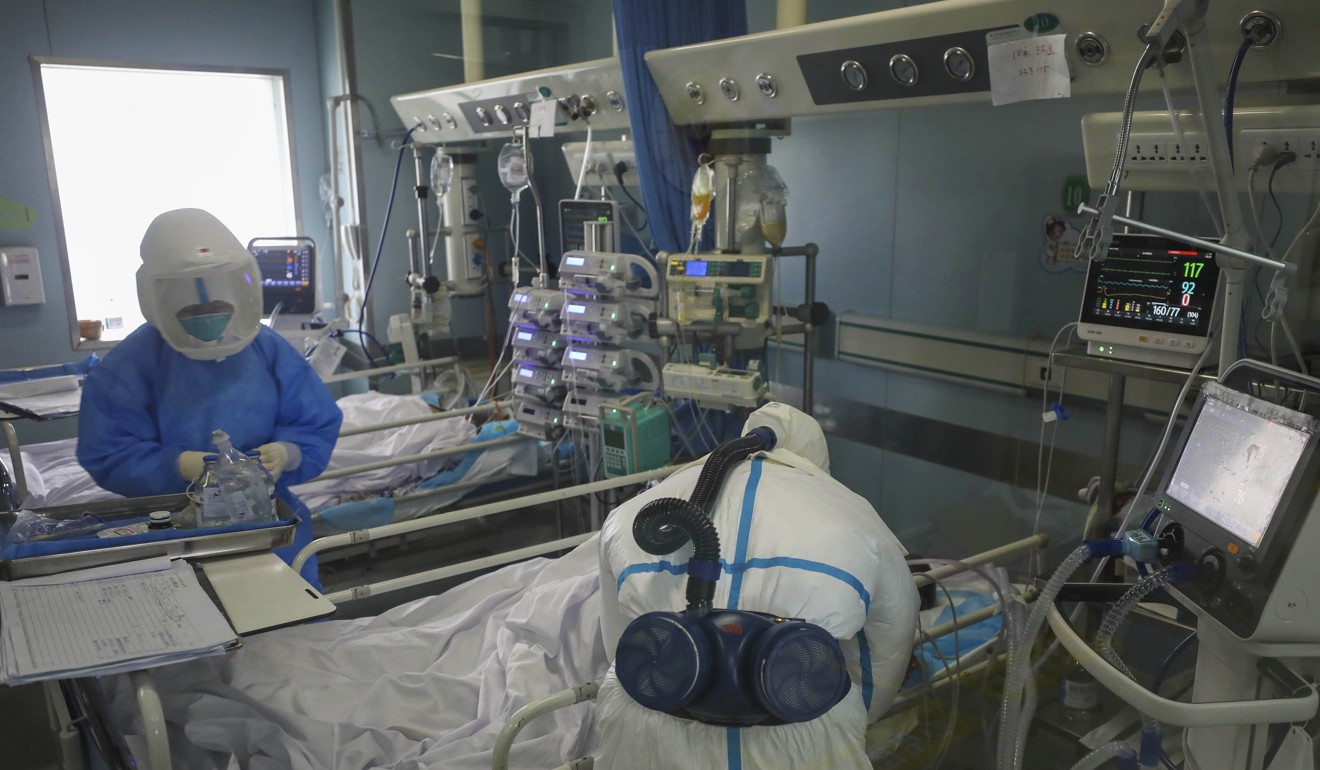 He could not share more details about the trip, including departure time, team members, or itinerary.
But Lo confirmed that around 100 doctors and 200 nurses from his Shenzhen hospital had volunteered to go to Wuhan during a recent survey.
The Shenzhen hospital is treating 49 suspected cases of Covid-19. "We have sufficient manpower," Lo said.
Lo has been staying at his office at the hospital since February 8 after the Hong Kong government made it mandatory for everyone returning from the mainland to stay at home for 14 days.
"I can't waste 14 days for quarantine. There is so much work to do," Lo said. "That's why I have chosen to stay here [in Shenzhen]."
He said more than 20 of his Hongkonger colleagues were also working and living at the Shenzhen hospital, separated from their families across the border. "We eat takeaways, wash our clothes ourselves, and sleep in the hospital," Lo said.
Lo felt medical staff like him and his colleagues working in hospitals in both the mainland and Hong Kong should have been kept out of the compulsory quarantine arrangements, just like cross-border cargo truck drivers.