Coronavirus: Li Ka Shing Foundation to donate 250,000 masks to the needy and safety gear to public hospitals
Masks will be given away through welfare organisations and homes for the elderly, while other protective gear will be distributed through Hospital Authority for medical workers
The foundation thanked Dalhousie University in Canada for support, as some N95 respirators were also donated by the United Arab Emirates
Tycoon Li Ka-shing's charity will distribute 250,000 masks to the needy in Hong Kong and other protective equipment to the city's public hospitals amid a buying frenzy caused by the coronavirus outbreak, it was revealed on Monday.
A worldwide shortage of masks has resulted in local shoppers scrambling to procure the items in recent weeks, even as prices soared.
The Li Ka Shing Foundation said it would distribute the masks through 13 social welfare organisations and six homes for the elderly.
"The government is working hard to source for surgical masks and has announced the distribution of the safety gear among underprivileged communities," it said in a statement.
"The foundation will follow the situation closely and is on standby for further action," it said, adding that the global supply of the product was about to stabilise.
As of Monday afternoon, the number of those infected by the virus that causes the disease known as Covid-19 grew to 58 in the city. In mainland China, more than 70,000 people have been infected, with the death toll at 1,770.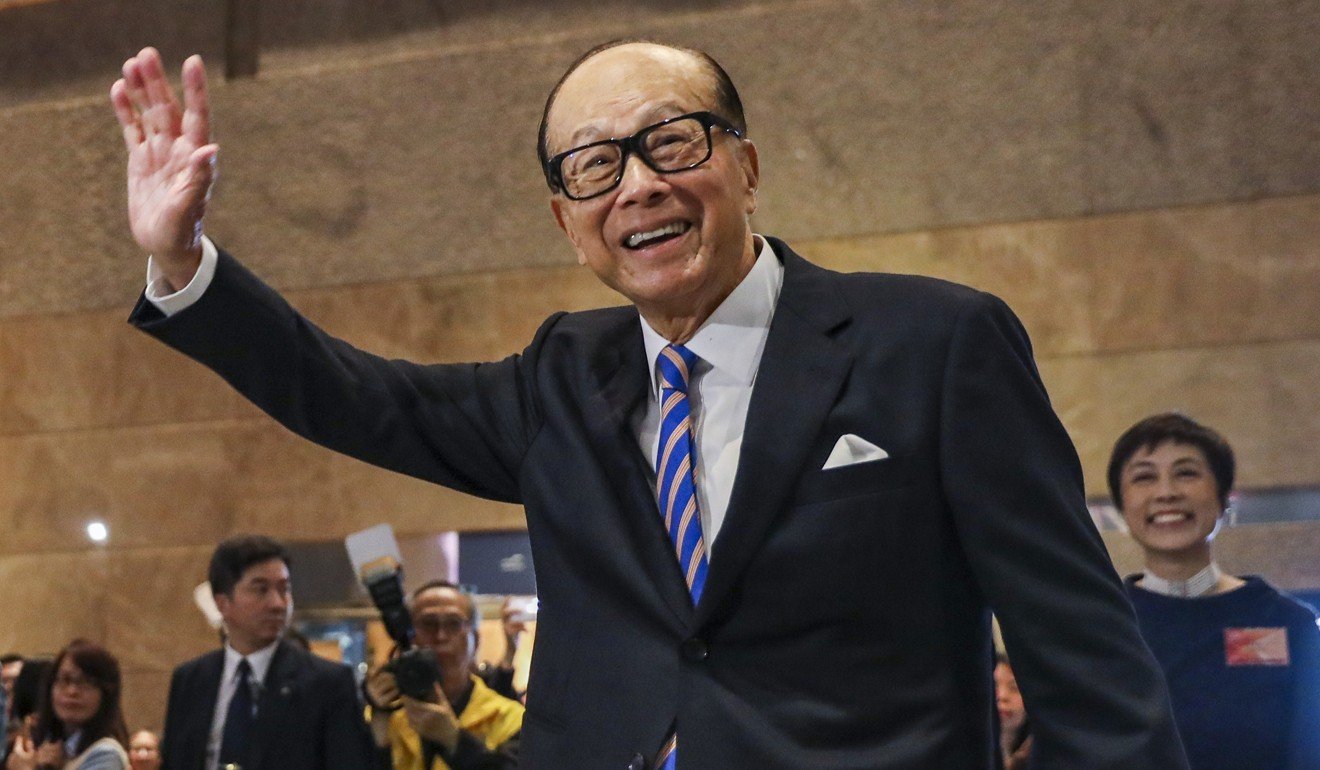 Distribution priority would be given to people from low-income groups, children with cancer and their parents, grass-roots workers such as cleaners and ragpickers, tenants in subdivided flats, the elderly in rural areas, elderly people living alone, and those in homes for the elderly.
The foundation is also sourcing for protective clothing and N95 respirators for public hospitals, with the first shipment due to arrive later this week and to be distributed through the Hospital Authority.
It credited the Department of Microbiology and Immunology at Dalhousie University in Canada for its support in the purchase of the products, while the United Arab Emirates donated an unspecified number of N95 respirators.
Medical equipment supplies at Hong Kong's public hospitals are drying up, with a stock of 18 million medical masks and 2.2 million sets of protective clothes remaining as of last Saturday, which is sufficient for just about a month for staff, according to the authority.
Li, 91, is the second-richest person in Hong Kong after Henderson Land Development retired chairman Lee Shau-kee, according to Forbes. In 2018, Li retired as chairman of CK Hutchison Holdings and CK Asset Holdings after managing the companies for decades.
He donated HK$100 million (US$13 million) to support frontline medical staff in Wuhan, the epicentre of the public health crisis on the mainland.
Since last month, Wharf Holdings, entertainment group Emperor, New World China Land Limited, Swire Group, Hang Lung Properties, and Henderson Land have each donated HK$11 million to fight the outbreak.