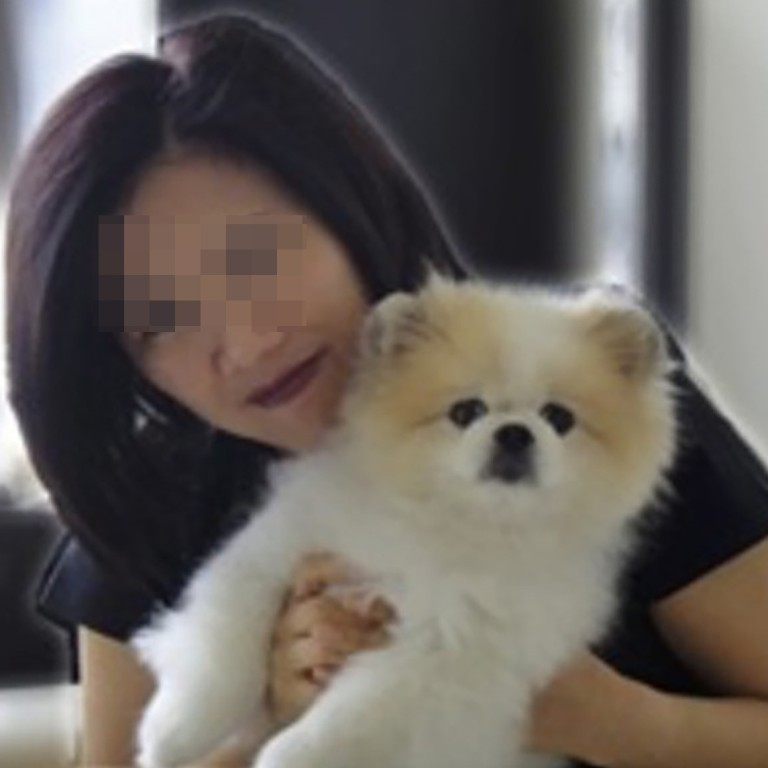 World Health Organisation monitoring Hong Kong dog's coronavirus tests
Scientists in the city check whether the Pomeranian is really infected, or if the pathogen was just on its body because of proximity to its owner, thought to have been infected
'We are working with authorities in Hong Kong,' says head of global body
Global health chiefs are working with Hong Kong authorities and scientists looking into the case of a pet dog that tested "weak positive" for the coronavirus.
The Pomeranian, believed to belong to a local Covid-19 patient, was being tested further on Saturday to see if it really was infected, or if the pathogen was merely found on its body because of proximity to its owner.
The collaboration between the World Health Organisation (WHO) and the city government came after the Hong Kong health authority made a strong appeal on Friday that dogs, cats or any other mammals kept as pets by infected patients be handed over to the government for quarantine.
"We are working with authorities in Hong Kong and scientists in Hong Kong who are testing this animal, the dog," the WHO's technical head for health emergencies programme Maria Van Kerkhove said at the organisation's daily media briefing on Friday.
"And to understand if the dog is actually infected or if the dog picked this up from a contaminated surface."
She added that the international organisation would try to learn what further tests were taken and how any animals testing positive for the virus would be treated.
The dog was believed to belong to a Jockey Club member reported to have contracted the virus on Tuesday, and whose domestic helper was also infected.
The pair were among 94 cases reported in Hong Kong as of Saturday morning, two of which were fatal.
The city's Agriculture, Fisheries and Conservation Department said earlier that the dog had not shown any symptoms and there was no evidence pets could contract or pass on the virus.
The animal had been sent to a kennels facility off Lantau Island, near the bridge to Macau and Zhuhai, and would only be returned to its owner once results had come back negative.
The department said confirmed patients' pets would be sent to designated facilities for veterinary surveillance for 14 days, and samples would be collected for testing when appropriate.
On Saturday, Dr Chuang Shuk-kwan, head of the communicable disease branch of the Centre for Health Protection, said three pets – two dogs and a cat – had been sent for quarantine.
The authorities were following up on the case, and there was no conclusion yet on whether the dog was actually infected or tested positive because of environmental contamination, she added.
Additional reporting by Kimmy Chung
This article appeared in the South China Morning Post print edition as: WHO teams up with city in tests on dogrobe into suspect pet