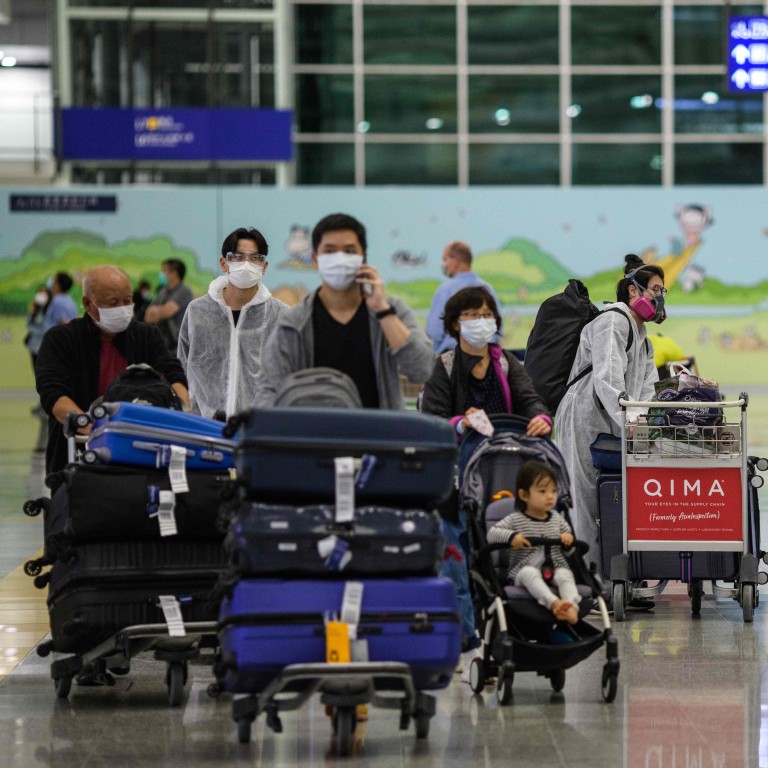 Tougher measures against coronavirus may come this week as Hong Kong fights to contain local clusters and imported cases
Authorities warn of alarming surge in cases over past week, with total more than doubling to 410, as expert urges city not to be 'complacent'
Calls to follow other countries in banning public gatherings, limiting hours of businesses and even shutting down public transport
Hong Kong may roll out even tougher measures as early as this week to deal with an alarming resurgence of coronavirus infections, as the city fights to contain both community clusters and a daily tally of imported cases.
The city confirmed 24 new Covid-19 cases on Wednesday, mostly people returning from overseas, which took the total to 410, more than doubling the count from a week ago. Four patients have died so far in Hong Kong.
"We believe that a large number of Hong Kong citizens will continue to come back … in the following weeks because of the worsening situation overseas and hence confirmed cases will inevitably continue to increase," Chief Executive Carrie Lam Cheng Yuet-ngor said in an article published online by her office on Wednesday night.
"The situation will be more severe and difficult to handle than any period in the past two months, and may even lead to a large-scale and continuous outbreak in the community."
Lam said the overall situation in Hong Kong from mid-February to mid-March had been stable, but the number of cases jumped worryingly in the past two weeks.
Earlier on Wednesday, government advisers and medical experts suggested that authorities follow other countries in banning public gatherings, controlling businesses, and even to shut down public transport.
They warned the city's health care system would be brought to its knees if it did not stem the tide of infections.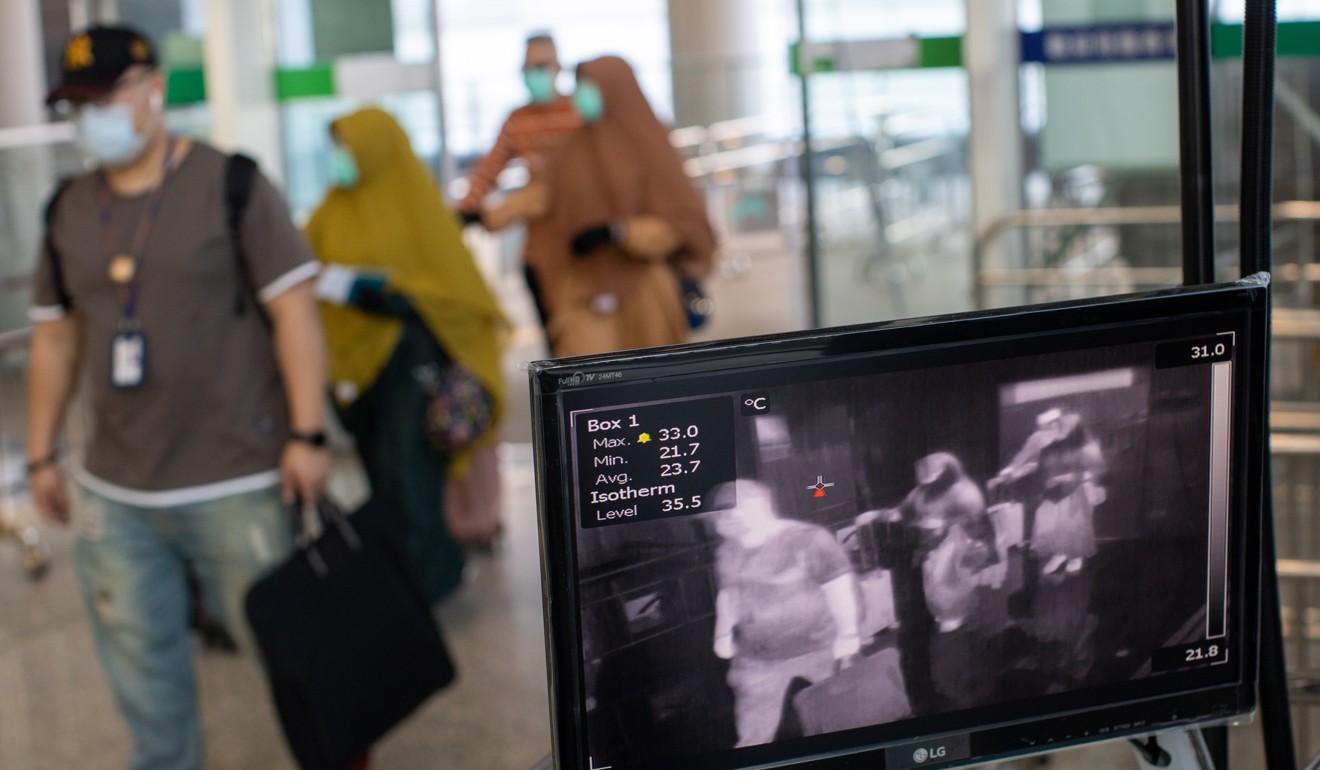 Dr Lam Ching-choi, one of the advisers, told the Post there would be further announcements by the government before the weekend, as the city faced a resurgent threat from imported and community-spread infections.
Lam said authorities were considering a raft of social-distancing measures, including limiting business hours of restaurants and shops, banning people from going out on certain days such as weekends, and controlling the size of gatherings.
"There might be a community outbreak any time. The government, as I know, is considering how and when to implement some of the measures," he said.
"We need to have all kinds of measures in the basket, in order to deal with the ever-changing situation. Once it worsens, we can enforce tighter rules."
The government plans to ban the sale of alcohol in thousands of bars and restaurants across the city to discourage social gatherings, but it faces legal and political complexities.
On Wednesday, barrister Ronny Tong Ka-wah and lawmaker Regina Ip Lau Suk-yee, cabinet-level advisers to Lam in the Executive Council, publicly questioned the effectiveness of the liquor ban, saying legislation should target public gatherings instead.
Tong suggested such gatherings of more than four people should be banned for 14 days.
"Britain and Germany have banned public gatherings of more than two. That may be a bit harsh for a family of four in Hong Kong. But if we are still stuck with the issue of whether to sell liquor, that's not the way out," he said.
Infectious diseases experts advising the government also agreed that more aggressive measures should be enforced.
Professor Yuen Kwok-yung at the University of Hong Kong (HKU) urged the government to consider closing down railway services and buses on weekends to reduce social gatherings.
"If people need to go out [during the weekends], they can only take minibuses or taxis. People are less likely to go out then," he said.
"We are now seeing a rising curve of cases. This is caused by people who returned earlier and were not put in quarantine. They are spreading the virus now."
Dr Ho Pak-leung, also from HKU, called for curfew measures and warned that cases would surge further, overloading the city's stretched health care system. He urged authorities to follow the example of England and Germany to ban public gatherings.
Hong Kong Medical Association president Ho Chung-ping warned that the coming three weeks were critical.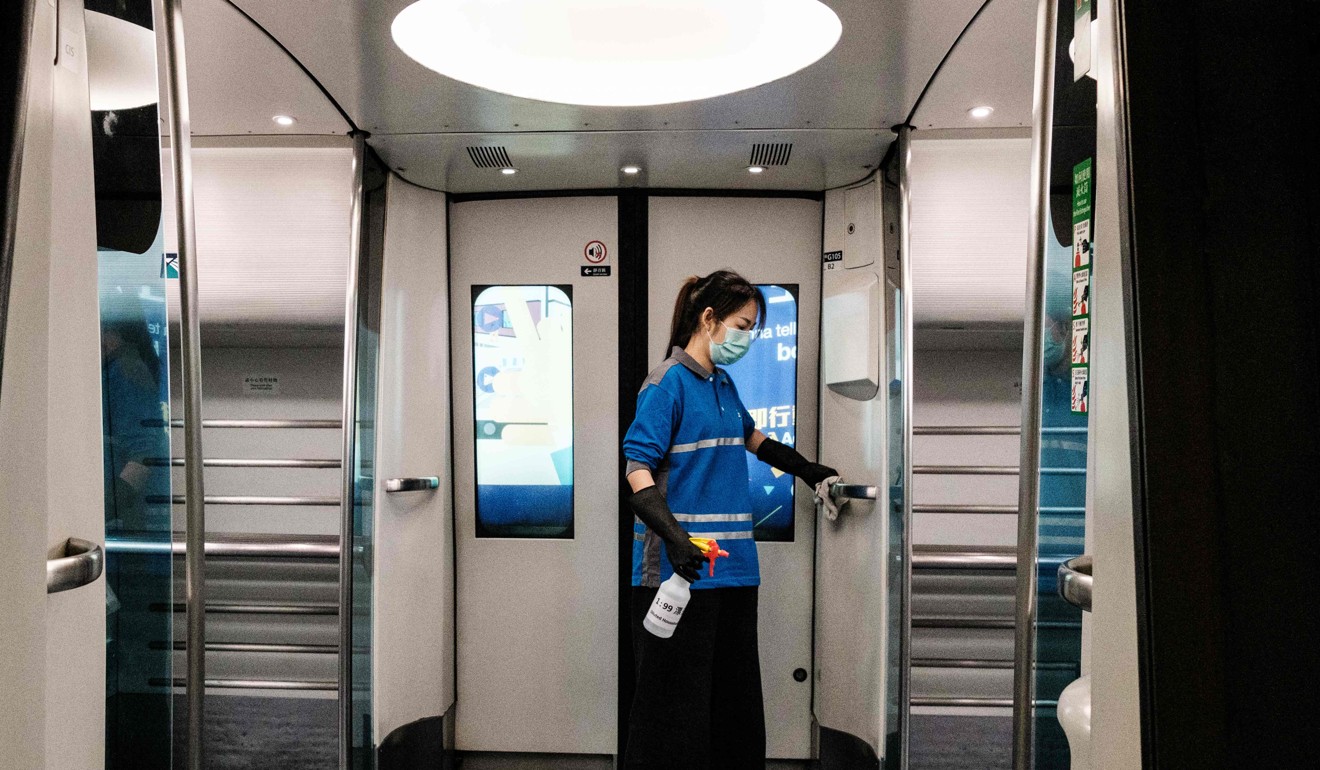 "Hong Kong has done a good job [in controlling the infections] so far, better than Singapore," Ho said, "but if there is any oversight, the city could become as bad as South Korea very quickly."
The association made six recommendations on disease control, including urging some arrivals to be quarantined at hotels for two weeks or until tests results were negative, flexible rest days for domestic helpers, restricting the public from gathering at wedding banquets and bars, and requiring people to wear masks when taking public transport or while inside buildings and public facilities.
As part of efforts to discourage sizeable gatherings in restaurants, Cafe de Coral Holdings followed the example of McDonald's, suspending dine-in services from 6.30pm for two weeks starting Friday.
The measures were taken as the city's total number of infections reached 410, an alarming spike within a week, after authorities had initially succeeded in keeping daily numbers low.
The latest move by the government came into effect at Tuesday midnight, banning non-resident arrivals, including transit passengers. All travellers are already required to undergo a 14-day quarantine.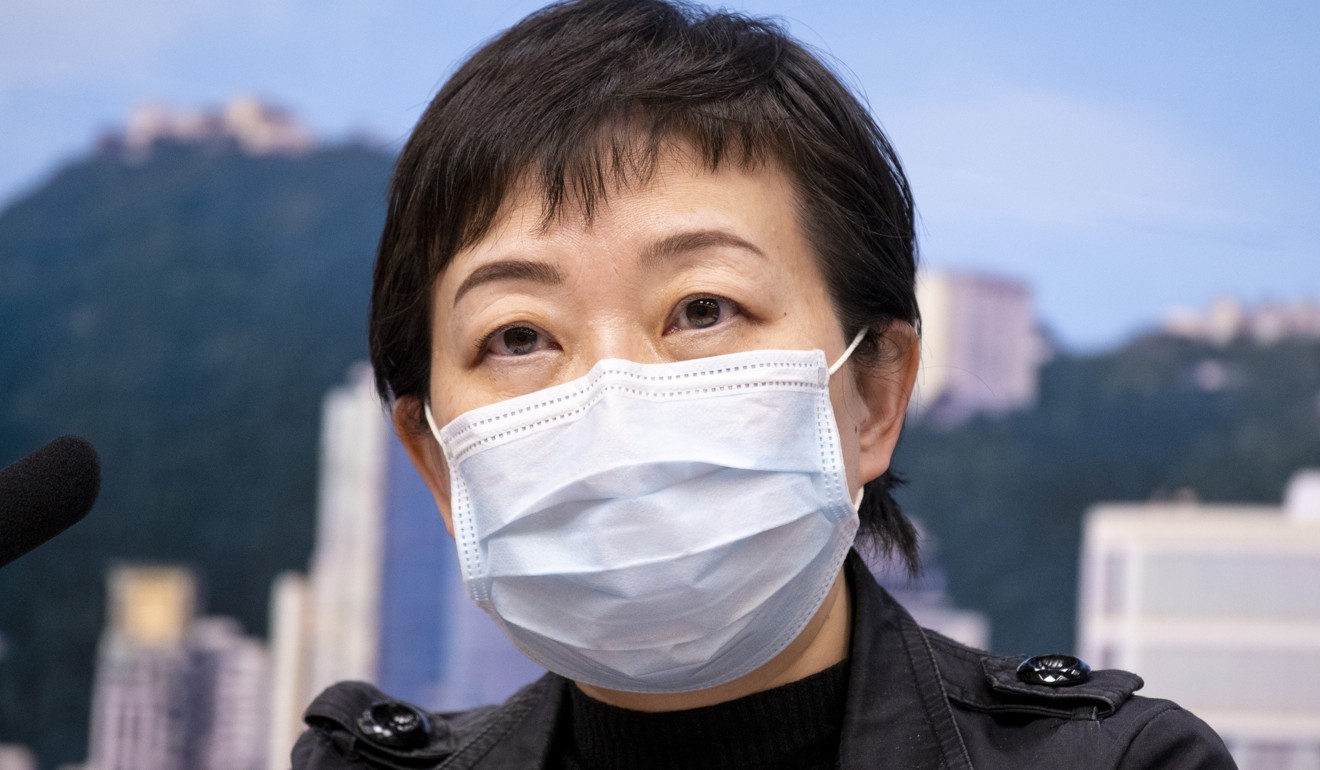 At a regular press briefing on Wednesday, Dr Chuang Shuk-kwan, head of the communicable disease branch of the Centre for Health Protection, said she expected more cases in the next few days.
Noting that Wednesday's number of new cases was lower compared to previous highs – 44 on Sunday and 39 on Monday – she said: "We cannot be complacent about the situation. There are still returnees to Hong Kong and we expect that some of them may still develop [symptoms] within the coming 14 days."
Chuang noted that five out of the 24 latest confirmed infections did not have a travel history, and she reminded the public to stay alert and avoid close physical contact.
Business at the nightlife hub of Lan Kwai Fong has plunged after a cluster of infections emerged last week. A singer who worked at the bar Insomnia was earlier revealed to be infected, along with six other band members and a waiter.
The centre announced on Wednesday that another band member and a second waiter were infected, bringing the number of confirmed cases near the stretch to at least 20.
Police also confirmed on social media that a 22-year-old officer had tested preliminary positive for the virus.
She worked at Sham Shui Po Police Station, and started feeling unwell on Tuesday. The spokesman said the policewoman had no travel history and did not come into contact with members of the public in her duties.
Purchase the China AI Report 2020 brought to you by SCMP Research and enjoy a 20% discount (original price US$400). This 60-page all new intelligence report gives you first-hand insights and analysis into the latest industry developments and intelligence about China AI. Get exclusive access to our webinars for continuous learning, and interact with China AI executives in live Q&A. Offer valid until 31 March 2020.
This article appeared in the South China Morning Post print edition as: Tougher restrictions on cards as HK tackles resurgence of infections