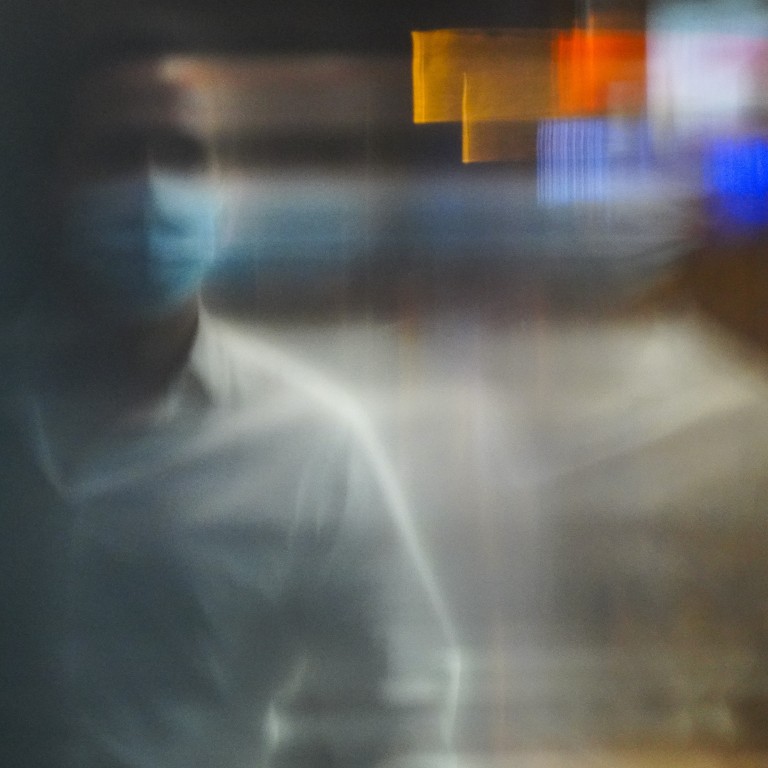 Coronavirus: was Carrie Lam's plan to enforce alcohol ban just a threat to force bars to act?
Chief Executive Carrie Lam rattled the city's bar and restaurant owners when she warned a new law might force them to stop serving drinks
But even her own advisers question whether the move makes sense, and legal experts point out she is already empowered to take the step
A proposal by Hong Kong's leader to ban bars and restaurants from selling alcohol to limit the spread of the
coronavirus
has gotten off to a rocky start, with industry figures ready to challenge the move in court and experts noting the law already allows her to immediately impose such restrictions.
But Chief Executive
Carrie Lam Cheng Yuet-ngor
instead decided to float the idea first as a warning to owners to take steps on their own to curb social gatherings, according to government insiders, a course of action a medical expert said had unnecessarily complicated what should be a straightforward decision about public health.
The government could announce the ban as early as Thursday, along with tougher measures to force people to practise social distancing, two sources with knowledge of the situation said. "All options are on the table," one said.
Lam rattled the industry on Monday by announcing her administration might force the city's 8,600 restaurants, bars and clubs with liquor licences
to stop serving alcohol
.
Only days earlier, a cluster of infections were revealed as stemming from the Lan Kwai Fong entertainment district in one of the largest recent instances of local transmission.
Further restrictions such as a reduction in opening hours or a cap on the number of patrons could follow if behaviour did not change, she said.
At least five of Lam's senior advisers voiced their opposition to the idea on Wednesday. They included former Bar Association chairman Ronny Tong Ka-wah, who suggested limiting public gatherings to four people or else a curfew might be needed if the number of cases, which stands at 410, continued to rise.
Lam did not give a time frame to implement the measure, only saying it would be a new regulation under the Prevention and Control of Disease Ordinance.
When pressed further on Tuesday, she said officials would need a few more days to study the legal issues in-depth, without detailing what those concerns might be.
A source said the original intention of Lam's announcement on Monday was to issue a warning to caterers and diners to practise social distancing.
"We are willing to explore other options which can serve the purpose of promoting social distancing, such as restricting opening hours of bars and restaurants, and widening the distance between tables in those venues," a separate government source said.
But legal scholar Johannes Chan Man-mun, a chair professor at the University of Hong Kong's law school, said the ordinance provided the chief executive with broad powers to create new laws "for the purposes of preventing, combating or alleviating the effects of the public health emergency and protecting public health".
Another scholar from the law school, Simon Young, also pointed to the wide scope to manoeuvre granted to the city's leader, noting that a public officer could be empowered to compel the forfeiture of certain property under the ordinance.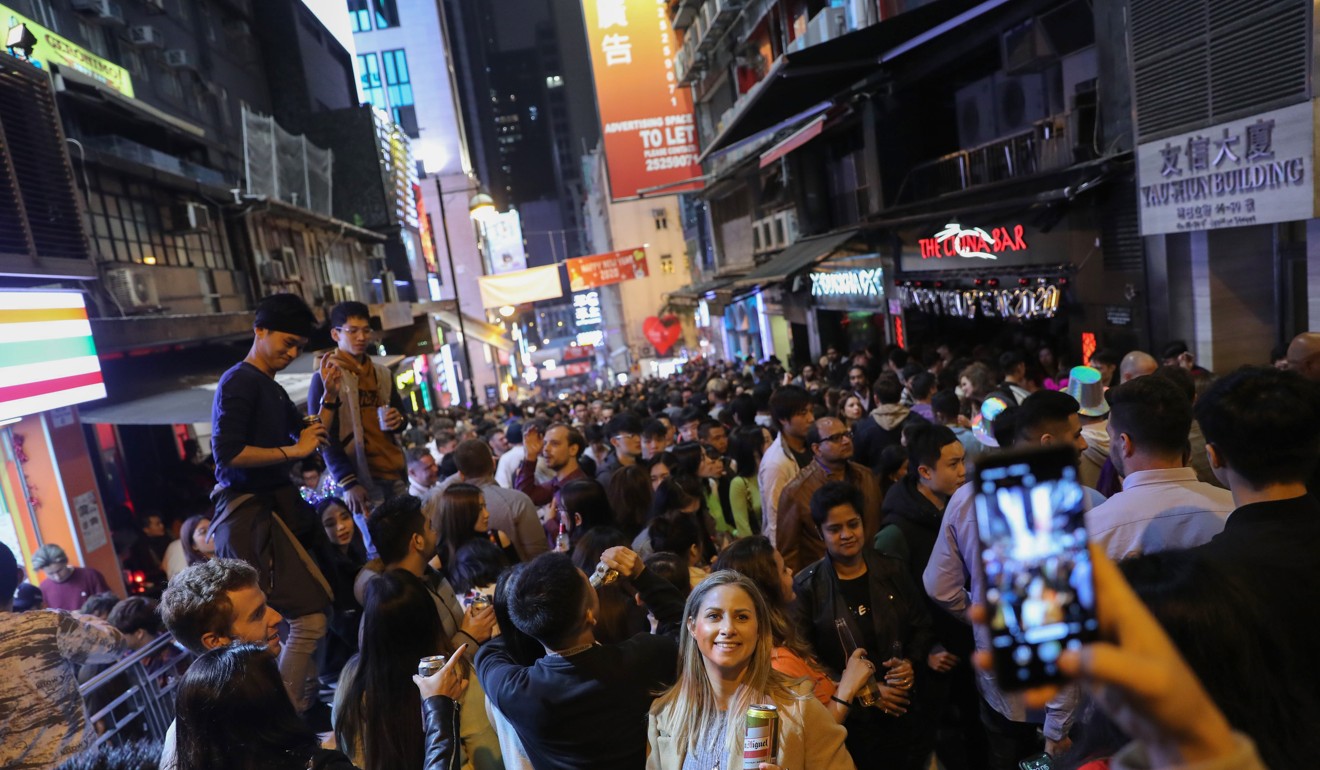 But a principal lecturer from the university's law faculty, Eric Cheung Tat-ming, said Lam's legal team would need to consider whether the government indeed had the power to create new regulations regarding the sale of alcohol under the ordinance.
"Measures such as putting a certain group of people under quarantine can be implemented quickly because such measures are already included and allowed in the ordinance," Cheung said.
"But legislative amendments would be needed for restrictions not specified in the ordinance, and it will take time."
Restaurant, bar and club owners say they have been unfairly singled out. "We are considering filing a judicial review application, but we have to wait for the government to [announce] the relevant laws to make that happen," said Cat Hou Chui-shan, chairwoman of the Bartenders and Mixologists Union of Hong Kong.
Others backing the challenge included the Hong Kong Small and Medium Restaurant Federation, several business owners and industry associations, she said.
Chan cautioned that bar owners would find it difficult to argue the ban on alcohol was unrelated to the spread of the virus. If drinks were not available, "people would probably not be gathering at the bars and pubs in the same manner", he said.
But he also warned the ban might amount to a deprivation of intangible property, which calls for reasonable compensation under Article 105 of the Basic Law, the city's mini-constitution.
Young said that for now, the ban was less intrusive than forcing licensed establishments to shut.
"[The ban on serving] is a step worth trying, and if proven to be ineffective, or only moderately effective, a stepped-up measure could then be used. It is a proportionate and evidence-based approach to tackling the current problem," Young said.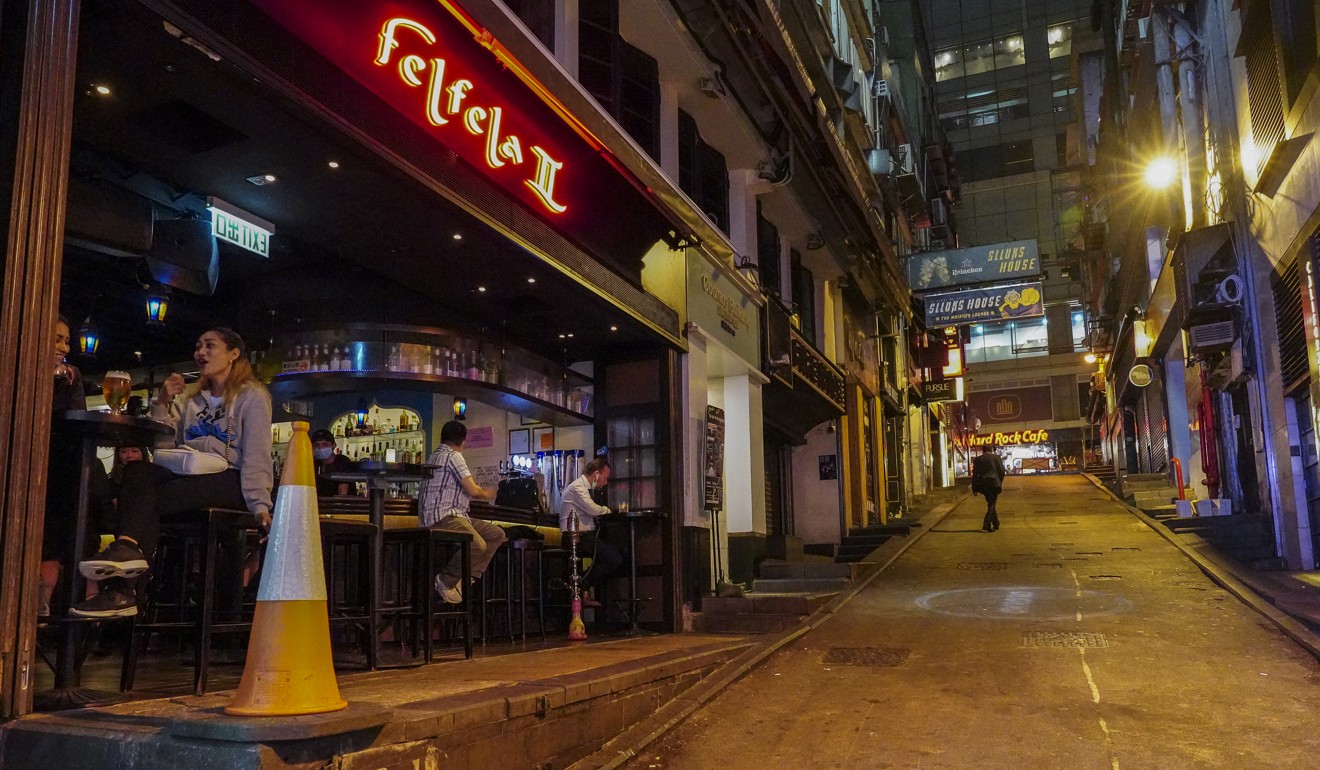 The other Executive Council members who joined Tong in questioning the wisdom of the move were Regina Ip Lau Suk-yee, Tommy Cheung Yu-yan, Horace Cheung Kwok-kwan and Dr Lam Ching-choi.
Ip and Horace Cheung said they doubted the ban would be effective in curbing the spread of the disease and any new law should target public gatherings instead.
Tong said he initially put forward the suggestion of keeping gatherings to no more than four people for a two-week period but the government did not pick up the idea.
"Often after hearing our advice, the government has to consider for a long time," he said. "It's already too late because the current tally is about people infected seven to 14 days ago. If [the ban] doesn't work this week, we'd have to impose a curfew."
As an example of the administration's reluctance to make tough calls, Tong pointed to the complete ban on arrivals and transit passengers, which Lam rejected last Saturday because so many passengers were Hong Kong residents, only to reverse her decision on Monday.
Tong said he proposed the ban on non-residents to the government weeks ago but believed officials felt it was not the right time.
"On medical grounds, I take it, but politically, is it worth the risk?" Tong said.
The senior counsel's remark casts doubts on the decision-making process of Lam's administration and some of her advisers. Both Chan and Young called Tong's proposal to ban public gatherings too drastic or even extreme for now.
"I doubt if the current situation, namely a few naughty people failing to comply with a restraint order, is sufficiently serious to justify a total ban of all public meetings, unless the situation gets much worse," Chan said.
The Post was told the proposed ban on liquor sales was mainly handled by bureaucrats and Lam's ministers, and was announced without first consulting the non-official Exco advisers. One member privately admitted that, "I only knew about the ban when watching the news on television".
Exco member Lam Ching-choi said they were typically not briefed on such "administrative measures". He conceded the government was too conservative at the time. "The bureaucrats may think using the liquor licences can be most effective," he said.
But the government had also underestimated the public's willingness to adopt measures to contain the epidemic, Lam said.
Exco member Horace Cheung, vice-chairman of the city's largest pro-government party, the Democratic Alliance for the Betterment and Progress of Hong Kong, said: "There should be restrictions on people gathering, and not restricting certain eating habits."
Ip, a former security chief, even pointed out that Hong Kong would be the first jurisdiction in the world to issue such a ban in an attempt to reduce social contact.
But the Exco member who questioned the ban most fiercely was catering sector lawmaker Tommy Cheung, who chairs the pro-business Liberal Party. He said the sector was against a ban on alcohol sales or public gatherings, and called for compensation to cover rents and payrolls if the measures were introduced.
"The ban on alcohol is unnecessary, but if the government was to go ahead, we will cooperate," Cheung said. He refused to say whether the government had consulted him beforehand.
Dr Joseph Tsang Kay-yan, a specialist in infectious diseases, said a ban on alcohol sales was a step forward but not drastic enough. He questioned how much economics might have influenced the government's thinking, which might not be the right approach in safeguarding public health.
"Why the disease prevention measures in Hong Kong are not thorough enough is because of [such considerations]," Tsang said. He suggested other methods to reduce the spread of the virus, including roping in more private hospitals to help carry out tests for the coronavirus.
Hou, the chairwoman of the bartending union, said they were inclined to press ahead with the legal challenge despite uncertainties about winning the battle.
"We will do anything and try our best to stop the introduction of the ban on alcohol sales," she said.
The amendment by Lam even caught the Liquor Licensing Board by surprise. James Wong Kong-tin, the chairman of the statutory body, said he had no idea whether it could continue to approve licences if the ban came into effect.
"We were not notified beforehand and only came to realise it when the chief executive's press conference was held," Wong said. "For the time being, we are still doing our work and handling licences day in, day out."
Additional reporting by Elizabeth Cheung, Gary Cheung, Sum Lok-kei and Tony Cheung
Purchase the China AI Report 2020 brought to you by SCMP Research and enjoy a 20% discount (original price US$400). This 60-page all new intelligence report gives you first-hand insights and analysis into the latest industry developments and intelligence about China AI. Get exclusive access to our webinars for continuous learning, and interact with China AI executives in live Q&A. Offer valid until 31 March 2020.