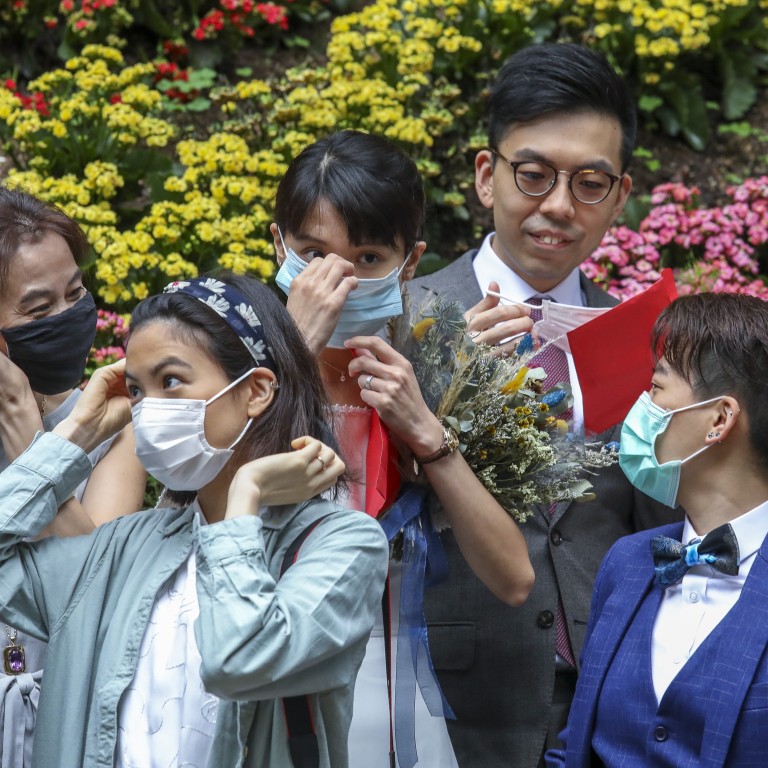 Coronavirus: What are the dos, don'ts and challenges of Hong Kong's newly mandated social-distancing measures?
Libraries and museums were closed days before the government shuttered karaoke and mahjong venues, leading to raised eyebrows among critics
With Food and Health Department officers being deployed to measure the distance between tables at restaurants, manpower is already being strained
Stringent social distancing measures were put in place by the Hong Kong government last Friday to combat a surge of coronavirus infections that was largely fuelled by imported cases. In less than a week, the number of new infections jumped by a third – from 518 cases on Friday, to 765 as of Wednesday.
Here is a glance at the social distancing rules Hongkongers will be observing for at least 14 days.
1. What can Hongkongers not do under the new regulations?
The closure of public facilities from March 27 means no more reading in libraries, museum visits, playing soccer, barbecuing on public beaches or skating in public parks.
The new regulation of the Prevention and Control of Disease ordinance also means any gathering of more than four people in a public place is prohibited.
The rule does not apply to private settings, the workplace, public transport, weddings under 20 people, funerals, courts or government buildings and meetings.
The good news is that families living in the same household are exempted and can still visit ancestral graves together in the coming Ching Ming Festival, though it is not encouraged by officials.
For dining, big families will now be split up in restaurants, with eateries limiting tables to four customers and ensuring a span of at least 1.5 metres between them. Eateries have also been told to operate at no more than 50 per cent of seating capacity and to check body temperatures at the door.
Since last Saturday, private venues including cinemas, fitness centres, saunas, party venues, gaming centres and entertainment venues like pool halls have also been mandated shut by the government.
After a small outbreak at a karaoke lounge in Tsim Sha Tsui, that list grew by three on Wednesday as the administration announced that nightclubs, karaoke bars and mahjong parlours would be going dark for 14 days as well.
2. What were the early loopholes?
Karaoke lounges and mahjong parlours were not included in the first batch of venues ordered to close. The official explanation was that karaoke lounges operate under restaurant licenses, so they only needed to adhere to the new restrictions, including limiting tables to four patrons. Asked why mahjong parlours, which are frequented by elderly customers, had been left off the initial list of closures, the city health minister Sophia Chan said they drew the line based on previous cases and risk assessments.
Hong Kong University microbiologist Ho Pak-leung questioned that decision, saying it was "common sense" that people would go mask off while singing in karaoke lounges. Outbreaks in karaoke bars and mahjong parlours have already been identified on the mainland, he added.
Rural authority leader Kenneth Lau Ip-keung also raised concerns that some traditional events have not been regulated, worrying villagers would still gather in ancestral halls during the Ching Ming Festival or traditional celebrations.
3. What are the enforcement challenges?
The government has clarified that queuing in the street is not counted as "group gatherings", but the practicality of the four-person cap has already been tested at sites frequented by protesters, even with the scale of anti-government protests down from the height of the movement, which kicked off in June.
On March 31, police officers cited the new social distancing rule in urging protesters to end a gathering at Prince Edward MTR station, a monthly event held to commemorate protesters being attacked by police on trains. Opposition lawmakers questioned if the police had used the new social distancing rules as a pretext to expel protesters and suppress free speech.
According to the law, violators can be fined up to HK$25,000 (US$3,225) and sent to prison for six months, though police can let offenders off with a fixed penalty of HK$2,000.
The new measure is also strain on manpower as officers from various departments – mainly Food and Health – are being used to measure the distance between tables and count the number of customers at restaurants. Five thousand such inspections had already been done and 400 verbal warnings issued, Chief Executive Carrie Lam Cheng Yuet-ngor said on Tuesday.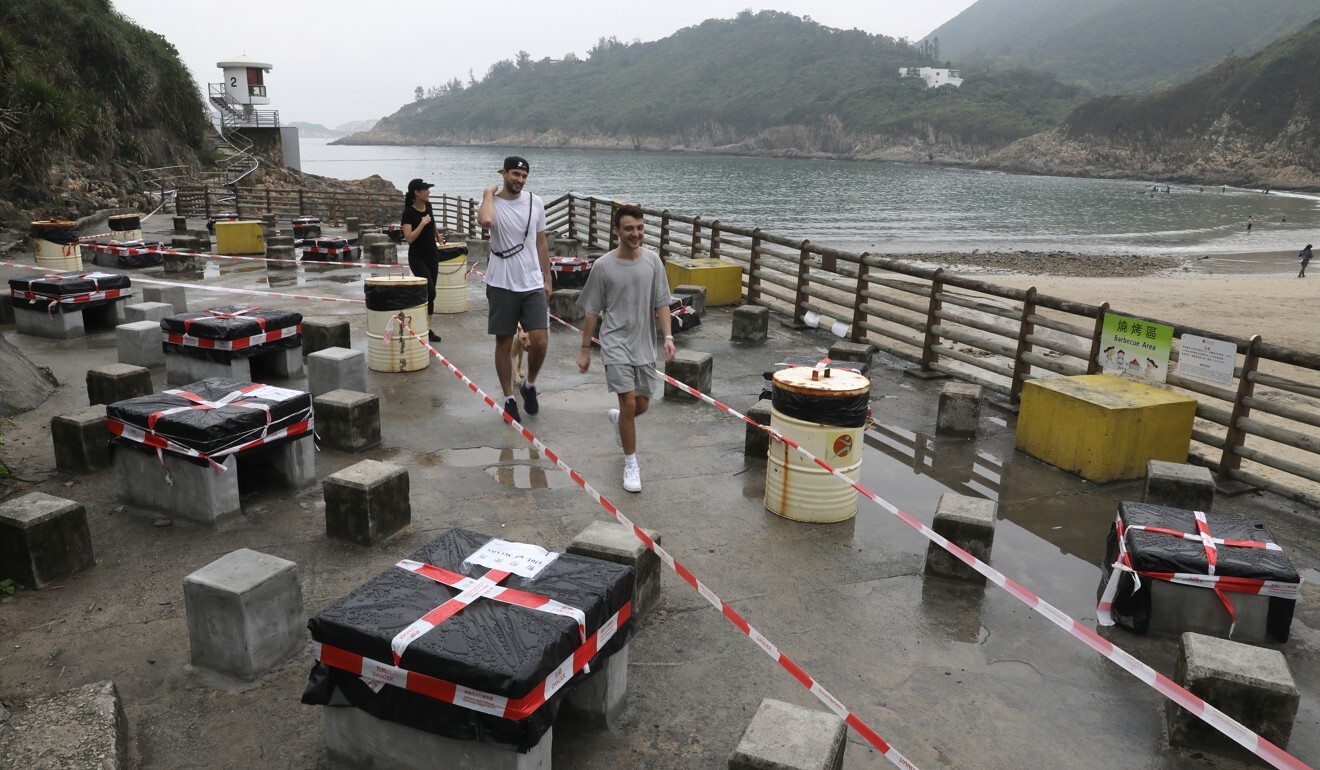 4. Why does Hong Kong need more stringent social distancing rules?
Comparing to the global epidemic situation, Hong Kong has recorded a relatively small number of Covid-19 cases.
But with the surge of imported cases over the past three weeks, isolation facilities at public hospitals are finally reaching their full capacity, and infected people have had to wait for one to two days before being admitted to hospitals.
"The restriction will inevitably hurt the businesses of these industries … but for public health and epidemic prevention work, we need to take this step," Lam said as she announced the measures. She added that tens of billions of dollars would be rolled out as relief measures to help those affected by the moves.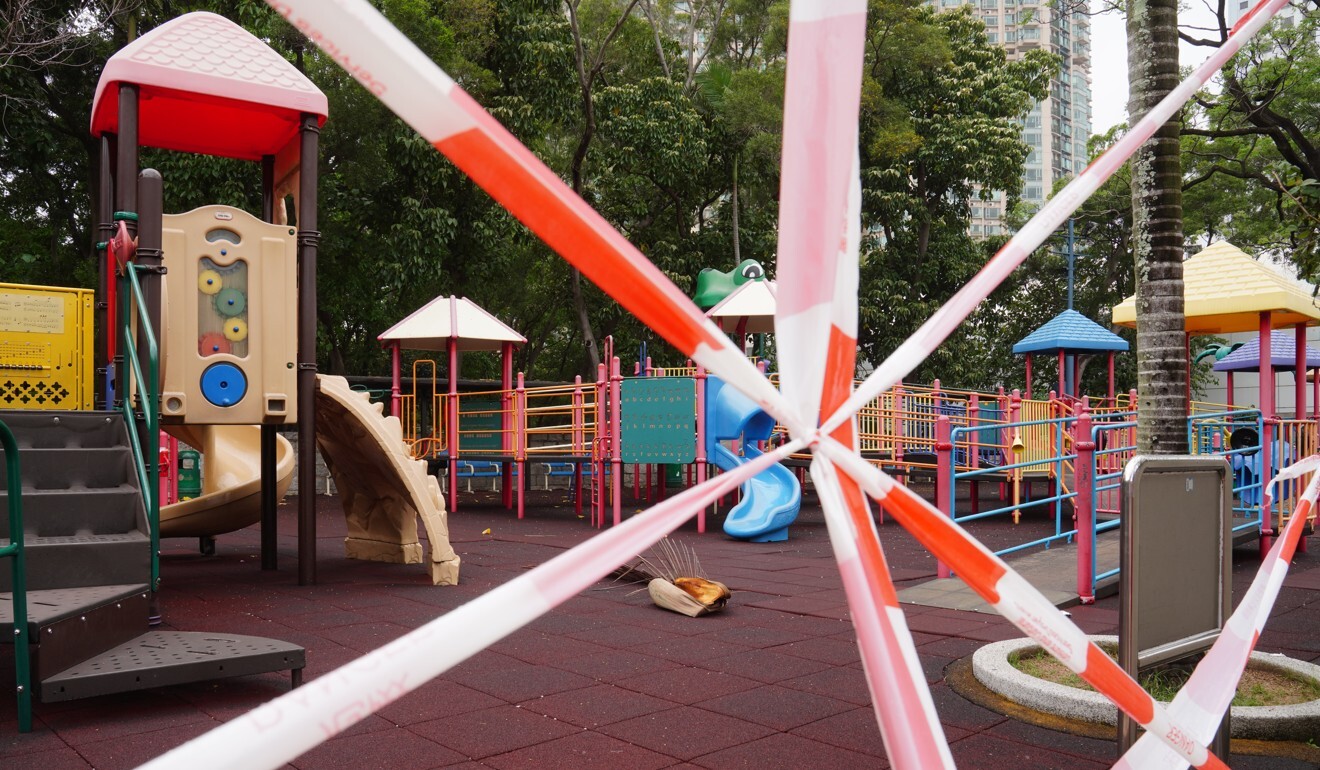 5. What's next?
Carrie Lam on Tuesday said the Hospital Authority could discharge recovering Covid-19 patients to better utilise isolation wards, floating the possibility of placing them in quarantine centres.
The government is already considering converting major sports and entertainment stadiums into isolation areas for stable patients to meet the growing demand for space. To free up room at quarantine centres, the government is also considering allowing people who do not display symptoms and have tested negative for the coronavirus to leave after 10 days rather than the current 14.
A total of 400 "second-tier" isolation beds at public hospitals will be gradually available this week.
No one knows when the epidemic will be over, but professor Benjamin Cowling, an expert in epidemiology and statistics at the University of Hong Kong, issued a warning this week: "We're still in the very early stages, and possibly beginning to see exponential growth in local cases."