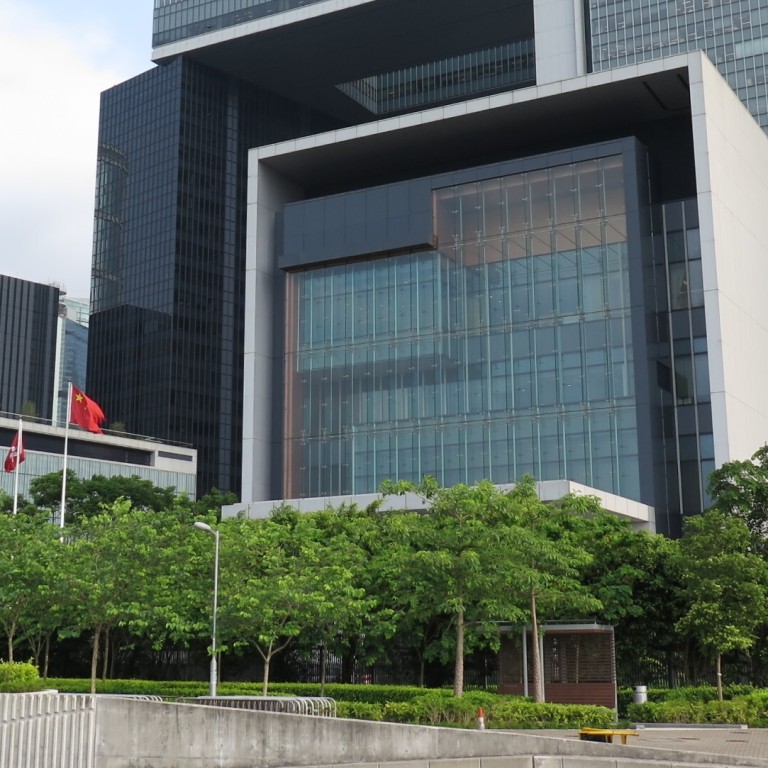 Former employee of Hong Kong's Chief Executive Office dies after falling from residential building
A 32-year-old killed himself in Tseung Kwan O five days after quitting his job
Government expresses sadness and vows to offer all support possible to his family
A former press officer at the Chief Executive Office plunged from a residential building to his death on Saturday afternoon, the Hong Kong government has confirmed.
The suicide came five days after the 32-year-old, surnamed Tam, resigned from his job. 
In a statement, the Information Services Department said it felt deep regret over the death, adding it would offer all possible support to his family.
The Chief Executive Office also expressed shock and sorrow at the incident.
According to police, a 32-year-old man fell from height at King Tao House in Tseung Kwan O at 4.13pm on Saturday.
Officers did not find a note and believe there is nothing suspicious about the incident.
A government source said Tam resigned for "personal reasons" and was paid in lieu of notice.
The director of the department issued an internal memo expressing deep regret at the "sad death".
"We have reached out to his family to extend our deepest sympathies and will render all possible assistance," the message read.
"Tragic news such as this may affect colleagues in different ways. Please stay healthy."
WHERE TO GET HELP
● 24-hour Samaritans multilingual Suicide Prevention hotline: +852 2896 0000
● 24-hour hotline at Suicide Prevention Services: +852 2382 0000
● 24-hour hotline at Samaritan Befrienders Hong Kong: +852 2389 2222
● Society for the Promotion of Hospice Care: +852 2868 1211