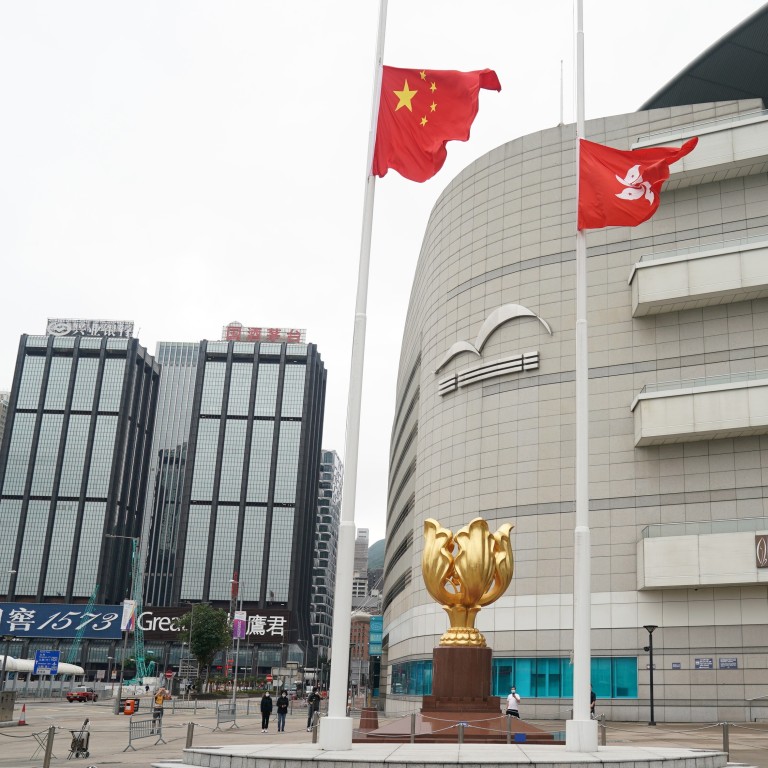 Coronavirus: wrong Nepalese man sent from quarantine to hospital after possible name mix-up
Authorities say language issues might have played a part in the mistaken transfer of father for medical care when it actually was his son who tested positive
But officials insist they have enough resources at the moment to manage ethnic minorities staying at government-run isolation centres
A Nepalese man in a Hong Kong quarantine centre who tested positive for
Covid-19
was denied prompt hospital care after officials instead sent his father for treatment owing to a possible mix-up of their "similar" names, health authorities admitted on Tuesday.
The mistake was revealed by Dr Wong Ka-hing, controller of the Centre for Health Protection, as the city reported 21 more people were infected with the disease, including 12 with a history of recent travel, taking the total to 935.
Wong also revealed that nearly 2 per cent of more than 4,000 patient samples collected by private doctors and sent to labs under the Department of Health in the past month had tested positive. "This is considered to be a high level," Wong said. The figure for people returning from overseas is 1.1 to 1.2 per cent.
Authorities sent letters to private doctors on Monday night urging them to carry out Covid-19 testing for patients, regardless of the severity of symptoms or whether they had recently travelled. "We hope private doctors could step up testing for their patients."
The Nepalese man, 21, was staying at a government quarantine centre with his family when he was confirmed infected, but officials wrongly transferred his father to hospital on Monday night.
Wong said he suspected the mistake was the result of some foreign names "looking similar to us".
"Were the names read wrongly, or were the father or the son heard wrongly?" he said. "This will require investigation."
Authorities did not suspect the mix-up involved errors in handling laboratory samples and had apologised to the family.
When asked whether interpreters would be used when dealing with people who did not speak the local language, Wong said officials could manage but would seek extra support if needed. He noted that education materials in different languages were available for ethnic minorities.
Tuesday marked the fourth consecutive day where the number of newly reported cases was below 30, after hitting as high as 59 last week.
But Dr Chuang Shuk-kwan, head of the centre's communicable disease branch, cautioned against optimism, noting the two week onset window of the disease. A persistent downward trend must be observed before lockdown measures could be lifted.
"For a disease with a longer incubation period of 14 days, we have to observe a longer [trend] time," Chuang said. Delays in diagnosis, testing and reporting of cases must also be considered.
The warning came as Marks & Spencer closed all its stores and its office in Tsim Sha Tsui for deep cleaning after three more staff were infected.
They were part of a group that visited a karaoke bar operated by CEO Neway in Causeway Bay on March 25. Two other Marks & Spencer employees were earlier confirmed infected – a man who had joined the outing and his wife, who did not.
The company said in a Facebook post it was informed by health authorities on Friday its employees had tested positive for the coronavirus. The affected staff worked in stores at Plaza Hollywood in Diamond Hill, Windsor House in Causeway Bay, Shun Tak Centre in Sheung Wan, Wan Chai and the local head office in Tsim Sha Tsui.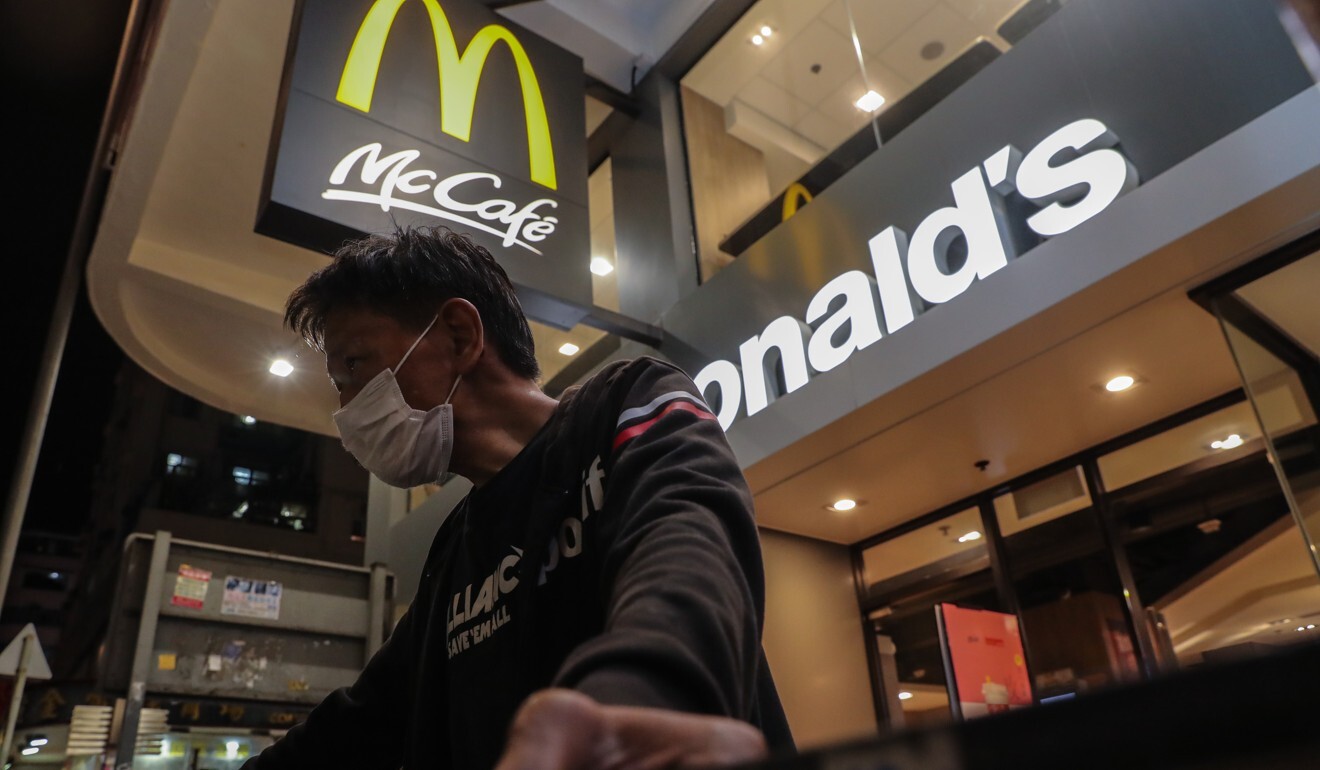 "We will monitor the situation and assess the reopening date of each store," the company said.
Separately, McDonald's Hong Kong will resume its evening dine-in operations at 6pm on Wednesday. It suspended the service for two weeks on March 25 to curb the spread of the virus.
The chain said it would follow the government's social-distancing rules and refuse to serve customers who had a fever or did not wear a mask.
Other new cases included a 38-year-old pregnant woman, living in Temple Street in Yau Ma Tei with her son. She is the third expecting woman infected with Covid-19. Chuang said she might have been sharing facilities with others at her home but communication was limited and an interpreter was needed.
Four others involved family members of infected people tied to outbreaks at nightlife venues, taking the total of the cluster to 97.
A woman, whose son was among a group of seven people earlier infected after visiting a RedMR karaoke lounge in Tsim Sha Tsui, was also confirmed to have contracted the virus.