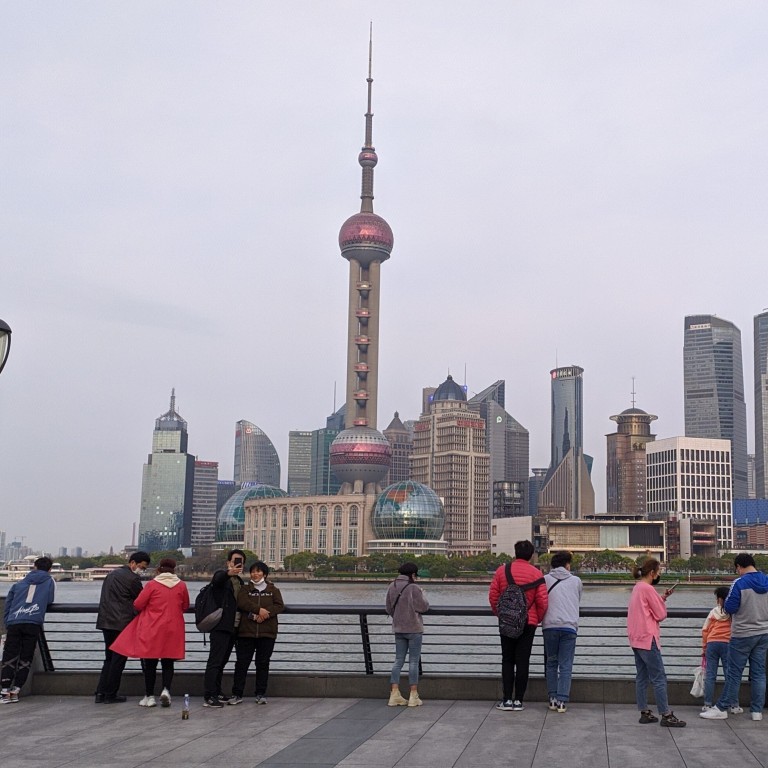 Coronavirus: Hong Kong travel agencies open bookings for mainland tours after two months, amid warnings of second wave of infections
Travel agents are banking on activities resuming across the mainland as cities come out of lockdown and local quarantine restrictions expire on May 7
But medical experts warn the public not to travel in the coming one to two months as there may be a recurrence of infections across the border
Some major travel agencies in Hong Kong have opened bookings for mainland tours in May after a hiatus of nearly two months, as the city recorded a second straight day of single-digit rise in
coronavirus infections
.
The resumption of business, however, raised eyebrows among the Travel Industry Council and some medical experts, who warned of a second
Covid-19
wave in mainland China, even as local quarantine measures were still in place for all arrivals from across the border.
Travel agents in Hong Kong are banking on activities resuming across the mainland as cities come out of lockdown, and local quarantine restrictions expire on May 7. The Hong Kong government has not announced any plans for an extension.
Agencies such as Morning Star, Hong Thai and Sunflower Travel are offering packages for May, the Post has found. Destinations include Hangzhou, Shanghai, Beijing and most of the Guangdong cities.
All customer service staff from these agencies said they were reopened for booking, but added that these trips might be subjected to change if the pandemic worsened, or if the government extended its quarantine measures.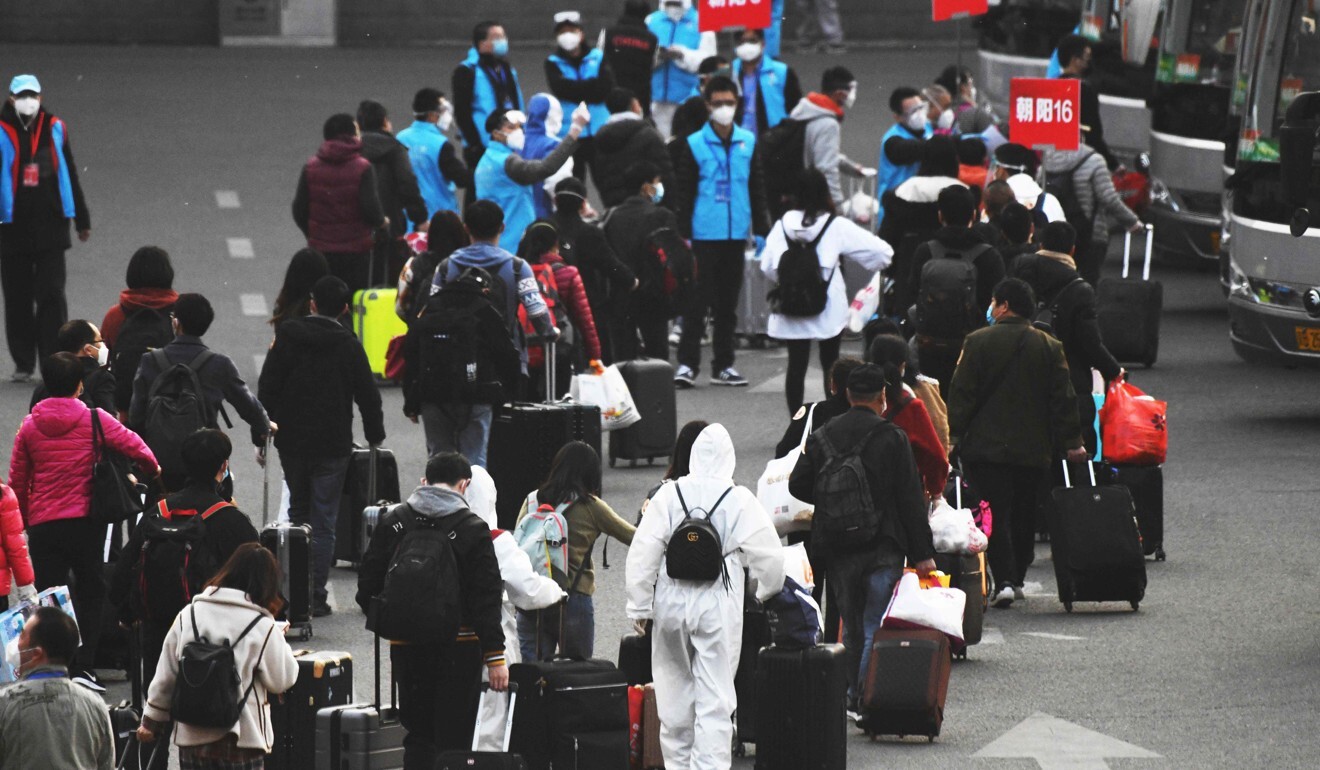 "There are at least five trips heading to the mainland from the third week of May, to Huangshan, Shandong, Shanghai or Hangzhou," a Sunflower Travel phone operator said, adding that the Shanghai trip lasted six days, costing about HK$2,700 (US$348).
"Customers have already paid, and we will be ready to go if some of the quarantine policies are lifted," the man added.
Since February 8, all arrivals from the mainland have been placed under mandatory quarantine in Hong Kong.
"We are resuming bookings in advance, but if the government extends the quarantine and travel alerts, we may cancel the trips later. If not, these trips are already booked by customers and will go ahead accordingly," the staff member said.
Hong Thai Travel Services also opened bookings for trips to many Guangdong cities after May 16, while Morning Star listed trips departing on May 1. Both companies also said their trips were subject to changes.
For other tour agencies such as Wing On, China Travel Service, EGL tours and Worldwide Package, departures would only start in June at the earliest. Some also listed cruise packages.
Worldwide Package announced on social media this Saturday that its mainland tours would resume on May 9, but the company made a U-turn on Sunday, citing a government warning, and adding that all tours would be cancelled till June 19.
Travel Industry Council chairman Jason Wong Chun-tat said he believed most of these tours arranged in May would probably be postponed given the uncertainty over the health crisis, suggesting that agencies put their plans on hold.
"We know many of our practitioners would like to pull in as many businesses as possible with the situation getting better, but it is still too early to resume tours, as the government has not provided latest guidelines on whether such cities on the mainland are safe to visit," he said.
"Consumers should evaluate the risks as well, but these tours in May would be very likely cancelled under the current circumstances."
He added that the council had always asked agencies to follow government recommendations.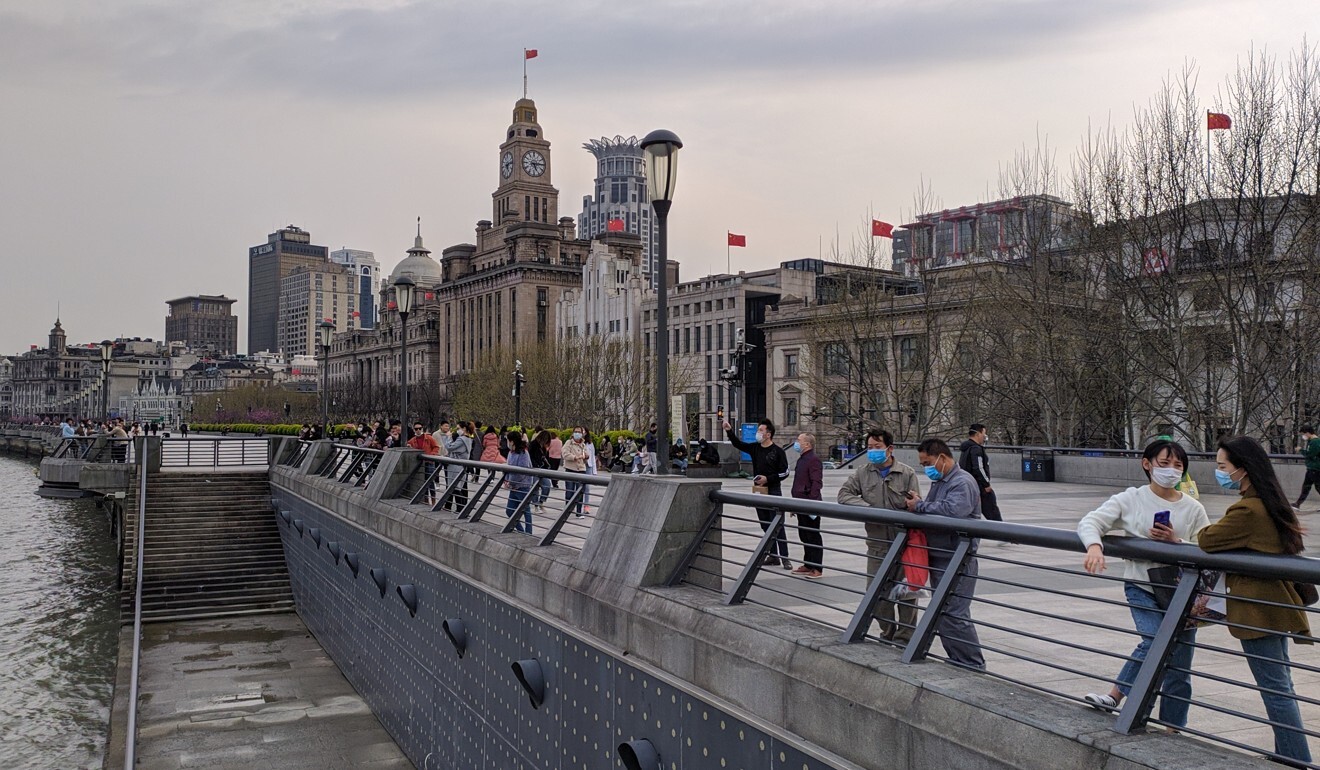 Dr David Hui Shu-cheong, a respiratory medicine expert at Chinese University, warned the public not to travel as there might be a recurrence of infections across the border.
"Some cases on the mainland are without symptoms, and there has also been an influx of imported infections, thus the public has to watch out for a second wave," Hui said. "Only if a city does not have new cases in 28 days, then I will say that it is safe for travel."
Dr Chuang Shuk-kwan, head of the Centre for Health Protection's communicable diseases branch, said on Monday that any form of travel in the coming one to two months was not recommended considering the global pandemic.
Separately, more than 2,700 travellers were affected after two tour agencies – We Fly and GoGoGo Travel – shut down last month, according to the Democratic Party. Most of them had bought air tickets from the agencies, with losses among them totalling more than HK$18 million.
The party said it reached out to 20 credit card companies, and 15 agreed to provide refunds, but some of them charged administration fees and could only return the money within a set period of time.
This article appeared in the South China Morning Post print edition as: Travel agencies schedule mainland tours