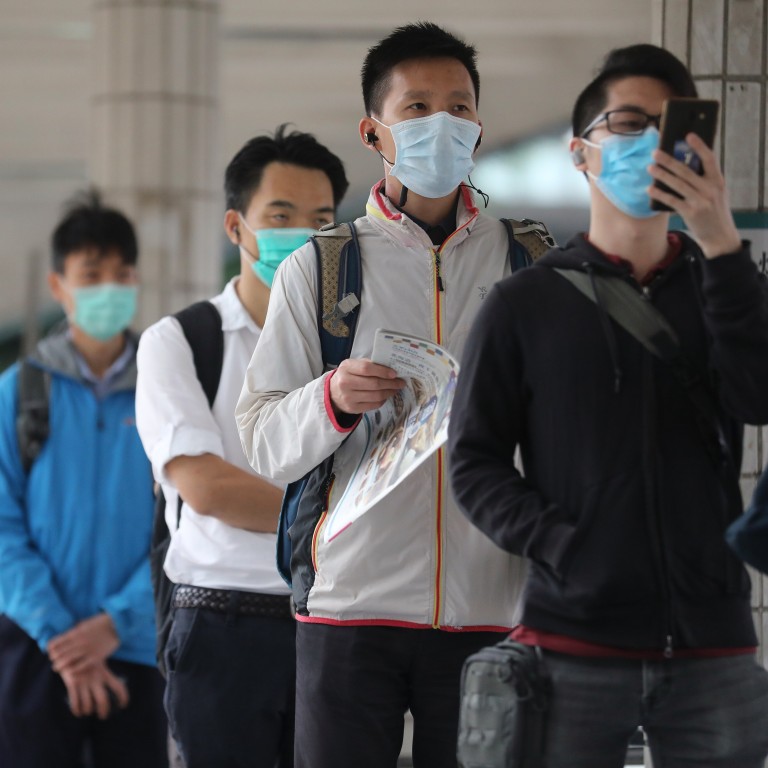 Coronavirus: Hong Kong welfare minister warns against employer cheating as details of HK$80 billion subsidy plan unveiled
The first tranche of funds will cover wages for the months of June, July and August, welfare minister explains
Those who sack employees then replace them with family and friends to collect additional benefits would face criminal liabilities
Hong Kong employers who fail to fully transfer wage subsidies obtained under the city's new HK$80 billion (US$10.25 billion) coronavirus relief scheme to their employees face cash penalties or even criminal liability, officials have warned.
The note of caution came as the city's welfare minister unveiled more details of how the employment support scheme (ESS) for more than 1.5 million private sector employees would work.
Speaking to the press on Tuesday evening, Secretary for Labour and Welfare Law Chi-kwong said the government would distribute the first tranche of ESS funds by June – releasing the subsidies for June, July and August in one go – while details of the second tranche, covering September to November, would be announced later. Applications for the subsidy will be open in May.
"To make the scheme easier to implement, we basically have just two rules for employers," he said. "The number of employees on payroll in June to August cannot be smaller than the number of employees in March [including those on unpaid leave], and the money received by employers must all go to the employees."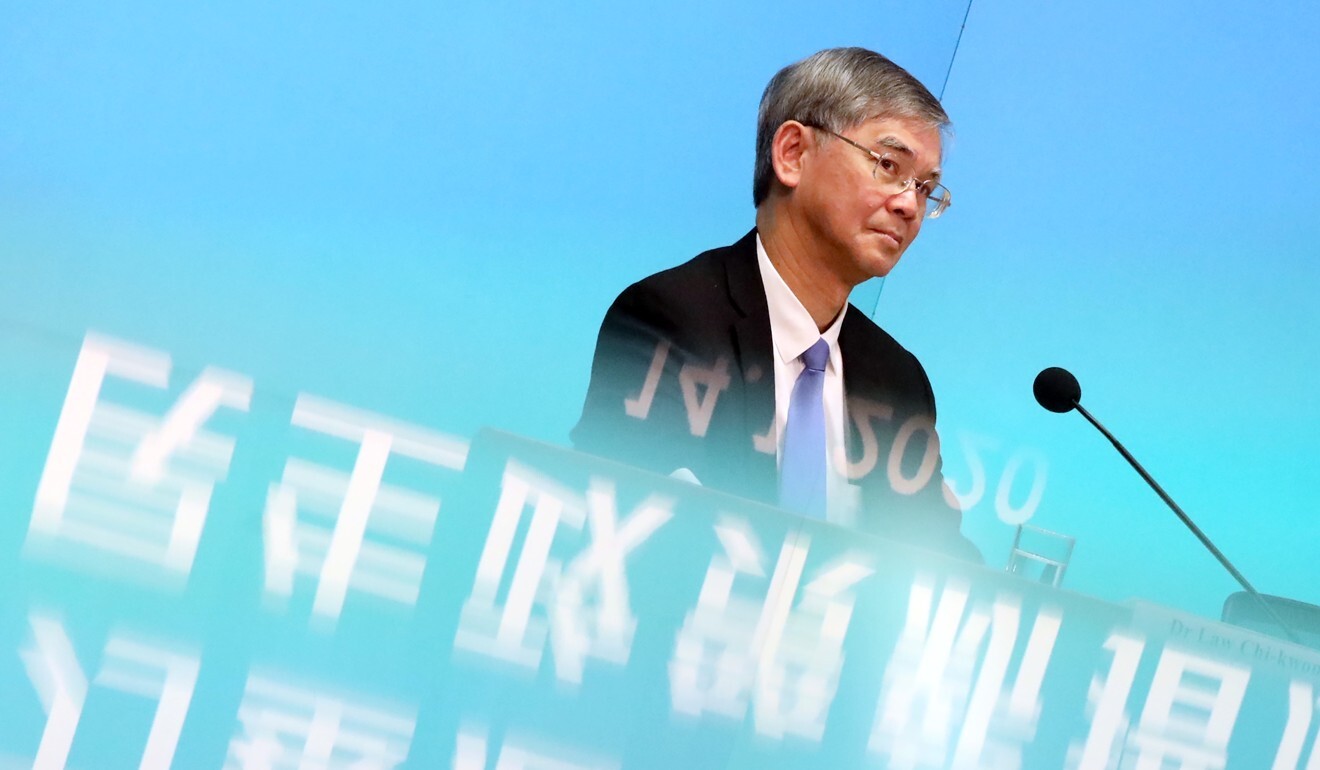 Under the scheme, the government would, via employers, pay 50 per cent of salaries for half a year, with each worker's monthly subsidy capped at HK$9,000.
It was one of the highlights of the government's biggest coronavirus financial relief package so far, a HK$137.5 billion (US$18 billion) lifeline aimed at safeguarding businesses and employment in the tough months ahead.
After some critics worried that employers might adjust their staff' wages to benefit from higher subsidies, the government decided employers could only apply for subsidies based on wages recorded in January, February or March.
Law said that a company with 100 employees in March, for example, even one with 20 staff on unpaid leave at the time, would still be eligible for the full subsidy – provided they still had a headcount of 100 in June.
"Companies applying for the scheme have to confirm details, including the number of employees they have and salaries they pay. If they fail to comply, we will ask them to return the money, plus an additional cash penalty depending on the scale," he said, adding that these would be seen as relatively minor breaches of the scheme.
But if companies were to deceive the government by sacking staff and replacing them with friends and relatives so they could still apply, Law said it would be treated as fraud, with all the normal criminal liabilities.
Law said given limited time and manpower, the government could only check the accuracy of company filings after the first round of distribution, conceding the possibility some companies might try to sack staff with higher salaries and replace them with lower-paid newcomers.
"But you can imagine these companies might not last long [if]they fire their experienced staff," he said. "And if the subsidies are not used for salaries, employees could report that to the government."
While Singapore, a frequent comparison point for the city, was able to begin distributing subsidies as early as April, Law said Hong Kong's lack of a centralised retirement system meant not all employee details were immediately at the government's fingertips.
"We do not have a system that allows us to pay right away to employers or employees, and we have to create a scheme based on the MPF [Mandatory Provident Fund] that can help us cover as many as employees as possible in the city," he said. "Of course, some of the sectors are still missing out, and the government will try to provide assistance through sector-specific schemes."
The ESS is estimated to cover 260,000 employers employing 1.5 million employees, whereas 215,000 self-employed persons will be able to apply for a one-off lump sum of HK$7,500 – provided they are part of the city's MPF scheme.
Speaking before Law, Chief Executive Carrie Lam Cheng Yuet-ngor said the government had created a booklet to explain the relief package, which she said was expected to receive finance committee approval on Friday.
"A lot of employers and employees are waiting for this assistance. I earnestly hope lawmakers can approve this soon," she said.
This article appeared in the South China Morning Post print edition as: MINISTER WARNS AGAINST RELIEF SCHEME CHEATING