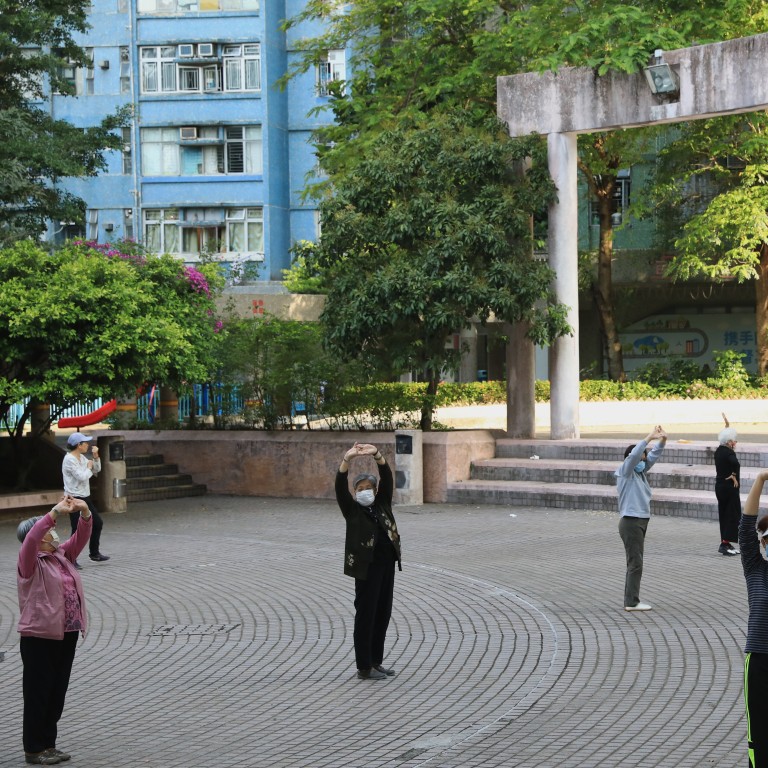 No need for lockdown: pandemic restrictions plus resident response helped Hong Kong keep Covid-19 at bay, says HKU study
Downward trend of cases a good sign, but experts say social distancing must continue
Public behaviour changed too, with more wearing masks, avoiding crowded places
Hong Kong's mix of pandemic restrictions were sufficient to help slow the spread of Covid-19 without resorting to a lockdown of the city, a study by the University of Hong Kong (HKU) has found.
If the recent downward trend of
coronavirus
infections carried on, other experts said, Hong Kong may consider easing some restrictions, but they cautioned that social distancing had to continue, with one saying certain measures could last at least until the middle of next year.
Hong Kong has seen 1,023 confirmed Covid-19 cases and four deaths since the first infection was reported on January 23. There were only between one and five new cases daily over the past seven consecutive days. Worldwide, there have been more than 2.2 million confirmed infections and over 150,000 deaths.
The HKU researchers found that social distancing and other measures, coupled with the correct response of residents who heeded advice to wear masks and avoid crowded places, helped keep the virus at bay. The findings of their study were published in The Lancet Public Health journal.
"Hong Kong has demonstrated that Covid-19 transmission can be effectively contained without resorting to the highly disruptive complete lockdown adopted by mainland China, the United States, and Western European countries," said lead researcher Benjamin Cowling, a professor of epidemiology and biostatistics at HKU's school of public health.
"Other governments can learn from the success of Hong Kong. If these measures and population responses can be sustained, while avoiding fatigue among the general population, they could substantially lessen the impact of a local Covid-19 epidemic."
To curb the spread of the coronavirus, Hong Kong implemented border restrictions, suspended schools and encouraged employers to let their staff work from home, with the civil service leading the way. Sports and leisure venues were closed and restaurants told to limit customers to half their seating capacity.
Unlike in Wuhan, where Covid-19 originated, as well other countries badly affected by the virus, people in Hong Kong were not ordered to remain at home at all times.
The HKU study found that over eight weeks from February, as the restrictions were put in place gradually, the reproduction number – those who contract the virus from an infected person – remained at around one, suggesting no worsening of the situation.
Tracking the complete spread of Covid-19 has proven difficult because infected people with no symptoms are able to spread the disease.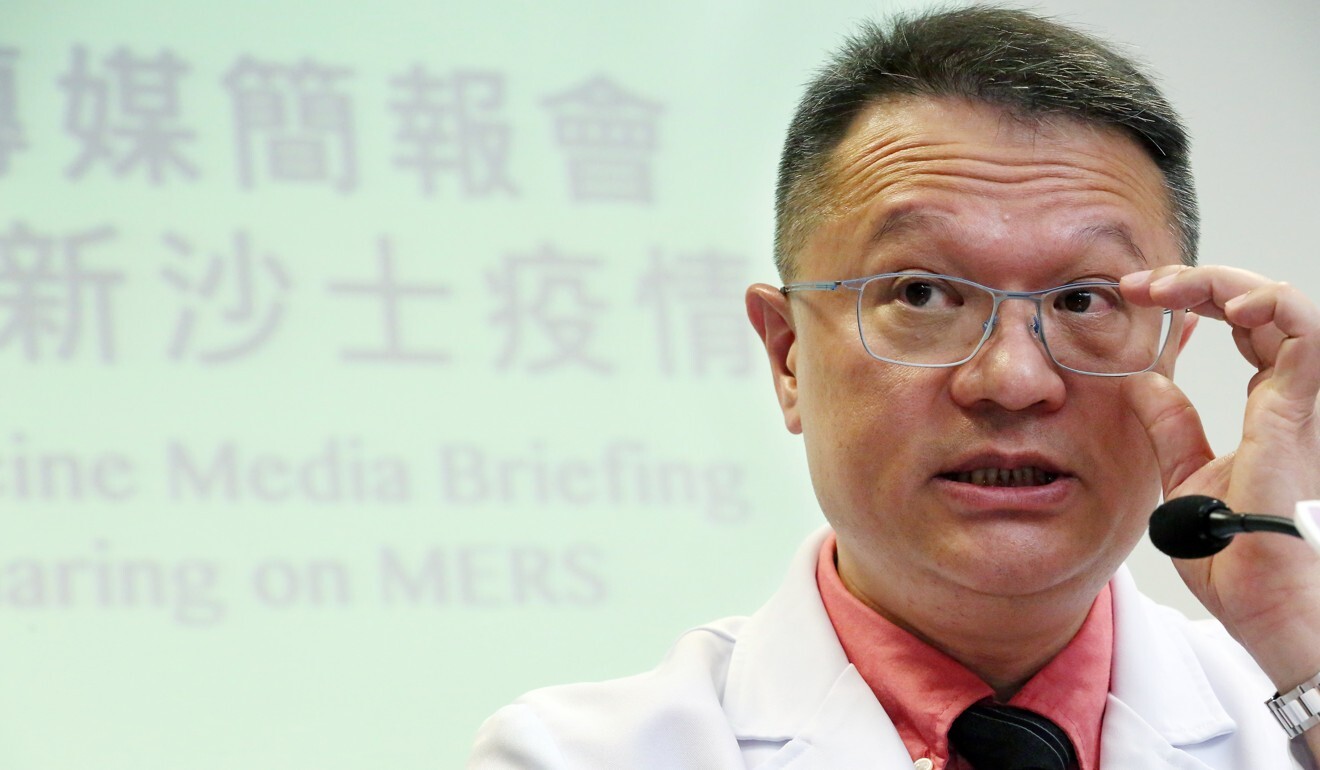 Given that challenge, the HKU team looked at data on influenza, which was assumed to have a similar mode and efficiency of spreading as Covid-19. They found a 44 per cent drop in the influenza transmission rate from January to February this year, an indication that the pandemic measures did make a difference.
Phone surveys by the team also revealed a change in public behaviour. For example, 99 per cent of those interviewed in March reported wearing masks, an increase from 75 per cent in the first survey done in January.
The proportion of people who said they avoided crowded places also went up, from 61 per cent to 85 per cent.
HKU assistant professor Dr Wu Peng, a co-author of the study, said the 2003 experience of the severe acute respiratory syndrome (Sars) outbreak helped prepare Hongkongers to combat the Covid-19 epidemic.
"Improved testing and hospital capacity to handle novel respiratory pathogens, and a population acutely aware of the need to improve personal hygiene and maintain physical distancing, put them in good stead," Wu said.
While Hong Kong had shown signs of improvement in keeping down the spread of Covid-19 over the past week, other experts said the social-distancing measures had to stay for a while.
Professor David Hui Shu-cheong, a respiratory medicine expert from Chinese University, said some measures, such as maintaining a certain distance between tables in restaurants and wearing masks on public transport and in crowded places, needed to be in place until the middle of next year, the earliest when vaccines were expected to be available.
"Without a vaccine, there will still be risks of seeing community cases," he said.
A Harvard University study published in the United States last week said social distancing measures might have to be extended until 2022 to contain the pandemic, and a re-emergence of the virus was possible over the next four years.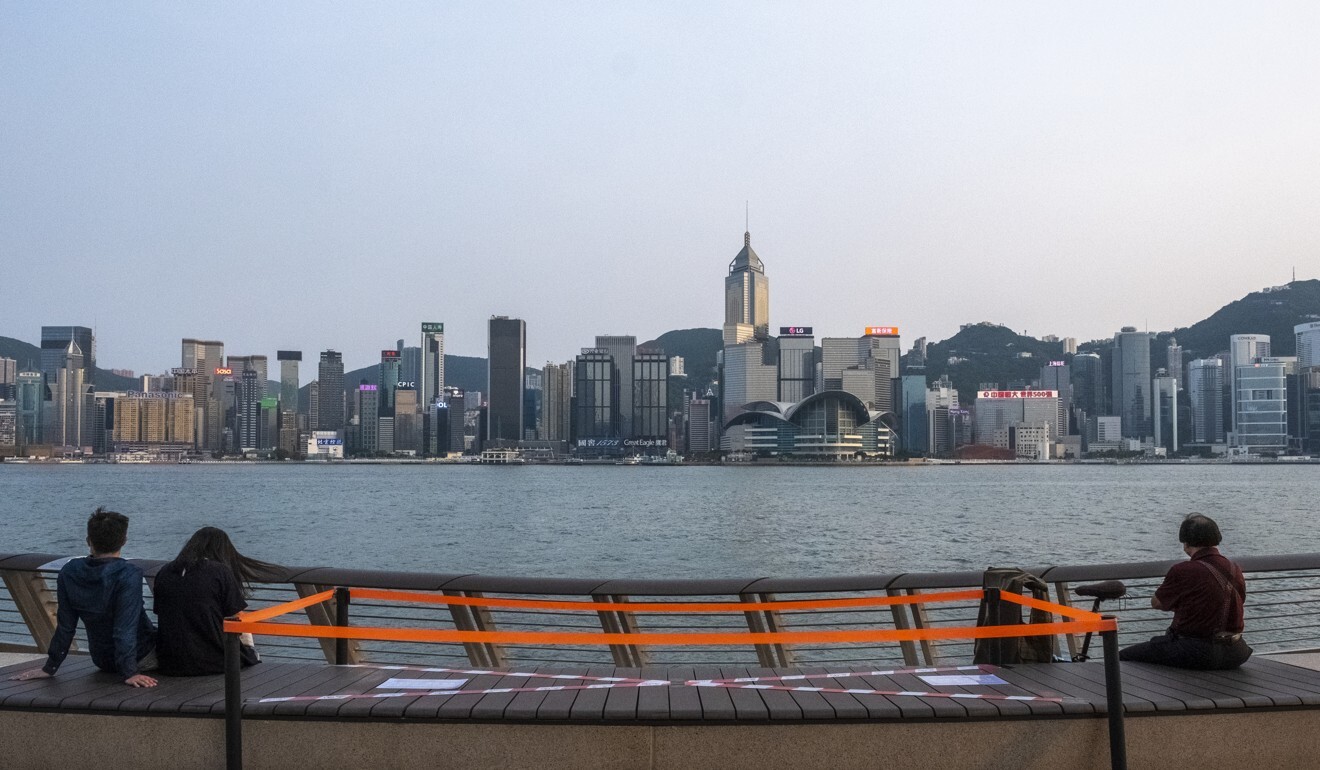 Hui said Hong Kong could begin to ease its restrictions gradually once the city had no locally transmitted cases for two incubation periods, meaning 28 days.
"Outdoor recreational facilities, such as playgrounds and soccer fields, could be opened first as their risks are relatively lower," he said. But places such as bars and karaoke lounges, where crowds were likely to gather indoors, should be opened later.
Dr Leung Chi-chiu, chairman of the Medical Association's advisory committee on communicable diseases, said Hong Kong needed about a week more before it could assess whether it could begin to ease the restrictions.
But he too cautioned that the city would have to remain vigilant, and guard against possible infection from overseas, as the situation was not yet under control in a number of countries.