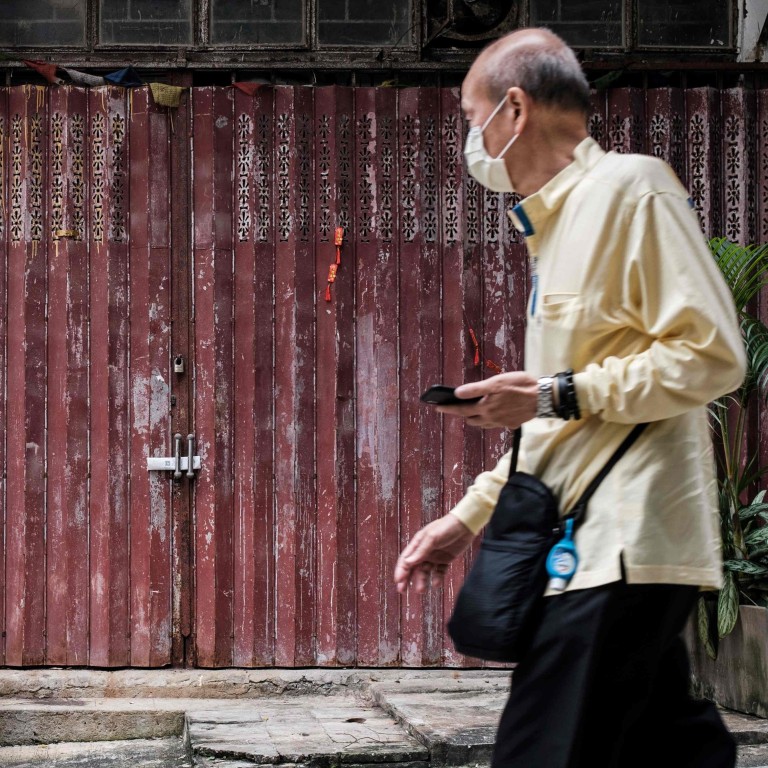 Coronavirus: suicide experts warn of pandemic's impact on mental health, with Hong Kong's jobless, poor and elderly most at risk
Economic, social effects of Covid-19 'could lead to more suicides than during Sars'
Losing a job, severe money problems among top suicide risk factors, expert group says
A leading Hong Kong mental health expert has warned that the city might be on the brink of a surge in suicides brought on by the
Covid-19 pandemic
.
Professor Paul Yip Siu-fai, director of the University of Hong Kong's Centre for Suicide Research and Prevention, is part of an international group of mental health experts who have sounded the alert on the pandemic's potential psychological impact worldwide.
Among those most at risk are workers who have lost their jobs, those facing severe financial hardship and elderly people who feel cooped up at home because of restrictions on movement during the crisis.
Yip said prolonged restrictions and social-distancing measures to slow the spread of the coronavirus could have an effect on some people's well-being.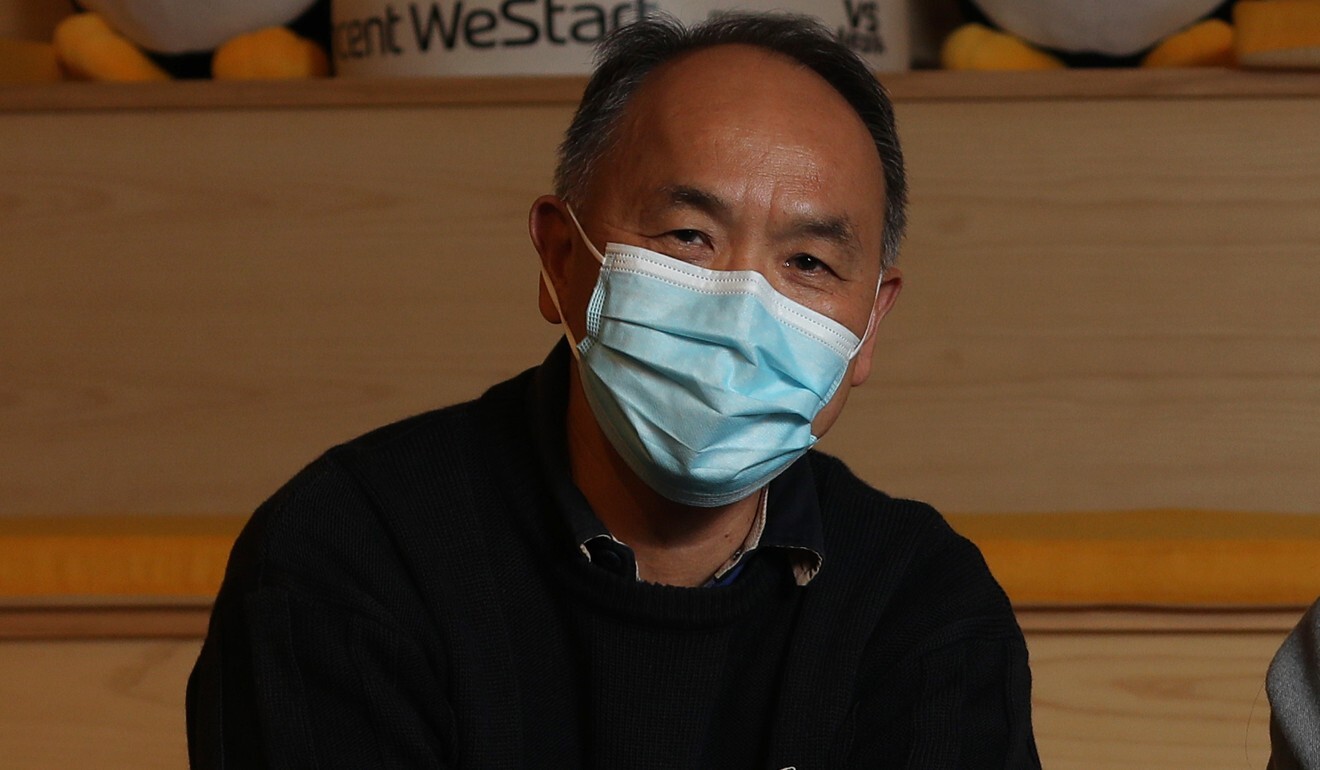 If urgent action was not taken to reach out to the vulnerable, he warned, Hong Kong could see a higher rate of suicide than during the 2003 outbreak of severe acute respiratory syndrome (Sars), which also battered the economy.
He is part of the recently formed International Covid-19 Suicide Prevention Research Collaboration, comprising 42 academics worldwide, who urged a comprehensive prevention strategy to deal with the psychological effects that might outlast the pandemic itself.
In an article published on April 21 in the medical journal Lancet Psychiatry, the group noted that loss of employment and financial stress were well-known risk factors for suicide.
They urged governments to provide financial safety nets to those who needed support, including food, housing and unemployment assistance.
They said the suspension of public services, including mental health services, might make matters worse as countries implemented varying degrees of restrictions and lockdowns.
Worldwide, there have been more than 2.8 million confirmed cases of Covid-19 and 200,000 deaths. Hong Kong has seen 1,037 confirmed cases and four deaths as of Sunday. The city's health authorities urged residents not to lower their guard as the city recorded no new Covid-19 cases for the third time in a week on Sunday.
"The scale and magnitude of the isolation measures this time are much stronger than those during the Sars epidemic," Yip said. "Covid-19 also came hot on the heels of the social unrest last year, further adding to Hongkongers' mental woes."
He warned against disregarding the community's mental well-being during the pandemic, as social-distancing measures and other restrictions could induce loneliness, fear and panic, especially among the vulnerable and elderly.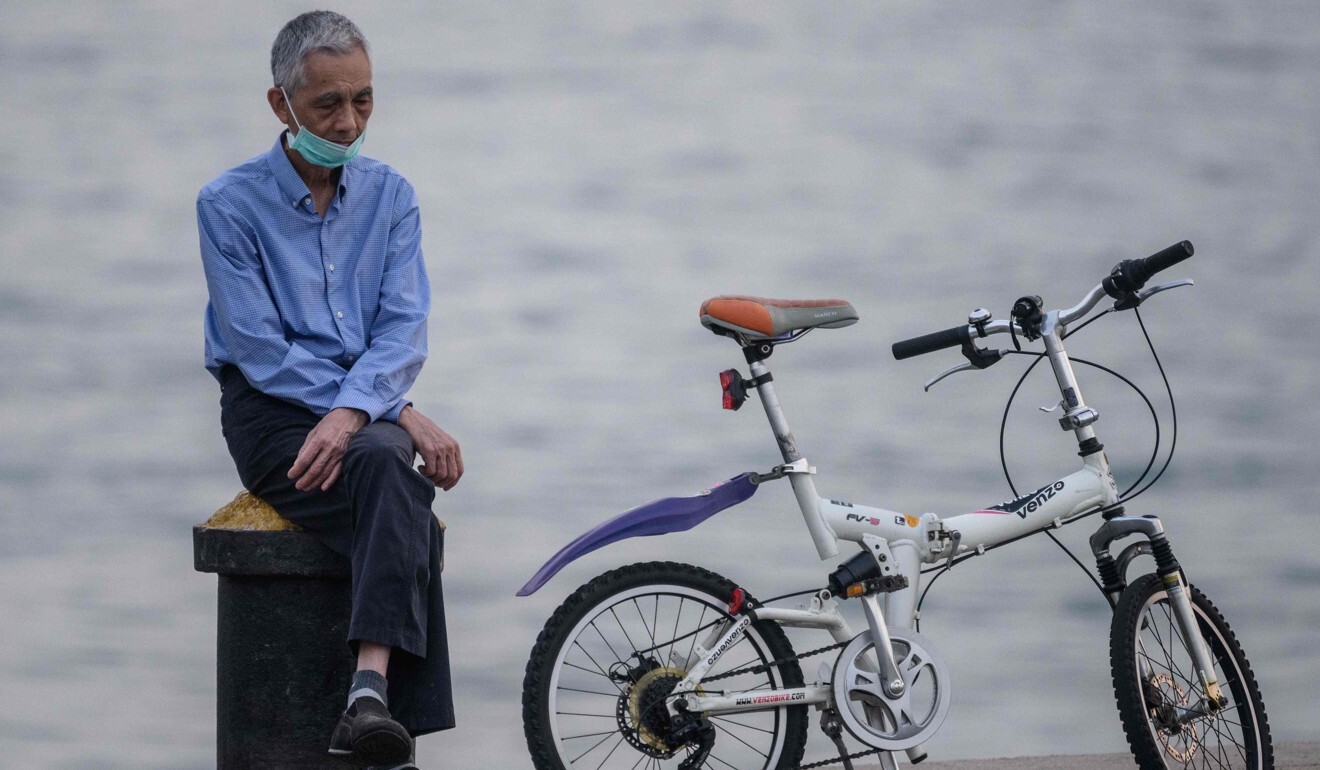 Suicides reached a record high of 18.6 per 100,000 people with 1,264 deaths in 2003, the year Sars hit Hong Kong. There were 60 more elderly suicides that year than in the previous one, reflecting how the mental well-being of older people was severely affected by quarantine measures.
The outbreak infected 1,755 people in Hong Kong and killed 299. The devastated economy saw the unemployment rate hitting a high of 8.5 per cent in June 2003.
The psychological impact of the Covid-19 pandemic might not yet be evident, Yip said, because the economic and social effects such as rising unemployment had yet to emerge fully.
There have been other signs of trouble on Hong Kong's mental health front.
A recent survey commissioned by social enterprise Silveriders and conducted by Chinese University found that 67.5 per cent of 807 respondents admitted they had difficulty sleeping over the past six months.
Last month, the Society for Community Organisation said a survey had shown that more than 70 per cent of 582 students from low-income families had no computers or had computers that were too old to be used for online learning from home.
Yip said the closure of public facilities, such as museums, parks, sports grounds and concert halls, also had a disproportionate impact on the city's poor and underprivileged.
"Many people in Hong Kong live in small homes, and the stay-home advice as well as the suspension of public services have entrenched inequality in the city," he said.
Aside from strengthening social-security programmes to avoid mass unemployment and support those in need, Hong Kong could use more online services to help people stay connected with one another and with the community, Yip said.
The Leisure and Cultural Services Department launched a website earlier this month featuring virtual tours of museum exhibits and performances by local music groups, among others.
Art critic Charles Seymour said while these online offerings could not replace real-life attendance at cultural events, they were a step forward in the midst of the pandemic.
He felt more could be done to promote these new sources of entertainment, to give people something to do at home. "The various online platforms are a great resource for anyone," Seymour said. "Those who can't afford tickets, or who cannot go to museums because of health or other reasons, can have a taste of what's on offer."
If you are having suicidal thoughts, or you know someone who is, help is available. For Hong Kong, dial +852 2896 0000 for The Samaritans or +852 2382 0000 for Suicide Prevention Services. In the US, call The National Suicide Prevention Lifeline on +1 800 273 8255.
This article appeared in the South China Morning Post print edition as: Warning of pandemic's psycho logical impact