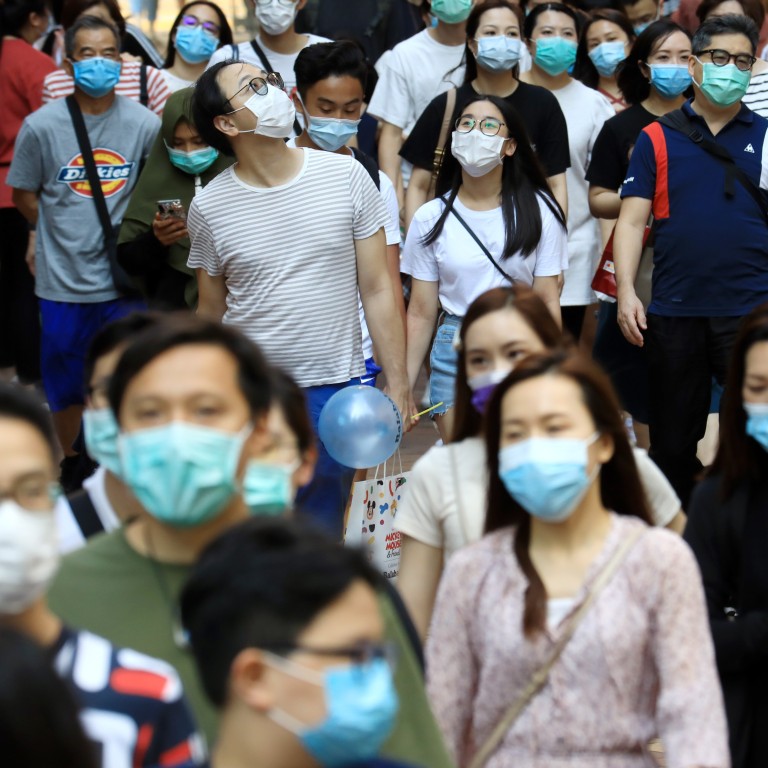 Coronavirus: every Hong Kong resident to get a reusable mask as city turns corner in pandemic fight to start gradual easing of Covid-19 curbs
Plan to mask city's 7.5 million population for free set for roll-out next week with preparations 'at final stage'
On another day of zero new infections, health adviser suggests reviewing public-gathering ban of more than four people, says border controls should be lifted last
Every Hong Kong resident will get a washable mask from the government that can be reused many times, as the city turns a corner in its fight against the
coronavirus pandemic
and starts gradually opening up and easing some social-distancing measures.
While health authorities reported
another day with zero new Covid-19 infections
, the Innovation and Technology Bureau on Sunday said preparations were in the final stage for the citywide distribution of the masks to a population of 7.5 million.
The scheme, to be rolled out within days, was first revealed by prominent microbiologist Professor Yuen Kwok-yung, who said they could be washed up to 60 times for reuse and delivered to residents as early as next week.
A bureau spokesman said the masks had been developed and produced locally using the government's anti-epidemic fund.
"The goal is that every member of the public can have a durable and reusable face mask," the spokesman said. "Preparation work has entered the final stage."
A government source said all residents with a Hong Kong ID card and a local address were eligible for the scheme, and there would be more than enough reusable masks "for each Hongkonger". "All the masks are newly manufactured. Production started in March," the source added.
The Post was told that people could register online and have the masks mailed to their homes. "The government doesn't want mass gatherings to collect the items," another source said.
In a television interview, Yuen said: "I think it is a benevolent policy, because it is difficult to buy masks for many people."
The giveaway plan emerged as Hong Kong had no
new Covid-19 infections on Sunday
, the second day in a row, after the previous five-day streak was broken last Friday. The city's run of zero new local infections now stands at 14 days, with the total at 1,039, including four deaths.
But health officials have said the pandemic could only be considered under control if no new cases were reported for at least one or two incubation periods, meaning a fortnight to a month.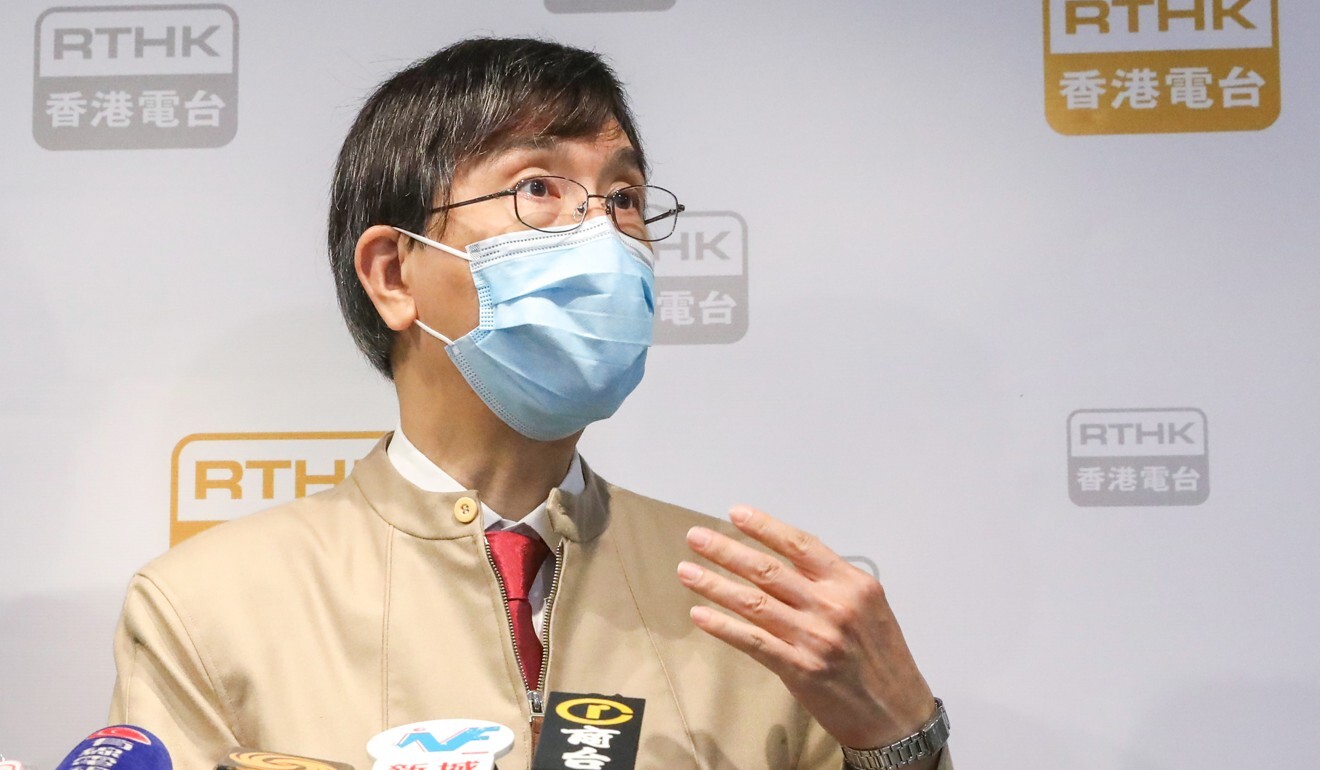 Yuen said the masks could be distributed next week and would come with replaceable filters. He said the city had battled the pandemic to a "truce", but warned against complacency.
"We can be said to have won the first battle," he said. "But we cannot be prideful during this period. We must make all preparations for a possible second wave in the winter." 
Yuen, who advises the city's leader on Covid-19, also urged people not to bank on the availability of a vaccine, cautioning that the side effects remained unknown at this stage.
"I urge people not to have too much hope in a vaccine, because there has not been large-scale vaccination of humans for the coronavirus," he said. "If you're asking whether I would take a vaccine now, I wouldn't. I'll rely on masks."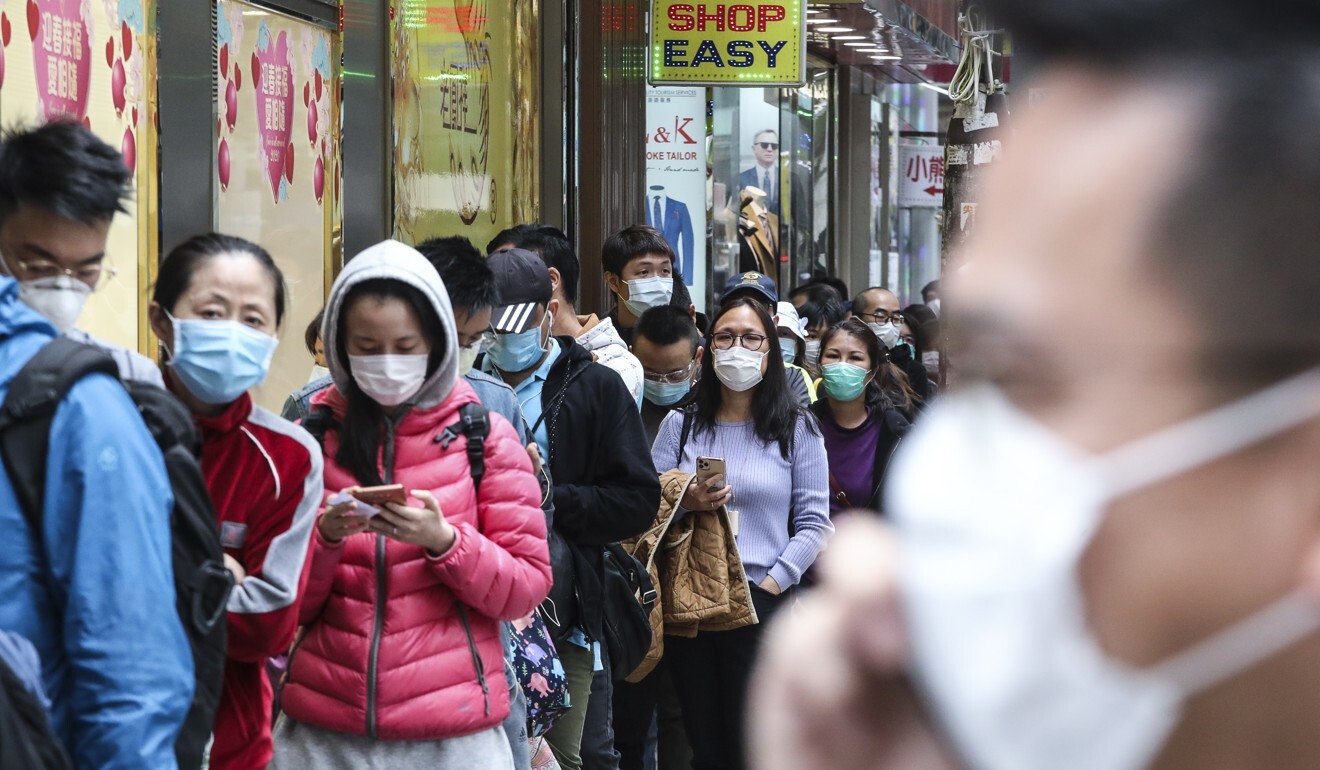 "You can see that restaurants and malls are crowded, even the country parks," he said.
But he added that border control policies to reduce the number of travellers should be the last to be lifted.
Civic Party lawmaker Kwok Ka-ki, an opposition figure and urologist, said reusable masks might not be appropriate for those working in a closed environment or facing frequent contact with people.
Surgical masks for one-time use were more suitable for such workers, said.
Lawmaker Felix Chung Kwok-pan, leader of the pro-business Liberal Party, welcomed the scheme but was concerned with the availability of the changeable filters. "What happens after the filter is spent? Will people have to queue up for more?"
Pro-establishment Federation of Trade Unions legislator Alice Mak Mei-kuen said it was "better than nothing".
Help us understand what you are interested in so that we can improve SCMP and provide a better experience for you. We would like to invite you to take this five-minute survey on how you engage with SCMP and the news.
This article appeared in the South China Morning Post print edition as: free reusable mask for all