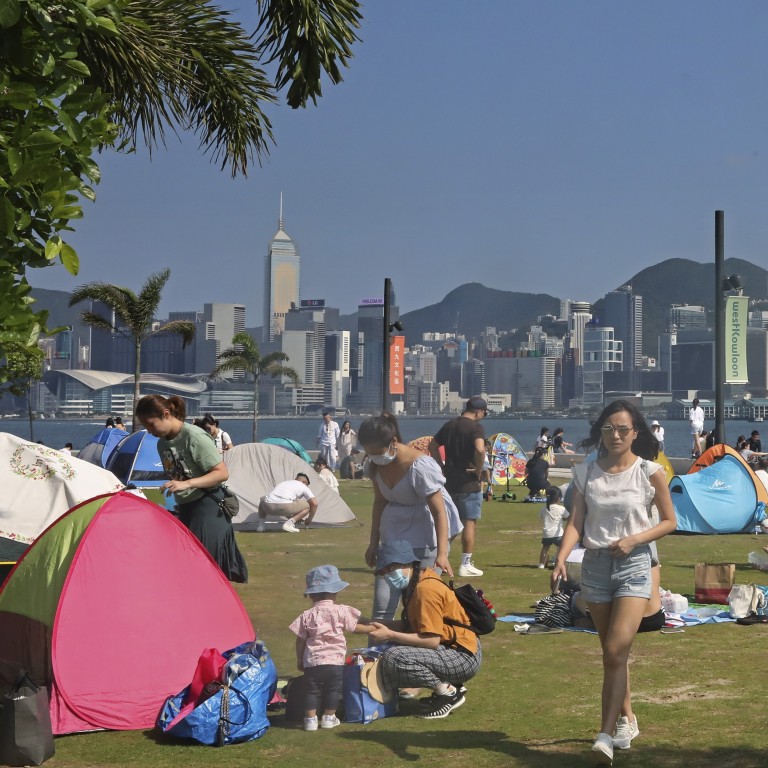 Coronavirus: Hong Kong records no new cases on Sunday, marking 14 straight days without any local infection
The city has recorded 14 new Covid-19 infections over the last two weeks, all imported cases
Health authorities said the epidemic could only be considered under control if no new cases were reported for at least one or two incubation periods
Hong Kong recorded zero
coronavirus
infections on Sunday, the second consecutive day without any new cases and the 14th in a row free from reports of local transmission, the health authorities said.
An earlier five-day streak of no infections
ended on Friday
with two cases from a group of returnees from Pakistan. The current tally of confirmed infections stands at 1,039, with four deaths.
"Given that the situation of Covid-19 infection remains severe and that there is a continuous increase in the number of cases reported around the world, members of the public are strongly urged to avoid all non-essential travel outside Hong Kong," the Centre for Health Protection said on Sunday.
It called on the public to maintain appropriate physical distancing as far as possible, adding they should go out less and avoid social activities such as meal gatherings.
Over the last two weeks, the city has recorded 14 new Covid-19 infections, all imports. The last time Hong Kong confirmed local transmission was on April 19.
Two infections have been confirmed among the roughly 500 city residents who returned from Pakistan on Wednesday and Thursday.
But health officials have said the deadly outbreak could only be considered under control if no new cases were reported for at least one or two incubation periods, meaning a fortnight to a month.
Help us understand what you are interested in so that we can improve SCMP and provide a better experience for you. We would like to invite you to take this five-minute survey on how you engage with SCMP and the news.