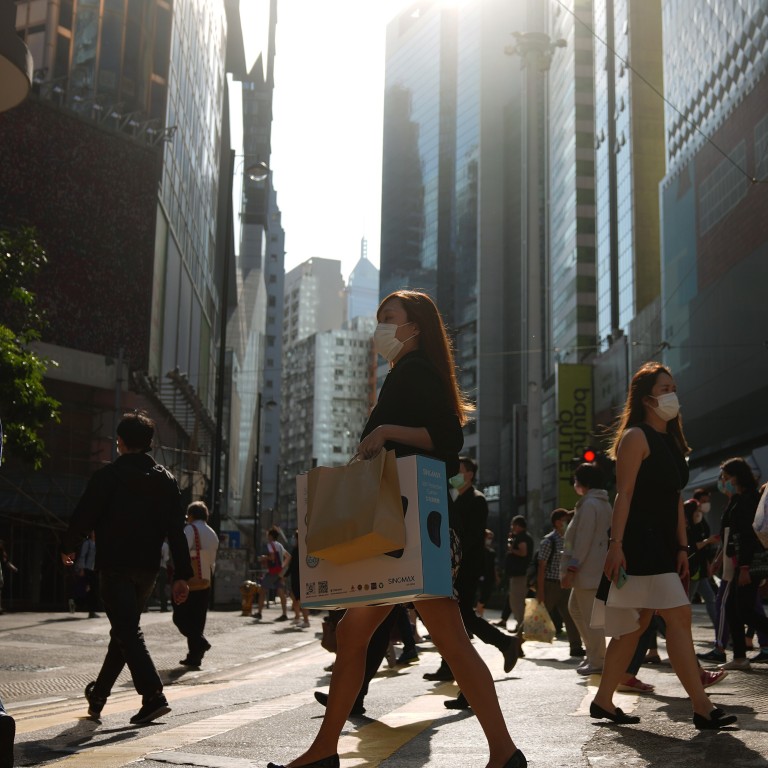 Coronavirus: Hongkonger without travel history confirmed as infected
The woman says she has not knowingly been in contact with any Covid-19 patients, nor been abroad
Case pushes Hong Kong's total to 1,048, with four related deaths
A 66-year-old woman with no recent history of travel was confirmed to have the coronavirus on Tuesday, ending Hong Kong's 23-day streak without a new locally transmitted infection.
The woman's case, which is yet to be officially categorised by source of infection, takes the city's total to 1,048, with four related deaths.
A government source revealed four of her relatives had symptoms and were isolated in hospital.
The woman, who is said to be a housewife, is likely to be sent soon to Princess Margaret Hospital in Kwai Chung.
Sources said the woman, who reports no contact with Covid-19 patients and has not been overseas, was given the diagnosis after her deep-throat saliva sample was collected from Mrs Wu York Yu General Outpatient Clinic in Kwai Chung.
The Centre for Health Protection had earlier on Tuesday reported that the city had no new cases.
The most recent confirmed cases – three of them, all imported – came on Sunday, while a locally transmitted infection was last reported on April 19.
As of Monday, the city was six days away from the milestone of 28 days free of new local cases, a period equivalent to two incubation cycles for the coronavirus.
Professor David Hui Shu-cheong, a respiratory medicine expert from the Chinese University of Hong Kong, said the woman could have been infected by an overseas returnee who had completed the 14-day mandatory quarantine.
"Most people would develop symptoms within 14 days [after infection], but there is a small number of people who would fall ill only after those 14 days," said Hui, one of the experts advising the government on the coronavirus pandemic.
The Department of Health needed to investigate further to determine the woman's close contacts, who would then be quarantined, he said.
Hui said as there was currently only one case with an uncertain source of infection – and there was no confirmation of community transmission yet – further observations were needed before deciding whether to step up social-distancing measures again.
The city on Friday eased some of these measures, including reopening bars and pubs and allowing groups of up to eight people in restaurants.
Professor Yuen Kwok-yung, a top infectious disease expert from the University of Hong Kong, said the case also suggested silent transmission was going on in the city.
Compliance in mask wearing and social distancing had worsened over time, he added.
Yuen also said Hong Kong should further increase its testing capacity to 7,500 cases per day, as there had been "inadequate" testing of mild cases.
Help us understand what you are interested in so that we can improve SCMP and provide a better experience for you. We would like to invite you to take this five-minute survey on how you engage with SCMP and the news.