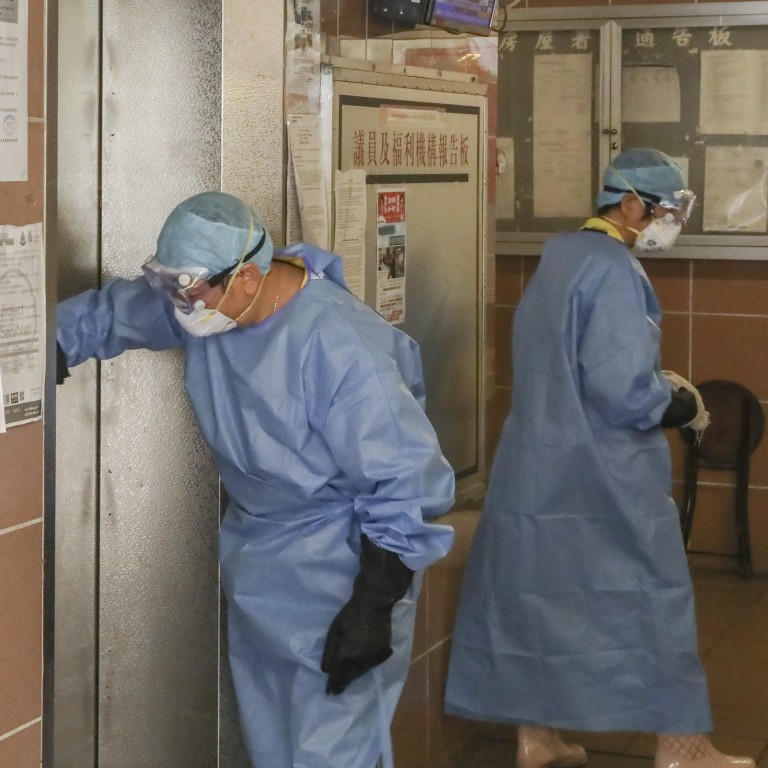 Coronavirus: Hong Kong public housing estate evacuated after cluster of Covid-19 infections found
Officials have moved some residents from Luk Chuen House at Lek Yuen Estate in Sha Tin
Authorities are investigating whether the virus was spread through pipes
Some residents in a Hong Kong public housing block were evacuated on Thursday after a cluster of
Covid-19
infections was found spanning several floors, with authorities investigating whether pipes were spreading the virus.
The move came as six more coronavirus cases were confirmed, five of which involved Hongkongers returning from Bangladesh, while the sixth was a 72-year-old resident of the affected housing block.
The new cases took the city's tally to 1,099, with four related deaths.
Authorities evacuated no more than 100 residents in Luk Chuen House at Lek Yuen Estate in Sha Tin, living in flats numbered 10 and 12, across 14 floors, according to the Centre for Health Protection at the Department of Health.
Those evacuated would spend 14 days at the government-run quarantine camp, said Chuang Shuk-kwan, the head of the centre's communicable disease branch.
Five residents from three flats numbered 12 and a flat numbered 10 were confirmed infected. The decision to evacuate was made after a resident in a third flat numbered 12 was found to have the virus, even though no structural defects in the drainage system had been discovered.
"It's very difficult to explain [the infections] purely by environmental contamination," Chuang said. "That's why, to play it safe, we will evacuate the residents."
Architectural drawings show the toilet bowls in the flats numbered 12 and flats numbered 10 were connected to the same vent pipe, according to Undersecretary for the Environment Tse Chin-wan.
Pressed on why the entire block was not evacuated, Chuang said the decision was based on a risk assessment as other residents had tested negative for the virus.
"If we have to evacuate residents in units facing other directions, that means we will have to evacuate everybody in a block for every future case," she said.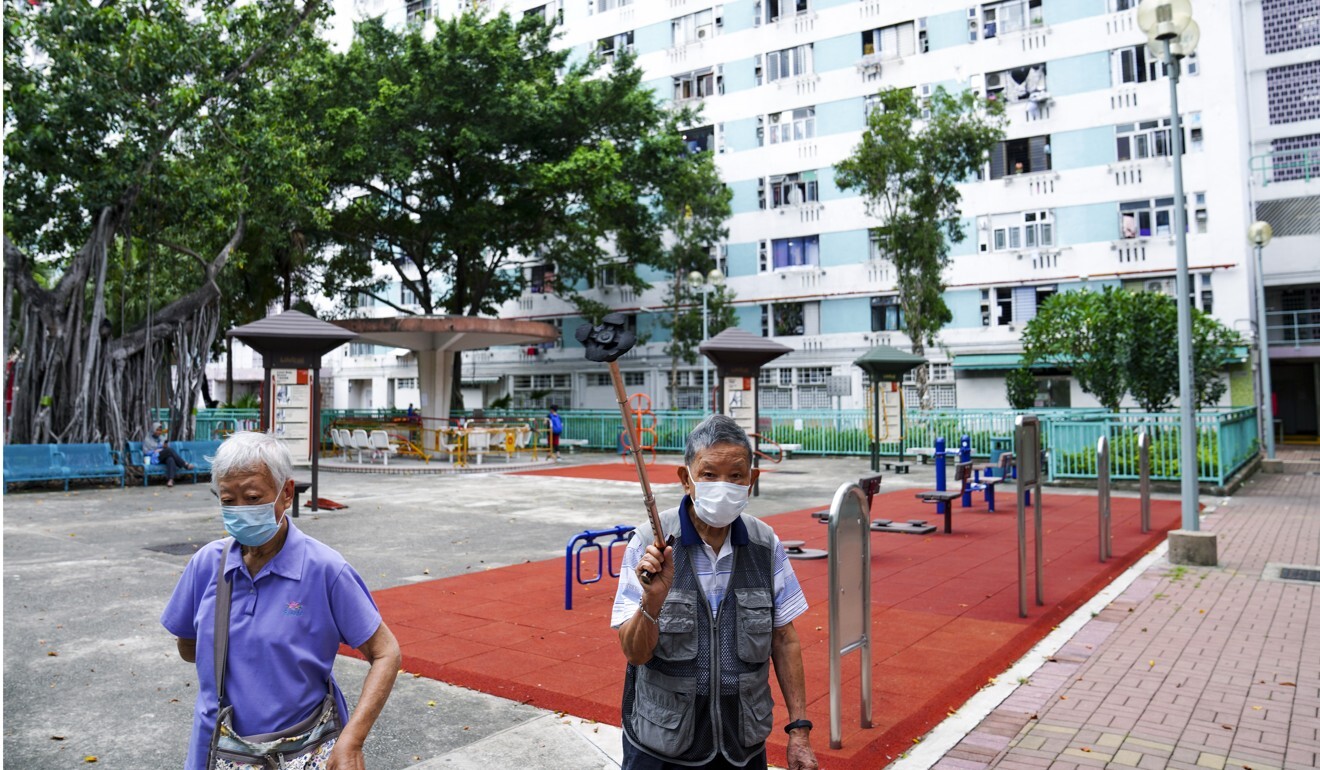 Environment undersecretary Tse said the pipes could not be ruled out as another route of transmission. Authorities will also consider whether the virus possibly spread from flats numbered 12 to flats numbered 10.
The vent pipe, which pulls out air and gas, helps to balance the pressure inside the drainage system, so water and waste can move smoothly every time a toilet is flushed.
In older buildings, it was common for two flats to share the same vertical vent pipe and the same drainage stack, said Vincent Ho Kui-yip, spokesman of the building surveying division at the Hong Kong Institute of Surveyors.
"In older public housing estate design … two flats are divided by a wall and their toilets are placed side by side," Ho said. "Such a drainage arrangement could save some space and reduce the need to install too many pipes."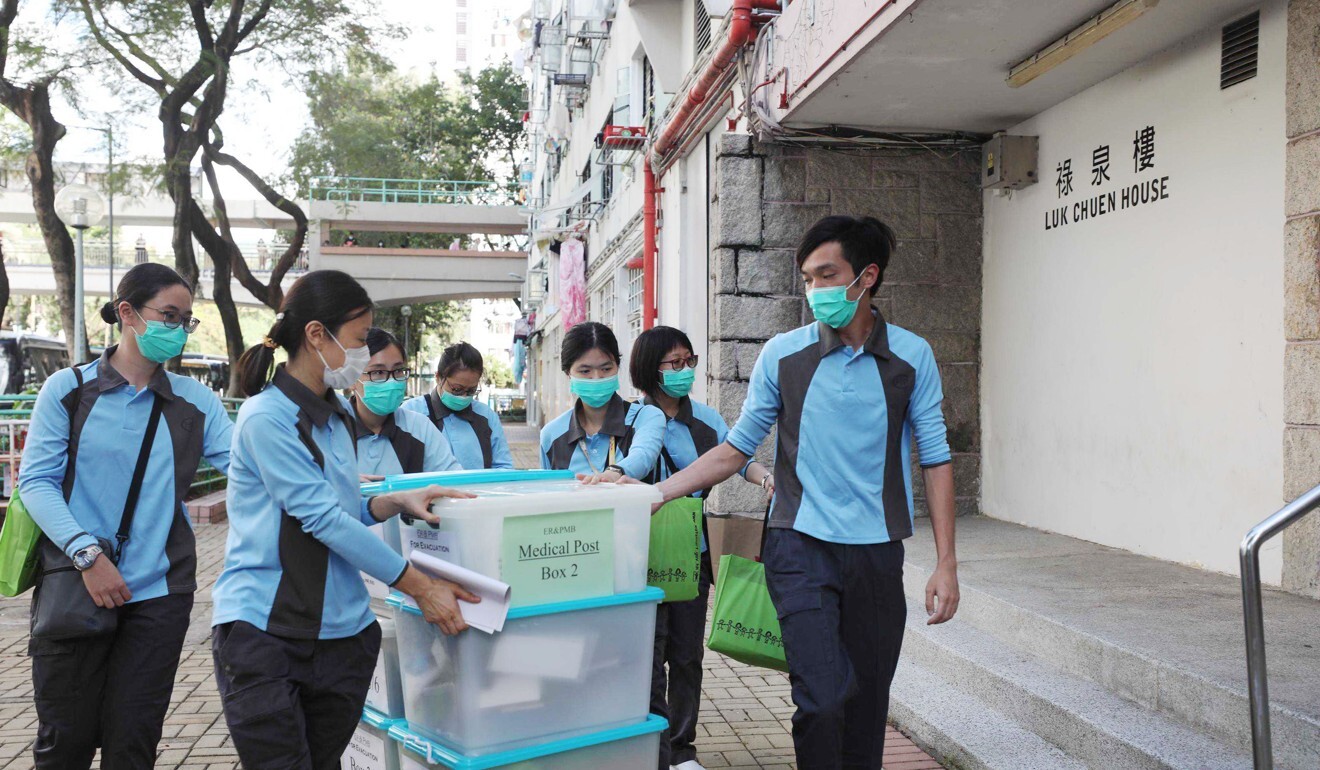 Provided the pipes were not leaking and water was maintained in the U-traps, which prevented sewer gas from entering, the design should be fine, he said.
Professor David Hui Shu-cheong, a respiratory medicine expert at Chinese University, said he did not believe the pipe system spread the virus.
"If there is a problem with sewage, it should start from above and spread downward," he said, adding the government was simply being cautious in evacuating residents and inspecting the pipes.
This would not be the first time pipes have been suspected spreaders of the virus. More than 100 residents were evacuated in February from Hong Mei House in Tsing Yi's Cheung Hong Estate due to fears disconnected toilet pipes were spreading the virus.
The next month, more than 50 people were evacuated from Heng Tai House in Tai Po's Fu Heng Estate over worries contaminated aerosolised faecal particles had travelled by wind to other floors through the opening of a rooftop vent pipe.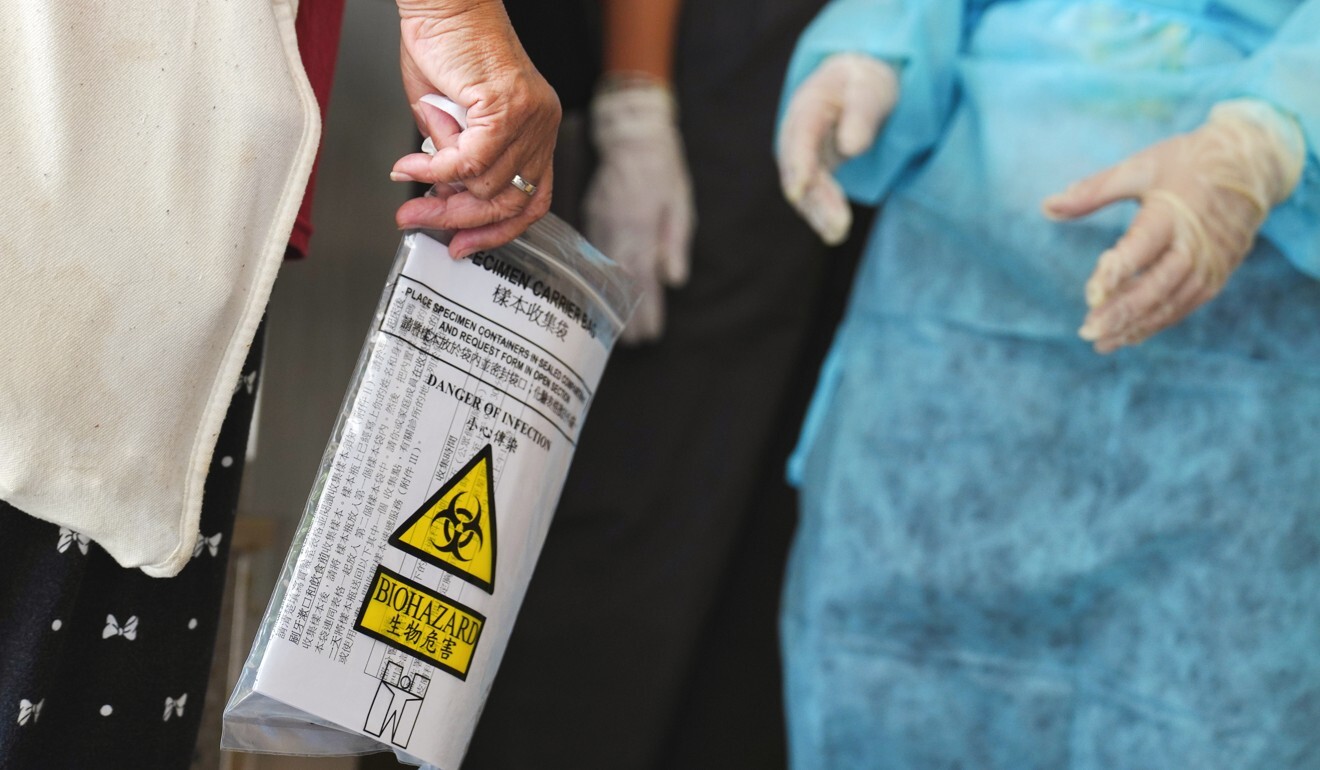 The
first case of the cluster
at Luk Chuen House was reported on Sunday, involving a 34-year-old woman who works at a Kerry Logistics warehouse in Kwai Chung and lived in a flat three floors below the 72-year-old resident.
The other confirmed cases are the woman's husband, two of her colleagues, five neighbours at Lek Yuen Estate, as well as a paramedic who transported her to hospital.
Health authorities earlier decided to carry out mandatory testing of residents in the block, and officials had collected 1,281 samples as of Thursday 4pm. Of those, 1,255 have been tested. With the exception of the reported cases, the rest returned negative for the virus.
Chuang said police, health and Housing Department officers had not been able to contact six households, despite visiting multiple times. She said some residents had already moved out or gone to elderly care homes. A mandatory quarantine order has been issued for the six households.
The health department will arrange for another virus test for all residents in Luk Chuen House two weeks later, or after one incubation period of the disease.
This article appeared in the South China Morning Post print edition as: Up to 100 evacuated from cluster buildingUp to 100 residents evacuated from cluster building