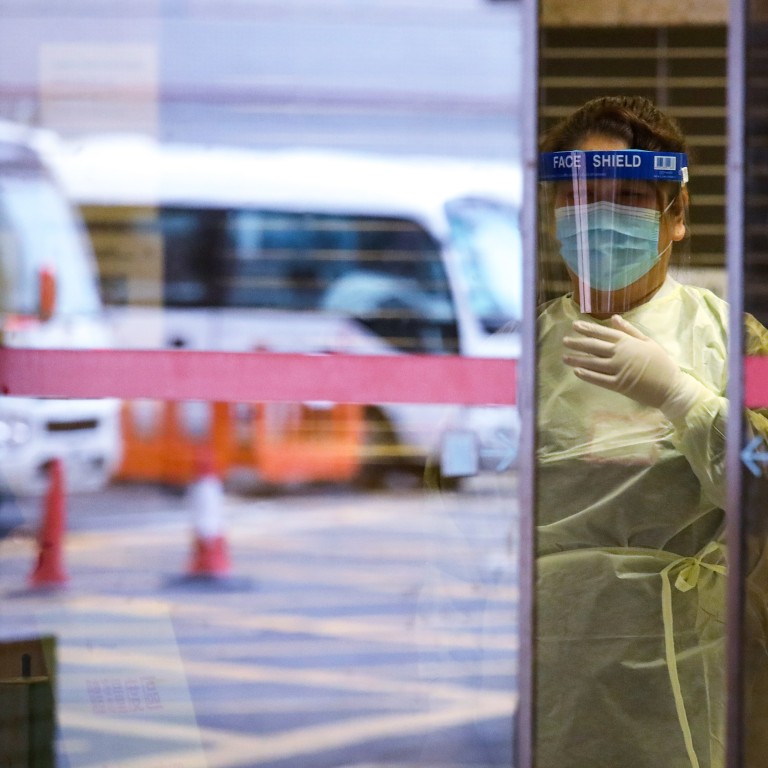 Coronavirus: ahead of predicted second wave, Hong Kong professor calls for genomic sequencing of every Covid-19 case so far
A fresh wave of infections, one that will arrive before a vaccine does, is 'almost certain', HKU medical school dean Gabriel Leung says
Examining patients' virus samples 'not a matter of money, but determination', he insists, while again calling for 'massive testing' of population
Hong Kong should conduct genomic sequencing for every Covid-19 patient to date to trace all possible sources of infection ahead of a new coronavirus wave that could attack the city as early as autumn, a top epidemiologist has proposed.
Professor Gabriel Leung, dean of the University of Hong Kong's medical school and one of the experts advising the government on the disease, also warned the next wave of infections could be even more serious, citing the devastating 1918 influenza pandemic as an example.
"It is almost certain to say a second wave of epidemic will come, as we won't see a supply of vaccine before [then]," Leung said in an online seminar for journalists on Thursday. "After mid or late autumn will be another critical stage."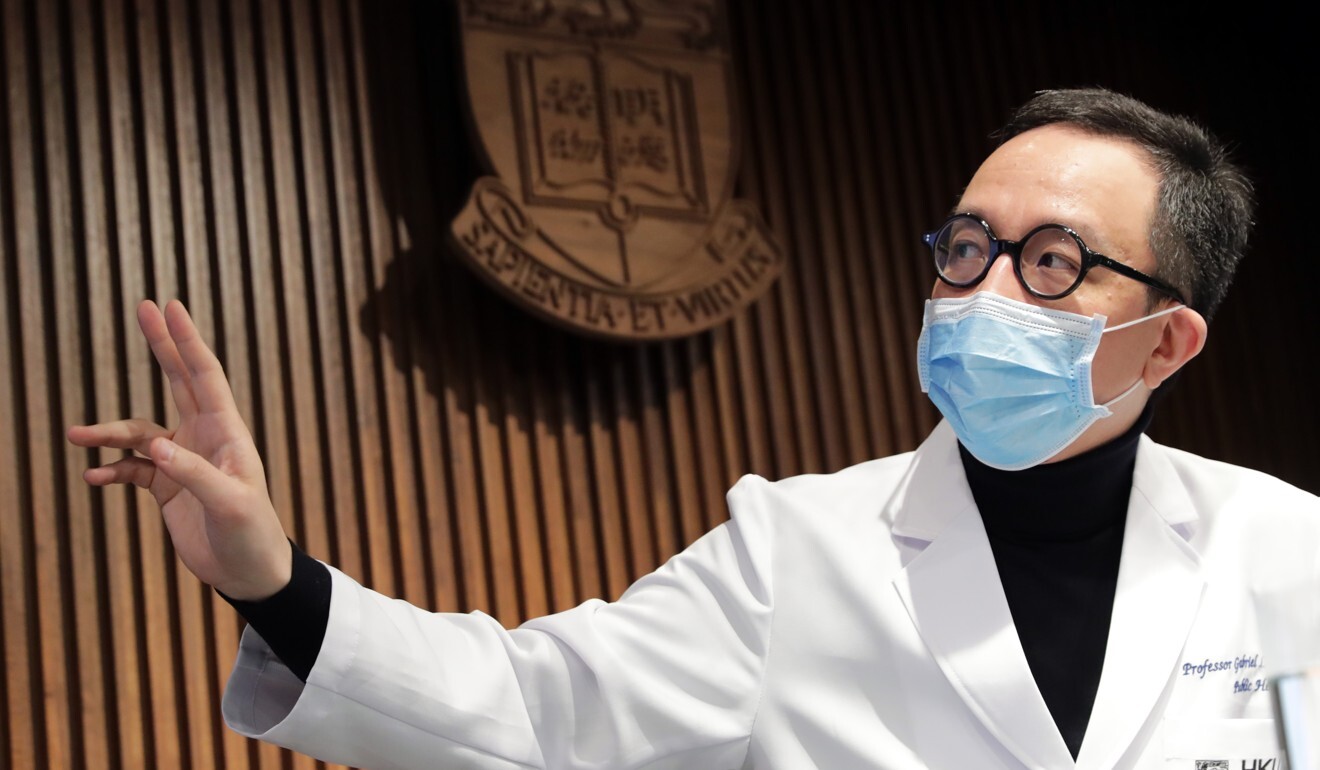 His comments came as the city recorded no new Covid-19 cases on Thursday. But a medical source said later in the evening that a woman, the sister-in-law of the first reported case in a local cluster, tested preliminary positive for the virus during her quarantine and was sent to hospital.
The cluster now involves eight people living in Luk Chuen House at Lek Yuen Estate in Sha Tin, two colleagues of the first reported case there – a 34-year-old woman – and a paramedic who sent the patient to hospital.
The total number of officially confirmed cases in the city remained at 1,107, with four related deaths.
While the city continues to show signs of improvement, Leung warned that another wave of infections could come months later, when the number of people with immunity remains small and effective vaccines are still unavailable.
He predicted a safe vaccine for the virus was still at least a year away, and noted that respiratory viruses usually spread more easily during autumn and winter.
"In the 1918 flu pandemic, the first wave was not as serious as the second wave. The number of people that died in the second wave was far greater than the first. Therefore, we should not underestimate the potential impact of the second wave [in Hong Kong]," he said.
Leung said it would be impossible to see zero cases in the next few months, as silent transmission could be ongoing, given the sources of recent clusters in the Lei Muk Shue and Lek Yuen public housing estates remain unknown.
"We need to conduct massive testing and do our contact tracing well, including works of genomic sequencing, to identify [sources of infections]," Leung said, adding the genetic sequencing should be done on all cases in the city.
"We could then see how many clusters there are, how many strains, and how many places were involved in the imported cases," he said.
Genome sequencing allows scientists to decode the virus' genetic information, giving them a fuller understanding of its origins or ways it has mutated.
Similar work has already been done in Britain, where researchers earlier this week announced a study that traced the transmission lineage of Covid-19 cases in the country. The study, which was not yet peer-reviewed, said most of the country's cases traced back from Spain, France and Italy, after looking into genetic sequences of over 16,500 Covid-19 cases in the UK and more than 11,000 cases from other countries.
Professor Malik Peiris, a virologist from HKU who has collaborated with health authorities on analysing local Covid-19 cases, told the Post that genetic sequencing has so far been conducted on a relatively small number of specific cases, including those from the recent housing estate clusters, and two dogs and a cat tested positive to the virus, to look for sources of infection.
He believed about 30 to 40 cases in the city had been examined so far.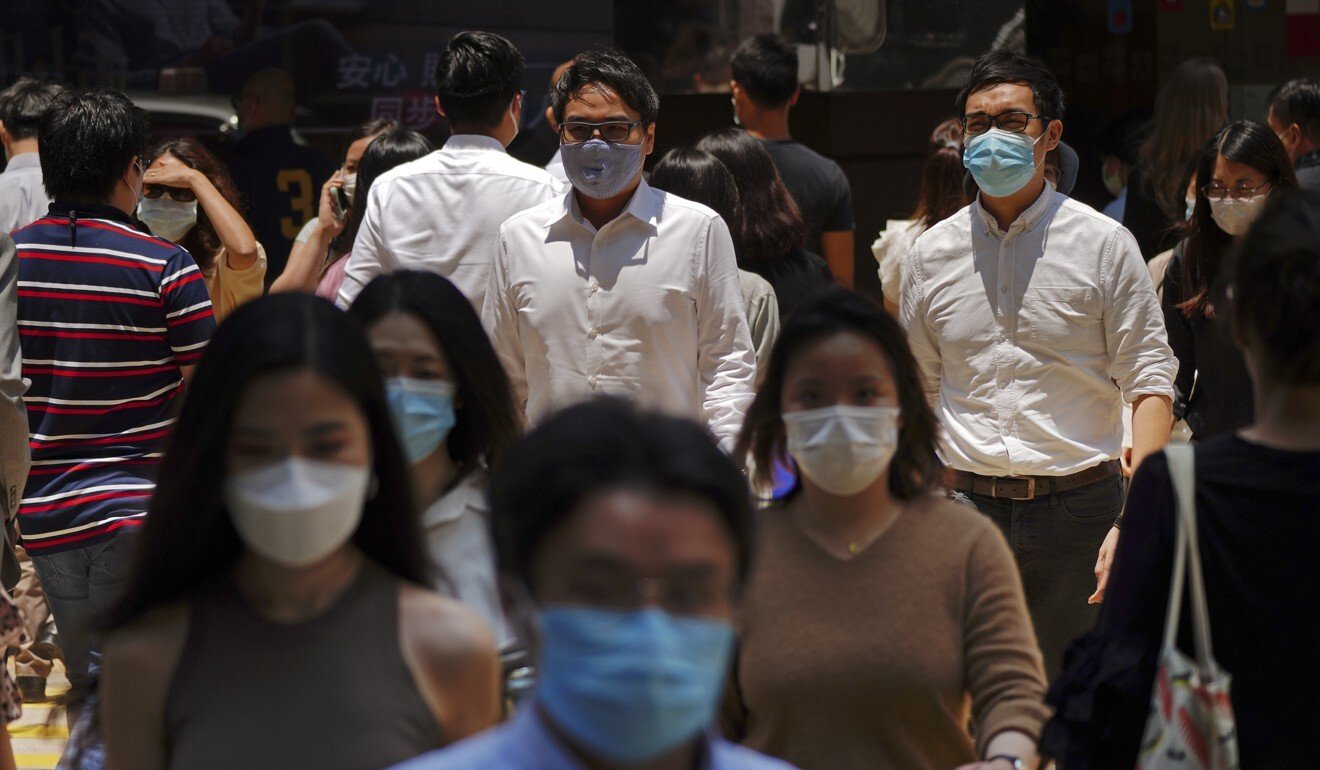 While it would be ideal to obtain the genetic sequence of every case, Peiris said the city's limited resources should also be taken into account.
"Now we are at a stage where local transmission has essentially almost been eliminated," Peiris said. "Maybe it would be more important to have the sequences of these recent cases. We could then try to track if we have future clusters, see what the connections are," Peiris said.
But Leung said the city has capacity to cover all cases: "It is not a matter of money, but determination and a centrally coordinated mechanism to deliver all specimens to work on genomic epidemiology."
He added that his previous call for the government to increase the number of daily Covid-19 tests to at least 10,000 also remained important to equip the city against the next wave of outbreak.
Regular tests should be carried out on people exposed to higher risks, including staff in elderly care homes, public transport, wet markets and supermarkets, he said.
The government earlier pledged to raise the number of daily tests to 7,000, from the current 2,000 to 3,000.
Referencing the government's recently stated plans to relax both social-distancing measures and quarantine restrictions for people crossing the mainland border, Leung said it would be best if the administration staggered the changes to the current system.
"They can't be relaxed at the same time. If there was a rebound in cases, you would not know where the problem comes from," he said.
"The safest way is, if you want to have a new normal and relax one measure, the other two should remain unchanged or go even tighter, as to offset the potential impact on the epidemic brought by the relaxed measure."
Having said that, Leung conceded there was always a need to balance considerations in public health, economic impacts and public reception when implementing epidemic control measures.
On Monday, commerce secretary Edward Yau Tang-wah told reporters the government was actively exploring the creation of so-called travel bubbles with locations deemed to have the virus under control, saying they hoped travel to Macau could "resume within this month or next".
Dr Leung Chi-chiu, chairman of the Hong Kong Medical Association's advisory committee on communicable diseases, on Thursday cautioned that such travel corridors, which would utilise an electronic health certificate, should only apply to "low-risk areas" at the start.
"It can only be used for low-risk areas when interactions resume … because our testing capacities cannot handle a large volume of passenger flow," he said on a local radio show, adding that free movement of people should fully resume only when chains of transmission in the involved regions were "basically cut off".
Eight private hospitals and laboratories in the city can currently generate certificates declaring individuals free from Covid-19.
The HKMA's Leung also said he opposed issuing health certificates based on antibody testing, as it could lead to false positives given the disease's two-week incubation period.
This article appeared in the South China Morning Post print edition as: Call to prepare for next wave