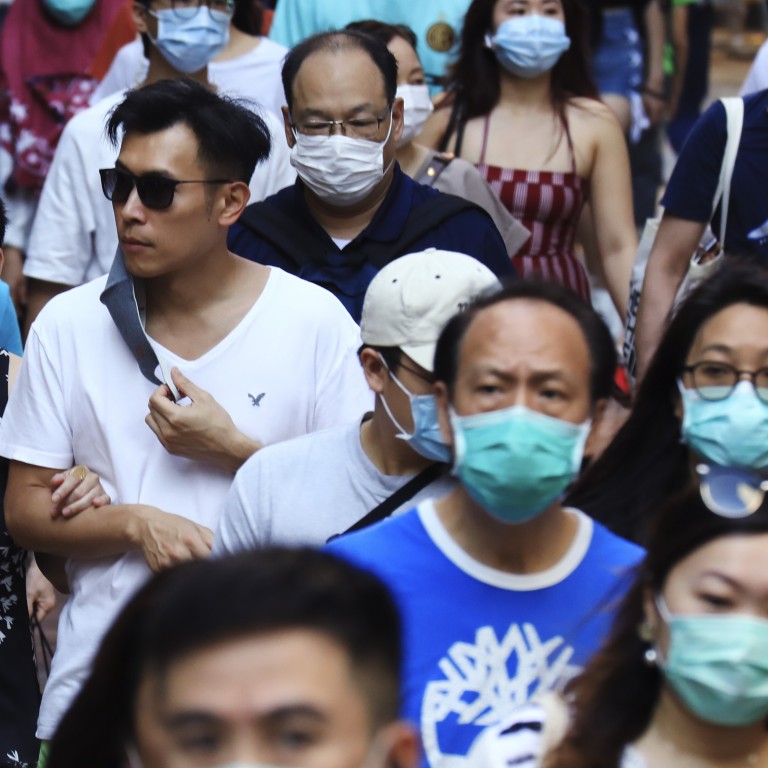 Coronavirus: Hong Kong considers easing public-gathering limits to allow groups of 12 people and when to reopen some sports facilities, sources say
Rule could be eased as early as the end of this week, according to sources, with existing measure limiting gatherings to eight people set to expire on Thursday
Employment agency union raises fears over the arrival of as many as 10,000 domestic helpers from Southeast Asia in the coming months
Health authorities could further relax rules on public gatherings to allow groups of up to 12 people to meet as early as the end of this week, sources familiar with the situation said, as Hong Kong recorded no new cases of
Covid-19
on Sunday.
Sports fans were also set for a boost as the Leisure and Cultural Services Department (LCSD) would soon decide on a reopening date for its outdoor facilities that would include soccer pitches and basketball and tennis courts, another government source said.
However, the Food and Health Bureau had yet to make a final decision on the public-gathering limits after meeting public health experts who suggested easing the rule, they added.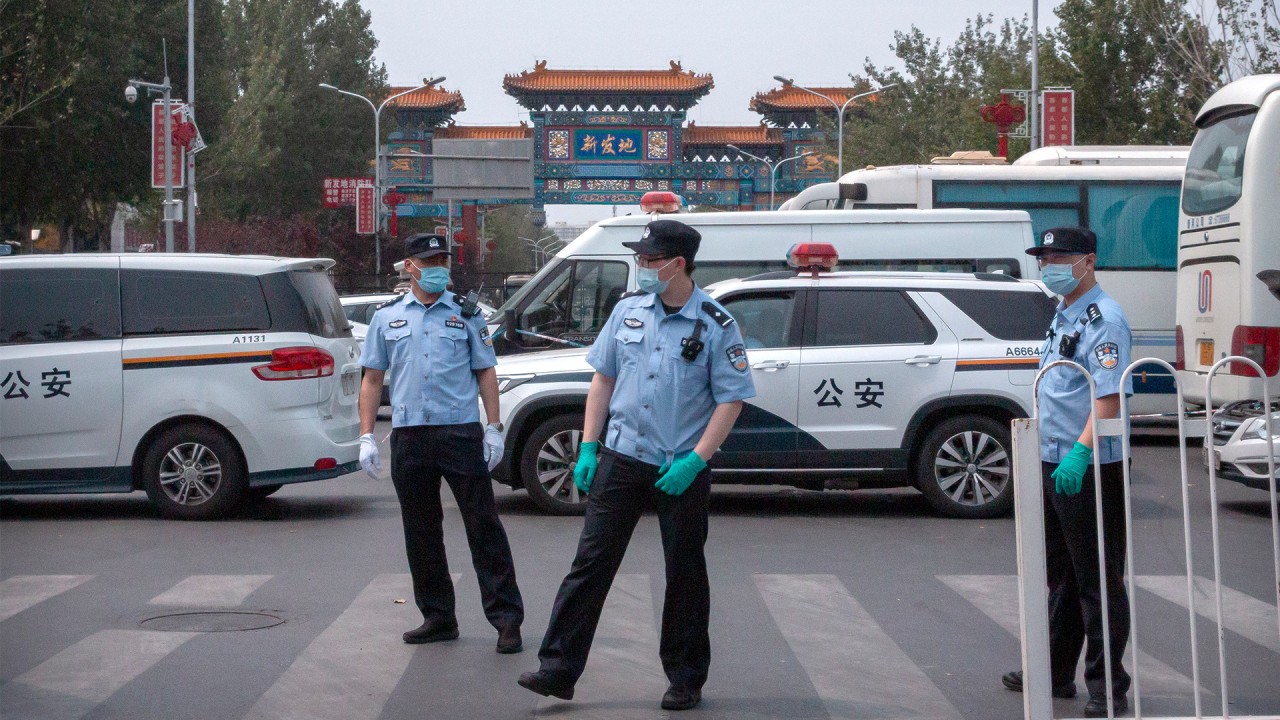 02:17
Beijing district in 'wartime emergency mode' after spike in local Covid-19 cases
Beijing district in 'wartime emergency mode' after spike in local Covid-19 cases
Existing measures, which limit public gatherings to eight people, are set to expire on Thursday.
That came as fears were raised over the arrival of as many as 10,000 domestic helpers from Southeast Asia in coming months.
The city's tally of confirmed coronavirus cases remains at 1,109, with four related deaths. On Saturday, a 33-year-old resident of Luk Chuen House at Lek Yuen Estate in Sha Tin became the
ninth person of an infection cluster
in the building.
Secretary for Food and Health Professor Sophia Chan Siu-chee earlier on Sunday said she would look at slowly easing public-gathering restrictions if the Covid-19 picture continued to stabilise locally.
"Depending on the situation, we will adopt a 'suppress and lift' strategy, relaxing social-distancing measures if the situation permits, such as by lifting the ban on public gatherings gradually," she wrote in her blog.
She said the authorities would consider increasing the limit on public gatherings or allowing more exemptions to the ban.
Social-distancing curbs were previously relaxed for religious gatherings.
Up to 10,000 maids were expected to arrive over the summer as the Philippines and Indonesia dropped restrictions on citizens heading overseas to work, the Hong Kong Union of Employment Agencies estimated.
"Some 85 per cent of the employers we contacted cannot afford to spare a separate bedroom or a separate bathroom for their maid to use during the two-week quarantine period," union chairman Thomas Chan said.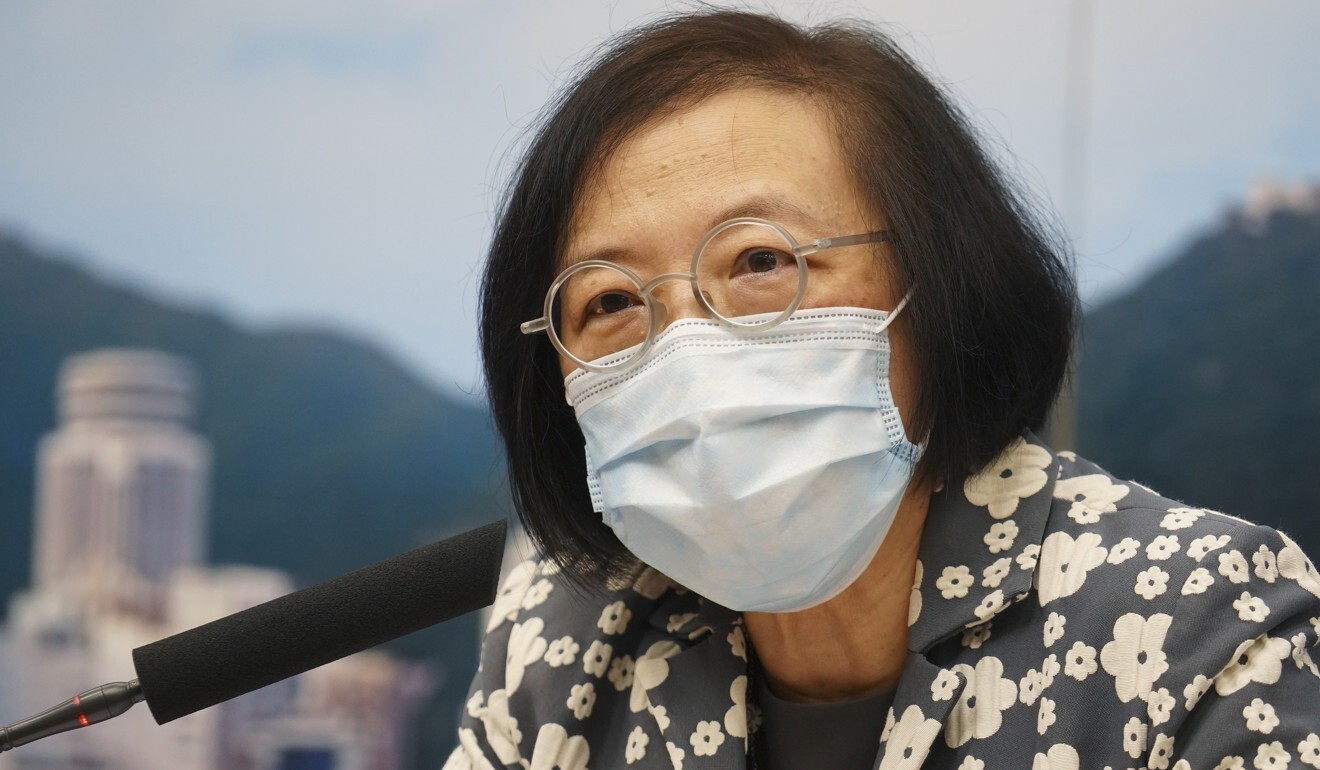 Bed-space hostels managed by employment agencies were not suitable either, he said.
"We only want to suggest a better option for the government to consider. If it is a public-health issue, it should be the government's job to handle it, not for individual citizens," he said.
In a separate development, a 39-year-old windsurfer drowned off Lantau Island at a beach without lifeguard services, when a typhoon signal No 1 was in force. More than 40 public beaches managed by the LCSD were closed during the pandemic.
Authorities have gradually been relaxing infection-control measures, previously increasing the limit on groups from four to eight in early May.
Eight types of establishments including bars and pubs were allowed to reopen after more than a month of closures although rules must be followed such as taking the temperature of customers, requiring them to wear a mask and providing hand sanitiser.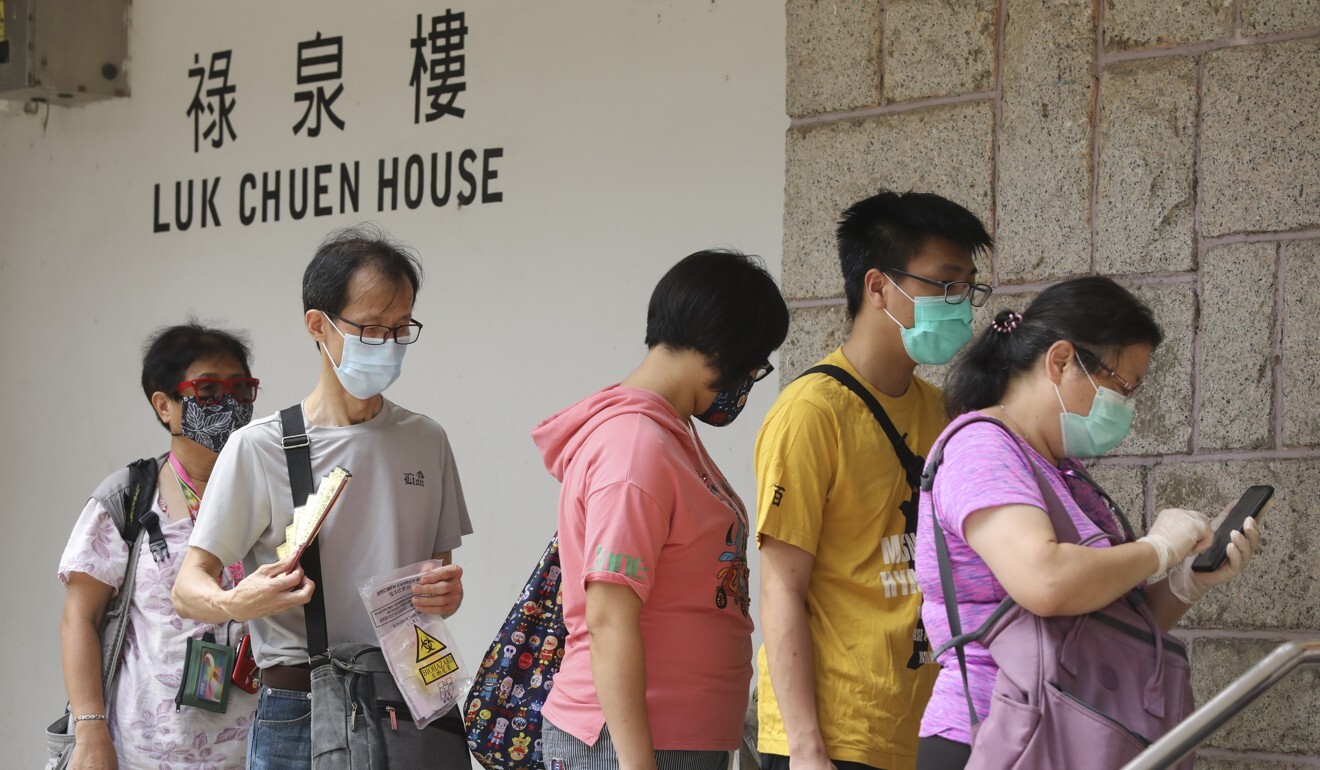 Restaurants and premises such as beauty parlours have to keep customers 1.5 metres apart or install partitions to minimise the risks of contagion, while pubs can only seat four to a table.
"It's a good idea to increase [the limit] to 12. Eight was already pretty good for us, but I had to reject many corporate customers before," said Max Traverse, who owns and operates a cocktail lounge in the nightlife hub of Lan Kwai Fong in Central.
His business saw a gradual recovery of up to 70 per cent of the usual earnings, after falling to near zero at the start of the pandemic, he said.
"I think we are slowly recovering, since Hongkongers have to stay in Hong Kong they will also be rediscovering local restaurants and bars instead of going to those abroad," he said.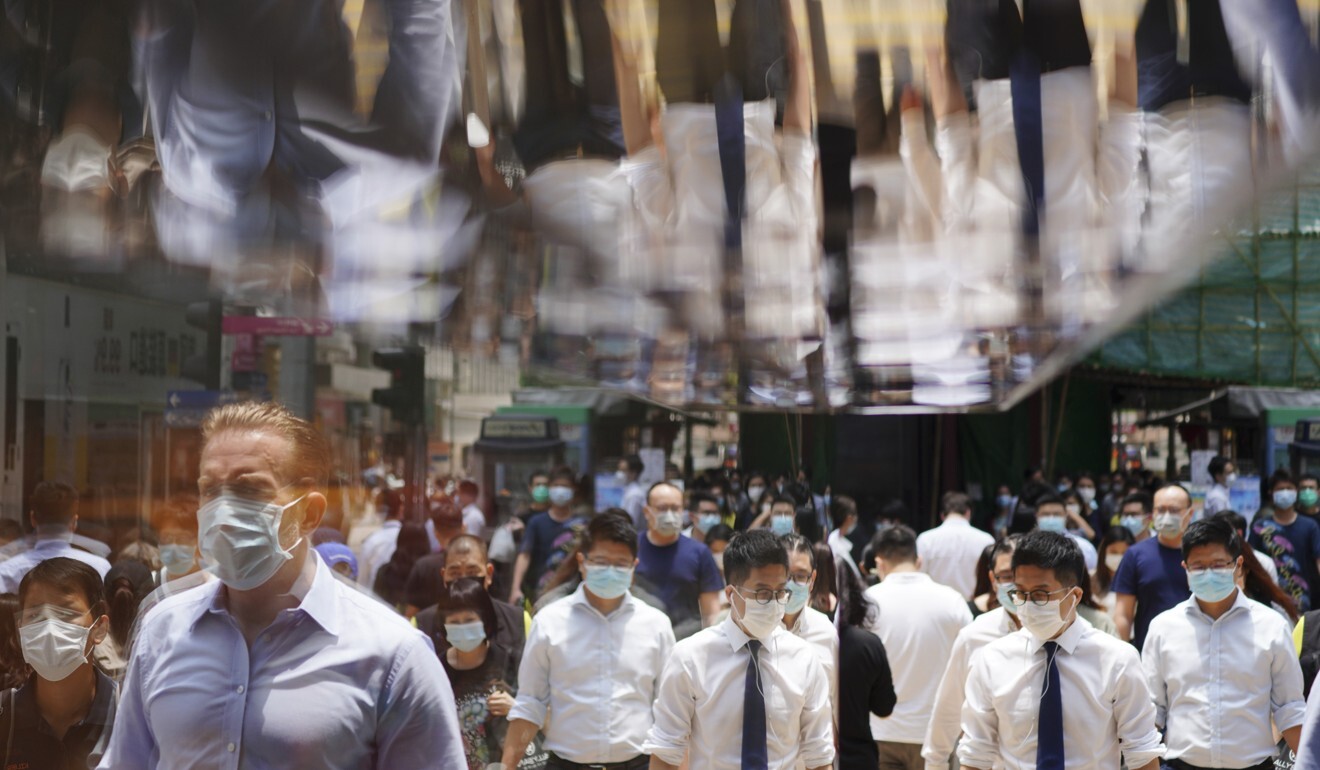 Critics had earlier accused the government of having political motivations for extending the public-gathering limits to cover June 4, when the
annual Victoria Park vigil
is held to mark the 1989 crackdown at Tiananmen Square in Beijing.
But Chan rejected such criticisms, stressing the measures were all in place for the sole aim of protecting public health.
"I must once again point out the accusations have no basis," Chan wrote. "Like other countries, our social-distancing rules are purely from a health standpoint to prevent the virus from spreading within the community by banning social gatherings."
The annual July 1 protest rally would likely be the next political hot potato for the government to handle.
Jimmy Sham Tsz-kit, convenor of the Civil Human Rights Front, which organises the annual march, did not expect to receive permission for this year's protest and said it was clear the government had been using the pandemic to prevent Hongkongers from expressing their opinions.
"If [the public-gathering ban] was indeed in the interests of the city's residents, then why is it okay to hold book fairs and to allow students to go back to school?" Sham asked. "The risk of infection is way higher indoors than outdoors, it is clear to everyone the government is trying to curb residents' rights."
Sham said the group would reveal its plans for the event later on.
Meanwhile, Chan said border controls were still necessary because the pandemic had yet to stabilise abroad, but health authorities would review the situation and update the rules accordingly.
Sources said the authorities were still working on Hong Kong's own health code system to certify residents virus-free when they visited Macau and Guangdong province, but still did not give a specific date for the roll-out.
Macau and the neighbouring mainland Chinese city of Zhuhai have recognised each other's health code systems since May 10, to check the infection status of those crossing the border.
The Centre for Health Protection said on Sunday the environmental samples it had collected from the flat of the latest patient from Luk Chuen House, including swabs from the kitchen and the toilet, had returned negative for the virus.
This article appeared in the South China Morning Post print edition as: Public gathering rules may be relaxed