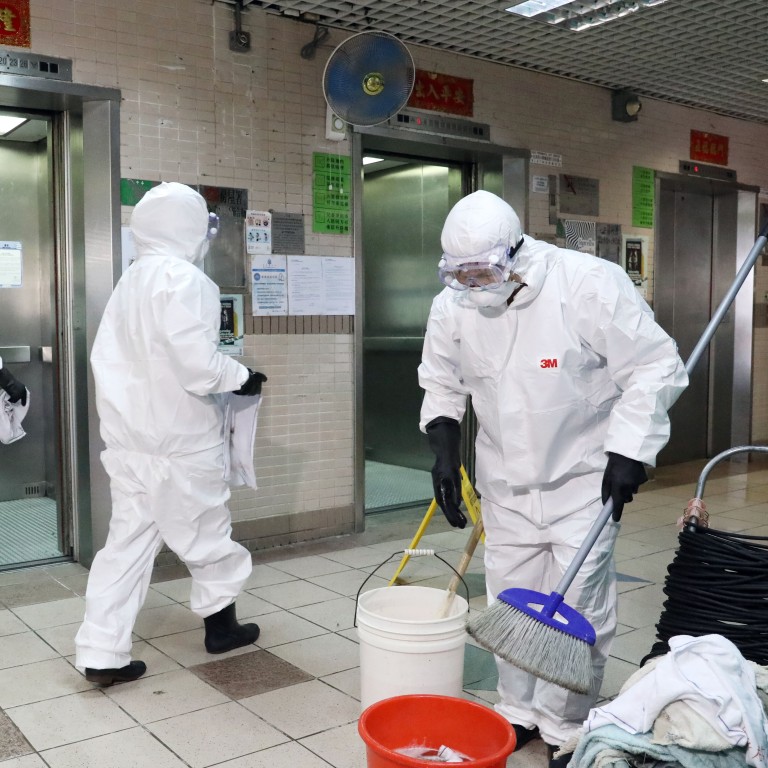 Coronavirus: Hong Kong's three-week streak of zero local infections ends, as authorities consider tightening rules on test exemptions
One of two new local cases involves 59-year-old man who initially tested positive on Saturday night and is seriously ill in hospital
Of eight imported cases, six people had been to Pakistan, one to India and another to Indonesia
Hong Kong's three-week streak of zero local
coronavirus
infections ended after two cases were confirmed on Sunday, as the government considered tightening the rules on those granted an exemption from Covid-19 testing when entering the city.
Health experts had called for stricter testing measures for those exempted, such as airline and cruise ship crews, after a 54-year-old cargo pilot, who had been to Kazakhstan and Turkey, tested positive for Covid-19 on Saturday.
The Centre for Health Protection also announced on Sunday that there were eight new imported infections, bringing the total number of confirmed cases to 1,268, with seven related deaths.
A locally transmitted infection was last reported on June 13.
The new local cases involve a 59-year-old male kitchen worker, who is seriously ill in hospital, and a 41-year-old woman who works as an assistant at a Cheung Sha Wan medical clinic.
As for the eight imported cases, six were people with recent travel history to Pakistan, one to India and one to Indonesia.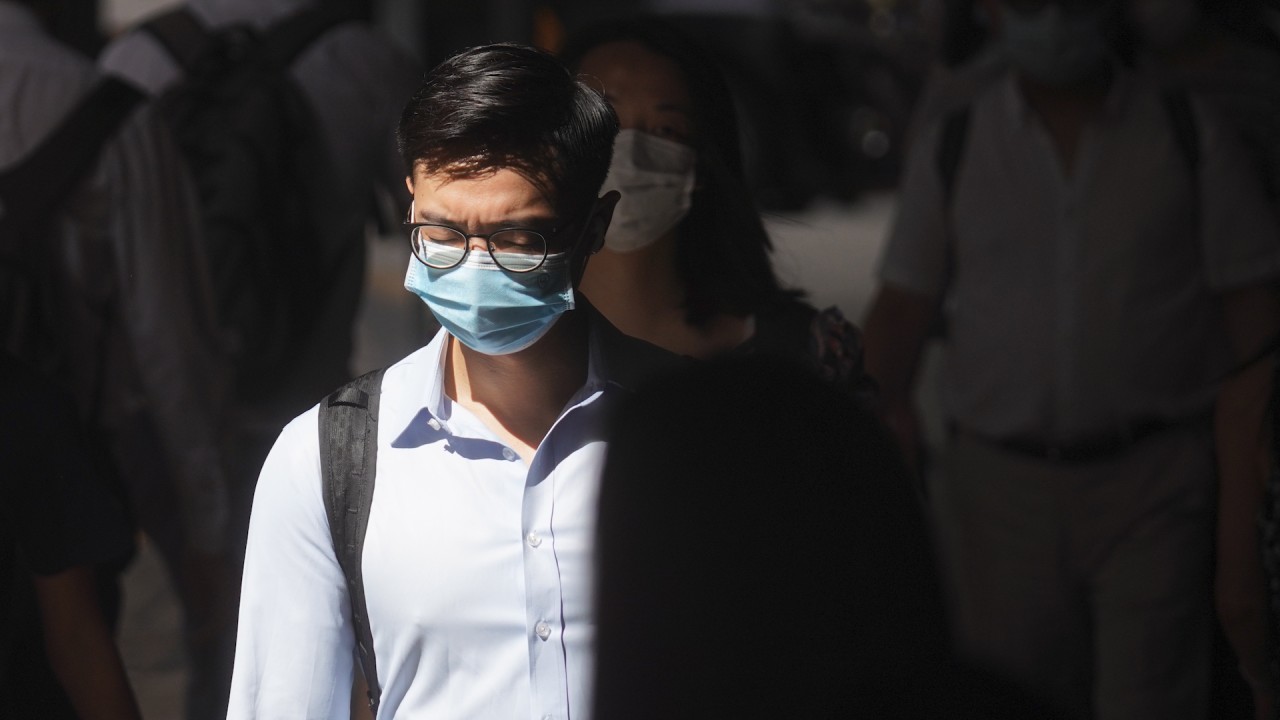 00:49
Study shows how face masks contain moisture droplet
Study shows how face masks contain moisture droplet
"If there is an increase in local cases again, the government is likely to reinstate stricter social-distancing measures," Dr Chuang Shuk-kwan, from the Centre for Health Protection.
"The pandemic will persist for a long time, but people still have to live so we will have to balance the risks and benefits of lifting social-distancing measures."
Health authorities had said earlier they had adopted a "lift and suppress" strategy, relaxing or tightening rules depending on the seriousness of the local situation.
Chuang added invisible transmission chains had always been around. "It's just a matter of whether we're able to find the cases and how serious they are. This disease is new and many patients are asymptomatic."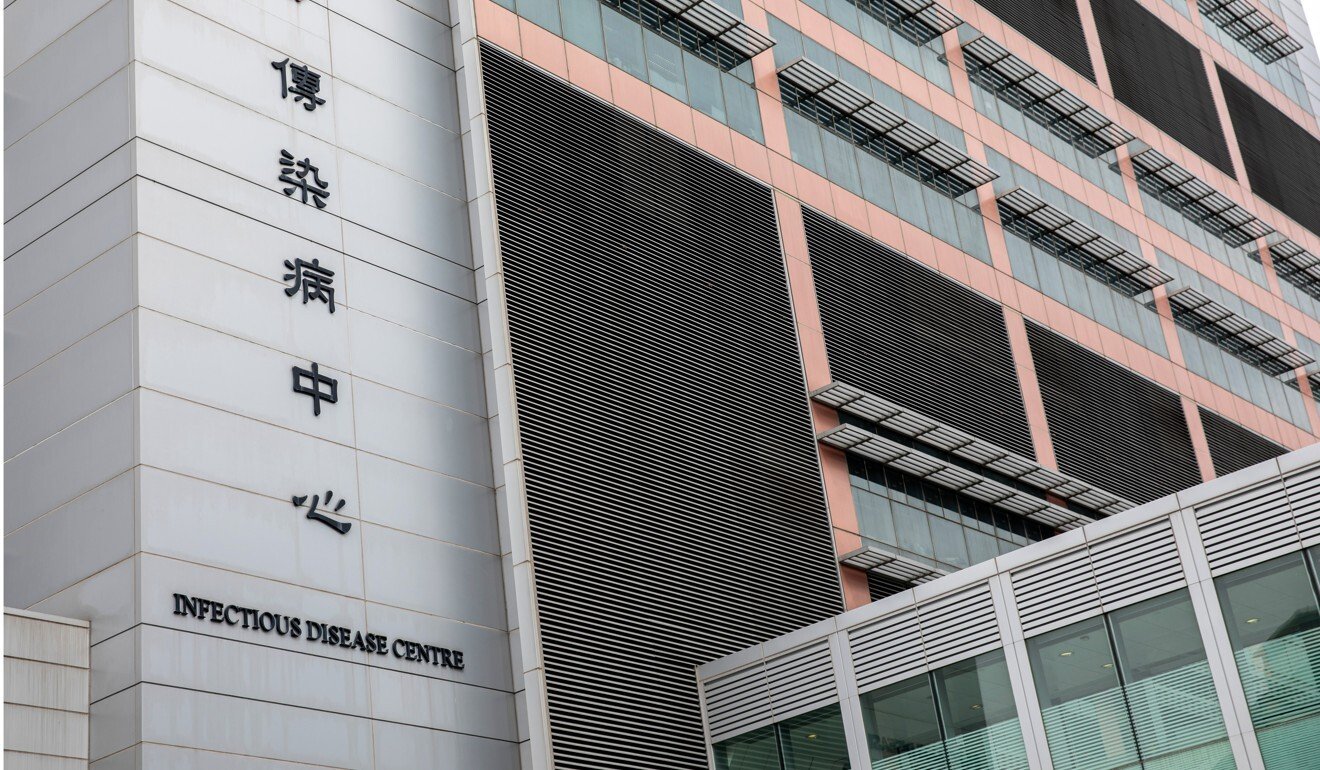 She also said the government would consider asking people exempted from testing to submit a deep throat saliva sample, particularly those entering Hong Kong from high-risk areas.
"We could be doing better on our measures for exempted people. But because many of them only stay in Hong Kong for a short period, once they leave a sample they may already have left Hong Kong, so we may have to chase them when they are overseas."
The 59-year-old patient initially tested positive on Saturday night, after having a fever for days.
He had taken ill on the concourse of Tsuen Wan West railway station and was sent to Yan Chai Hospital in the district. He was later transferred to Princess Margaret Hospital in Kwai Chung, where he was in a serious condition.
He lived in Yuk Shek House on the Ping Shek Estate in Kwun Tong. He worked in the kitchen of a restaurant on the estate, as well as at one in the Tuen Mun River Trade Terminal.
Chuang said the authorities would conduct Covid-19 tests on his colleagues in the two restaurants. It remained unclear how the man got infected, she added.
Although concerns were raised about lax prevention measures taken by the restaurants he worked at, with cooks reportedly not wearing masks, Chuang said the chances of customers falling ill were relatively low as the food was cooked and hot.
"[But] as a precautionary measure we will also invite the patrons of these two restaurants to give their saliva samples and if they develop any symptoms they should seek medical advice early," she said, noting there had been lower rates of other respiratory infections such as influenza.
Rail operator the MTR Corporation said it had deep cleaned Tsuen Wan West Station.
Dr Linda Yu Wai-ling, a chief manager at the Hospital Authority, said a nurse at Yan Chai Hospital had been listed as a close contact of the man as she had not been wearing protective gear when she took his nasal sample.
In the other local case, the 41-year-old woman works at a clinic run by doctor Ng Yuk-fai. "We're worried about her colleagues at the clinic," Chuang said.
The assistant, who lives in Hung Yu Mansion in Cheung Sha Wan, did not have direct contact with the clinic's patients and was responsible for organising medication as instructed by the doctor.
All other staff, including the doctor, nurses and cleaners, at the clinic were sent to quarantine centres. Both the doctor and his wife said they developed a fever but their Covid-19 test results came back negative.
The employee had last month dined with an infected person. She had also been hiking on Lamma Island during the incubation period and had tea with a friend at a KFC restaurant in the Dragon Centre in Sham Shui Po for half an hour, and had not worn a mask.
She is in a stable condition in Princess Margaret Hospital.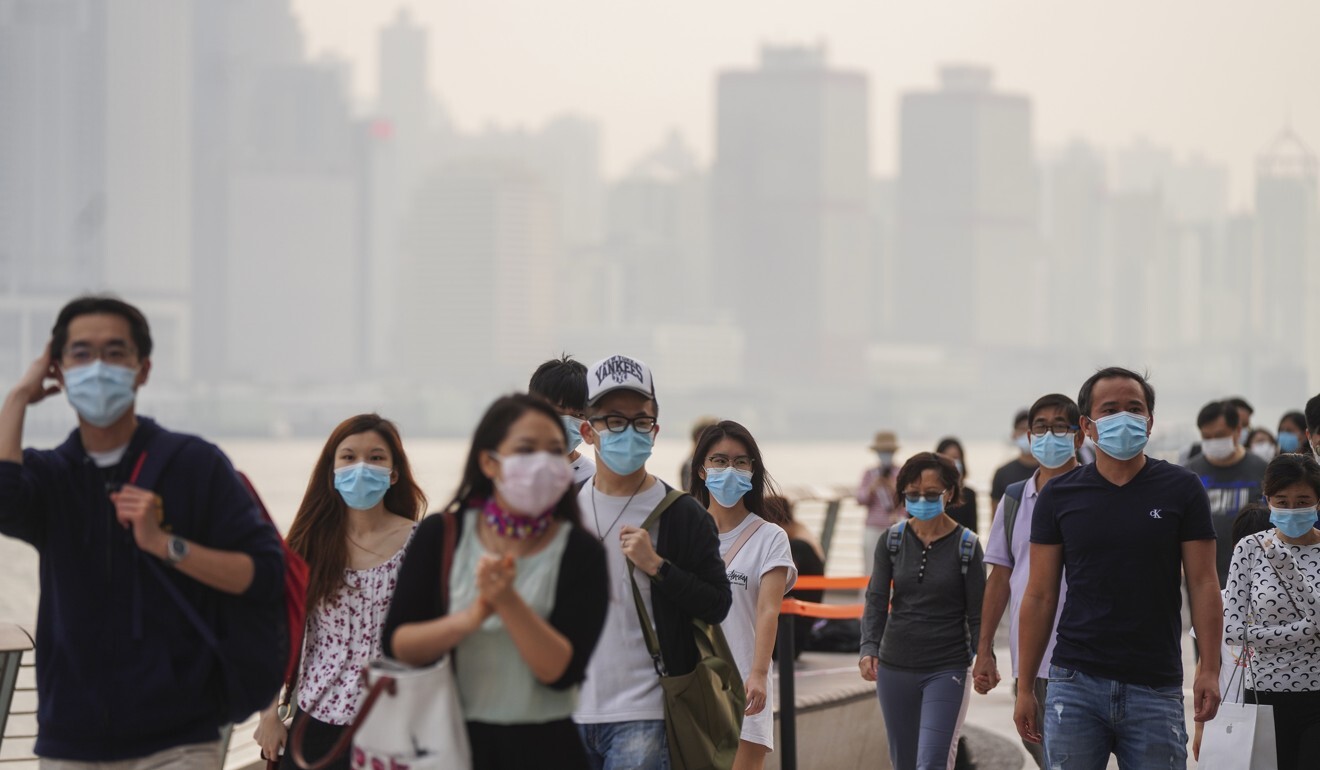 The previous local case on June 13 was a 33-year-old Hong Kong man who lived in Luk Chuen House, a public housing block at the centre of a coronavirus cluster in Sha Tin's Lek Yuen Estate.
A 46-year-old Hongkonger was found to be infected with Covid-19 on Wednesday after her husband and son were confirmed positive the previous day after returning from the United States about two weeks earlier but her case was classed as epidemiologically linked with imported cases, not a local one.
"The patient possibly acquired the infection from her husband and son through home contact," the centre said last week.
This article appeared in the South China Morning Post print edition as: two new local cases end three-week clear streak