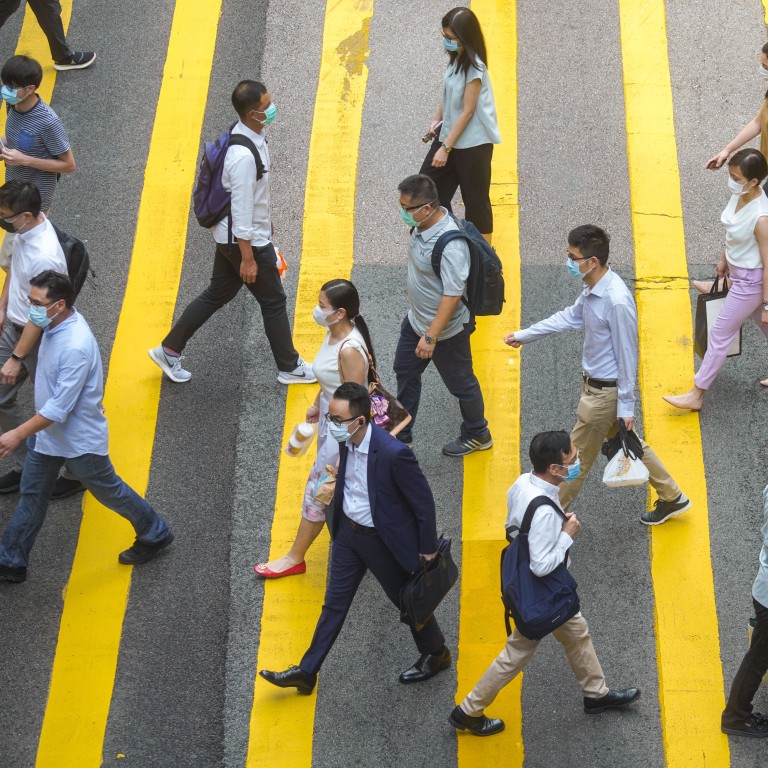 Coronavirus: 87 per cent of Hong Kong employees suffering work stress during Covid-19 pandemic, survey finds
About half of employees surveyed in the study designed by the Mental Health Association of Hong Kong also reported symptoms of anxiety disorder
Worst-affected staff work in the tourism, medical and catering industries, those bearing the brunt of the public health crisis
Nearly nine in 10 Hong Kong employees suffered from stress at work during the
Covid-19 pandemic
, with about half of the city's workforce reporting symptoms of anxiety disorder, a survey on mental health has found.
The study designed by the Mental Health Association of Hong Kong found that those working in the tourism sector were most stressed, followed by staff in the medical and catering industries.
Researchers devised a scale to calculate respondents' stress levels – with 0 to 13 being low and 14 to 20 moderate, while a score higher than 20 indicated for some they were highly anxious and should seek professional help. No maximum mark was specified for the scale.
For those working in tourism, the average score was 19.07. Medical and catering staff registered 17.72 and 15.96 respectively.
The survey was commissioned by the Junior Chamber International Hong Kong's Peninsula chapter, a non-profit group of young executives and businessmen, as part of its mental health campaign.
A total of 801 employees were interviewed via social media and other online platforms between May 1 and July 2, when the Covid-19 epidemic had eased in the city.
Of the respondents, some 87 per cent showed symptoms of stress problems, with 13 per cent reporting feelings of hopelessness, upset and worry, and sleep disorder. Some 74 per cent showed signs of moderate stress issues.
The poll also found that some 43 per cent reported signs of anxiety disorder, including a sense of unease or nervousness, while another eight per cent and one per cent suffered moderate and severe anxiety.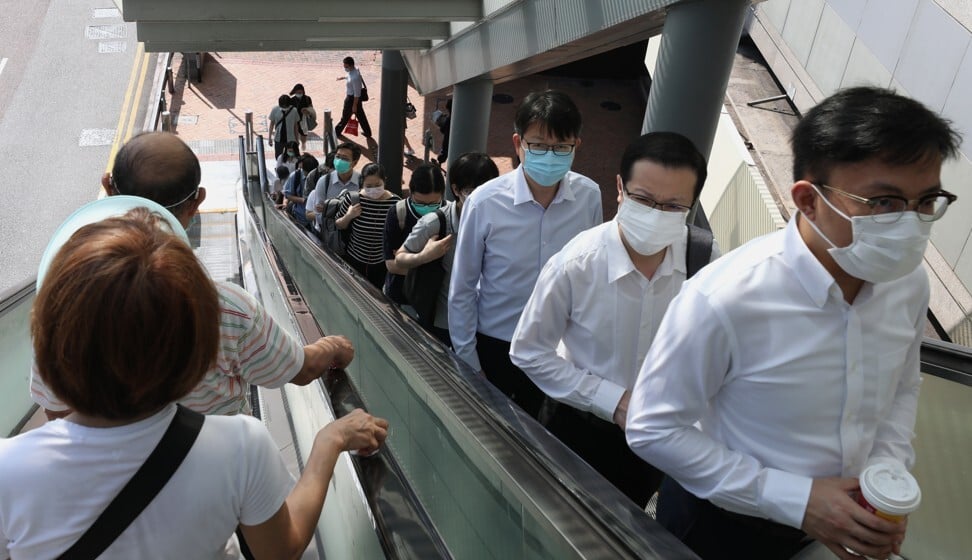 The most popular ways employees deployed to tackle stress were sleeping (79.9 per cent), working out (69.7 per cent) and leisure activities (64.2 per cent).
Dr Joey Chan Wing-yan, associate professor at Chinese University's department of psychiatry, said stress should not be taken lightly.
"In the short term, it can motivate you to tackle or overcome a challenge. But if it begins interfering with your daily life, it may indicate a more serious issue," she said.
According to the poll, the three most major sources of stress were personal health (72.7 per cent), concerns about income or employment (65.7 per cent), and the Covid-19 pandemic (53.6 per cent).
Terrance Leung, community development director of the Peninsula chapter, said the situation was probably even more serious now the third of wave of Covid-19 had hit the city.
Fritz Wong Nam-fai, of the Mental Health Association of Hong Kong, urged employers to introduce more family-friendly policies to help ease the burden on their workforce, including allowing staff to work from home, reducing workloads, not asking staff to do overtime and ending the practice of sending work-related emails to off-duty employees.
This article appeared in the South China Morning Post print edition as: Almost all workers feeling virus stressIf you're working, you're stressing outAlmost all workers are feeling the stress ost workers suffering from stress