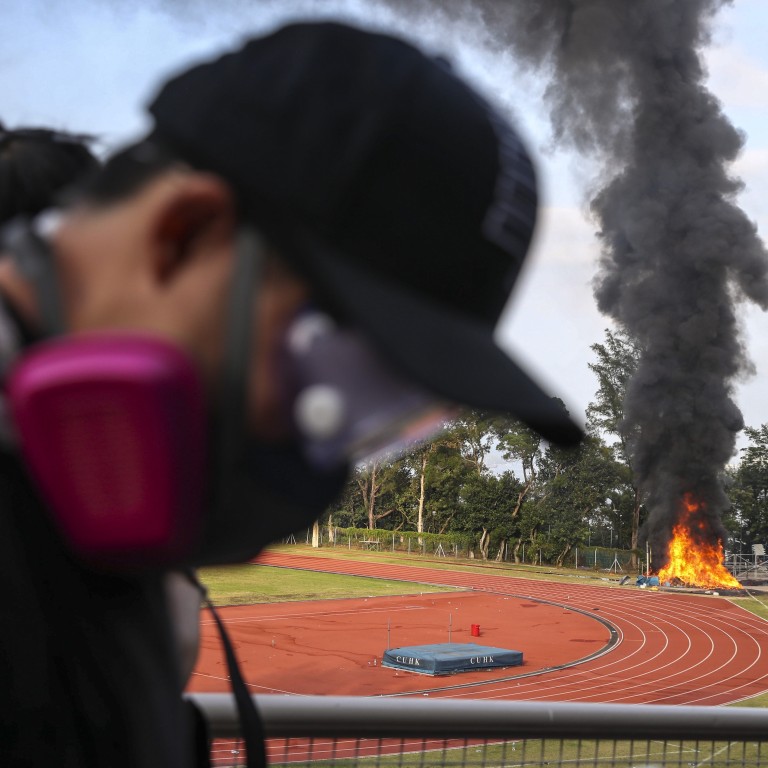 One-two punch of protests, coronavirus playing havoc with mental health in Hong Kong, study finds
Three-quarters of Hongkongers are experiencing negative thoughts following last year's unrest and amid the ongoing Covid-19 pandemic
Reported symptoms of PTSD and depression appear to be disproportionately affecting the young
Some three-quarters of Hongkongers are harbouring negative thoughts in the aftermath of last year's social unrest and amid the ongoing coronavirus pandemic, with young people suffering significantly more from post-traumatic stress disorder (PTSD) and depressive symptoms, a new study has found.
Ongoing stressful events over the past year, including the anti-government protests, Covid-19 and difficult personal life events have cumulatively resulted in "alarming" levels of negative feelings, such as persistent fear, anger, self doubt and thoughts of death, according to the University of Hong Kong (HKU) survey.
"The overall mental health situation in Hong Kong is not good. We are in a very serious situation," said Eric Chen Yu-hai, head of the department of psychiatry at HKU, who presented the findings in a Zoom conference on Thursday.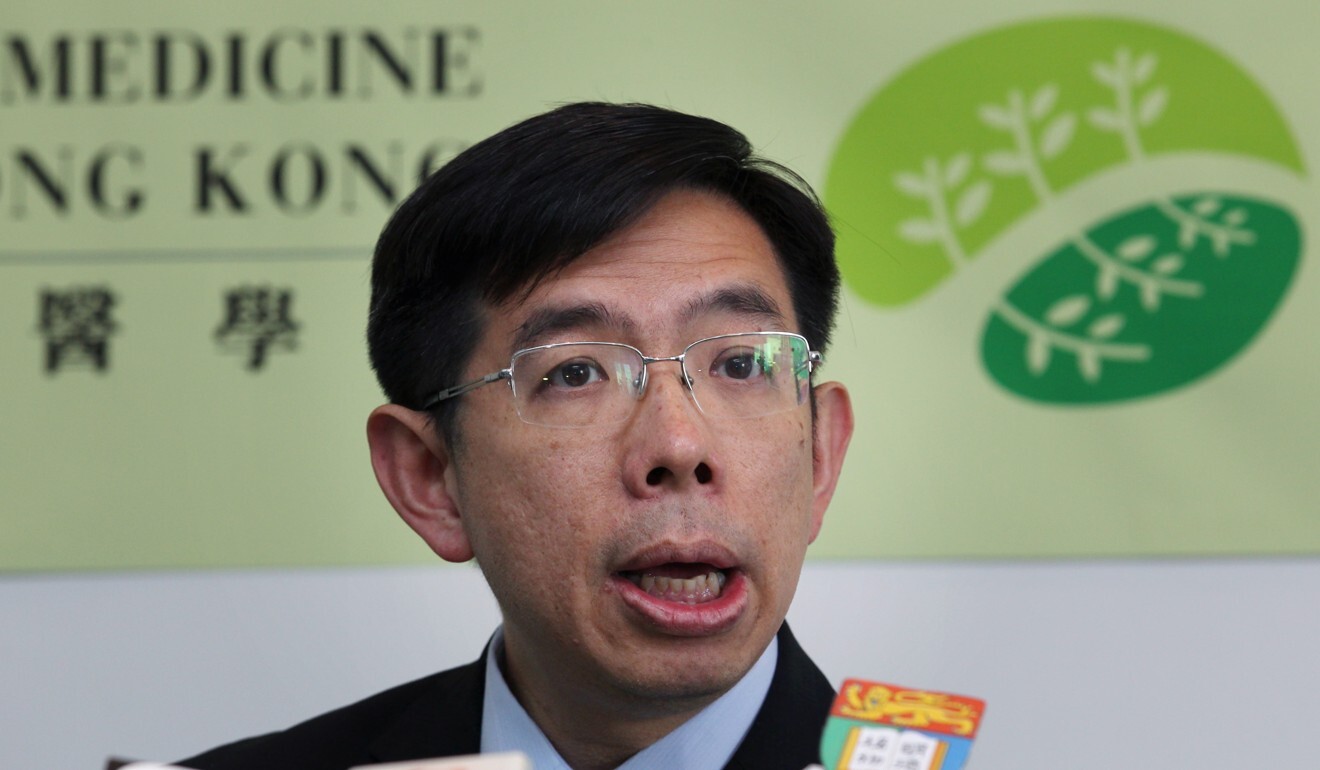 Since June last year, Hong Kong has been rocked by anti-government protests – sparked by the now-withdrawn extraditional bill – which only began to wane early this year, just as the city began grappling with the coronavirus pandemic.
The HKU survey polled nearly 11,500 people between February and July of this year, with the largest group of respondents – 49 per cent – comprising those below the age of 25. Forty-five per cent of respondents were aged 25 to 44, while only 6 per cent were 45 or older.
It found that nearly three-quarters of Hongkongers showed moderate-to-high levels of depressive symptoms, such as feelings of worthlessness and recurrent thoughts of death.
Meanwhile, just over 40 per cent displayed moderate-to-high levels of PTSD symptoms, such as intrusive memories and persistent feelings of fear, anger, guilt or shame.
Almost half of those surveyed aged 24 or younger reported symptoms of PTSD (almost 46 per cent) or depression (just under 50 per cent).
"We see very clearly that the situation is even worse for young people," Chen said. "We have to do our very best to protect ourselves, friends and family members. We cannot control what happens around us, we cannot control stress events … but we can control our reaction to these events. Mutual support is very important."
The researchers used the symptom levels of respondents who did not report any stress related to their personal lives, the protests or Covid-19 as a baseline for estimating the impact of those specific events on others.
Last year's protests were far and away the biggest source of PTSD symptoms in respondents, accounting for a 25.4 per cent increase over the baseline.
For depressive symptoms, the events were more evenly responsible for increases over the baseline, and accounted for between 8 and 13 per cent.
The study also found an overlap between PTSD and depression, with more than one-third of those reporting moderate-to-high PTSD symptoms also reporting moderate-to-severe depressive symptoms.
As for the pandemic, specifically, some 67 per cent of respondents said they felt lost about the future, while more than half reported worrying about a lack of personal protective equipment.
When it came to personal life events, conflict with family (49.4 per cent) and friends (26.1 per cent) were found to be the major stressors.
"At the population level, [PTSD and depressive] symptoms that usually contribute to diagnosis … have massively increased. As a result it is very likely that the diagnosis of these disorders will be increased," Chen said.
However, Chen said some of those who were suffering the most may also be hesitant to seek professional help.
"The majority of people do not receive any help at all despite very serious symptom levels. Our overall mental health resources are not very strong in Hong Kong, partly because the nature of the social unrest has compromised people's trust [in] the public service system," he said.
For PTSD, Chen suggested seeking professional help if the symptoms persisted one month after the initial event. But because the timeline was "more gradual" for depression, he said, it was important to look at the recurrence of the symptoms, or to what extent the low mood could be relieved, even for a few hours.
"It is important to ask oneself whether there are ways in which one can remove oneself temporarily from the contact with the stressor."
This article appeared in the South China Morning Post print edition as: Three out of four face mental health issues, survey finds