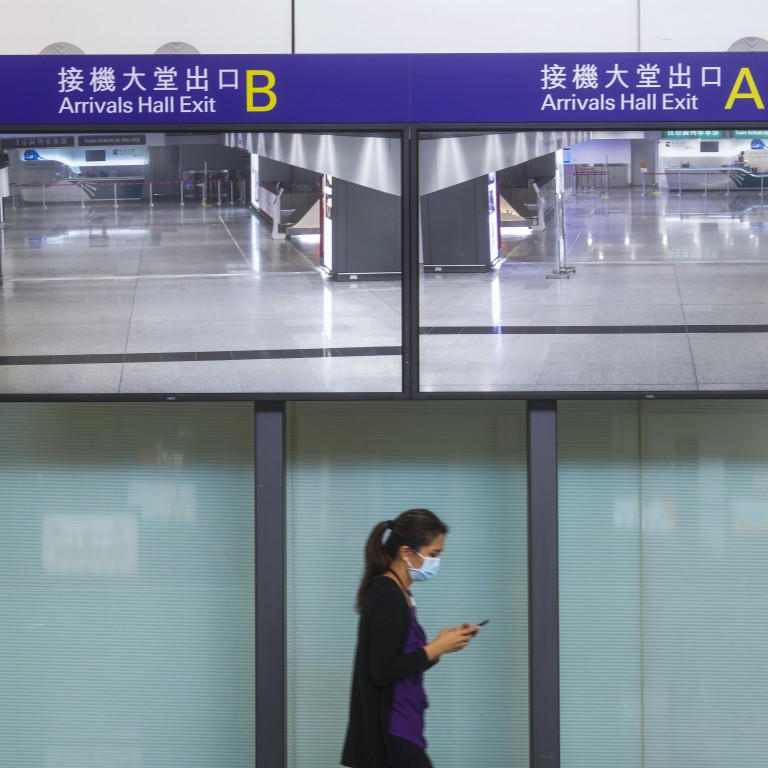 Exclusive
Hong Kong bans Air India from flying to city for two weeks over imported Covid-19 cases
Government invokes emergency public health powers after linking 11 imported coronavirus infections to New Delhi flight
Source says officials believe lab tests in South Asian nation are 'not very reliable'
Air India has been banned from flying to Hong Kong for two weeks for carrying too many passengers
infected with Covid-19
, the
Post
has learned.
The government acted after linking 11 imported cases on an Air India flight from Delhi on August 14 to poor preflight testing for the virus. It was the first time officials invoked an emergency public health regulation to penalise an airline for the offence.
Hong Kong officials on Monday revoked permission for a charter flight to land the following afternoon.
"The fact 11 passengers tested positive on the same flight shows the lab tests back in India are not very reliable," a government source said. "The airline has to do deep cleaning [on its planes] and make sure it won't happen again on future flights before they can be resumed."
Air India plays a key role in flying thousands of Hong Kong residents stranded in the South Asian nation, and its ban will increase the stress on people who have waited months to return.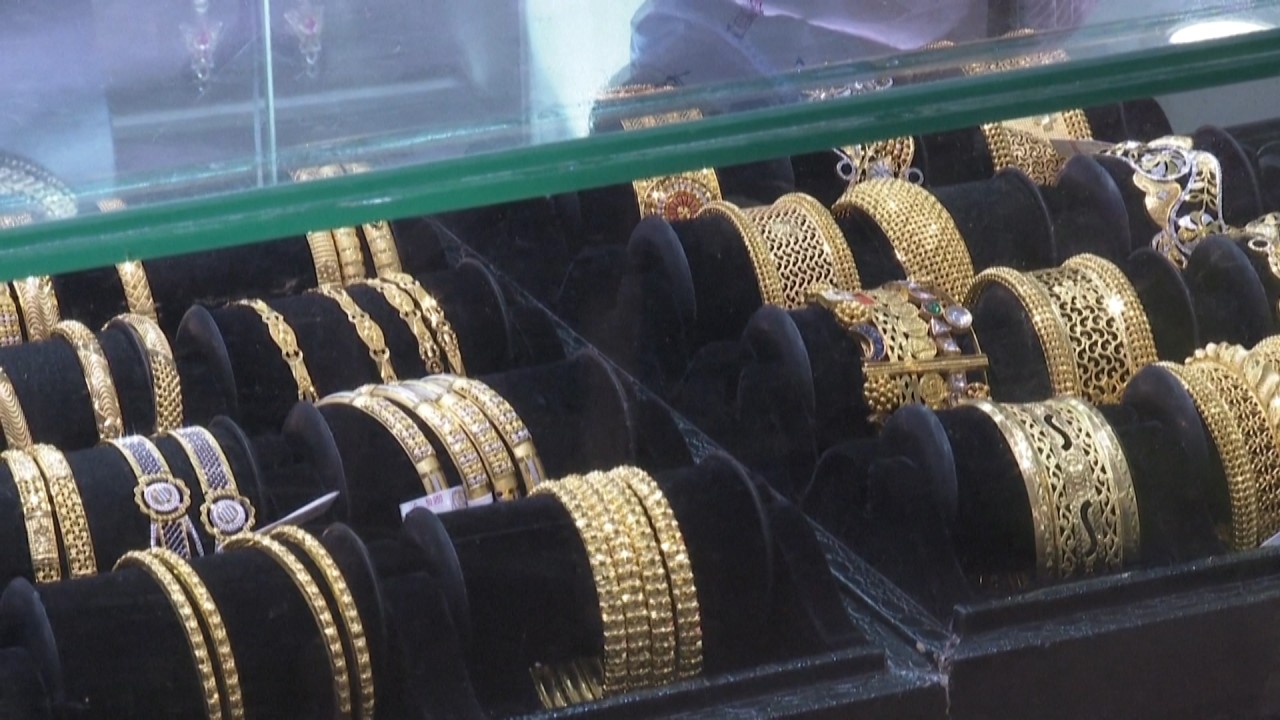 02:09
Gold loses its shine in India as Covid-19 pandemic keeps sales down and shops closed
Gold loses its shine in India as Covid-19 pandemic keeps sales down and shops closed
The government moved to suspend flights for two weeks, from August 18 to 31, by invoking the Prevention and Control of Disease (Regulation of Cross-boundary Conveyances and Travellers) Regulation.
Under the law, a health officer can prohibit an aircraft from landing in Hong Kong when passengers on board have contracted, or are likely to have been exposed to the virus, and are therefore at "significant risk".
A Department of Health spokesman confirmed, without elaborating, that Air India flight 314 from Delhi, which had carried the 11 coronavirus-positive passengers on August 14, had concerned authorities. Therefore health officials, citing the regulation on cross-boundary travellers, moved to "prohibit landing of passenger flights operated by Air India" for two weeks until August 31.
The 11 passengers with the coronavirus managed to board the flight despite strict preflight virus testing and certification requirements.
Thousands of Hong Kong residents
remain stranded in India
, having waited months for charter flights to be given permission to operate. However, those flights have been slow to get started.
Word of the cancellation emerged at around 4pm on Monday, according to a travel industry source briefed on the latest charter operation.
The source said the high number of cases from the recent flight had sparked concerns among the Hong Kong authorities as to whether robust preflight health checks were being undertaken in India.
Air India told anxious customers of unspecified restrictions imposed by Hong Kong authorities for the cancellation of the flight on Monday. The airline has also been contacted for comment.
Another repatriation flight for August 21 was unlikely to get permission to fly and two more on August 25 and 28 also looked to be in jeopardy. The flights were among eight rescue missions to Hong Kong in August operated by India's national airline.
Tuesday's flight had been fully booked, carrying more than 200 passengers, some of whom had travelled from around the nation to reach the capital but were now stranded, a source said.
Awaiting the fate of the August 21 flight, Delhi resident Mithil Aggarwal, 18, a second-year student at the University of Hong Kong, said: "I, or anybody else for that matter, have not been informed about the flight and I'm stuck in limbo since I am supposed to take a Covid-19 test in the morning which can take up to 48 hours for the result."
Aggarwal paid HK$4,000 for the flight and the same amount for his non-refundable hotel in Hong Kong. "We are doing everything we can in our power to get back to Hong Kong and complying with Hong Kong's regulations," the student added.
Since July 25, travellers from nine high-risk countries, including India and the United States, have been required to present health certificates before boarding, to show they are free of the virus.
The test has to be taken within 72 hours before boarding, and passengers also must carry proof that they have booked a hotel for at least two weeks for self-quarantine upon arrival.
The Hong Kong government also requires a declaration from Indian authorities certifying that laboratories producing coronavirus test results have been approved by them.
As of Monday, the Immigration Department said it had contacted about 6,800 residents stranded in India, including 590 HKSAR passport holders, with about 3,000 having already returned to the city.
India chalked up the third largest number of coronavirus cases in the world – 2.65 million, 700,000 of which remain active, and it has suffered more than 50,000 deaths. Globally, more than 21.5 million cases and 770,000 deaths have been reported.
Airport Authority Hong Kong said it had no comment on the cancelled flight.