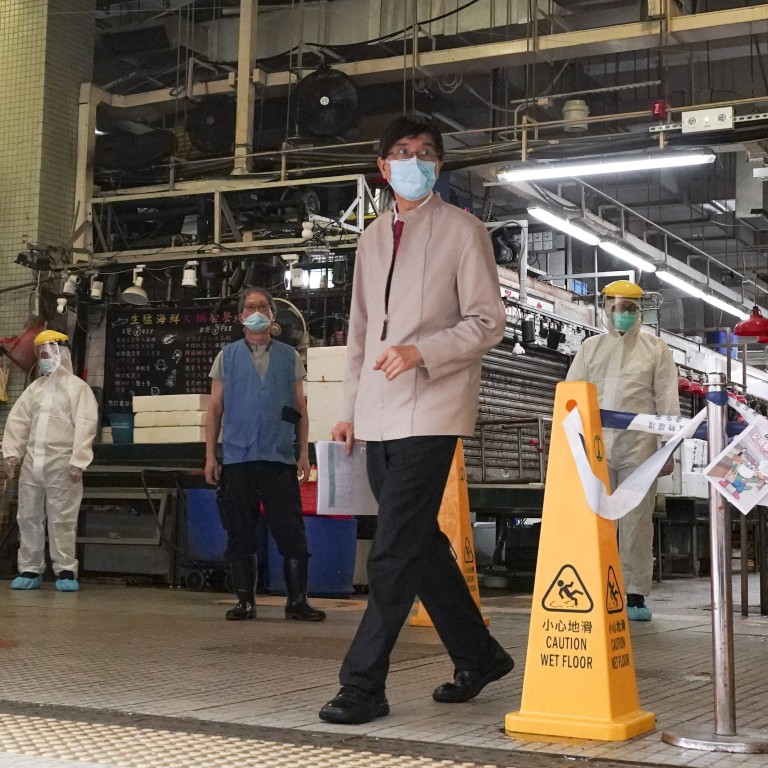 Coronavirus: fourth wave could be in store for Hong Kong, but even a speedy return to normalcy would be a 'pyrrhic victory', expert warns
Professor Yuen Kwok-yung, who advises the government on the pandemic, says infections could spike again as temperatures fall
Yuen also calls for 'watertight' border controls, and for people to record their own movements to facilitate contact tracing in the event of infection
Hong Kong could face a fourth wave of
Covid-19 infections
in the autumn and winter season, and while disruptions to normal life could persist for another six months to a year, even a speedy return to normalcy would merely be a "pyrrhic victory", a leading infectious disease expert warned on Saturday.
Professor Yuen Kwok-yung, an expert from the University of Hong Kong who advises the government on the pandemic, said that although the daily number of new confirmed cases had dropped from a peak of 149 in late July to around 10 to 20 in recent days – authorities confirmed
18 new cases on Saturday
– the city had already paid a heavy price in terms of the virus' death toll and economic impacts.
Yuen said even if the pandemic completely eased after two more weeks, it could only be called a "pyrrhic victory".
However, Yuen predicted the pandemic would worsen again in the upcoming autumn and winter because cool, dry weather eases the spread of most respiratory viruses.
"Summarising Hong Kong's anti-epidemic experience over the last seven months can help us to prepare for the fourth wave of infections in the autumn-winter season this year," he said on a radio programme on Saturday.
On Friday, the
city recorded 13 cases
, the second-lowest daily count since July 3, and another 18 on Saturday, bringing the official total to 4,786 confirmed cases, with 87 related deaths.
03:49
World's first coronavirus reinfection case confirmed in Hong Kong, a university study reports
World's first coronavirus reinfection case confirmed in Hong Kong, a university study reports
Pointing to the latest wave of infections and deaths, which intensified in July, Yuen said the genetic sequence of the coronavirus showed that the strain had been imported from Southeast Asian countries, speculating that its spread through the city might have been through taxi drivers and restaurants.
"So, our border control must be almost 'watertight', and the number of people exempted from quarantine should be minimised as far as possible. All exempted persons should have virus tests in Hong Kong after arrival," he said.
He said residents should also minimise the time they spent taking off their masks to dine or chat in a group, noting that over half of the infection clusters were related to restaurants, bars, karaoke lounges and the like.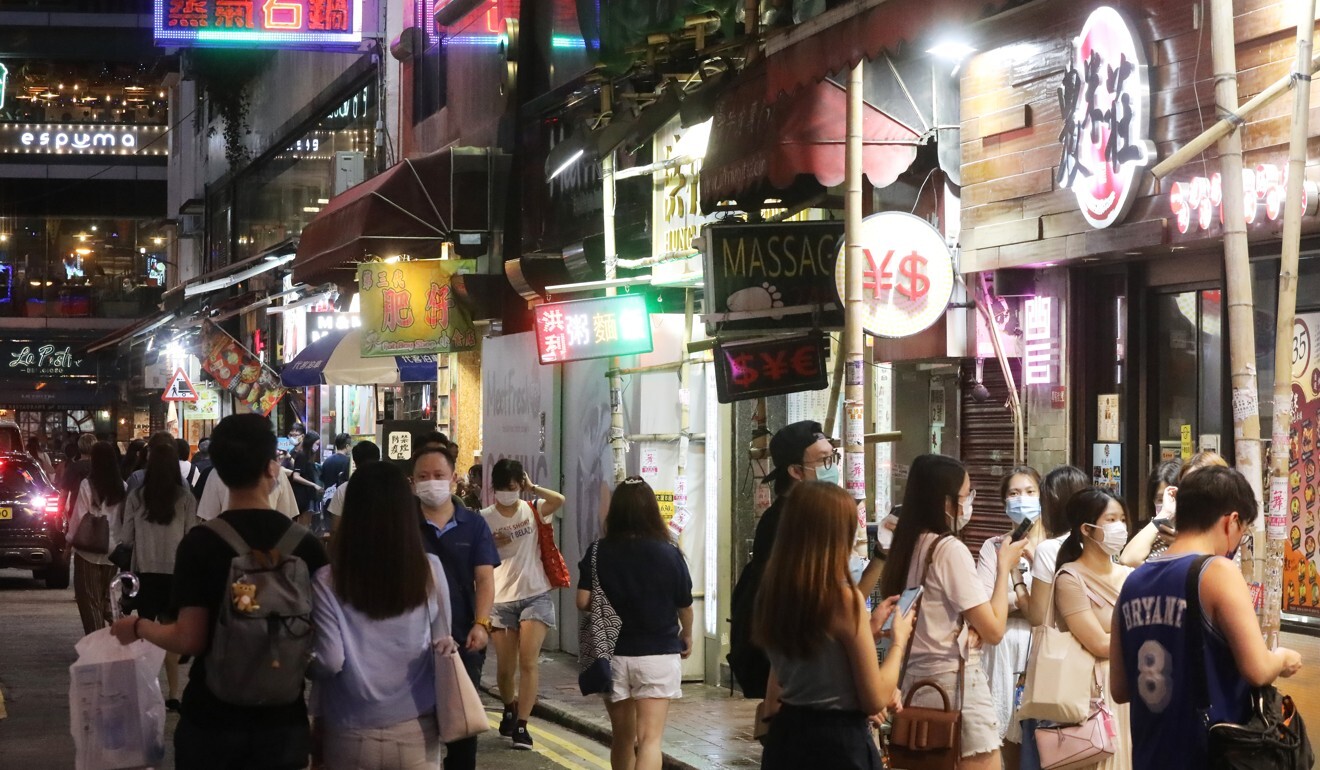 Authorities have also reported clusters traced to wet markets, construction sites, domestic helpers' dorms, elderly care homes and the city's port.
Yuen urged the public to record the vehicle registration plates of the transport they took every day, as well as the addresses and phone numbers of any restaurants they visited or shops where they spent more than 15 minutes.
He said such notes could help health officials trace close contacts in the shortest time frame possible.
He also suggested having all government-run outpatient clinics distribute specimen bottles for testing to any residents who felt they were in need, or who exhibited mild upper respiratory symptoms.
"All reports should be done within a day as to isolate the patients and trace their contacts earlier," he said. "Complicated and expensive universal testings could only be avoided when we have done enough testings before a large outbreak."
Starting on Tuesday, more than 140 testing sites in community halls, schools and stadiums will collect samples across the city's 18 districts as part of a mass testing scheme, with daily intake running from 8am to 8pm, and disinfection at the sites carried out twice a day.
Secretary for the Civil Service Patrick Nip Tak-kuen, who is coordinating the free Beijing-backed programme, said it could help the government gain control of the Covid-19 crisis without the need for further drastic social-distancing measures.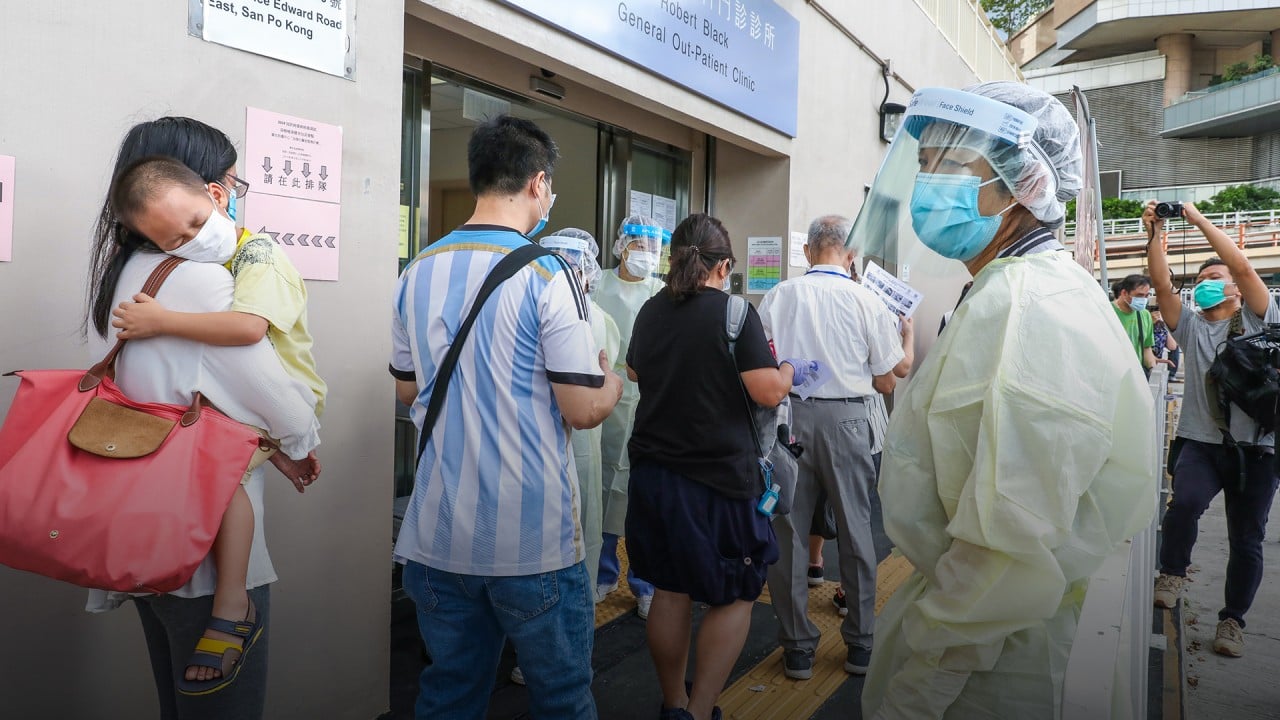 03:07
Hong Kong's mass Covid-19 testing to begin on September 1, to last at least 7 days
Hong Kong's mass Covid-19 testing to begin on September 1, to last at least 7 days
About
220,000 people in Hong Kong
signed up online for the voluntary Covid-19 testing scheme in around 11 hours as registration began on Saturday.
Yuen said those who were worried they might be infected should seize the opportunity to get checked.
He also added that other new infectious diseases could emerge in the future, noting that a number of diseases, including severe acute respiratory syndrome (Sars), which ravaged the city in 2003, and this year's Covid-19 – both believed to have originated in animals – made the jump to human populations due to people's "ignorance" and "greed". As such, people should think about how to achieve an ecological balance with other living things, including viruses and germs, Yuen said.
This article appeared in the South China Morning Post print edition as: fourth wave could hit hong kong