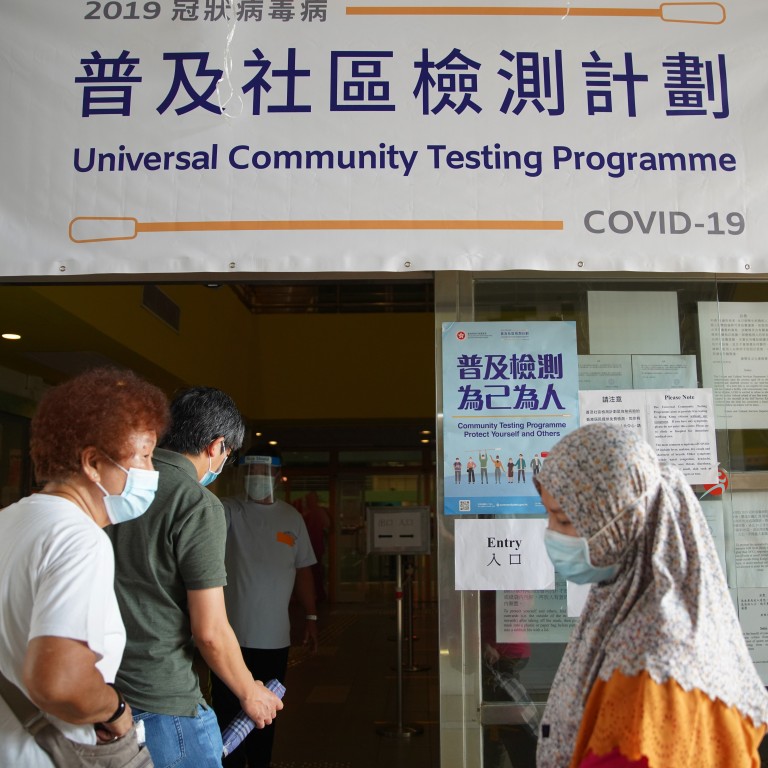 Just six Covid-19 cases in first batch of 128,000 Hongkongers tested in mass screening scheme – including four recovered patients
Four are recovered patients discharged last month but still carrying traces of the coronavirus
Medical experts say identifying any invisible carriers through the mass exercise will be crucial in the race to contain the current wave
Only six Hong Kong residents were confirmed infected in the first batch of 128,000 tested in the city's universal
Covid-19
screening programme, four of them being recovered patients discharged last month but still carrying traces of the coronavirus.
As officials revealed on Thursday that the free, community-wide voluntary testing scheme had effectively tracked just two new Covid-19 cases so far – as the other four had recovered and posed low infectious risk to the public – medical experts said identifying any invisible carriers caught through the mass exercise would be crucial in the race to contain the current wave.
"Just a handful of cases could undermine us," said Professor Yuen Kwok-yung, a top microbiologist at the University of Hong Kong (HKU) and an adviser to the government on pandemic control.
"Let's say there are 20 cases in every 800,000 people. If you do the maths, given that Hong Kong has a population of 7 million, there are going to be some 100 cases."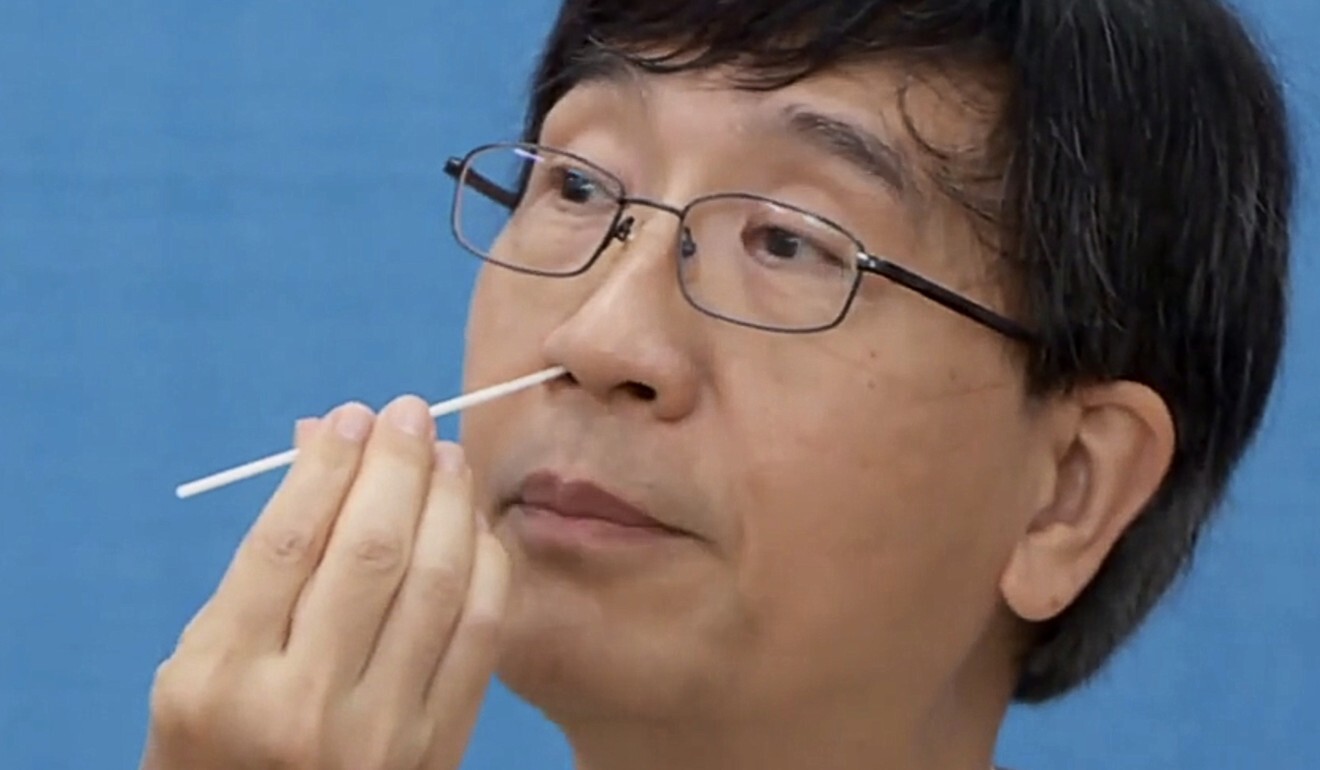 If those 100 people went out and spread the coronavirus in restaurants and public transport, Yuen said, the consequence could be "very serious".
Professor Gabriel Leung, dean of HKU's medical school, said the number of infections identified from the programme so far was well within his estimate of 3.8 to 16.4 people being confirmed for every 128,000 tested.
If the entire population was tested, he estimated, 494 people would be found infected – but only 140 of them could infect other people, after factoring in their viral load and the government's social-distancing and quarantine measures.
"We are actually in a race with the virus, with the transmission chains out there," Leung said.
He urged the government to move quickly to directly procure vaccines from pharmaceutical companies, saying an allocation scheme by the World Health Organisation and other groups would only secure 20 per cent for the population.
The mass testing programme was launched on Tuesday amid resistance from activists and some medical professionals who doubted its cost effectiveness and said letting citizens gather to get tested in 141 centres across the city could in turn spread the virus.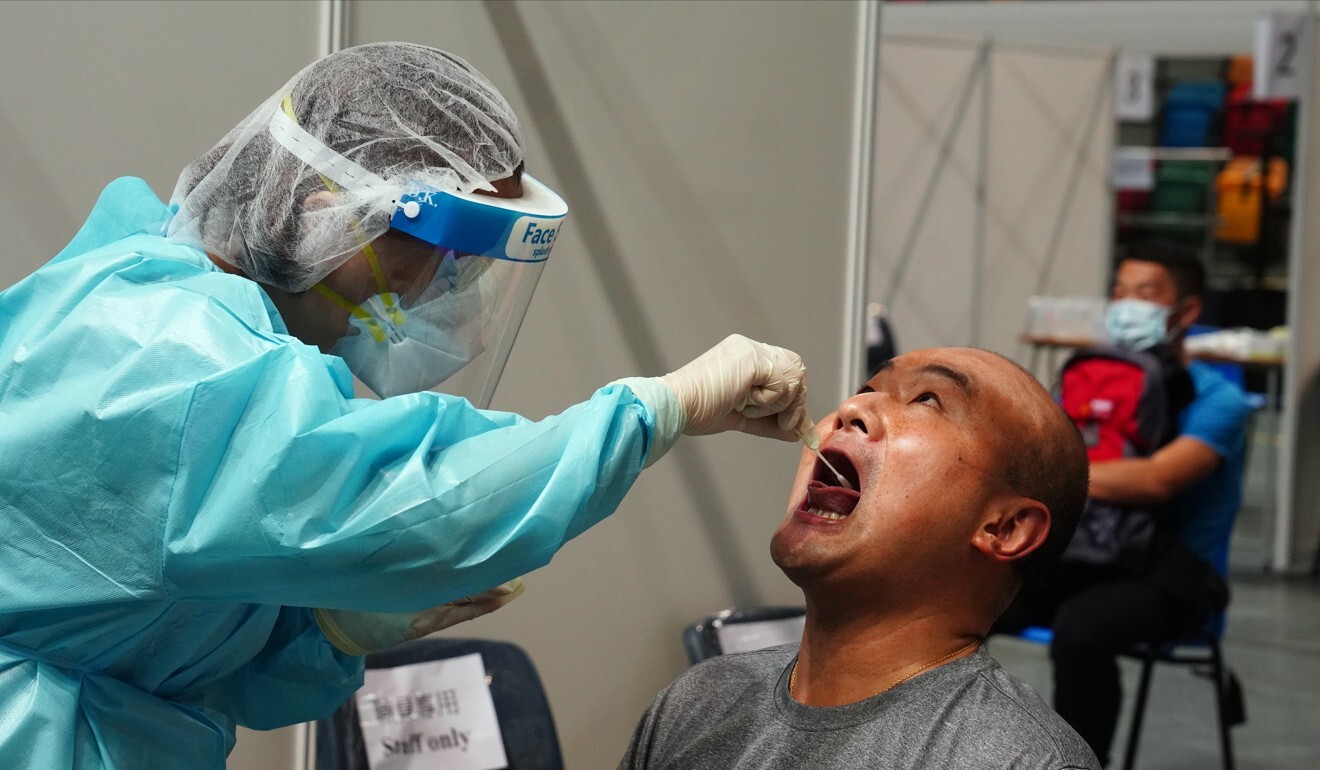 The Beijing-backed scheme is scheduled to last for a week but can be extended for another seven days if there is demand.
As of Thursday night, 884,000 people had registered for the mass screening, of which 470,000 had been tested. Although the government said earlier that the labs handling the tests had a daily capacity of about 300,000, only 128,000 samples had been tested as of 2pm. But by Thursday night, 138,000 samples had been tested.
At a daily coronavirus briefing on Thursday, Dr Chuang Shuk-kwan from the Centre for Health Protection said four of the six confirmed cases had been treated and discharged from public hospitals last month. While they still carried traces of the pathogen when they took part in the voluntary programme, Chuang said, they posed a low risk of infecting other people and did not require quarantining.
It remained unclear how the other two patients became infected.
One was a 63-year-old man who lived at Wah Fung Gardens in Kwai Tsing and would usually visit wet markets in Cheung Sha Wan, Sham Shui Po and Mei Foo.
The other was a 22-year-old woman who lived in Tuen Mun's Siu Hong Court. She had occasionally visited a friend living in Kwun Tong's Shun Lee Disciplined Services Quarters where some residents had been infected earlier.
Each of the two were said to have about four to five close contacts who would be quarantined.
A government source said there were no false positive cases from the community programme so far.
All preliminary-positive cases were later confirmed.
"I must emphasise this is the first batch of results that we have. Until we finish the entire programme, it will be very difficult to make any interpretation on the positive rate of the programme," Director of Health Dr Constance Chan Hon-yee said.
"Nonetheless, I think the scheme is useful and has picked up positive cases who will be investigated by us and their close contacts will be put under quarantine."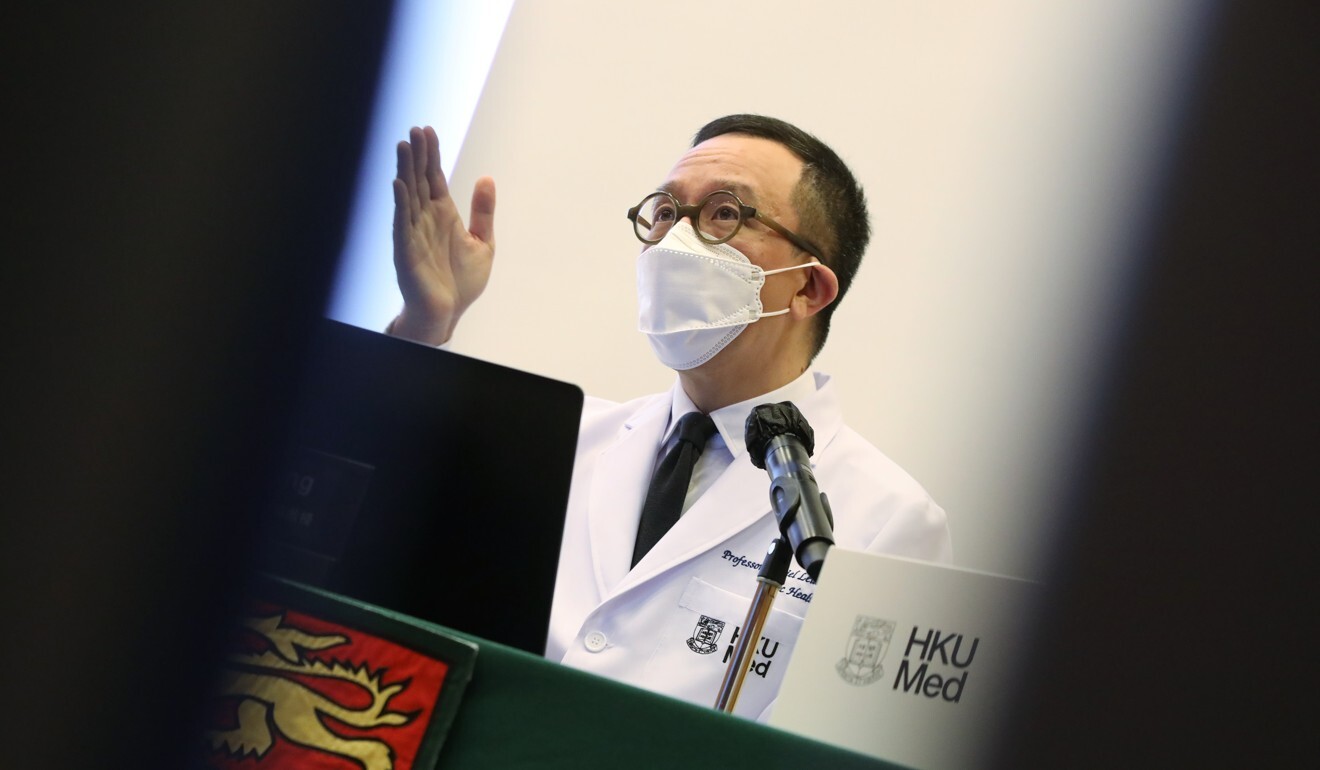 On why only 128,000 samples had been tested as of Thursday afternoon, instead of 300,000 daily as pledged earlier, Chan admitted there would be processing issues in the beginning but she was confident they could be overcome in the coming days.
The third group of professionals from mainland China, about 200 this time, arrived in Hong Kong on Thursday and joined the 220 others already in the city to help run the mass testing.
Opposition politicians and activists have questioned their qualification to conduct medical work in the city under a different medical registration system, prompting the government to accuse them of stoking fears for the sake of politics.
In addition to the six Covid-19 carriers identified from the mass screening, eight more coronavirus infections were reported on Thursday. Among them, one was an imported case from India and four were local transmissions with no identifiable source.
One was a caretaker at the Hong Chi Lei Muk Shue Hostel, where more than 20 workers and residents have been infected.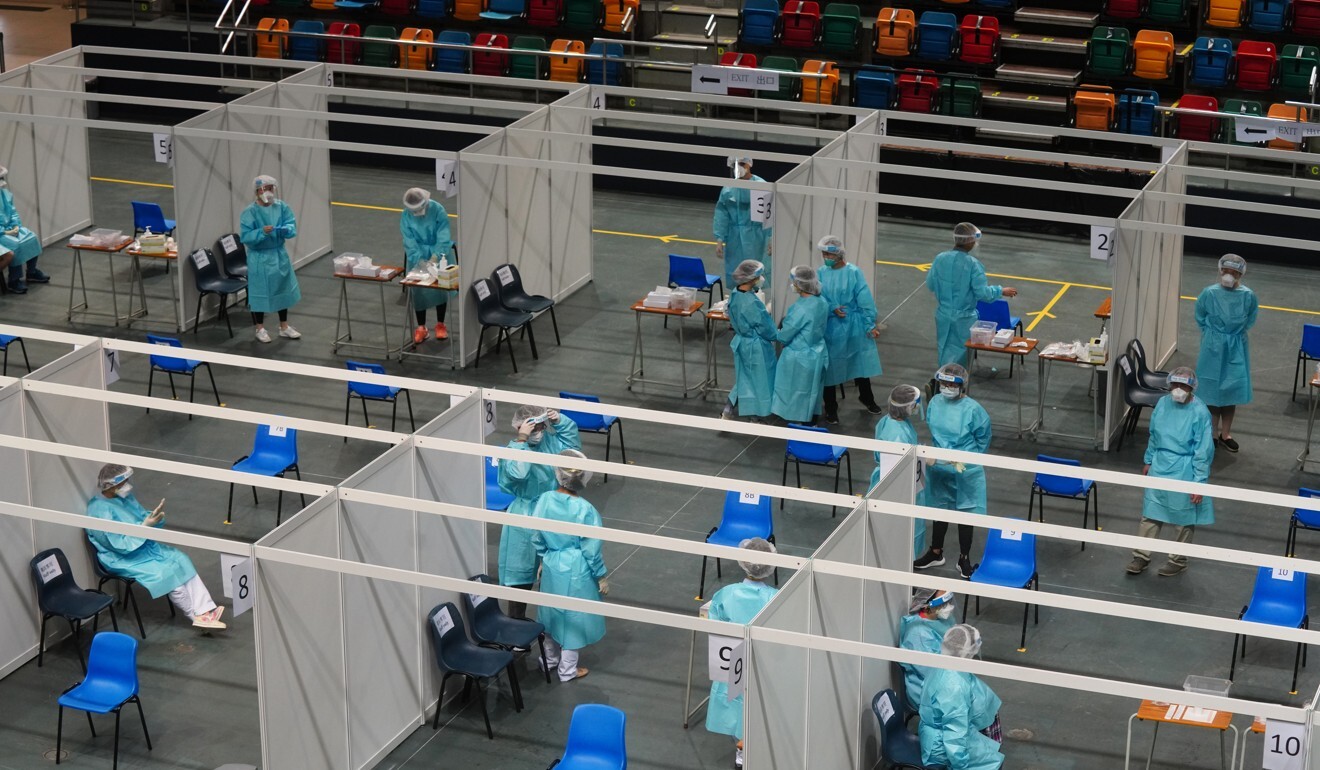 The eight new infections have been added to the government's official Covid-19 tally, which stands at 4,838. The two other new infections found from the community testing will be included in Friday's figures.
Another woman, aged 63, was confirmed to be infected with Covid-19 after a postmortem examination was conducted, taking the city's related death toll to 94.
HKU's Yuen said that having a more rounded picture of the outbreak could help the authorities better determine social-distancing measures and border-control policies. It would also prepare the city for an enhanced testing capacity for a possible fourth wave of Covid-19, he added, warning it was almost certain to come.
Yuen also made a prediction about the development of future vaccines, suggesting that each person would be likely to require two doses of injections, based on his research about a Hong Kong patient.
Additional reporting by Gigi Choy and Chan Ho-him
This article appeared in the South China Morning Post print edition as: Six cases detected among first batch of 128,000 tests