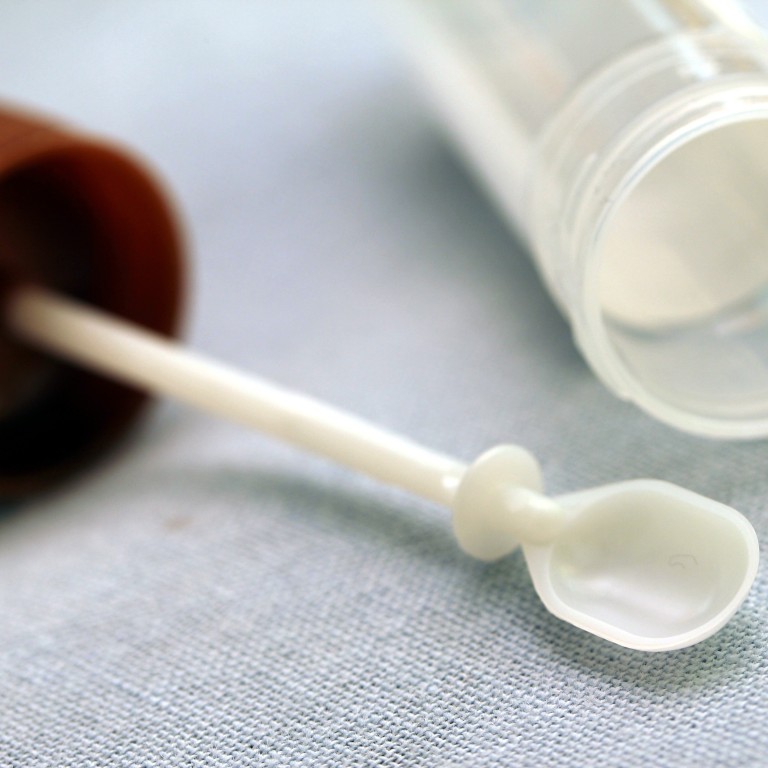 Hong Kong third wave: new testing push for elderly, at-risk infants after study finds Covid-19 lingering in stool samples
More than half of 15 infected patients tested had coronavirus in stool even after deemed well enough to be discharged
Two-year-old boy's samples test positive for 36 straight days, prompting call for regular disinfections of homes, toilets
Hong Kong will expand stool testing for
Covid-19
among the very young and the elderly in the wake of a local university study that found the coronavirus in samples taken from patients with no respiratory symptoms – in some cases, days after they tested negative.
The two-part study, carried out by Chinese University, showed that collecting stool samples was a better option for infants and the elderly, who might find it difficult to undergo nasal or throat swabs, scientists said.
The team announced in March the coronavirus could remain in the stool of carriers even though it was no longer found in sputum, nasopharyngeal and deep-throat saliva samples.
The ensuing study covered 2,000 samples taken from airport arrivals since March and a group of 15 Covid-19 patients in hospital. The coronavirus was found in the stool of more than half the latter group, despite a lack of discomfort in their stomachs or intestines, a finding scientists called a first.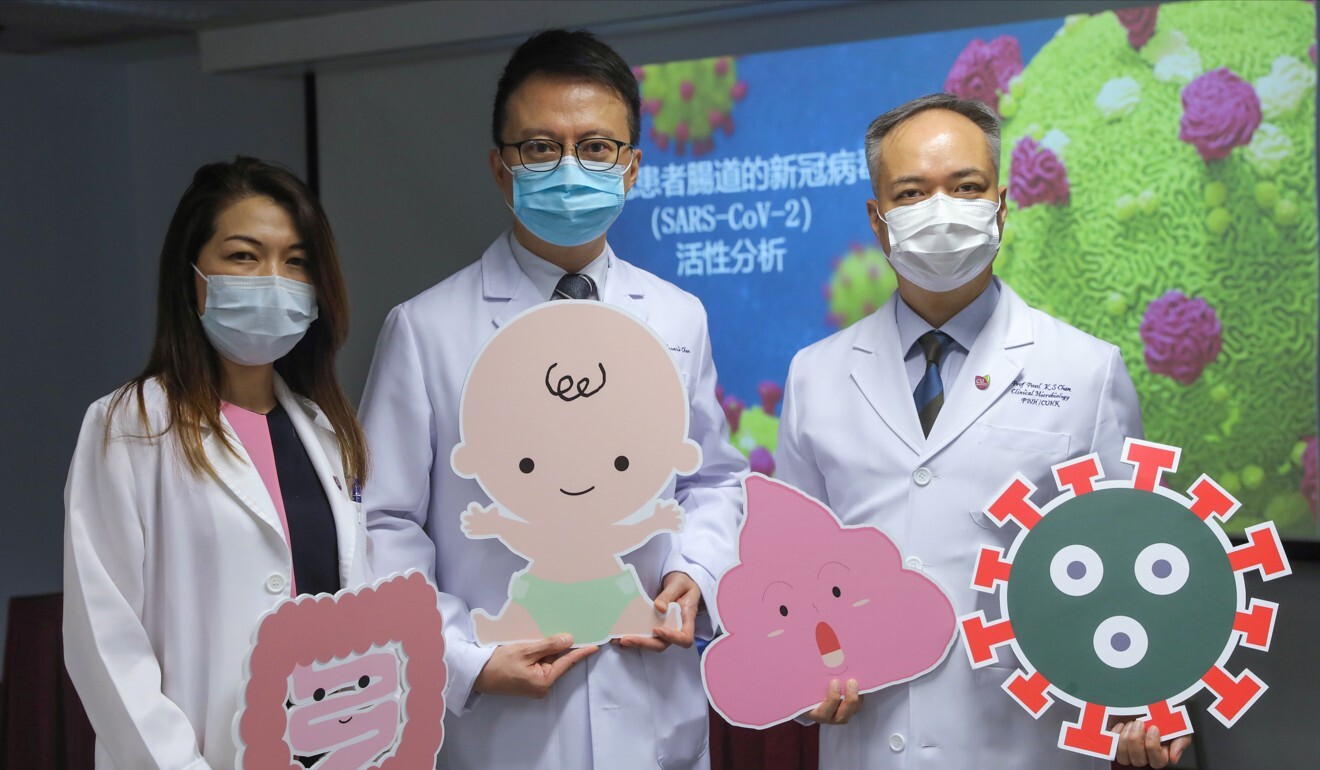 "Our study proved that some discharged patients may still carry infectious stool samples that may transmit the virus to their family members or friends," said Professor Paul Chan Kay-sheung, chairman of the university's microbiology department. "Thus, they must be alert, maintain good hygiene and disinfect toilets and their homes regularly."
Chan said up to 2,000 stool tests would be conducted from Monday onwards for children returning to Hong Kong, as well as for infants connected to high-risk clusters. The US Food and Drug Administration was in discussions with the team to learn more about the testing, he added.
Since March, the university team has been testing children returning from overseas. It identified six confirmed cases out of 2,128 stool samples – a positive rate of 0.28 per cent. One of the cases, a two-year-old with no symptoms, had his stool samples test positive for 36 consecutive days.
"We believe stool [of infected patients] can increase the risk of community transmission," medical faculty dean Francis Chan Ka-leung said. "We understand [from the study] that infants and young children may have this problem – they have no symptoms and become hidden transmitters."
In order to identify more hidden carriers, a testing centre has been established at the school to help with screening of the city's paediatric population.
The centre, according to Chan, will work in partnership with the Department of Health, aiming to carry out 2,000 tests a day. It will mainly serve children who have had family members infected or live in risk-prone areas.
They hope to expand the testing to cover more children later, including kindergarten pupils set to return to school soon, though no timetable has been set.
In the part of the study focused on the 15 confirmed Covid-19 patients, stool samples were tested two to three times a week during their hospital stays.
Over half of the patients were found to have the virus in their intestines and stool, despite having no related symptoms. Among that group, stool samples for three were still testing positive six days after their respiratory samples had come back negative.
Chan said that while the Hospital Authority had allowed patients to be discharged once they had generated antibodies – a necessary move given the medical system's limited capacity – patients should still be very careful afterwards.
"When the patient is discharged from the hospital, he or she might not be completely uninfectious, but because of antibodies, the infectivity is greatly reduced," he said.
The team will also discuss and review some infection-control guidelines with the health authorities based on the study's results, to minimise risks of reinfection in the community.
"We are determined to do population-based screening for our young," Chan said, adding the non-invasive testing method was easier for infants compared to throat or nose swabs.
This article appeared in the South China Morning Post print edition as: University study finds virus lingers in stool samples