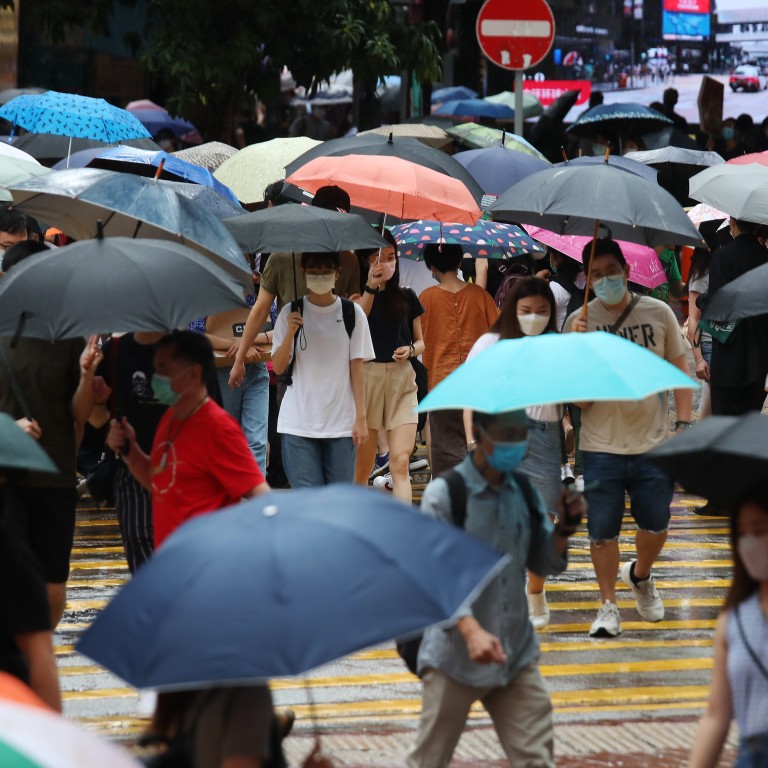 Coronavirus: Hong Kong urged to add France, Spain, Britain and Russia to Covid-19 high-risk list
Public health expert says Britain, France and Spain are facing a second virus wave and warns crisis will become more severe in Europe as weather cools
Existing local curbs, such as limiting to four the number of people allowed to eat out together or gather in public, to last until at least October 1
Hong Kong is under pressure to add Covid-19-stricken European nations to its list of high-risk countries under which travellers must prove they are not infected with the
coronavirus
before boarding flights, as the city's leader revealed on Tuesday that a review was under way.
France, Spain, Britain and Russia are among the countries that should be added to the list, according to a leading public health expert advising the government on its anti-pandemic strategy.
Five more imported Covid-19 cases were recorded on Tuesday – out of a total of eight confirmed infections. The government also extended social-distancing measures for another week, meaning the public would not be out celebrating the Mid-Autumn Festival, which falls on October 1, in large numbers.
The city has maintained its trend of declining Covid-19 infections in recent weeks, down from more than 100 a day for a spell in July, but the number of imported cases remains alarming.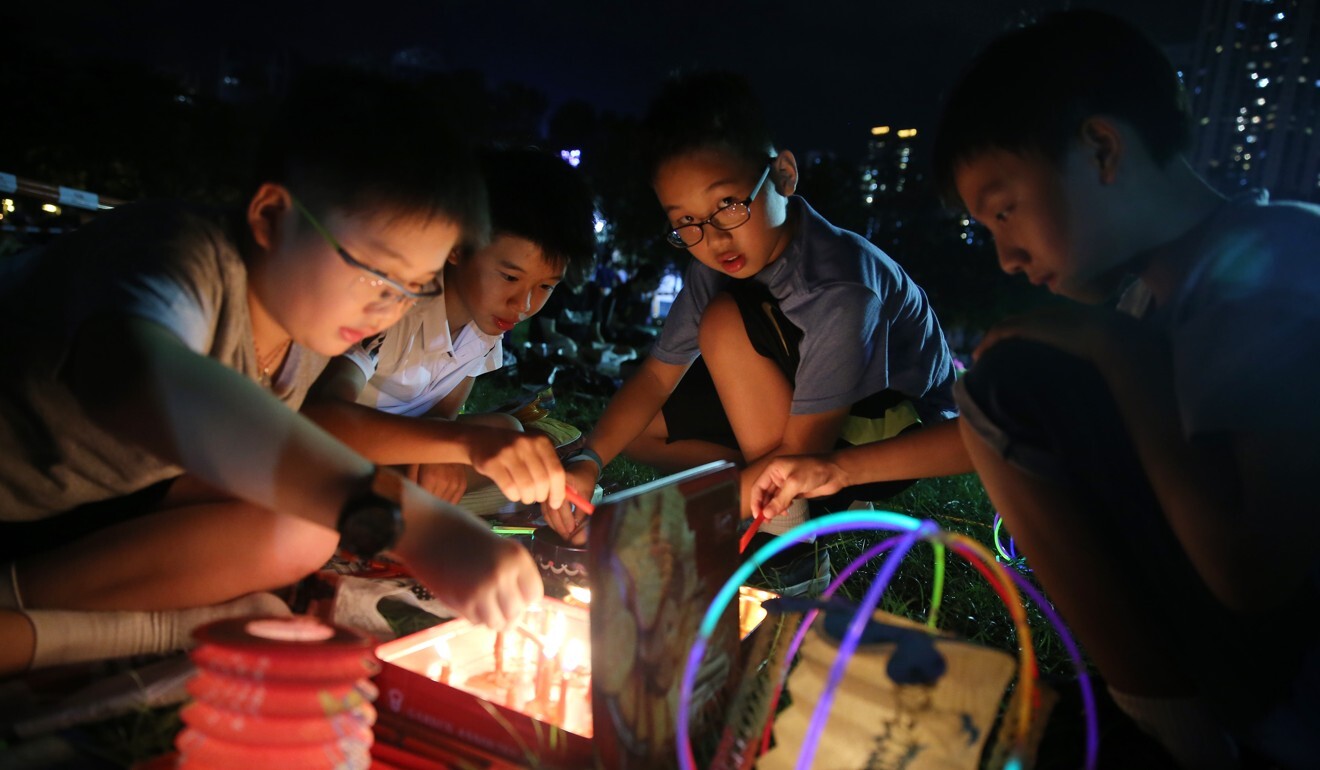 Of the 236 cases confirmed in September to date, 99, or 41 per cent, were imported. But the situation worsened over the past week, with 63 per cent of cases involving returnees from overseas.
They mostly involved those returning from India, the Philippines, Nepal, Pakistan and Britain, while a smaller number of cases were from France, Spain and Russia.
Chinese University's Professor David Hui Shu-cheong, a government health adviser, noted that Britain, France and Spain were facing a second wave of coronavirus infections, adding that he believed the health crisis in Europe would become severe as the weather turned cooler.
Official figures showed Britain was seeing a resurgence of cases but, so far, had not reached the levels seen in March and April, while France and Spain were dealing with a much-feared second wave.
Hui suggested the government review its list of high-risk countries, from which residents returning to the city needed to present proof of negative Covid-19 test results and hotel bookings for not less than 14 days before boarding their flights. Returnees from other locales, meanwhile, simply face a mandatory 14-day quarantine period.
Ten countries have been on the high-risk list since July 15.
"In the past seven days, France has had about 66,000 cases, Spain has around 50,000, while England also has 25,000. The infection figures are not small, so we must pay special attention to these European countries that might have a large outbreak," Hui said.
He said the government could look at which destinations had an epidemic when deciding upon the list.
"For example, Britain saw a surging number of cases. Perhaps there should be an update on a regular basis, like once a month," he added.
Speaking ahead of her weekly Executive Council meeting, Hong Kong's leader, Chief Executive Carrie Lam Cheng Yuet-ngor, said the Centre for Health Protection was reviewing the list, and would announce when it was ready.
"We believe that imported cases cannot be completely avoided, and we will closely monitor the latest global pandemic development," she said. "The Centre for Health Protection is now examining whether there are other high-risk areas that need to be added to the list."
Lam said that although Hong Kong's third wave of coronavirus infections was gradually receding – with just seven confirmed cases of unknown origin detected in the past week – the city should not let its guard down.
"As I predicted a week ago, it would be difficult to further relax our social-distancing measures in a week's time," she said.
Existing curbs, including limiting to four the number of people allowed to eat out together or gather in public, will now remain in place until October 1, the date of the Mid-Autumn Festival and National Day.
Most leisure venues, such as karaoke lounges, bars and theme parks were allowed to reopen last Friday, subject to conditions to curb the virus' spread. While Ocean Park immediately reopened last week, Hong Kong Disneyland was set to reopen on Friday, initially for five days a week.
The theme park on Lantau Island would remain shut on Tuesdays and Thursdays until further notice, except for public holidays, and special occasions as designated by the resort. All guests had to book online and make a health declaration in advance.
The extension of social-distancing rules came as health authorities announced the eight new coronavirus cases, including three locally transmitted infections, all of which were from traceable sources.
Among the three local cases were two domestic helpers, aged 23 and 30, who lived in Hung Hom and Tuen Mun, respectively. The other was a 14-year-old girl, who is a family member of a previously known case. They were all sent to hospital from quarantine centres.
The latest figures took the total number of confirmed cases in the city to 5,046, with 103 related deaths.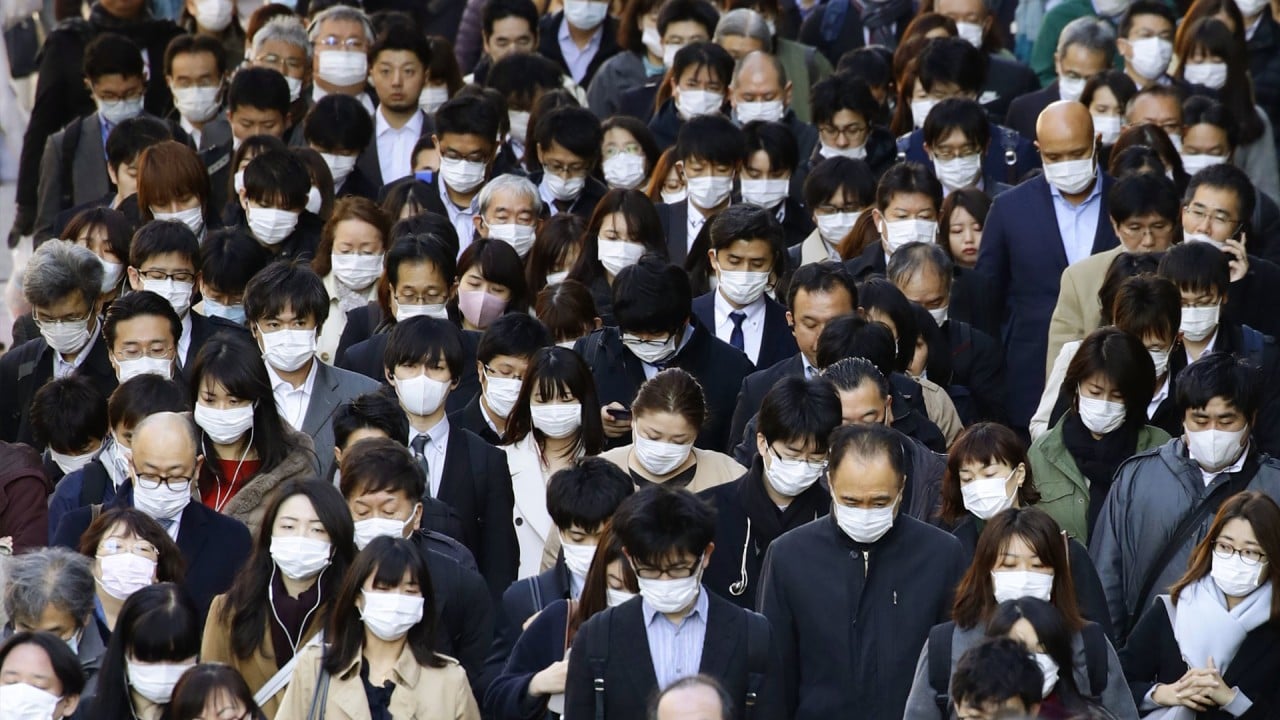 02:41
Coronavirus: What is social distancing?
Coronavirus: What is social distancing?
Meanwhile, a four-year-old boy tested preliminarily positive for Covid-19 after being admitted to Tuen Mun Hospital's accident and emergency department on Monday. He was in a stable condition in an isolation ward.
The boy, who has a chronic disease, receives regular treatment. He was last treated on Friday in the hospital's paediatric ward for two hours. He had no respiratory symptoms and was wearing a mask for most of the time, the Hospital Authority said.
Ten children were identified as close contacts and required quarantine measures for 14 days. Another six children would be put under 28-day surveillance. An operational assistant responsible for cleaning the patient's toilet also had to be quarantined for 14 days for not having a face shield.
In another development, the Department of Health said investigations and testing work were still ongoing in relation to a University of Hong Kong researcher whose infection was announced on Saturday, adding that, so far, no more related positive cases had been identified.
Separately, the city's public hospitals pledged a multipronged strategy to increase service capacity and reschedule non-emergency and non-essential appointments disrupted by the third wave as infection numbers dwindled. But at the moment, visitation would continue to be suspended.
Dr Ian Cheung Tsz-fung, a Hospital Authority chief manager, said family visitation to inpatients, which was suspended again during the third wave, could resume at the earliest if there were few or no Covid-19 infections of unknown origins for about five to six days after the Mid-Autumn Festival, but he stressed no decision had been made yet.
Additional reporting by Kanis Leung and Victor Ting
This article appeared in the South China Morning Post print edition as: City urged to add France, Spain and Britain to high-risk list