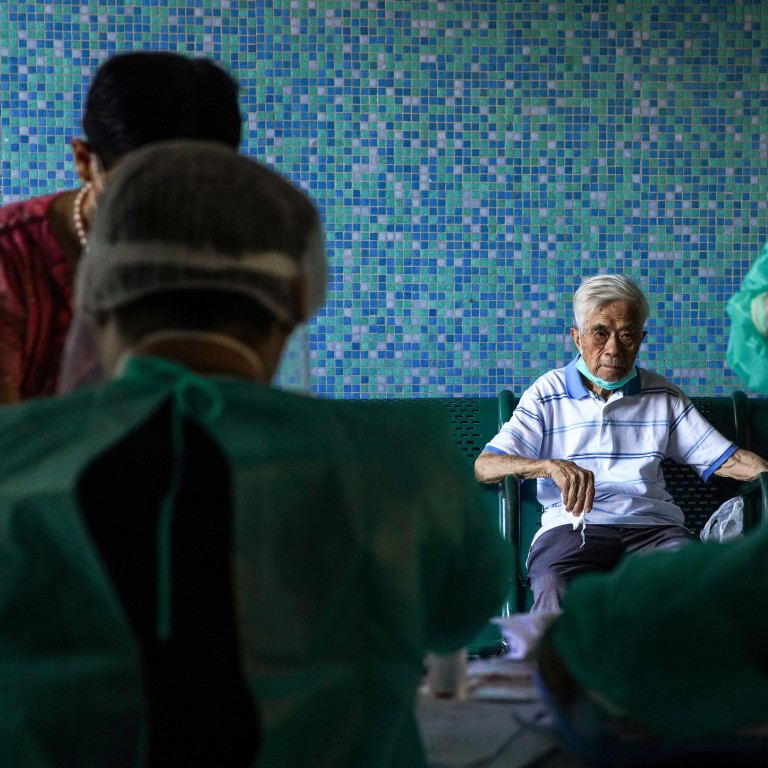 Coronavirus: who will be Hong Kong's worst hit in Covid-19 fourth wave? Students, poor, elderly most at risk
Rising infection rates in schools overseas could be a sign of what's to come for Hong Kong as students return to campuses
Meanwhile, lingering issues in elderly care homes could lead to repeat of third wave mistakes
Hong Kong's third wave of Covid-19 infections led to nearly 4,000 people contracting the virus between early July and late last month, 98 of whom died, but the fight is far from over. In the second of a three-part series, the Post identifies high-risk groups as a fourth wave looms, and looks at what the city has learned – and hasn't – from its past experience in combating the pandemic.
Schools, domestic helpers and subdivided flat tenants are sitting ducks for a possible fourth wave of
Covid-19
infections in Hong Kong later this year, health experts have said, while poorly equipped care homes remain an unresolved problem undermining the fight against a looming major outbreak.
Students in the city finally resumed classes at schools late last month as Chief Executive Carrie Lam Cheng Yuet-ngor said the third wave of infections had been
largely contained
. But experts have already warned that a new wave could be coming, as untraceable local cases linger, social activities increase and travel bubbles are eventually established.
While authorities have pledged to learn from the third wave and to step up anti-epidemic measures, public health experts, in interviews with the Post, have identified potential time bombs that could trigger a resurgence of infections in the next few months.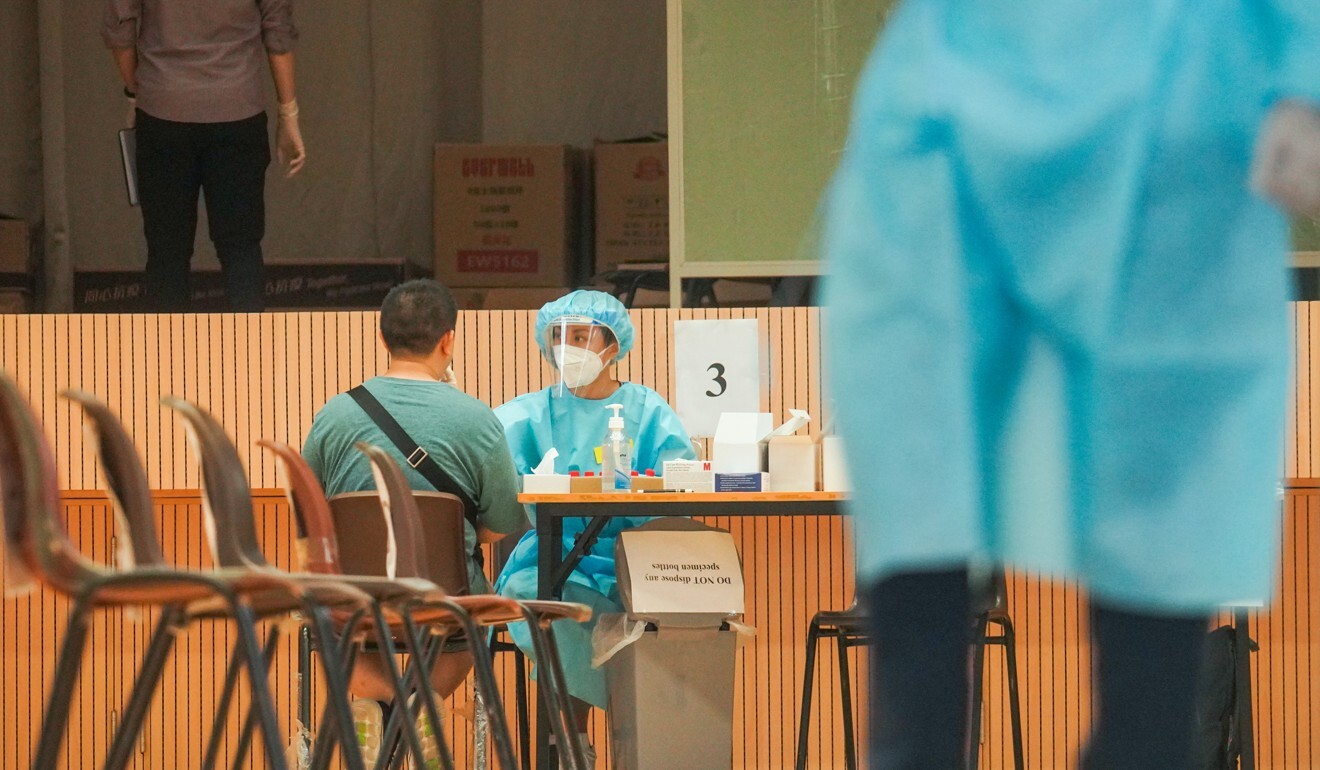 Children as silent carriers?
Fears of a new round of infections have intensified since last month, as schools overseas began struggling with outbreaks on campuses.
Data from the Office for National Statistics in Britain, for instance, showed that the positive rate for the coronavirus among children aged 12 to 16 increased from 0.03 per cent in early September to 0.45 per cent by September 24.
Schools in Canada have also been shut down since classes resumed last month. More than 1,400 schools had reported at least one Covid-19 case, and at least 107 outbreaks had been confirmed as of Saturday.
In Hong Kong, a 22-year-old student at the Institute of Vocational Education was among the reported infections on Saturday. About 2,000 students and teachers at the school needed to be tested, and at least two students had been put into quarantine.
Professor Yuen Kwok-yung, an infectious diseases expert from the University of Hong Kong, said schools were prone to high infection risks, much like elderly homes, dormitories and resting places at construction sites.
"The long duration of people coming together closely in a highly crowded and enclosed environment [means] even masking will fail," Yuen said.
He warned that the very fine particles laden with the virus, which cannot be filtered by masks, could build to high concentrations in poorly ventilated, crowded areas.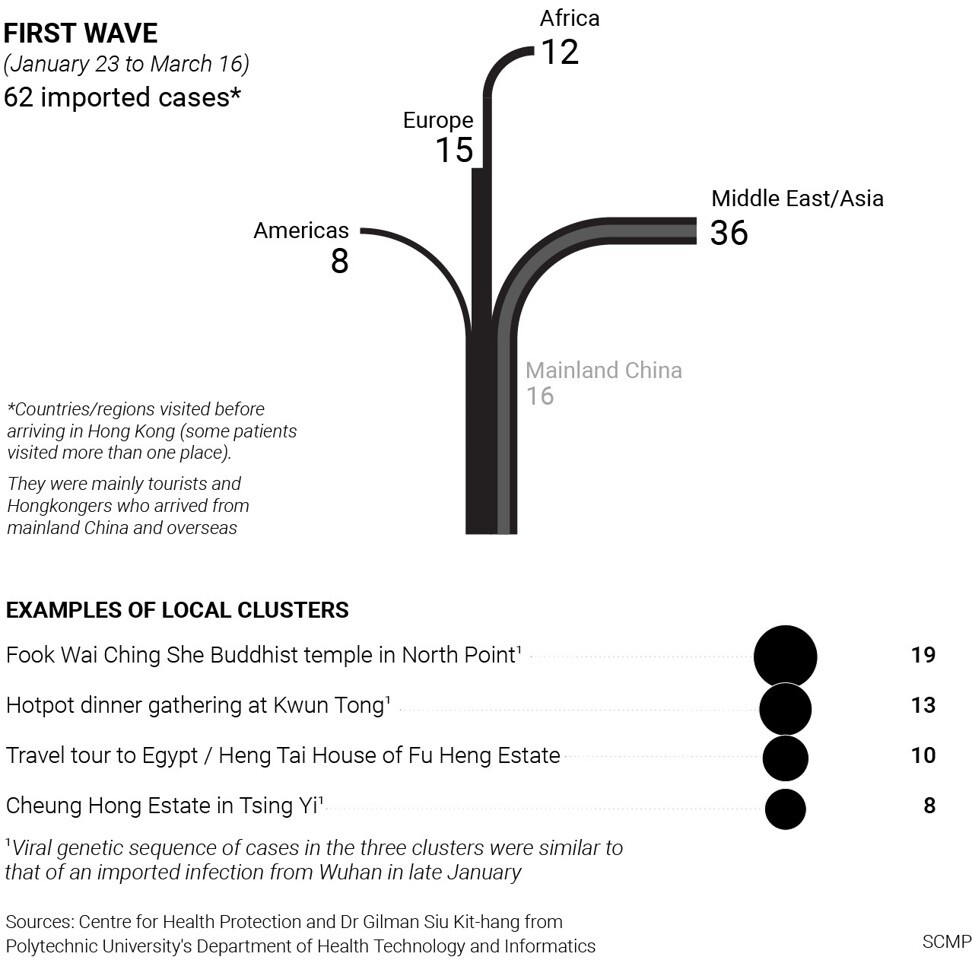 Dr Joseph Tsang Kay-yan, co-chairman of the Hong Kong Medical Association's advisory committee on communicable diseases, said young people – who tended not to fall noticeably ill after catching the coronavirus – could enable large swathes of silent transmissions to go undetected on campuses.
"We know that this disease mostly only causes mild symptoms in children and young people. At the same time, they usually have a high viral load and are highly infectious, because their immune systems are less developed to produce interferon, a key weapon in our body to suppress the replication of viruses," Tsang said.
"This double whammy means the virus can spread far and wide in schools right under our noses, and children can bring it back home to infect their older folks, like grandparents, too."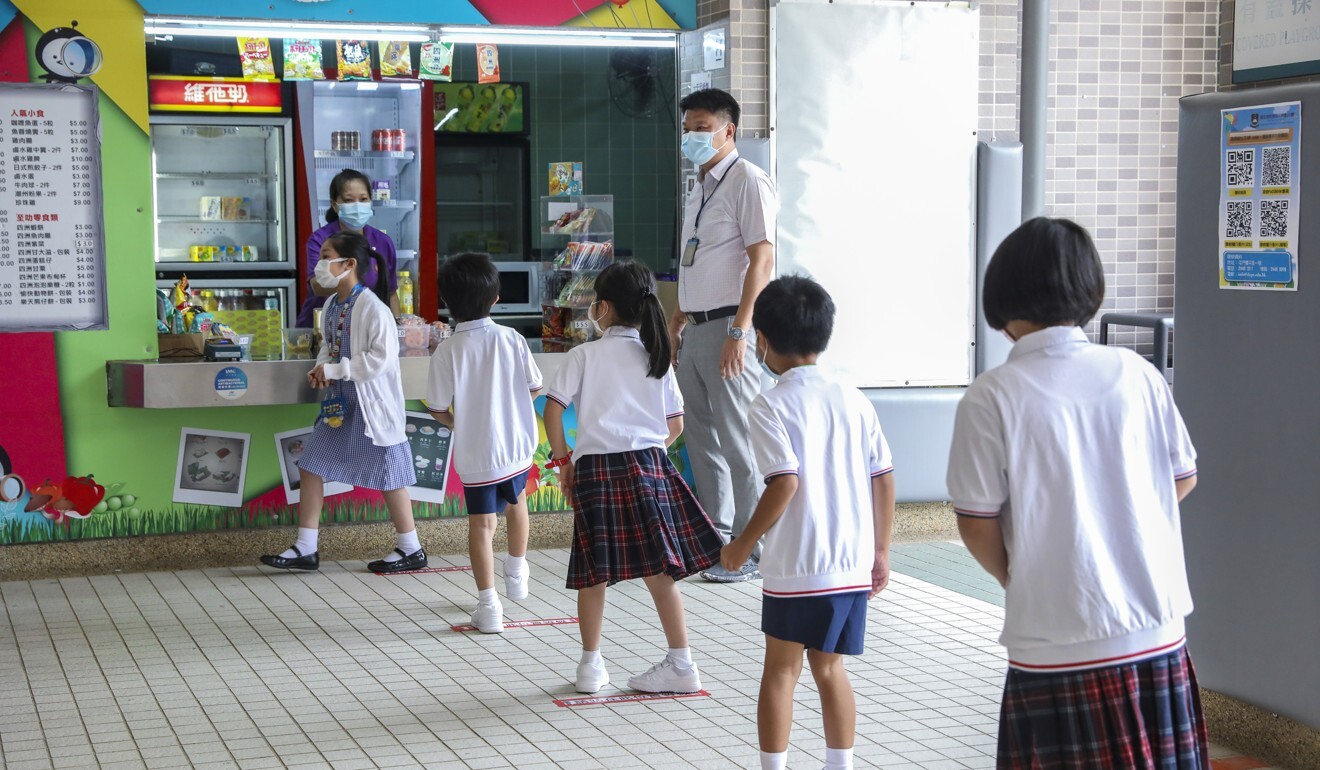 But Professor Gabriel Leung – dean of HKU's faculty of medicine, who advises the government on its anti-pandemic strategy together with Yuen – said he supported the decision to reopen schools, although it was a tough one.
"Any gathering will have risks. But if students can't go to school for a long time, there will be a big impact on them and inequality will widen," he said.
Both Tsang and his fellow co-chairman, Dr Alvin Chan Yee-shing, said students and teachers should receive regular tests.
Chan, a paediatrician by training, added screening of cross-border students was equally important given the increased risks associated with frequent movement of people. In the previous school year, there were about 27,000 cross-border students who studied in the city's primary and secondary schools.
Yuen, from HKU, said that schools should take a tougher stance on those presenting symptoms and send them back home.
"They cannot come back [to school] without a negative RT-PCR test and until all the symptoms have subsided," he said.
Education minister Kevin Yeung Yun-hung has cautioned that schools could be closed again if there was a rebound in infections.
Raymond Lai Tsz-man, headmaster of the Yuen Yuen Institute Chan Kwok Chiu Hing Tak Primary School in Tuen Mun, said extra
social-distancing measures
had been taken to prevent transmission of the virus.
"Pupils go for recess at different times. Some go after two classes, some go after three classes, and some go after four classes," Lai said.
To avoid gatherings of pupils, the school's tuck shop has also introduced a mobile service. In addition to the original shop, pupils can also buy snacks from a cart that visits whichever floor is on recess.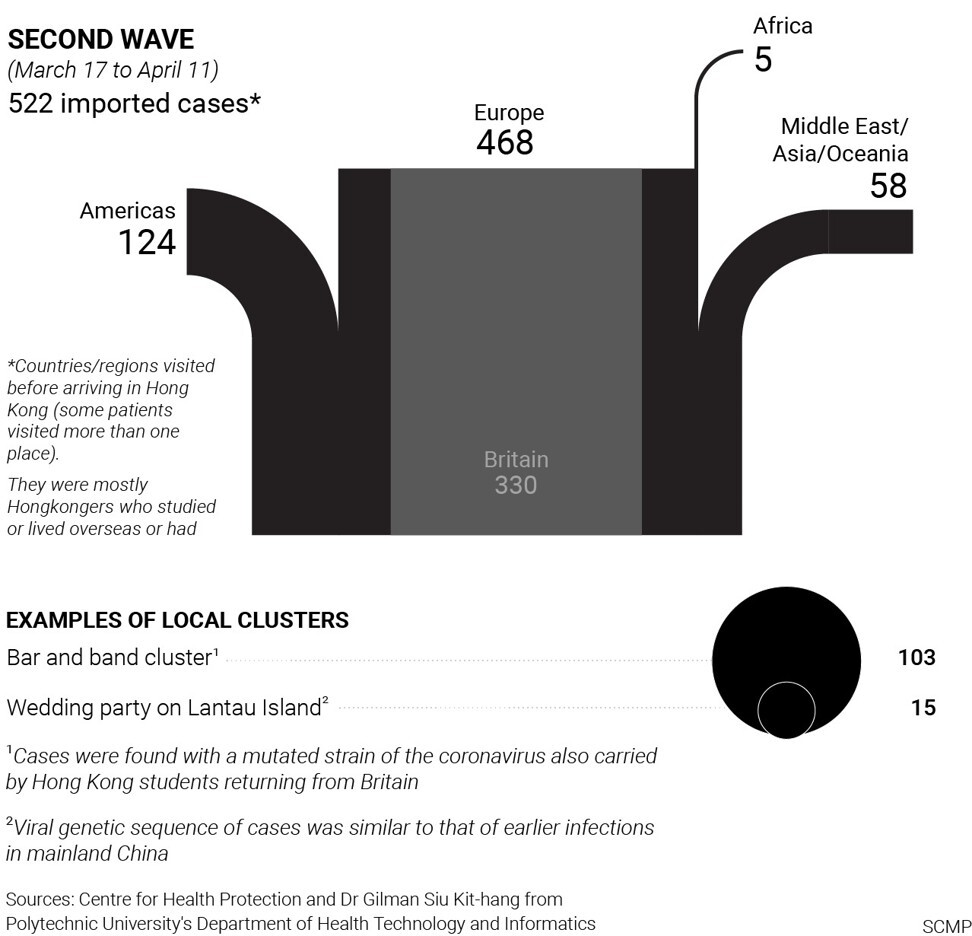 The school suspensions over most of the past eight months led to the creation of an online learning database, which has enabled students to continue learning even if closures kick in again.
Erika Sin, mother of a Primary One kid, said parents were mentally prepared in the event the method of teaching had to be switched back from face-to-face to online classes amid a fourth wave of infections.
"After all, there is a need to go back to school for [face-to-face classes]," she said. "But in case of [another suspension], I think I know what to do after the third wave of infections happened [and classes] were suspended citywide."
'We are just lucky'
Foreign domestic helpers, mostly coming from the Philippines and Indonesia, are also at risk, according to HKU's Gabriel Leung.
During the last wave, sporadic outbreaks were reported in the crowded dormitories inhabited by domestic workers who were between jobs, some of whom later found employment and moved in with new employers.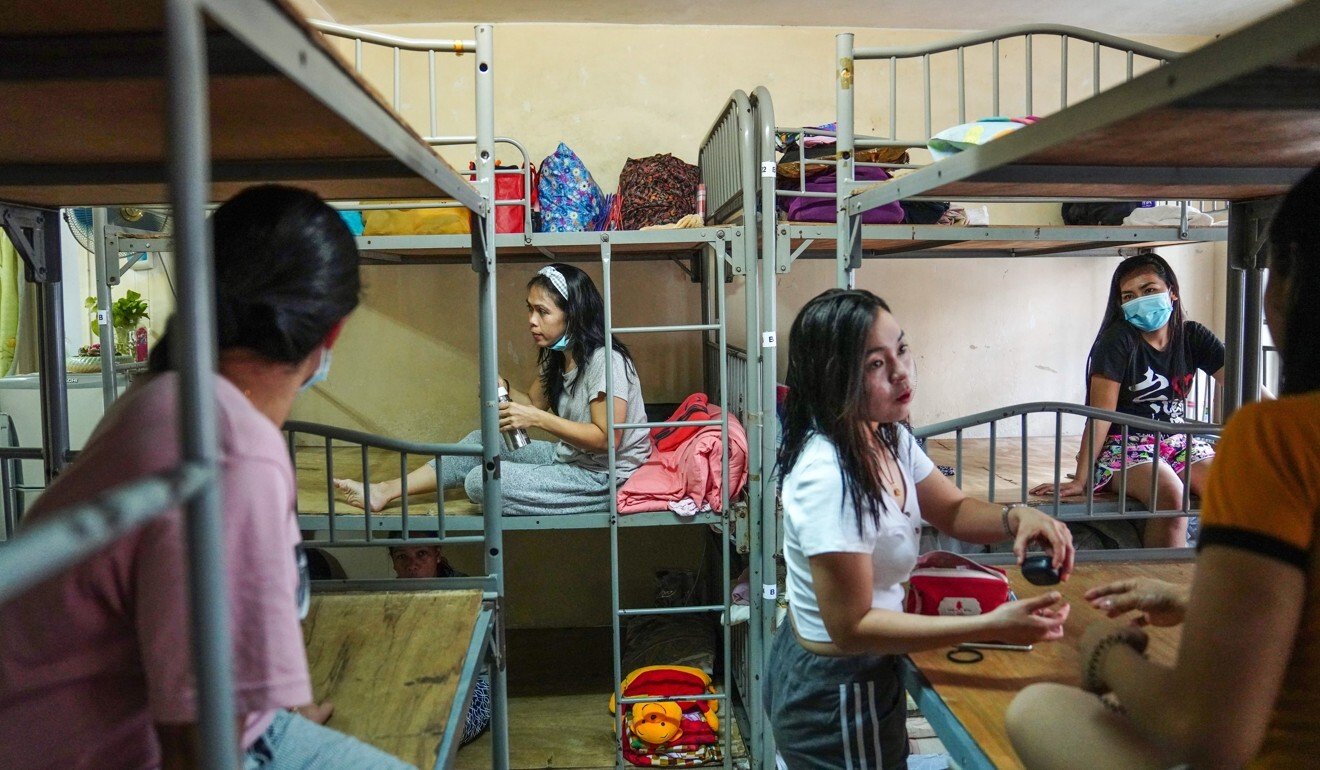 "The fact that we haven't seen huge infection clusters is because we are just lucky, not because we have done anything," Leung said, adding that the number of maids tested was far from sufficient.
Free voluntary testing has been offered by the government to workers in between employers since late August. But labour minister Law Chi-kwong said in late September that there were around 180 to 200 such helpers on any given day, but only a third of them were getting tested.
Dolores Balladares, a spokeswoman for the Asian Migrants' Coordinating body, said the low testing rate among domestic workers in general might be due to some employers believing that maintaining good hygiene was enough, as well as some workers' fears of a positive result.
"Some workers may also be afraid of getting terminated and losing their jobs if they test positive, so they don't want to get the test," she added.
Other new fronts could emerge in a fourth wave, including people living in subdivided flats and overcrowded buildings, which could be difficult to target with specific anti-pandemic measures, according to Yuen.
Subdivided flats – created when larger units are split into two or more smaller apartments – can be as small as 58 sq ft, and are home to some 200,000 people in the city.
In Hong Kong's famously expensive real estate market, it is not uncommon to see tenants in subdivided flats forced to share toilets and kitchens, or for cramped units to have a cooking area in the bathroom.
"I just cannot think of ways to reduce the risk in these very crowded residential conditions … as these are private or unregulated premises," Yuen said.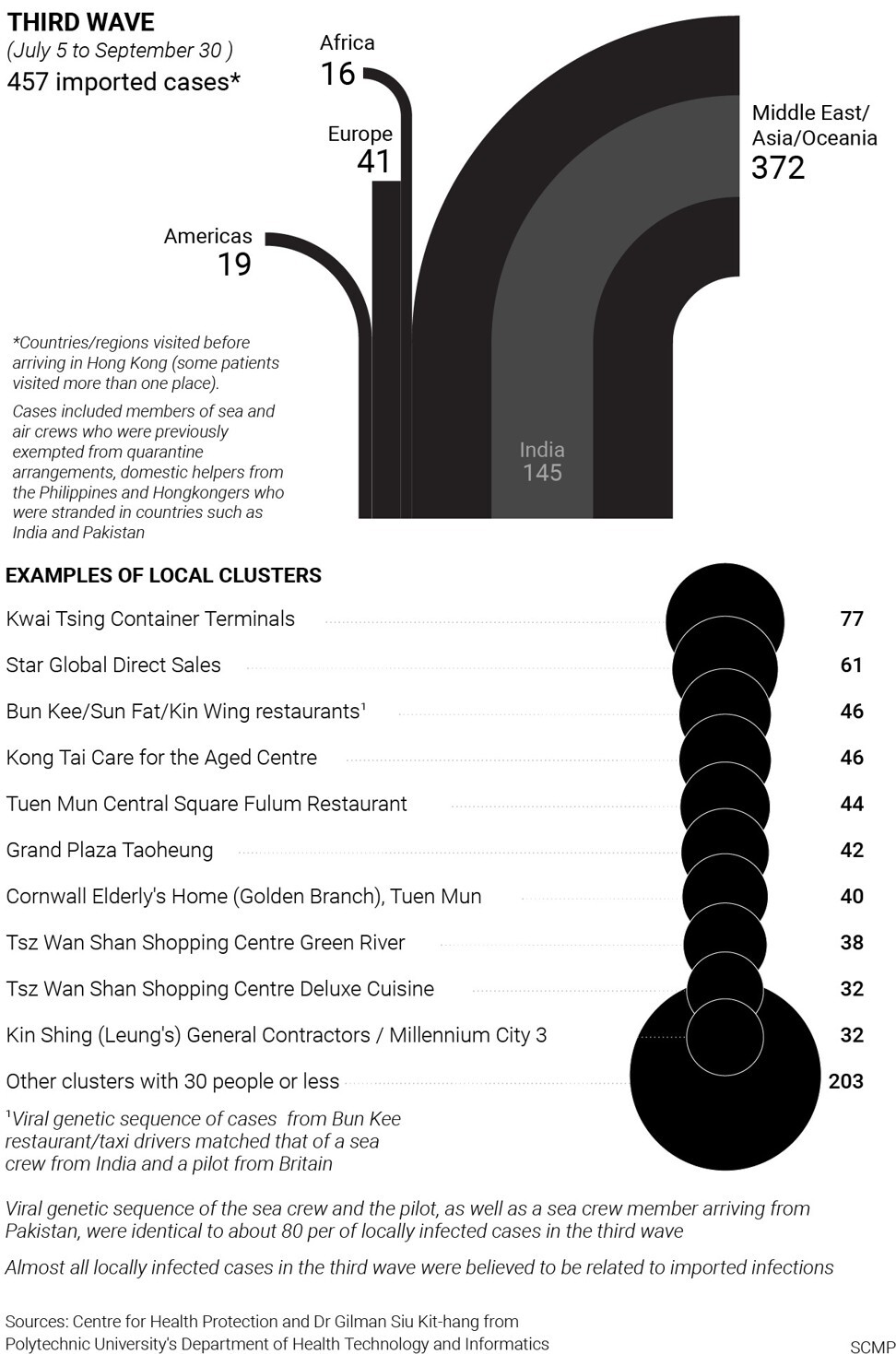 A tenant surnamed Lam, who lives in a subdivided unit in Sham Shui Po with his 18-year-old daughter, said hygiene around his flat was poor.
"[My neighbours] are not really good at taking care of hygiene, they throw used masks everywhere in the stairwells," he said. "It is like they don't have rubbish bins."
He said he was even afraid to open his windows as there was always rubbish on the clothes-drying racks and air conditioner unit outside his flat.
Secretary for Food and Health Professor Sophia Chan Siu-chee said last month that the government had learned from the third wave, and would take a six-pronged approach in preparing for the next one, which could be even more severe.
Apart from offering regular testing to high-risk groups, such as care home workers, drivers and restaurant staff, the administration will also update the list of high-risk countries under tighter travel restrictions, build more quarantine facilities and pre-order vaccines that are expected to be ready next year, at the earliest.
Hong Kong's ticking time bomb
But experts said elderly homes, hit hard during the third wave, remained a time bomb that needed to be defused.
Since the infection of the first care home resident was reported in early July, more than 20 facilities have reported residents or staff coming down with the coronavirus. Four of those care homes each experienced outbreaks involving more than 10 people.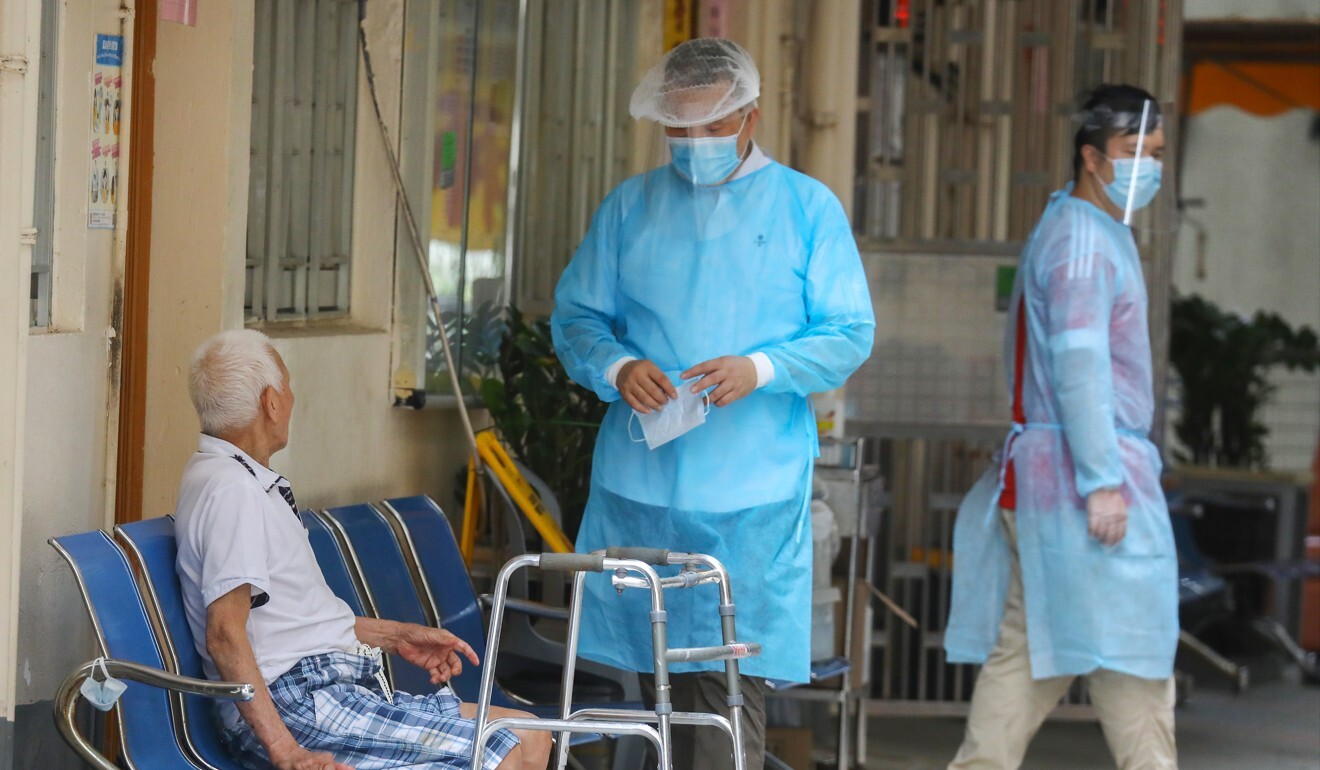 At least 26 of Hong Kong's Covid-19 fatalities – or about a quarter of all coronavirus-related deaths in the city – have been related to elderly care homes.
To step up protection at elderly care homes, visits have been stopped since July, and testing of care home workers will also be done every two weeks to prevent the virus infiltrating the vulnerable group.
But experts called for more frequent testing, while HKU's Leung bemoaned the lack of details and inadequacies of virus surveillance in care institutions.
"First, the frequency is not enough, it can't be once every two weeks, it has to be at least once every five or seven days to be safe; second, it has to be compulsory; and third, it can't just be just the staff, unless the institution is for an infirmary level of care where the elderly can't go out," Leung said.
"We need to remember the sombre lesson of the third wave, which killed over 100 elderly. Before that, Hong Kong only had seven deaths."
HKU's Yuen, whose research team visited some elderly care homes, noticed there were other problems, such as poor ventilation and shared washing basins.
He suggested that specific requirements for ventilation – such as a minimum frequency of air changes in toilets, dining and laundry areas – should be stated clearly in the code of practice for elderly care homes.
Residents should also be given individual plastic basins for washing their faces and brushing their teeth.
Elderly Commission chairman Dr Lam Ching-choi said problems in ventilation and infection control were common in private care homes, which accounted for more than 560 of the roughly 750 elderly care facilities in the city.
Those privately run facilities, which collectively can house 42,360 people, are usually equipped with fewer resources compared to those subsidised by the government.
The Centre for Health Protection in January issued voluntary guidelines on preventing Covid-19 transmission in elderly care homes. The guidelines offered general principles on topics such as social distancing, visiting arrangements and environmental hygiene.
"The key to solving the problem is not to make the guidelines mandatory, as those operators don't want to see any infections either," Lam said. "It is not that they are not concerned, but they don't know how to do it properly."
"Sometimes those licensed homes didn't even have nurses," he added, noting that the infection control issues were "due to a lack of awareness and training", and suggesting that instructional visits from health care professionals could be helpful.
Kenneth Chan Chi-yuk, who heads the Elderly Services Association, said the sector had initiated testing for new care home residents.
As for changes to ventilation systems, he added, some could be accomplished by simply installing extra exhaust fans, though others could take longer.
"For those located in buildings without many windows, a mechanical ventilation system would be needed … and the installation would take several months to complete," he said.
Additional reporting by Chan Ho-him and Zoe Low
Read part one of the series, in which the Post looks at when and why experts expect a fourth wave of infections to crash.