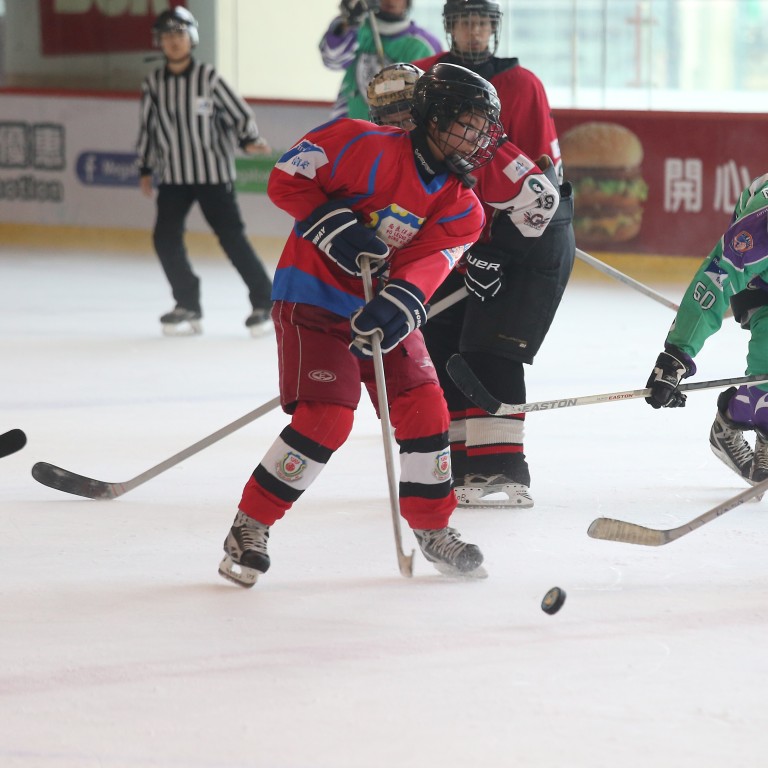 More untraceable infections emerge as Hong Kong records eight new Covid-19 cases, health minister urges vigilance against fourth wave
'Large-scale community infection' could be triggered at any moment, minister warns, as social-distancing restrictions to remain in place for now
One new untraceable case involves local man who attended Mid-Autumn Festival gathering with 16 family members, all of whom are now in quarantine
Hong Kong's predicted fourth
Covid-19
wave could come even earlier than expected if
social-distancing measures
are not strictly adhered to, the city's health minister has cautioned, pointing to an increase in untraceable local infections over the past week.
The city's chief executive also said rules on social gatherings must remain in force, as eight new coronavirus cases were logged on Tuesday. The latest infections pushed the city's total to 5,132 cases and 105 related deaths.
A man who attended a Mid-Autumn Festival gathering with 16 family members was among three new untraceable local infections reported.
The decision to keep the restrictions in place came after the number of Covid-19 infections among the Thai community grew and the government sought help from its consulate for tests.
"If we don't stay vigilant, practise protective measures and maintain good hygiene, the chance of a rebound of the epidemic will be very high. A large-scale community infection could also be triggered at any moment," Secretary for Food and Health Professor Sophia Chan Siu-chee said at an afternoon press conference.
"As the new strain of the virus is more transmissible, the epidemic could deteriorate rapidly within a short period of time. The fourth wave, which we have been preparing for, could occur earlier," she added.
According to data cited by Chan, there had been a gradual increase in untraceable local infections since early last week. Seven of the 10 local cases recorded in the past seven days came from unknown sources, compared to just one the week before.
Among the cases reported on Tuesday, three of the five local infections had no traceable source.
They included a 33-year-old man who went to a family gathering attended by 16 people on October 1 at a relative's home in Whampoa, in Hung Hom. All will be sent to a government quarantine facility. He also visited the cinema at Cityplaza shopping centre in Quarry Bay and a restaurant in Fortress Hill.
A 43-year-old man who works as a waiter at a Vietnamese restaurant at Tsim Sha Tsui's Royal Garden hotel also had an infection from an unknown source. Six of his colleagues have been placed in quarantine, while others working in the restaurant's kitchen, as well as staff and residents at the hotel, were to be tested.
Dr Chuang Shuk-kwan, head of the Centre for Health Protection's communicable disease branch, urged customers who visited the restaurant between September 30 and October 3 to see a doctor if they felt unwell, or get a specimen bottle for testing from one of the city's public outpatient clinics if they were worried about exposure.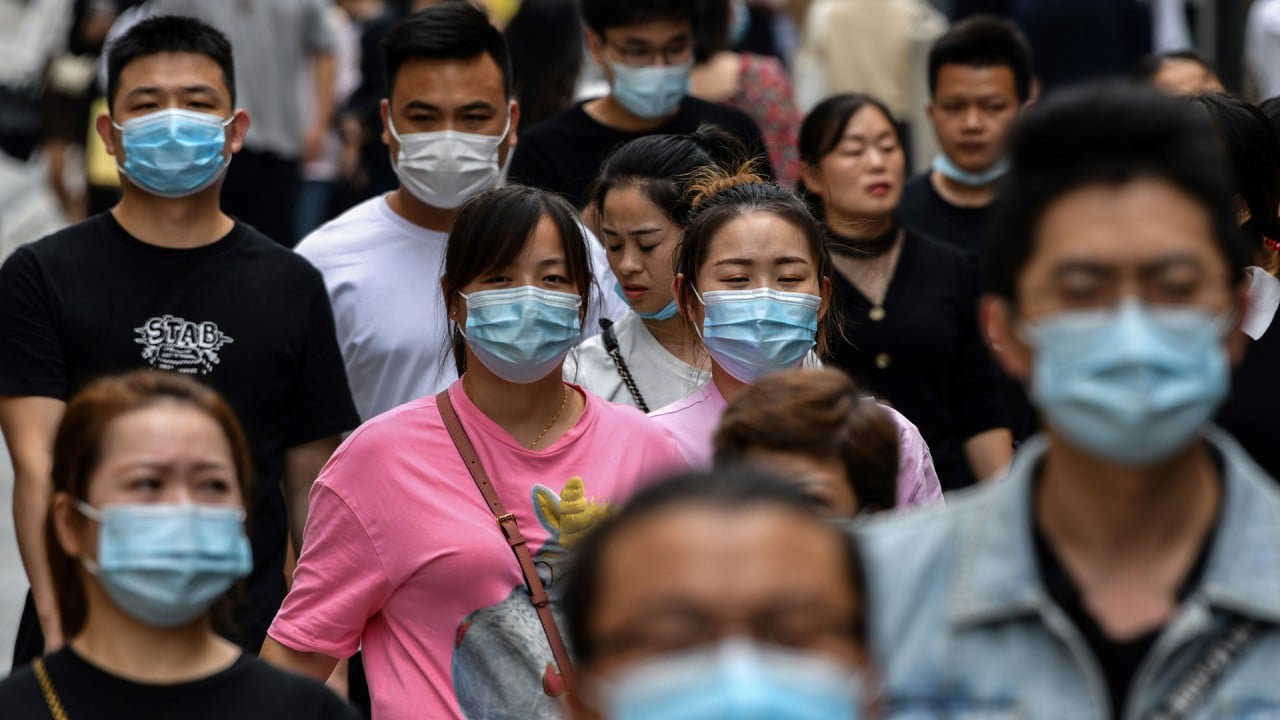 02:01
China's Wuhan moves on as global coronavirus death toll passes 1 million
China's Wuhan moves on as global coronavirus death toll passes 1 million
The remaining case without a traceable source was a 22-year-old student living in Tuen Mun who went to a gym regularly and visited at least five eateries during his infectious period.
"We can see the recent cases involved quite a lot of activities. Some had gatherings for the Mid-Autumn Festival, which might not necessarily be the source of infection. But with so many social activities, if some attendees were carriers, one could get infected," Chuang said.
The two traceable local infections on Tuesday included a 21-year-old man who was a close contact of an imported case, and a 35-year-old Thai woman who was linked to two infected compatriots.
Hong Kong has seen a recent uptick in its daily tally of untraceable local infections. While there were no such cases for five straight days in late September, the past six days have each produced one or two.
Earlier in the day, Chief Executive Carrie Lam Cheng Yuet-ngor pointed to that fluctuation in saying Hong Kong's ongoing series of social-distancing measures would need to be maintained for the time being.
"Some of those cases involved a bar, where there could be high-risk behaviour [in contracting Covid-19]," Lam said.
The city's social-distancing rules include capping at four the number of people allowed to gather publicly or sit together at the same table in restaurants.
Chan said those measures would be largely maintained for at least one more week, as authorities needed time to assess any impact brought by the last round of social-distancing relaxations and the long holiday that began at the start of the month.
But starting from Friday, team sports involving more than four people will once again be allowed on the city's public ice skating rinks, a measure consistent with other public venues where sports such as basketball and football had already resumed.
Theme parks, churches, sport facilities and pubs were earlier allowed to reopen, but can operate only at half capacity. Pubs can only have two customers at a table and cannot operate after midnight.
Lam also said the government would continue to work with the central government towards the goal of allowing those with negative Covid-19 tests to resume cross-border activities without having to undergo the 14-day quarantine.
In the meantime, the government was looking at allowing city residents currently in mainland China to return without facing quarantine, she said.
Professor David Hui Shu-cheong of Chinese University, who advises the government on its pandemic response, said it is too early to determine if there could be a spike of infections soon, and warned that silent carriers were still a threat.
"We need to observe for a few more days. But three cases with unknown sources of infection suddenly emerged today. This is quite worrying," he said. "It's very obvious that the community has hidden transmission chains."
Infectious diseases expert Dr Joseph Tsang Kay-yan, meanwhile, characterised the new untraceable cases as troubling "abnormalities" in local outbreak.
"Whether this is still the third wave or an incoming fourth wave of infections, I think we need to quickly put out these 'fires'," Tsang said. "As we have more social events again, if we are not careful, a new community cluster will form."
He added that the city would need to closely monitor the development in the coming weeks.
"If you recall, we had Father's Day in late June, and then the third wave of infections broke out around mid-July … so we will see whether the relaxed social-distancing measures lead to any serious consequences in two to three weeks," he said.
Tsang also said there was a need for the government to step up inspections of bars after a 22-year-old student and a Thai tourist were both infected following visits to a Tsim Sha Tsui bar on the same day.
"People tend to take their masks off and speak loudly in bars, and under the influence of alcohol, [they] may not be taking good hygiene measures," Tsang said.
Chuang, from the Centre for Health Protection, said there were about 20 customers at the bar that night, and authorities were still tracking down one of them. The rest had already been quarantined.
Additional reporting by Zoe Low and Kanis Leung
This article appeared in the South China Morning Post print edition as: Warning of early fourth wave as untraceable infections rise