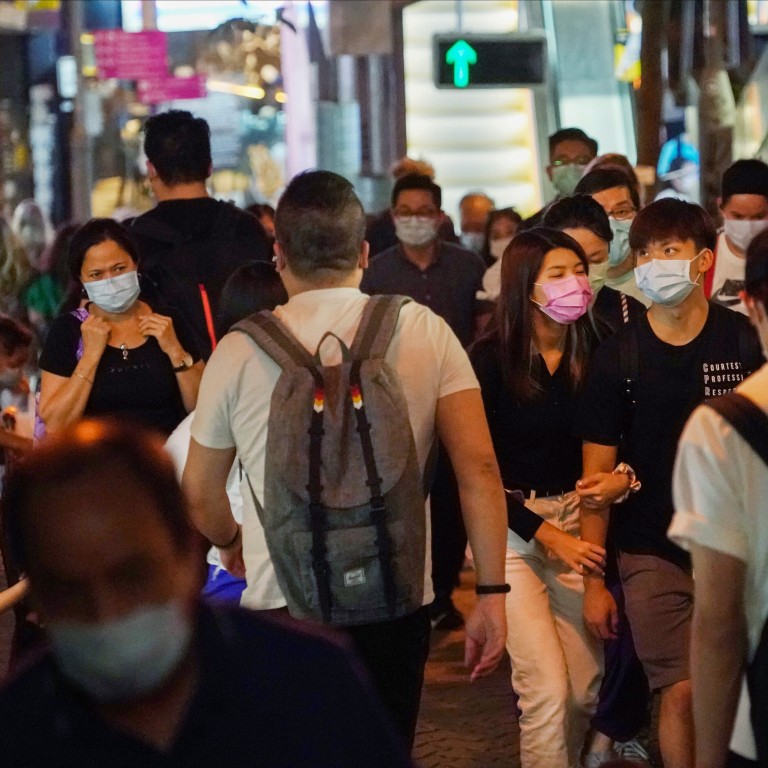 Amid 'alarming signs' of coronavirus rebound, Hong Kong readies temporary testing stations, explores mandatory screenings for vulnerable groups
As city records 18 mostly locally transmitted new cases, temporary screening facilities to be set up in hard-hit districts including Kwai Chung, Kowloon City
Government also studying legal ramifications of compelling residents to take coronavirus tests in certain 'very special circumstances'
Compelling high-risk groups to take a mandatory coronavirus test and setting up temporary screening stations in hard-hit areas are key planks of a strategy to stem a potential fourth wave of
Covid-19
, it emerged on Thursday, as the city logged 18 new cases.
Health officials warned of an alarming coronavirus rebound, saying the number of local cases had more than quadrupled to 35 this week, from just eight the week before, while untraceable infections jumped from three to 12 in the same period.
"In recent days, there has been a deteriorating trend … and alarming signs of a rebound in the epidemic," Director of Health Dr Constance Chan Hon-yee said, adding that many new patients had a high viral load and were therefore more infectious.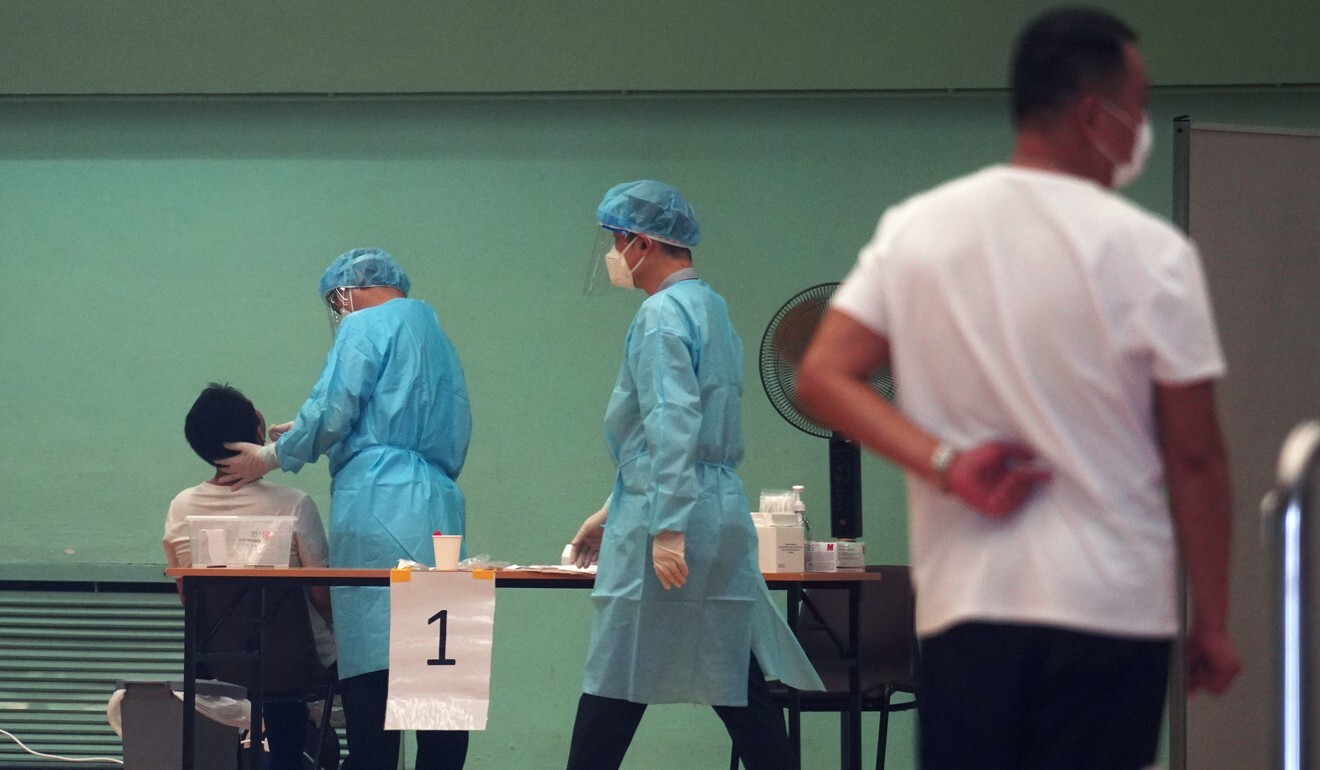 Earlier in the day, Secretary for Food and Health Professor Sophia Chan Siu-chee revealed the government was studying proposals to create a legal framework to compel people to get tested for Covid-19, without specifying whether the law would apply to select groups or all residents.
"If there is a mandatory measure to require people to participate in the tests, we will have a better grasp of the relevant data for us to roll out effective measures. Therefore, this compulsory measure is necessary," she said.
"We understand some people may have concerns about this, but if some people who need to undergo the tests fail to do so, they will hinder our work safeguarding public health."
Constance Chan said existing laws already afforded officials substantial leeway to require people to undergo testing, and the study would determine if any additional power was necessary "under very special circumstances".
Under the Prevention and Control of Disease Regulation, a health officer can require an individual to take a test or put them under medical surveillance, if there is "reason to suspect" the person is "a contact or is infected with a specified infectious disease or is contaminated".
Dr Lam Ching-choi, a member of the Hong Kong leader's cabinet, the
Executive Council
, said there was a "grey area" in the existing legal framework, as it focused on tracking close contacts of infected patients, but not on "preventive testing" of other related people to stem a ballooning outbreak.
"For example, those living in the same residential block as patients but who may not appear to have come into direct contact with them sometimes refuse to take tests," he said, adding the testing rate of residents of a building could be about 60 to 70 per cent or even less.
Lam believed the law would be an extra weapon in the government's arsenal in a potential fourth wave, and could be used to test high-risk groups, such as all staff at care homes for the elderly, key transport workers and domestic helpers across the city, if there were big Covid-19 clusters in certain districts.
The government conducted voluntary testing for a number of vulnerable groups during the recent third wave, but sign-up rates among some were low. Only one in three domestic workers in between jobs had a test, according to government estimates.
"This rule will give a solid legal foundation for preventive testing," Lam said, "but it is unlikely that the government will use it to compel all 7.5 million residents to take part in another universal testing scheme if there is one, unless of course the pandemic becomes overwhelming in the city."
Fellow Exco member Ronny Tong ka-wah believed the amendment could be done "fairly quickly" if legal issues were ironed out, as it would not need to go through the Legislative Council, but would be vetted by the Executive Council.
"There has to be some new [clauses] to empower the government to do compulsory testing," he said, referring to issues such as residents' data privacy.
But Civic Party legislator Kwok Ka-ki expressed concerns that mandatory testing would give rise to a lot of problems not just on data privacy but also on efficiency and cost.
"Conducting mass mandatory testing will require a huge sum of money," he said. "Also, how can you determine when to conduct mandatory testing from a medical or public health perspective? Is it when we have 10 daily cases or 100?"
Fourteen of the 18 cases on Thursday were locally transmitted, including 11 residents of the Home of Treasure, a facility for the disabled now linked to 12 infections, in Kwai Chung.
Another infection was linked to the Tsim Sha Tsui bar China Secret, taking the total there to 10.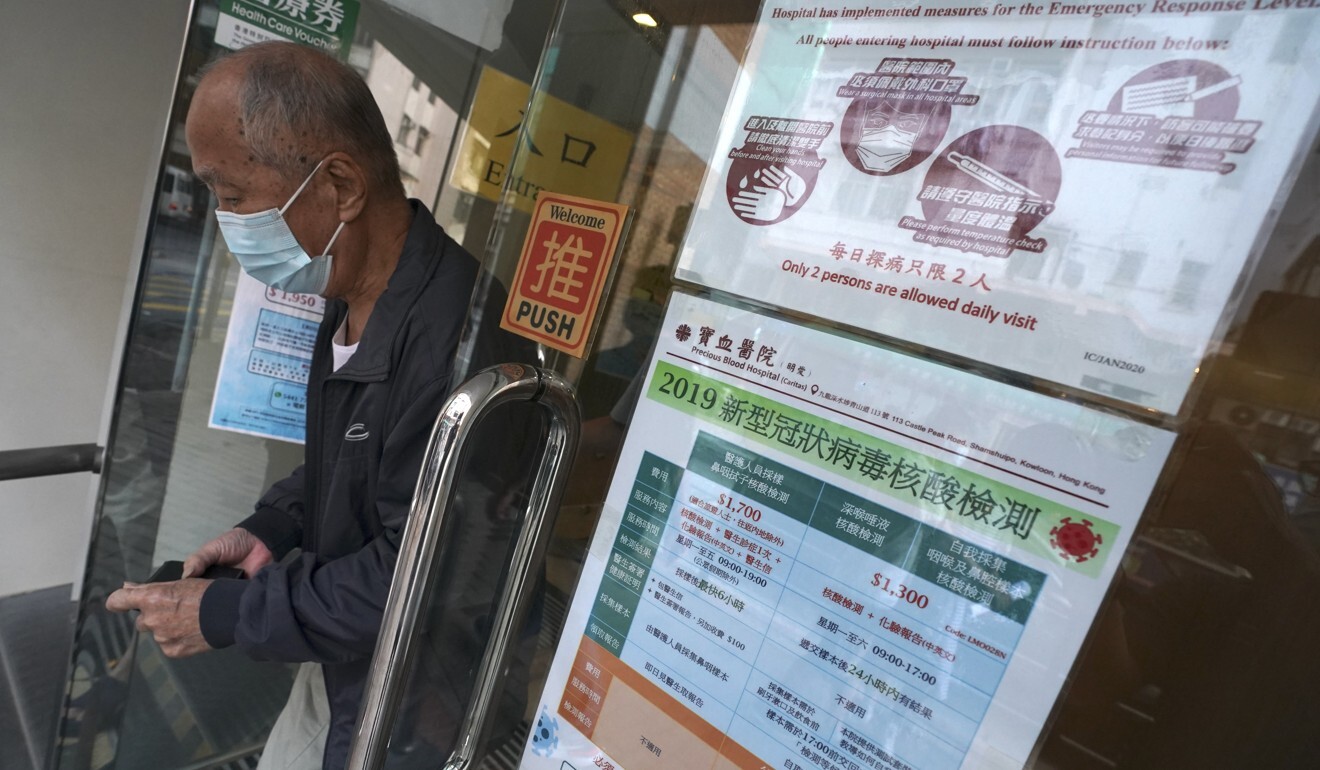 The 29-year-old man had also visited a bar called Virgo on October 1 on Cameron Road near the area.
A local case with unknown origin involved a 65-year-old man who previously went to fitness centres in Wan Chai and Causeway Bay.
The four cases remaining were imported, and involved arrivals from Russia, India and Tunisia. The city's total number of confirmed infections reached 5,161, with 105 related deaths.
Meanwhile, a University of Hong Kong report revealed that the Covid-19 transmission rate had hit a two-month high in the city.
The study showed the virus' reproductive number, or the projected number of people each Covid-19 patient could pass the pathogen to, had crept above one for the first time since July 25.
Among other measures Constance Chan announced were that temporary testing stations would be set up in districts with higher rates of cases including Kwai Chung, Kowloon City, Wan Chai and Tsim Sha Tsui to encourage residents to submit samples.
Home Affairs Department officials would also help distribute sample bottles to members of the Thai community in Kowloon City, she added, after the recent emergence of a cluster of infections.
Her department and tourism authorities would meet the hospitality sector and offer clearer guidelines against people from different families hosting large parties in hotels, where members of multiple households had increasingly mingled as "staycations" become more popular.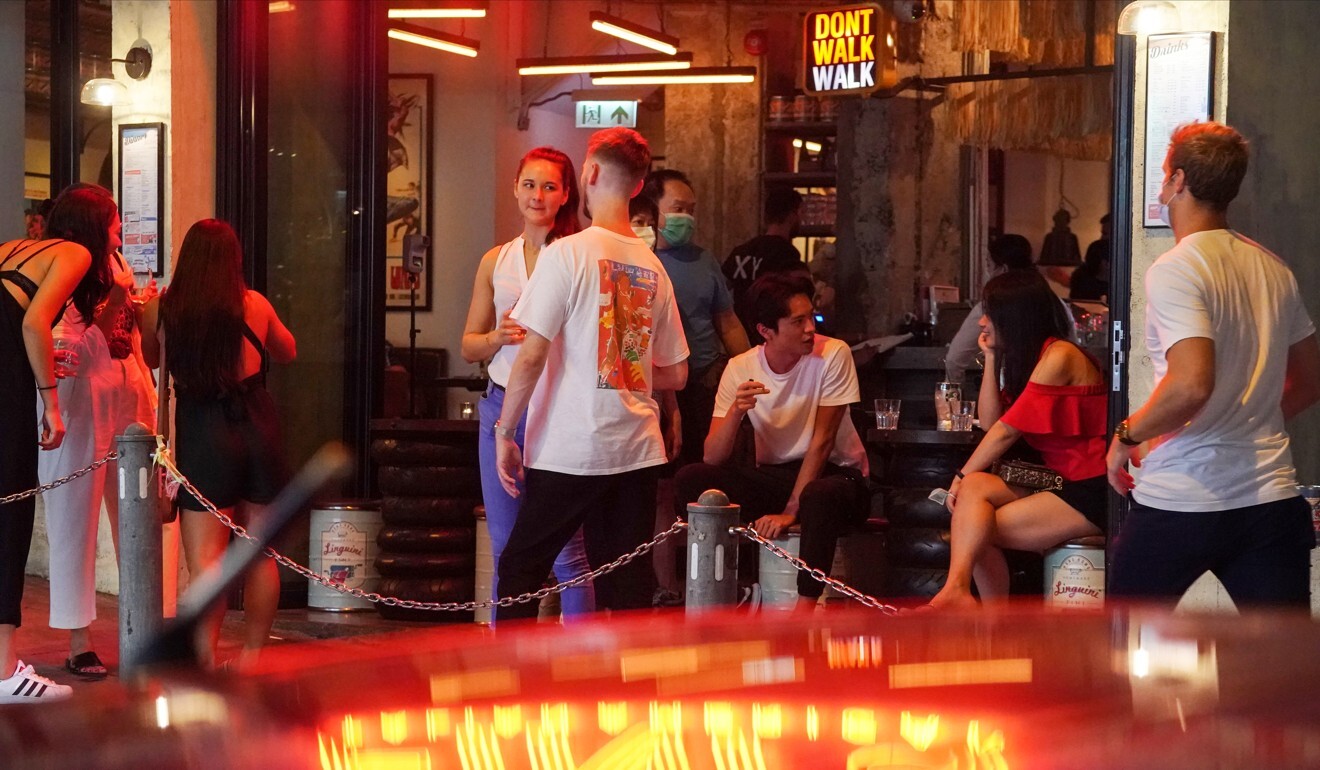 Michael Li Hon-shing, executive director of the Federation of Hong Kong Hotel Owners, said the government should focus on having a limit on the number of people in a room, rather than considering whether guests were from the same family.
In another development, health officials have not ruled out further tightening of social-distancing measures at bars.
Allan Zeman, the dominant landlord of the Lan Kwai Fong nightlife district, expressed worries about a potential closure of bars as it would mean many businesses going bust.
"If somebody is infected in one place, then close down [the premises] for a week or several days and disinfect the whole place … and then reopen. One at a time," he said.
"It's not fair that one in Tsim Sha Tsui has a cluster, then we close every bar."
Additional reporting by Cannix Yau
This article appeared in the South China Morning Post print edition as: Mandatory testing mulled to prevent a fourth wave