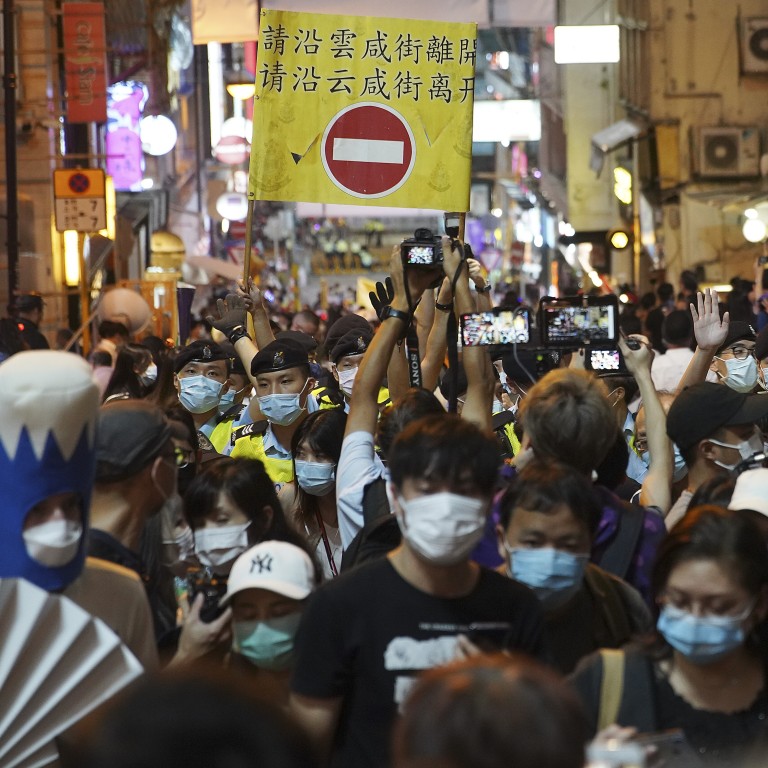 Fears of Covid-19 surge after Halloween weekend, as Hong Kong minister sounds warning over social-distancing rules amid six new infections
Infections include three people who were linked to a hotel in Mui Wo's Silvermine Bay, and were among preliminary positive cases on Sunday
Another person related to the hotel also tests initially positive on Monday, while three imported infections are from Indonesia, Pakistan and Russia
Hong Kong's health minister warned on Monday that
social-distancing rules
could be tightened again, following a weekend of Halloween partying that has raised fears of a Covid-19 resurgence.
The city recorded six new
coronavirus
cases on Monday, according to the Centre for Health Protection.
Those infections included three people who were linked to a hotel in Mui Wo's Silvermine Bay – two of whom reportedly spent a staycation at the premises – and who had been among Sunday's preliminary positive cases. A medical source said another case related to the hotel tested preliminary positive on Monday.
Meanwhile, a police source on Monday revealed that a suspected sex worker arrested in an anti-vice operation last week and who tested positive on Saturday had sparked a uniquely
challenging contact-tracing effort
to find not just the source of her infection, but also other clients who might have been exposed.
The mainland woman was arrested on Wednesday and spent two days at Mong Kok Police Station before being transferred to Castle Peak Bay Immigration Centre, and then to Ma Tau Kok Detention Centre. Four police officers, six Immigration Department staff and six fellow detainees who came into close contact with the woman have been quarantined as a result.
As of Monday, the city had recorded 5,336 confirmed infections, with 105 related deaths.
The Centre for Health Protection said the three newest locally transmitted cases included a 26-year-old woman who had visited Seaview Holiday Resort in Mui Wo with seven friends from October 25 to 27. One of the seven was a 26-year-old man who was also among the new cases on Monday. Another 15-year-old boy, who was a family member of the woman but did not stay at the hotel, rounded out the latest confirmed local infections.
Specimen collection bottles for Covid-19 testing will be distributed among staff and visitors at the hotel in Silvermine Bay, at the company where the woman worked and at the school of the 15-year-old boy. Bottles will also be handed out in places the patients visited over the virus incubation period.
Dr Chuang Shuk-kwan from the centre said on Sunday the woman's close contacts would be put in quarantine.
The other three cases on Monday were imported infections, involving a domestic helper from Indonesia, and two people from Pakistan and Russia.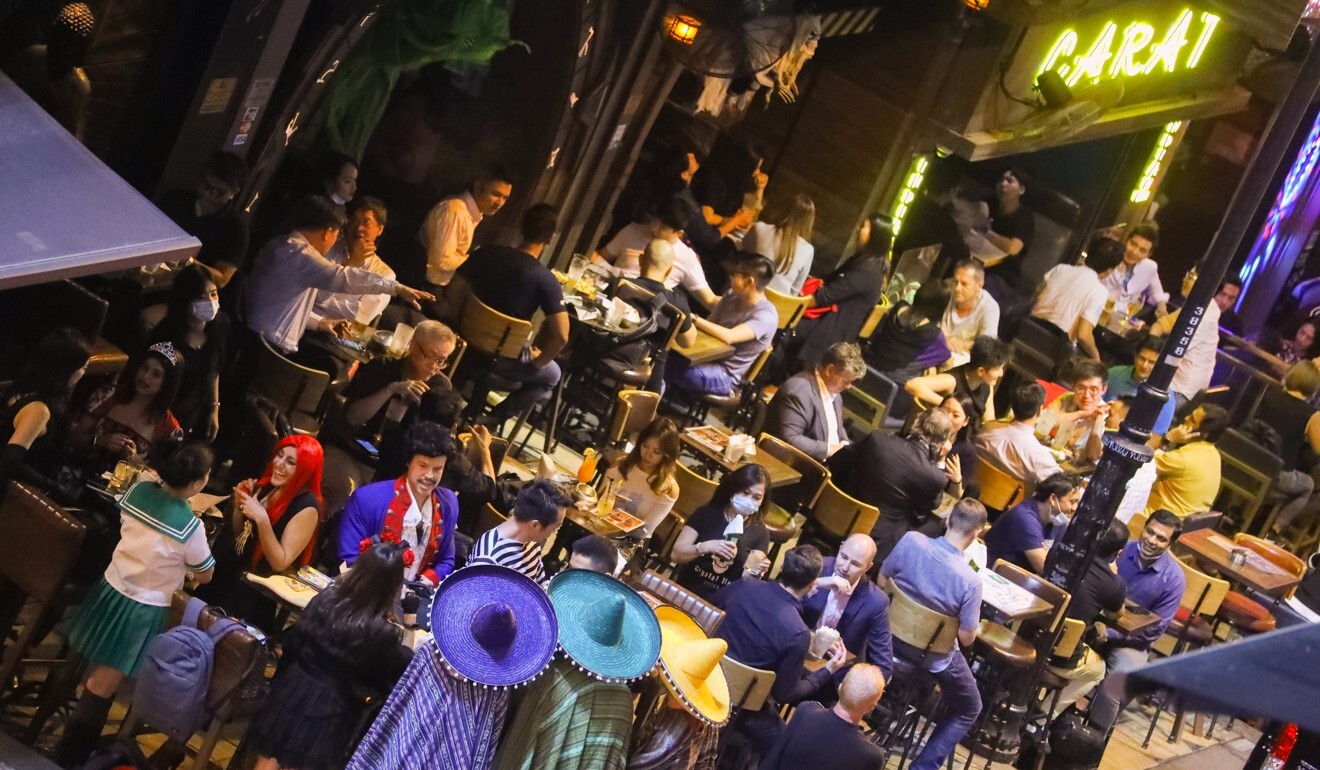 Secretary for Food and Health Professor Sophia Chan Siu-chee said she was "very worried" by what she had seen over the Halloween weekend.
"During Halloween, people went out for fun and there were lots of gatherings. There were also people going on staycation and hanging out for fun," Chan told a radio programme on Monday.
She said inspections carried out by officers from the Food and Environmental Hygiene Department and police over the weekend had found some bars and restaurants violating social-distancing rules.
"If there is any change in the pandemic situation, if the public's adherence to self-discipline is unsatisfactory or if there are lots of cases of violation of [social-distancing] regulations, we do not rule out tightening the measures," Chan said, adding that further relaxation of measures would not be appropriate in the near future.
As part of the social-distancing curbs that were downgraded on Friday, catering businesses were allowed to offer on-site services until 2am and operate at 75 per cent capacity, while six people were permitted to be seated per table at restaurants, with the cap at four for bars.
But the tables must be spaced adequately apart or with partitions separating them, and patrons must wear masks when not drinking or eating.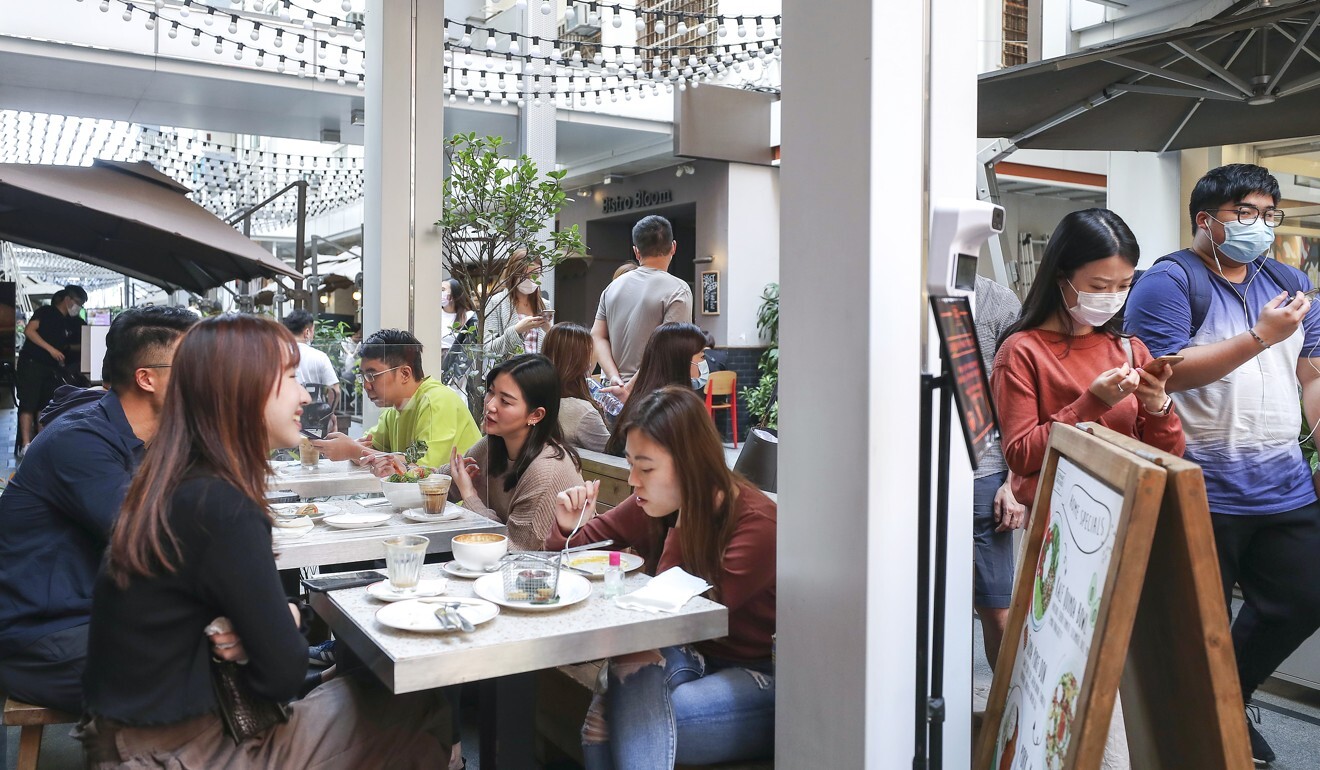 Chan warned that there were already signs of a more active spread of the virus in the city. A locally transmitted case of unknown origins was among seven infections reported on Sunday, and at least three people linked to the hotel in Silvermine Bay were found to have contracted Covid-19.
Dr Ho Pak-leung, an infectious diseases expert from the University of Hong Kong, also had concerns about the situation.
"The alarm bell is ringing. Whenever there is a holiday, places for leisure or food are packed with people. Many are also not complying with pandemic-prevention measures," Ho said on the same radio programme.
He said there had been a rebound of infections whenever people started to defy social-distancing measures, noting such a correlation was observed at the start and end of last month, when there were long weekend holidays.
He warned that more infections could be coming after the Halloween weekend.
Ho said the government's planned launch of a Covid-19 app to help trace and notify people who might have been exposed to the virus in public venues would improve the city's coronavirus response.
He also urged the government to step up preventive measures, such as designating specific hotels for quarantine. For travellers arriving from high-risk countries, the time between taking a Covid-19 test and boarding a flight to Hong Kong should be reduced from 72 hours to 48 hours, he said.
Separately, the Hospital Authority clarified in a statement on Monday that it had received no reports of adverse reactions so far for people getting flu jabs, after rumours emerged online that a patient at the Prince of Wales Hospital in Sha Tin felt unwell upon receiving a vaccination.
It added public hospitals had administered influenza vaccines to about 130,000 patients and medical staff so far this flu season.
On Saturday, South Korean health authorities said the number of deaths among those who had received flu vaccinations had grown to 83. However, Hong Kong's authorities have previously said the city did not use the same kind of vaccinations as South Korea.
This article appeared in the South China Morning Post print edition as: Weekend of parties sparks warning