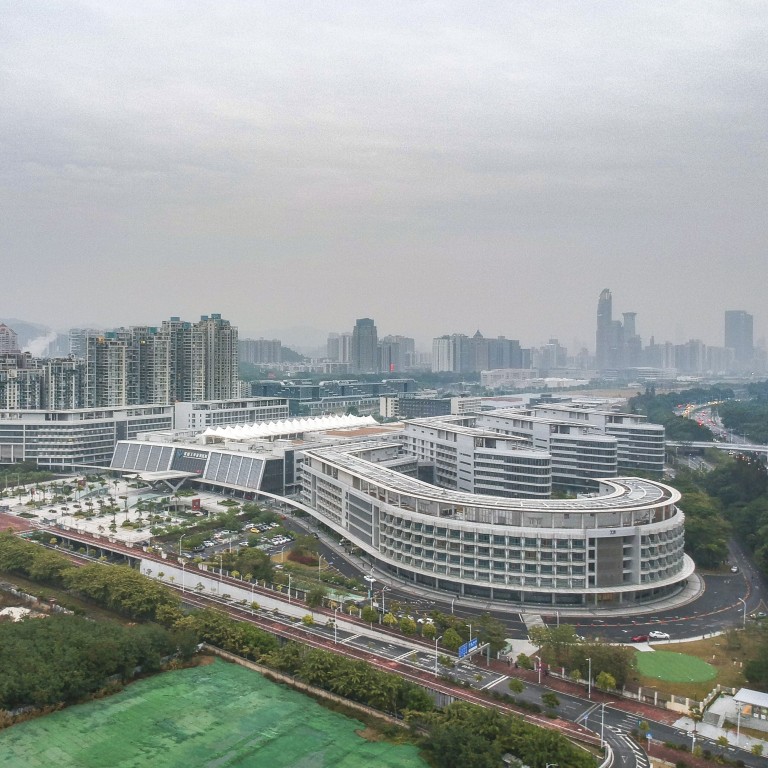 Scheme allowing chronically ill Hongkongers living in Guangdong to seek cheap consultations at top university hospital set to begin
Hong Kong government set up scheme to help those unable to return to city for appointments because of Covid-19 pandemic and quarantine rules
From Tuesday, Hongkongers with follow-up appointments for chronic illnesses can apply for 100 yuan consultations at HKU-Shenzhen Hospital
Hongkongers living in Guangdong province can from Tuesday apply for subsidised medical consultations for chronic illnesses at a top university hospital in Shenzhen for only 100 yuan (US$15).
The scheme, set up by the government, was launched at the University of Hong Kong-Shenzhen Hospital to help patients who were unable to return to the city for public clinic appointments because of the
Covid-19 pandemic
and resulting mandatory quarantine requirements on both sides of the border.
"The scheme aims to provide an alternative choice for medical services to the patients who are staying in Guangdong province and unable to return to Hong Kong due to the epidemic situation. It is up to the patients to decide whether to join the scheme," the government said on Monday.
From Tuesday, Hongkongers living in Guangdong with follow-up appointments for chronic illnesses scheduled at specialist or general outpatient clinics under the Hospital Authority between February 17 this year and next July 31 could apply for the subsidised services at the HKU-Shenzhen Hospital.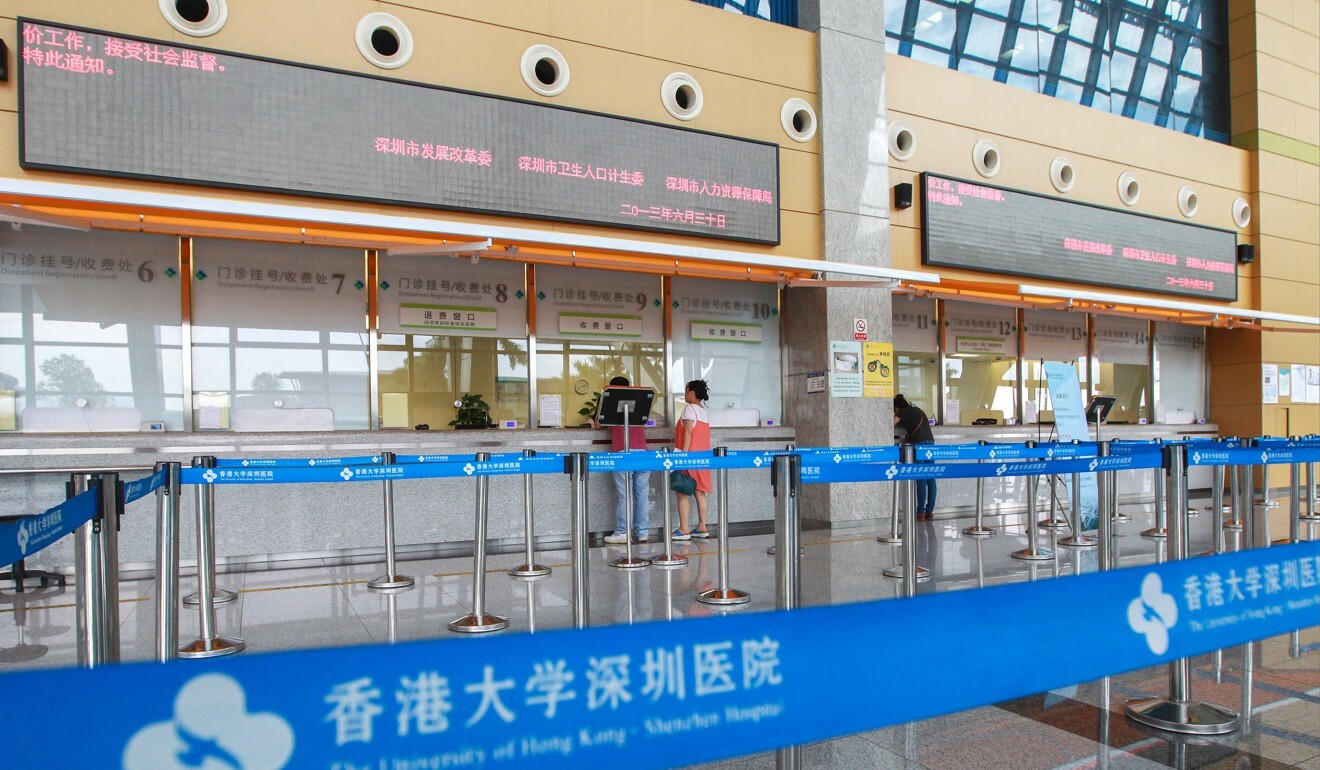 The scheme was expected to last until the end of July or when quarantine arrangements lapsed.
Chief Executive
Carrie Lam
Cheng Yuet-ngor said in September that between 18,000 and 38,000 Hong Kong public sector patients lived in the province.
Those joining the scheme would need to pay 100 yuan for each consultation at the Shenzhen hospital. The scheme would cover the rest of the medical fees, capped at 2,000 yuan per patient.
The hospital's chief executive, Professor Lo Chung-mau, last month said that each patient paid about 430 yuan on average per consultation at its specialist clinics.
Patients who had missed appointments in Hong Kong would be given priority for the subsidised services. The government said follow-up appointments that had already been made in Hong Kong would not be affected by consultations in Shenzhen.
The scheme covered most services in Hong Kong, such as internal medicine, clinical oncology, eyes and orthopaedics. But it did not cover inpatient care, accident and emergency services or illnesses that were not chronic.
Medications prescribed to patients under the scheme in Shenzhen would also be based on the drug list under the public hospitals on the mainland.
Patients' rights advocate Tim Pang Hung-cheong said the amount a patient needed to fork out for each visit at Shenzhen was similar to the cost for each consultation in Hong Kong.
But he said the scheme might not meet the needs of patients completely.
"If a patient is identified with new problems during follow-up appointments, those check-ups will not be covered by the scheme," Pang said. "This might not have put patients' economic needs into full consideration."
This article appeared in the South China Morning Post print edition as: Hospital tonic for locals now living in Guangdong