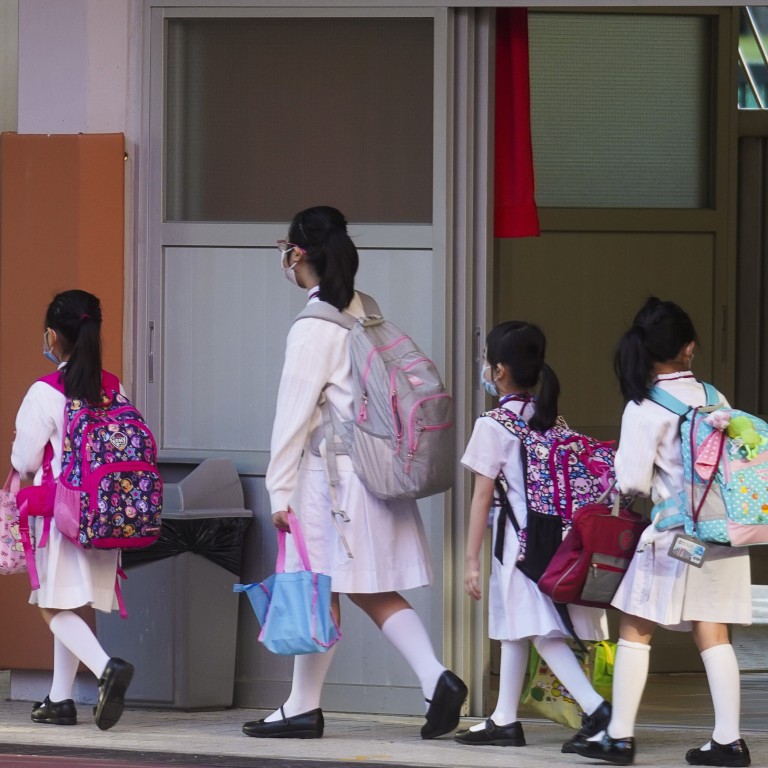 Hong Kong schools report 71 respiratory infection outbreaks in three days, even as the flu season is far from near
Chinese University expert David Hui says schools should make sure pupils follow hygiene rules and parents should ensure their children get flu jabs soon
Respiratory medicine specialist Leung Chi-chiu says mask-wearing and good hygiene practices can help prevent flu transmissions, but may not be totally effective
Hong Kong schools
reported 71 respiratory infection outbreaks in three days amid a rising trend over the past two weeks, but medical experts said the city was still far from approaching the
influenza season
.
Experts hoped the practice of mask-wearing and heightened hygienic measures amid the
Covid-19 pandemic
would shorten the coming flu season or prevent its occurrence.
Data from the Department of Health showed that 71 outbreaks of upper respiratory tract infections, involving conditions such as the common cold or flu, were recorded over the past three days – across 43 kindergartens and 24 primary schools. A total of 789 people were affected.
The figure had by far outpaced 24 outbreaks recorded in the whole of the previous week, and marked a big jump from four recorded in the last week of October.
At least nine schools reported outbreaks of respiratory infections on Tuesday alone.
The Centre for Health Protection said it would distribute specimen saliva sample collection bottles for Covid-19 testing in schools with respiratory infection outbreaks and provide coronavirus screenings for all staff members and students of the affected classes. The schools would also be asked to suspend classes for at least three days, until test results are available.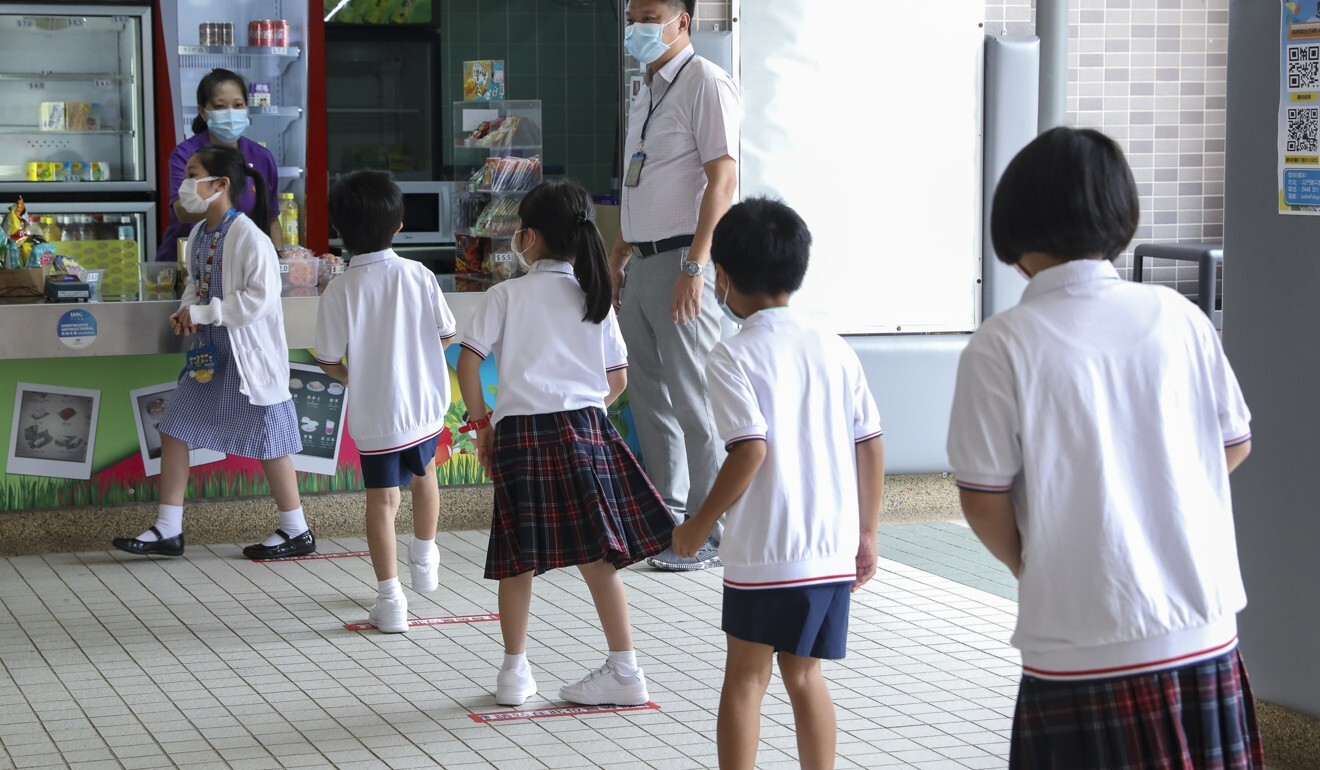 Pupils have been required to wear masks and maintain distance among themselves ever since classes resumed in late September, but experts feel young children may not be able to follow these measures strictly.
"Schoolchildren might not have a good compliance record. They may remove their masks," said Professor David Hui Shu-cheong, a respiratory medicine expert from Chinese University who advises the government on controlling the pandemic. "They might not wash their hands regularly."
He said while schools should make sure pupils followed hygiene rules, parents should also ensure their children got flu vaccines as soon as possible.
Another respiratory medicine specialist, Dr Leung Chi-chiu, said mask-wearing and basic hygiene practices could help reduce the chances of disease transmissions, but might not be absolutely effective in venues with gatherings.
He said the overall transmission of respiratory pathogens had become more active recently.
"This could be due to an increased amount of social activities, as well as the weather and air pollution levels," Leung said. "Viruses stay active for longer in cold weather."
But the latest data indicated the city was still far from the threshold of a flu season. According to health department data published last Thursday, just 0.06 per cent of respiratory specimens handled by the public laboratory tested positive for seasonal flu viruses in the final week of October, far lower than the threshold of 9.21 per cent that defined the start of a influenza season.
Leung said the city needed to stay more vigilant when the transmission of flu viruses became more active in other countries in the northern hemisphere, from where infections could easily spread to Hong Kong through travellers.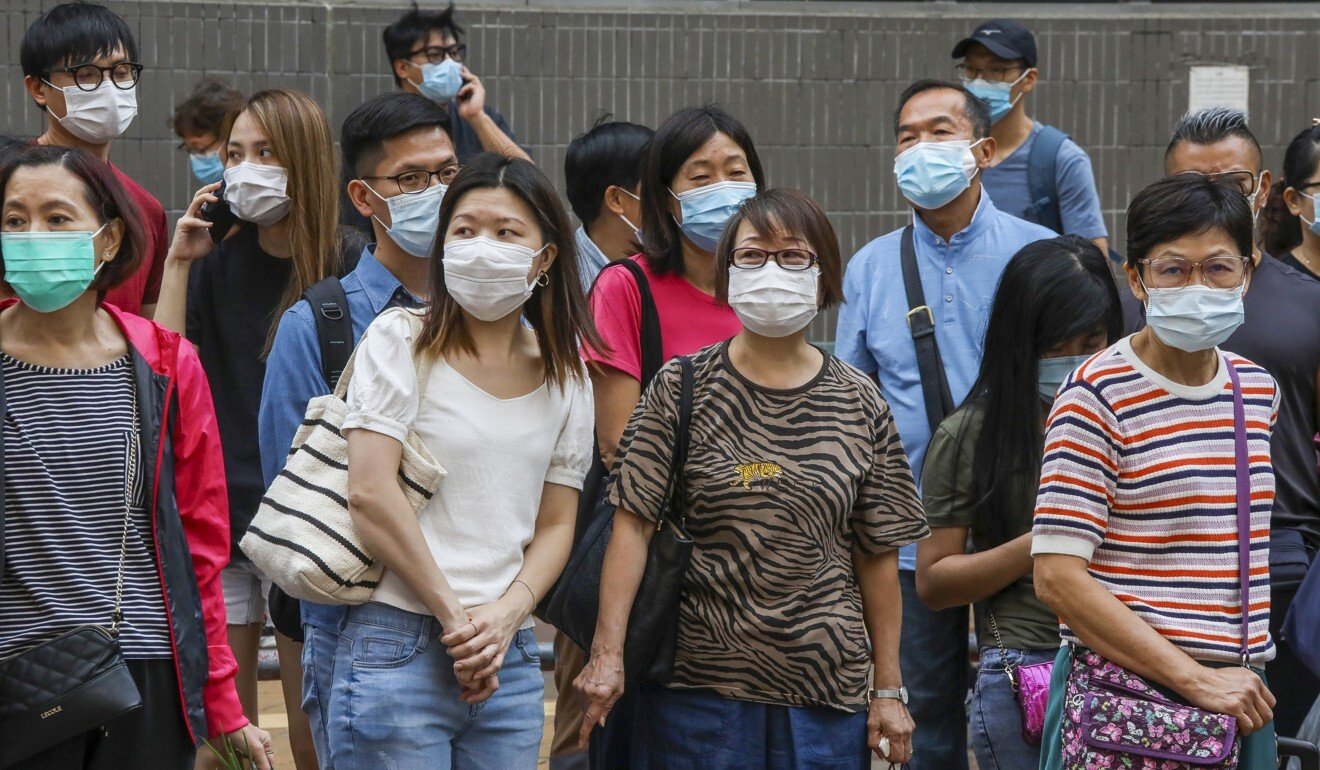 The city experienced an
unusually short flu season
, lasting for about five weeks only, at the start of this year, when Covid-19 hit and people wore gear for protection against viral infections. Experts said at the time the practice of social distancing and better personal and environmental hygiene habits helped not only guard against Covid-19, but also flu.
Hui believed that with the ongoing hygiene practices, Hongkongers could this time see a much shorter flu season.
Citing data from the southern hemisphere, Hui said countries such as Australia, New Zealand and Argentina did not experience flu seasons from May to August this year, unlike in the past.
"They only saw sporadic cases, as they practised some social-distancing measures," he said.
This article appeared in the South China Morning Post print edition as: Dozens of cases at schools with flu season yet to hit