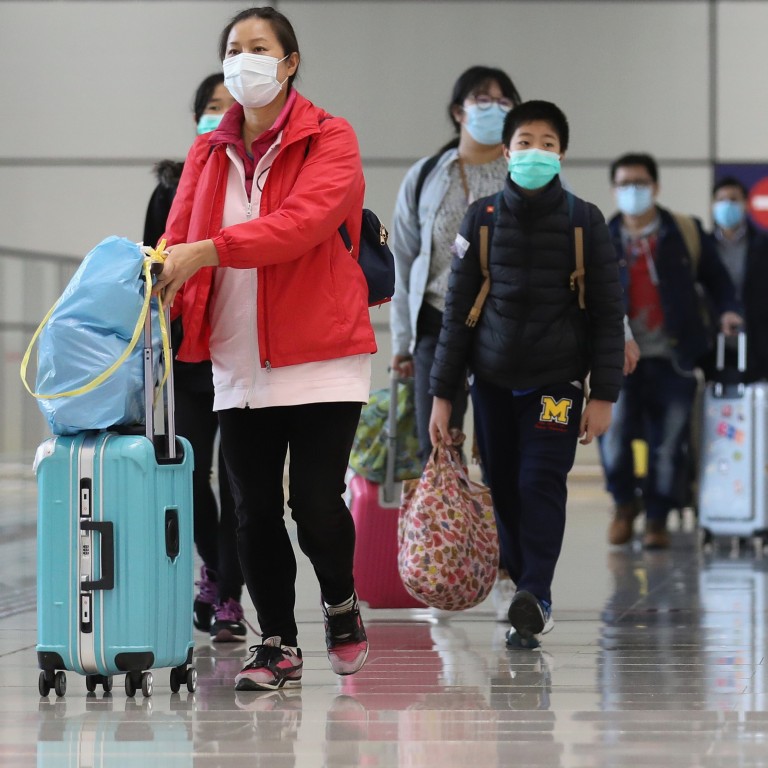 Hong Kong residents returning from Macau, Guangdong will be able to skip quarantine starting later this month
The scheme, which launches on November 23, will allow Hongkongers to more easily return to the city by presenting a negative Covid-19 test
Returnees will initially be capped at 5,000 a day to 'play it safe', official says
Up to 5,000 Hong Kong residents will be allowed to return to the city from Macau and Guangdong province daily starting on November 23 without having to undergo the two-week quarantine.
Hongkongers who will benefit from the new arrangements supported the move, but said they would not return to the city any time soon because the mainland Chinese government still required them to be quarantined for 14 days if they crossed the border back.
They hoped the mainland government would consider exempting them from a 14-day quarantine so they could travel freely between Hong Kong, Guangdong and Macau.
Tommy Yuen, special duties director for constitutional and mainland affairs, said in a briefing on Wednesday that the scheme would be launched to make it easier for Hongkongers to come back.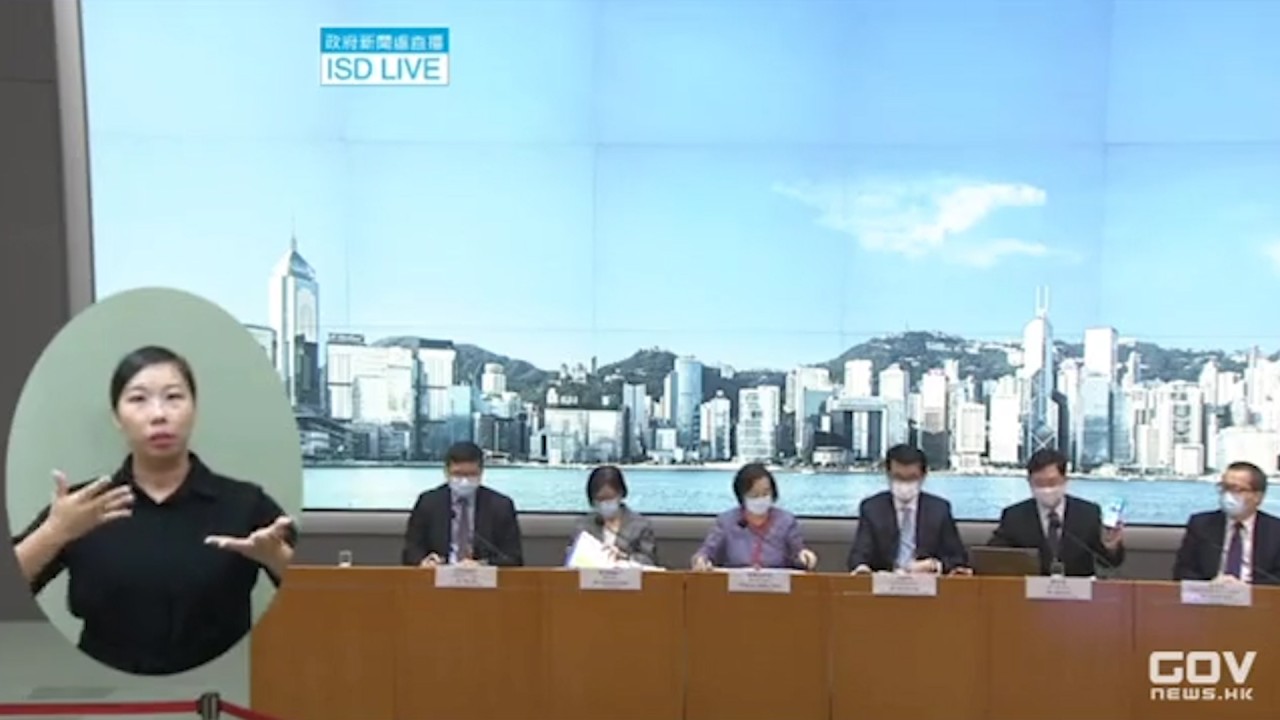 01:35
Hong Kong to launch Covid-19 tracking app and lift quarantine for returnees from Guangdong, Macau
Hong Kong to launch Covid-19 tracking app and lift quarantine for returnees from Guangdong, Macau
"If they meet certain conditions, they will not need to be quarantined for 14 days. To ensure that they will return to Hong Kong in an orderly manner, that the border points will not be crowded, and that we're not increasing the public health risk, we think that there is a need to impose a quota," he said.
The quota would be set up to "play it safe" in the initial stage of the scheme, but there would be no need to restrict the number of returnees in the future once the government was satisfied things were running smoothly, Yuen added.
Under the scheme, applicants must be Hong Kong residents, and must not have visited anywhere outside Guangdong province, Macau or Hong Kong in the past 14 days. They also need to obtain a negative Covid-19 test result on the day of returning to Hong Kong or three days before the trip, and must secure a spot under the quota scheme via a government website.
The online system will open for applications starting next week from 9am every Wednesday until 6pm on Friday for spots to return to Hong Kong in the coming seven days.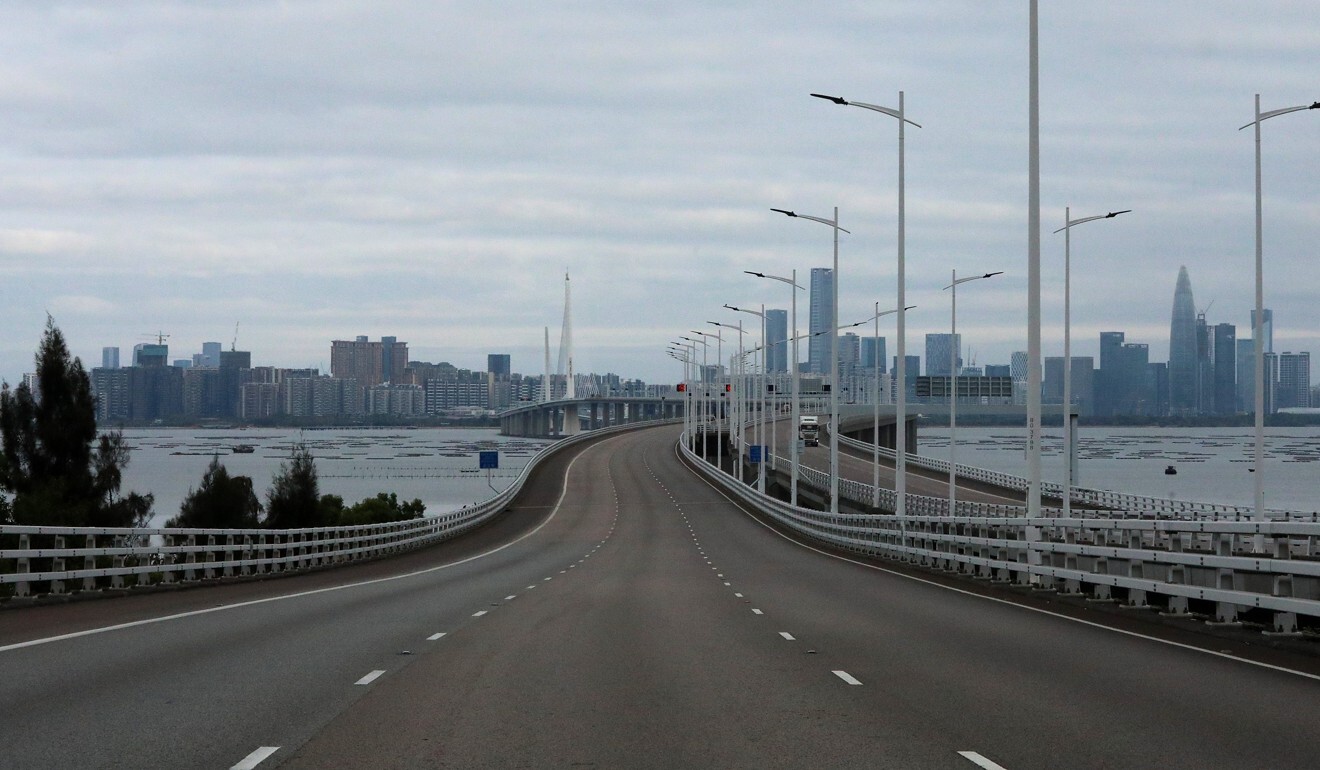 Each applicant can also apply on behalf of three other Hong Kong residents. There will be 3,000 spots reserved for those coming into Hong Kong via Shenzhen Bay, and 2,000 quotas for those travelling via the Hong Kong-Zhuhai-Macau Bridge.
The requisite negative Covid-19 test results will have to be submitted to Hong Kong health authorities through the online health code systems of Macau and mainland China.
Applicants who have met all the criteria will receive a green QR code from the Hong Kong health authorities, which they can then show officers at the border checkpoints.
Ben Wong, a 70-year-old Hongkonger who has been living in Guangzhou for the last 20 years, supported the new arrangements, but said he was in no rush to travel to Hong Kong because of the two-week quarantine requirements he would have to face when he went back to Guangzhou.
"The scheme will help those in a rush to return to Hong Kong," he said. "But, I am in no rush."
Before the coronavirus pandemic, Wong normally returned to Hong Kong twice a year for medical appointments. He has to take medicines for diabetes, high blood pressure and other chronic conditions.
But though he has not travelled to Hong Kong since November last year, the Hong Kong Hospital Authority has delivered medicines to him on the mainland, with assistance from the Federation of Trade Unions (FTU).
He said he also had the option to seek medical appointments at the University of Hong Kong's hospital in Shenzhen if he needed, instead of going back to the city.
FTU chairman Wong Kwok said the new scheme was "better than nothing" and that mainlanders should also be allowed to visit Hong Kong without needing to quarantine themselves. That would allow the city's economy to recover faster, he added.
Businessman Danny Lau Tat-pong said that existing Hong Kong rules already allowed people like him – those from Hong Kong companies with manufacturing operations on the mainland – to be exempted from quarantine when returning to the city from across the border.
Even though he obtained the permit several months ago, he said he never used it to visit his factories in Dongguan city because of the need to quarantine himself upon arriving on the mainland.
"I hope the Chinese government can exempt us from the quarantine requirement," he said. "For me, it's not worth it to be quarantined for 14 days just to have a meeting on the mainland."
Earlier, Guangdong authorities had said the border between the two sides would be fully opened only if the city reported only a handful of new Covid-19 infections over a two-week incubation period.
This article appeared in the South China Morning Post print edition as: Quarantine-free return for 5,000 HK residents a day