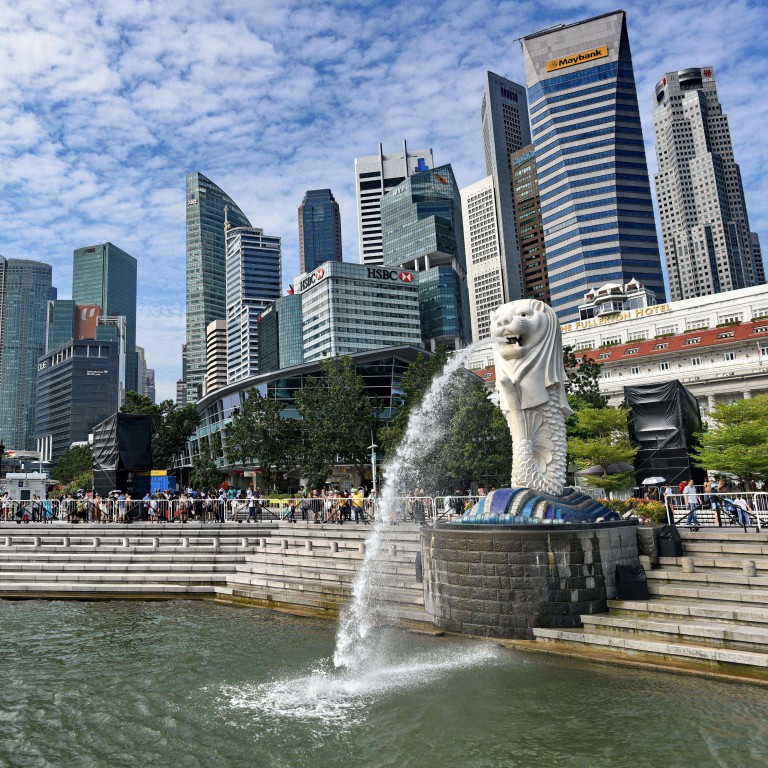 Coronavirus: Singapore travel bubble postponed by two weeks, as Hong Kong hit with surge in Covid-19 cases
Commerce minister Edward Yau says both governments agreed to delay the launch of the arrangement
Hong Kong authorities also close down party rooms and ban live music performances at bars as 43 new infections reported
An alarming surge of more than 100 Covid-19 infections in Hong Kong has prompted the abrupt two-week suspension of the city's
air travel bubble
with Singapore on the eve of its launch.
Hong Kong health authorities on Saturday confirmed 43
coronavirus
cases, 13 of which were untraceable, and reported more than 60 new preliminary infections in what is now seen as the fourth wave of the pandemic.
Dr Chuang Shuk-kwan from the Centre for Health Protection said the pandemic was now "coming in full fury".
In a bid to limit the explosion of cases, authorities said they would shut down party rooms for five days starting on Sunday after the emergence of a "super-spreading" event involving 14 dance studios and clubs. Anyone who had visited the venues since November 1 would be forced to undergo testing, the first time mandatory screening has been introduced in Hong Kong.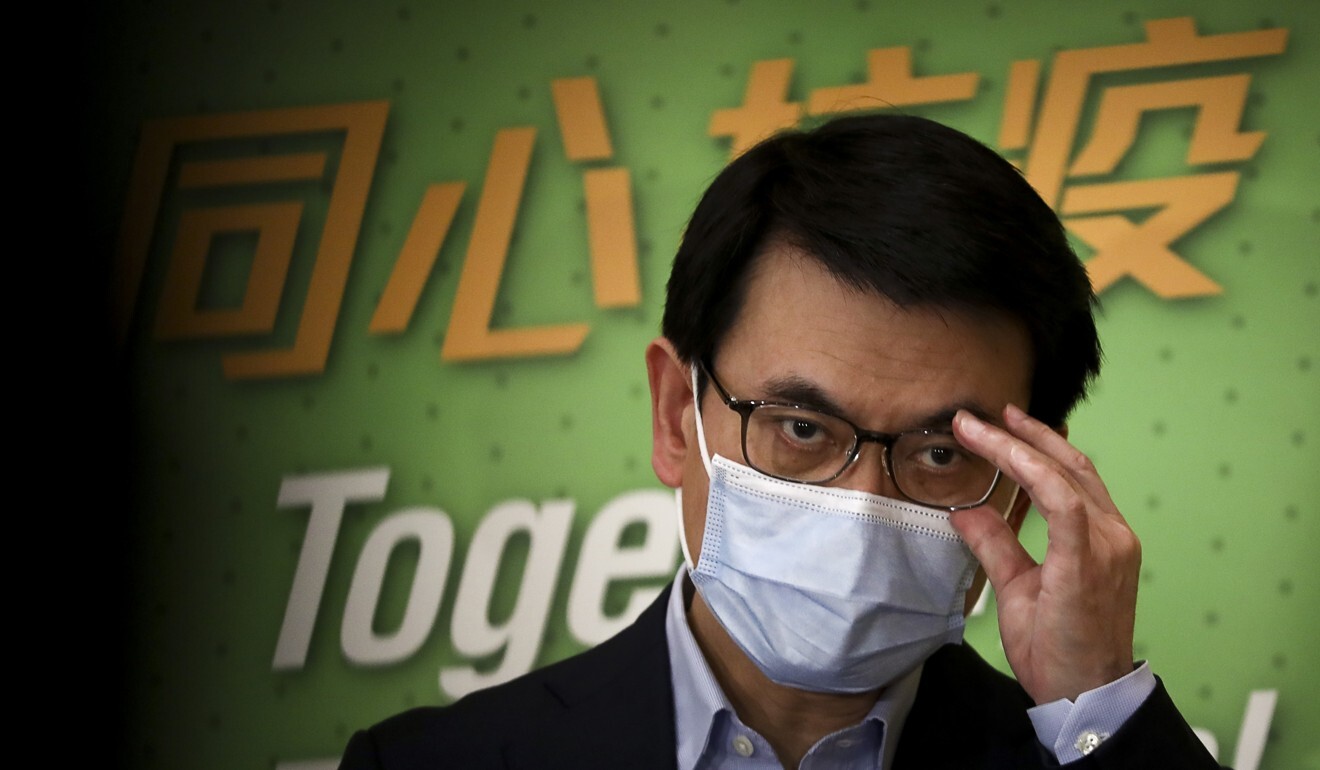 Countries around the world were closely following the travel bubble scheme as a possible way forward in making air travel safer during the pandemic, commerce minister Edward Yau Tang-wah said.
The decision to delay the launch of the scheme, which would have allowed up to 200 people to travel in each direction daily without undergoing quarantine, was mutually agreed upon by both the Hong Kong and Singaporean governments.
"We decided in the interests of making a good start and also in the interests of avoiding any confusion in passengers," Yau said. "We have decided to put this back for two weeks."
Cathay Pacific and Singapore Airlines told passengers they would receive a refund for their tickets or alternatively could rebook flights.
Both sides would hold talks and a new launch date would be announced in early December, Yau said.
Hong Kong and Singapore had earlier agreed the arrangement would be suspended for two weeks if the number of untraceable local infections in either city exceeded five on a rolling seven-day average. Saturday's untraceable cases took the number to 27, or an average of 3.86 for the period.
Although the mark of five was not yet reached, authorities expect the situation in Hong Kong to worsen in the coming days. The city has so far recorded 5,560 Covid-19 cases with 108 related deaths.
The Civil Aviation Authority of Singapore said on Saturday morning the threshold for suspending the travel corridor would be exceeded if there were more than 22 unlinked cases in Hong Kong over the next three days.
Singaporean Transport Minister Ong Ye Kung said both sides had agreed to defer the arrangement to protect public health and airlines would be contacting travellers individually. 
"This is a sober reminder that the Covid-19 virus is still with us, and even as we fight to regain our normal lives, the journey will be full of ups and downs," he said. "But we will press on and look forward to when we can safely launch the air travel bubble."
Subhas Menon, director general of the Association of Asia Pacific Airlines, said the postponement was a setback for the industry but agreed it was better to proceed with caution.
"If everyone is looking at this travel bubble, then it has to work," Menon said. "If it commences and things get out of control, it is going to be a bigger blow to the whole thing. This [delay] is not going to make or break it. We waited this long, we can wait another two weeks to get back on the road again."
But some would-be travellers expressed deep disappointment over the move.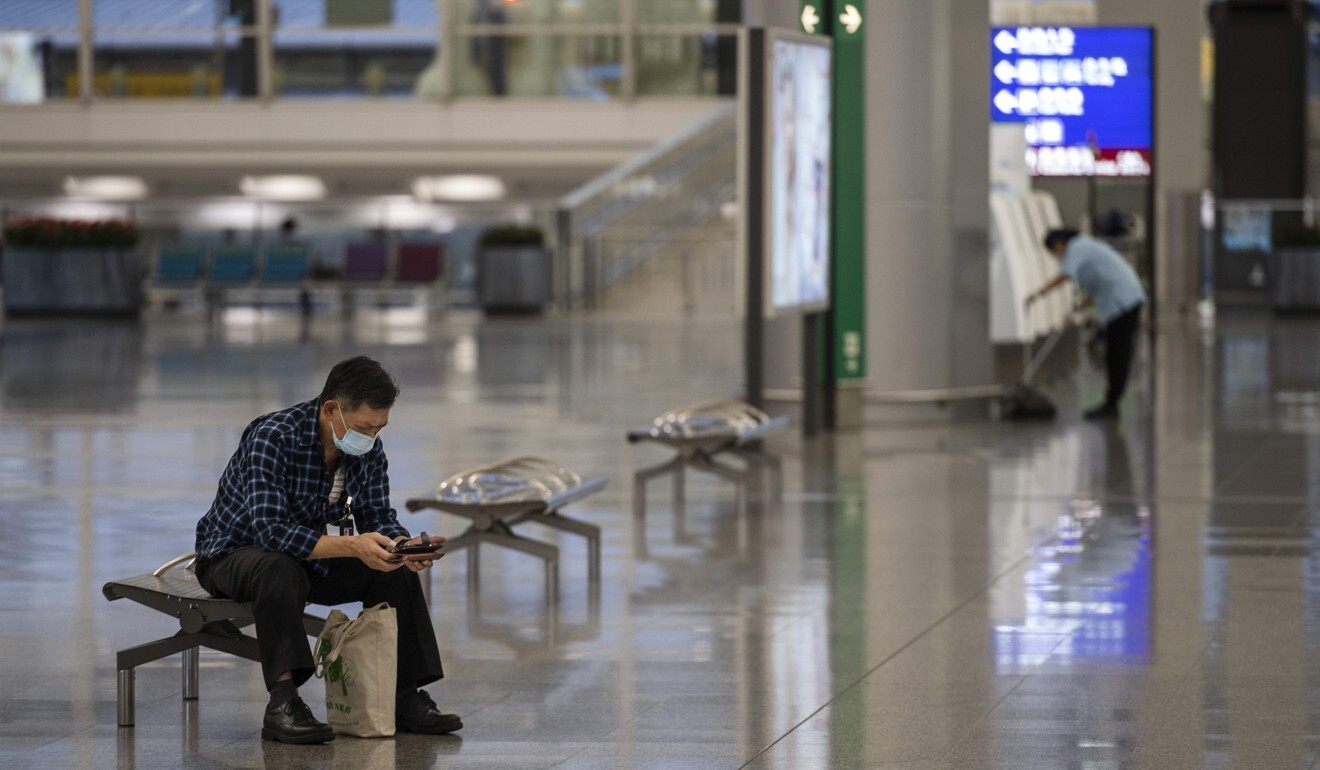 "We're devastated in every way possible," said Desalyn Bowyer, who had bought two seats with her fiancée on Cathay Pacific Airways' flight 759 leaving for Singapore on Sunday. They paid HK$4,300 (US$554) for each ticket and a similar amount for the required tests and another HK$4,800 for a hotel. They had booked the trip with a view to potentially relocating to the city state, and Bowyer said she was "banking on it rather than just getting on a plane and getting away for a few days".
With the postponement of the inaugural flight, celebrations were scrapped too. In Singapore, airport bosses were planning a water cannon salute for the first arriving plane and a lion dance performance for the travellers. Ong and a group of VIPs including Changi Airport Group's top boss were also due to attend the ceremony.
Chinese University's Professor David Hui Shu-cheong, who advises the government on its pandemic response, said postponing the travel corridor scheme was a "sensible" decision.
"With the rising number of untraceable cases, Hong Kong would very quickly fulfil the travel bubble's suspension criteria," Hui said. "You need to protect the travellers from Singapore too."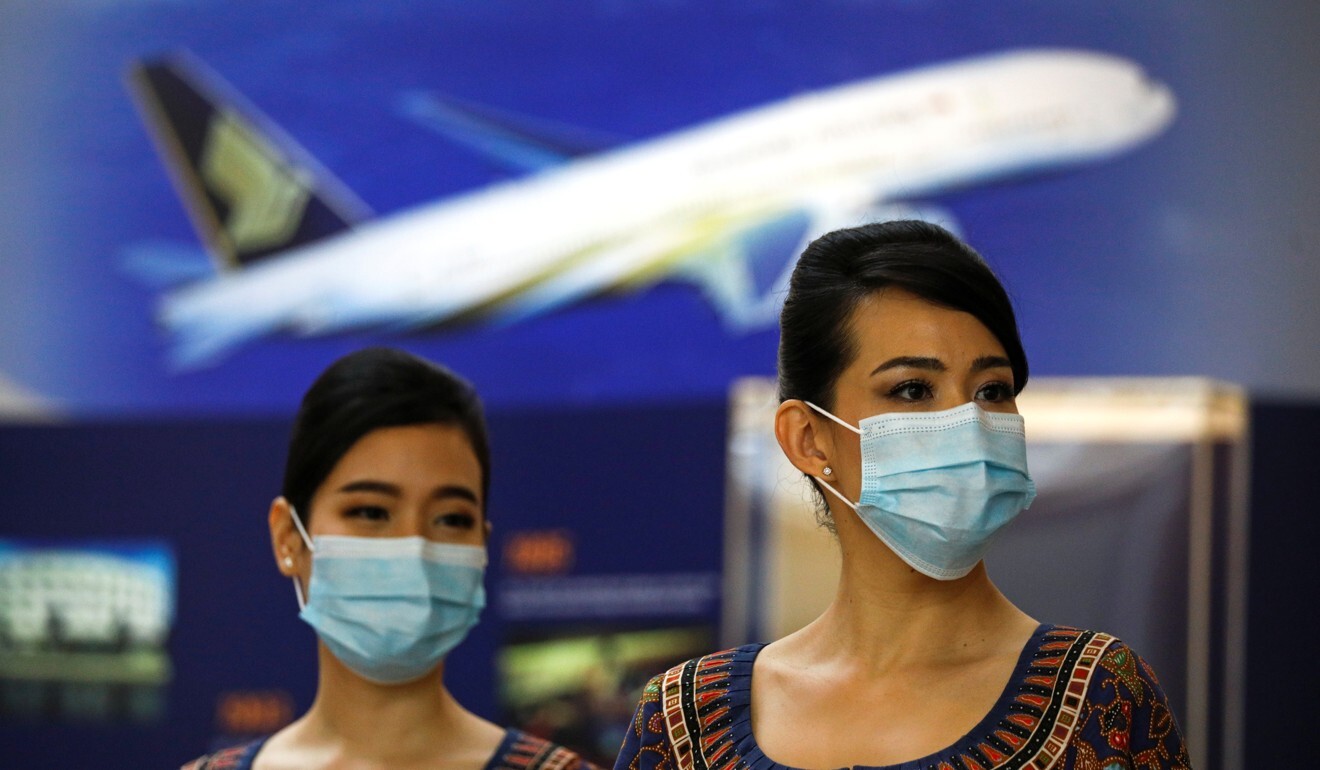 Meanwhile, Singapore on Saturday marked the 11th straight day without locally transmitted infections but recorded five imported cases. The city state has reported a total of 58,148 infections and 28 related deaths.  
Before news of the postponement emerged, Singaporean authorities unveiled tighter measures for the scheme, requiring Hong Kong travellers to take a Covid-19 test upon arrival.
They would then need to self-isolate at their place of residence or hotel, going there via private not public transport, for six to eight hours while waiting for the result.
Tourism sector lawmaker Yiu Si-wing was disappointed by the sudden pushback of the start date but viewed it as the correct move in terms of public health.
"The tourism industry initially hoped that if the Hong Kong-Singapore air travel bubble was successful, then the quota of people allowed to travel between the places would increase," he said, "Even if the travel bubble goes ahead, there's still a long way to go before travel agents, hotels and airlines could see a boost in business."
The Travel Industry Council said it was not aware of any inbound tour groups from Singapore given  Hong Kong's ban on public gatherings of more than four people. Neither were any outbound groups scheduled to fly to the city state as no group tickets, which were usually cheaper, were allocated to travel agents, it said.
Additional reporting by Elizabeth Cheung and Gigi Choy
This article appeared in the South China Morning Post print edition as: Travel bubble postponed for two weeks as new cases rise