Hong Kong will be carbon neutral by 2050, Carrie Lam vows in policy address, but environmentalists aren't convinced
In her policy blueprint on Wednesday, the city's leader endorses a timeline recommended by the city's sustainability council
But observers say the council's other recommendations have no hope of achieving the ambitious goal, and that Lam's address was a missed opportunity
In her
annual policy address
on Wednesday, city leader
Carrie Lam Cheng Yuet-ngor
vowed to set Hong Kong on a path to achieving carbon neutrality by 2050, a goal greeted with scepticism by environmental activists, who said the announcement left much to be desired.
Chief Executive Lam's ambitious pledge reflected the recommendations contained in a long-delayed policy report released earlier this month by the city's environmental advisers, one whose drafting was beset by
internal disagreements
and which was itself slammed by observers for its
"lukewarm" approach
.
"I now announce that the [Hong Kong Special Administrative Region] will strive to achieve carbon neutrality before 2050," Lam said in her address on Wednesday. "To this end, the Government will update the 'Hong Kong's Climate Action Plan' in the middle of next year to set out more proactive strategies and measures to reduce carbon emissions."
The pledge follows Beijing's own announcement in late September that it would reach carbon neutrality by 2060, while Japan and South Korea have also both recently said they would hit the same target by 2050. Hong Kong's previous climate action plan, released in 2017, only pledged a 26 to 36 per cent cut in emissions by 2030, down from 2005 levels.
Hong Kong is party to the
Paris Agreement
, a multilateral treaty of 196 signatories committed to holding the increase in global average temperatures to well within 2 degrees Celsius above pre-industrial levels. Under the agreement, the city is also obliged to formulate and submit its long-term
climate
strategy through 2050 by the end of this year.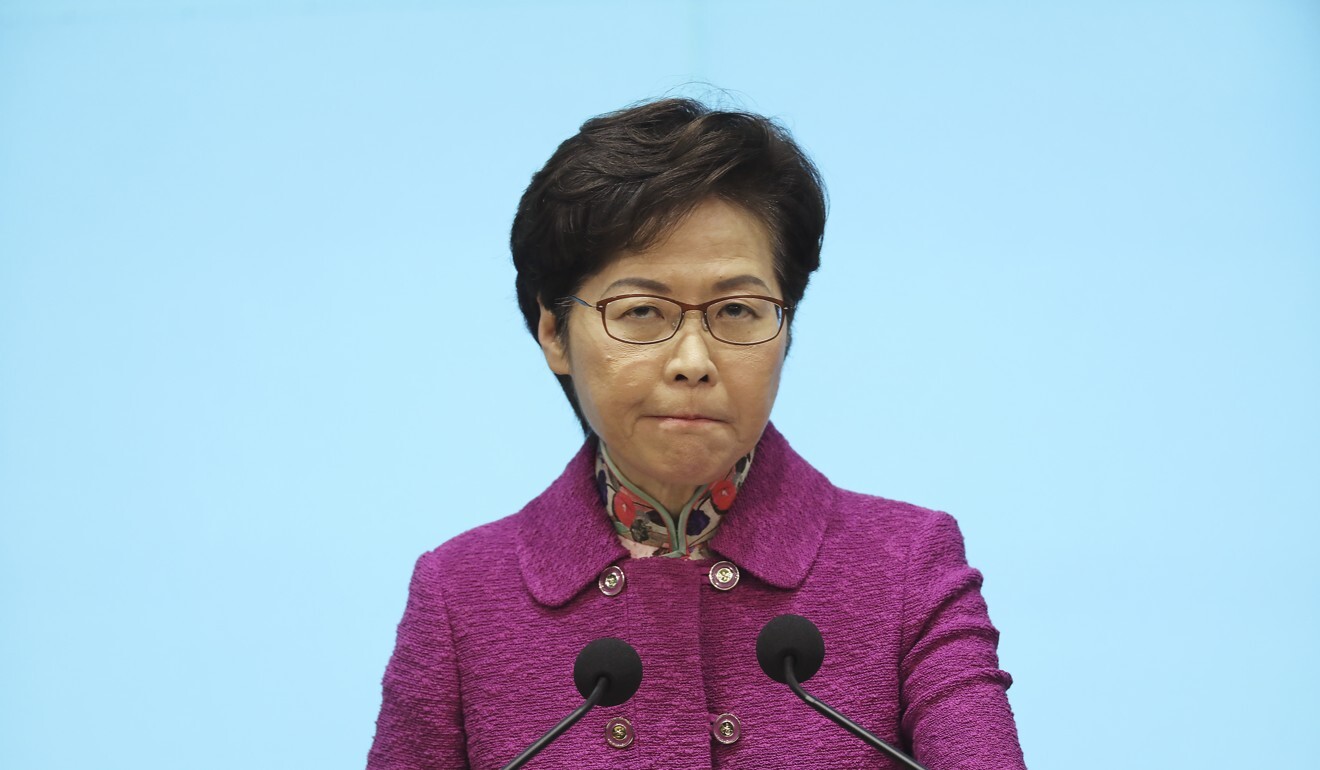 "Now that even China, which is an industrialised country, has set the ambitious 2060 goal, it is only expected that Hong Kong should follow the [UN's Intergovernmental Panel on Climate Change] goals," said Jeffrey Hung Oi-shing, the chief executive of the environmental NGO Friends of the Earth (HK).
Hung said that while Lam's administration was adopting the timeline from the Council for Sustainable Development's report, it should reconsider adopting recommendations from the council wholesale.
"There is no way we would be able to achieve carbon neutrality by 2050 if the government followed those suggestions," he said.
The council's report had suggested short- and long-term goals that included further studying the safe use of nuclear energy, fostering sustainable architecture and transitioning towards low-carbon transport systems.
"The bulk of our emissions come from electricity generation, but the government still has not set any concrete targets for increasing the proportion of renewable energy in our fuel mix," Hung said.
More broadly, Hung said there had not been enough emphasis on the environment in Lam's address.
"While I understand people's livelihoods and the economy are the focus due to the
coronavirus pandemic
, the address should also have been a chance for Lam to stress the importance of a green transition," he said. "There is ample evidence to show there are business opportunities in a low-carbon economy."
Edwin Lau Che-feng, executive director of the environmental NGO The Green Earth, was also underwhelmed by the address. He said many of the policies, such as increasing the proportion of electric vehicles and building more bike lanes, were "not new and already being implemented".
In her address, Lam also pushed for a previously scrapped bill on a mandatory waste disposal charge to be passed "as early as possible", saying the charging scheme would be a driving force behind waste reduction in Hong Kong. Tenders for a paper-pulping facility would also be invited in the first half of 2021 to provide an outlet for the city's waste paper once China's ban on importing such refuse comes into force next year.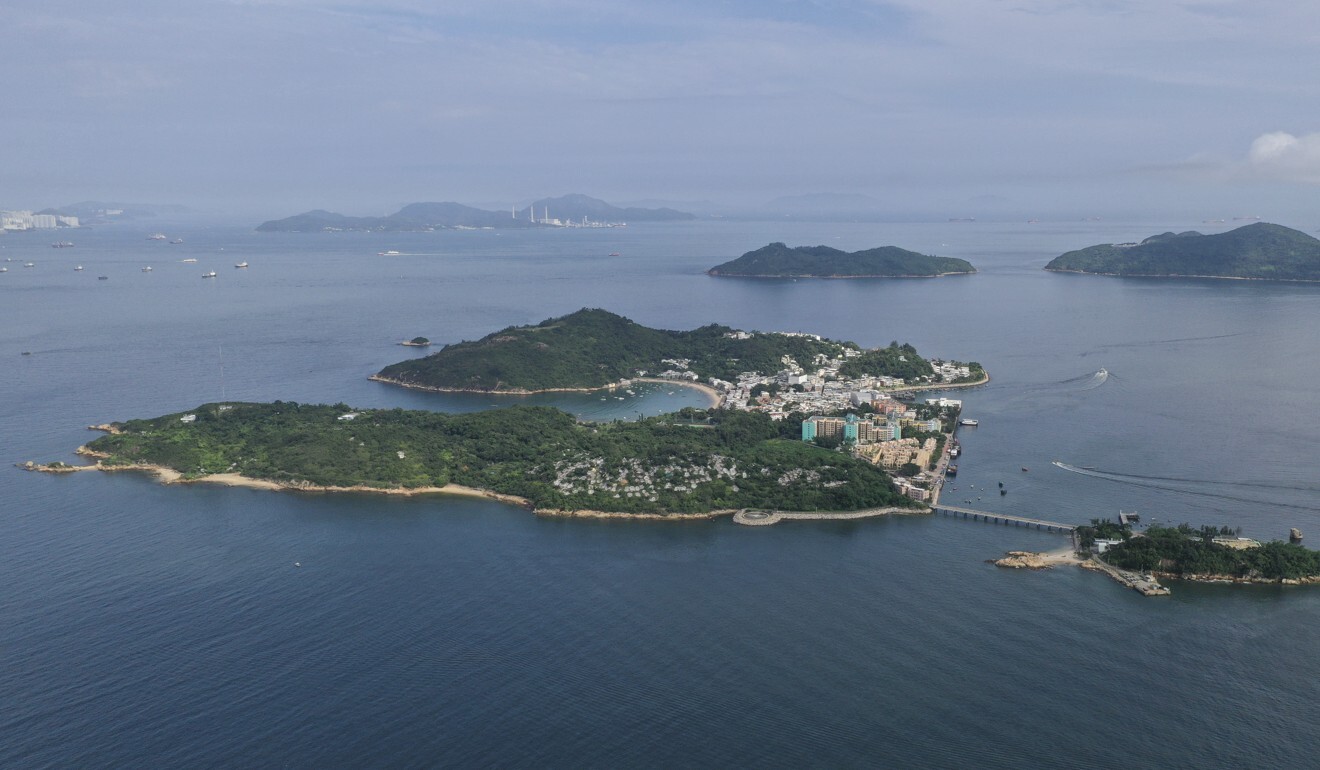 Lam also said her signature policy, the controversial
Lantau Tomorrow Vision
land-reclamation scheme, would be expedited, a move Lau said would be "completely contradictory" to the city's climate goals.
"The focus is wrong. The emissions generated by transporting materials for land reclamation would be huge, not to mention the adverse impact on marine ecosystems," he said.
Lau said environmental activists were not opposed to building more public housing, but it should be done on brownfield sites, or on abandoned agricultural or rural land used for activities such as open storage.
"If they do [the Lantau scheme], it would overshadow any achievements from the other carbon-cutting measures."