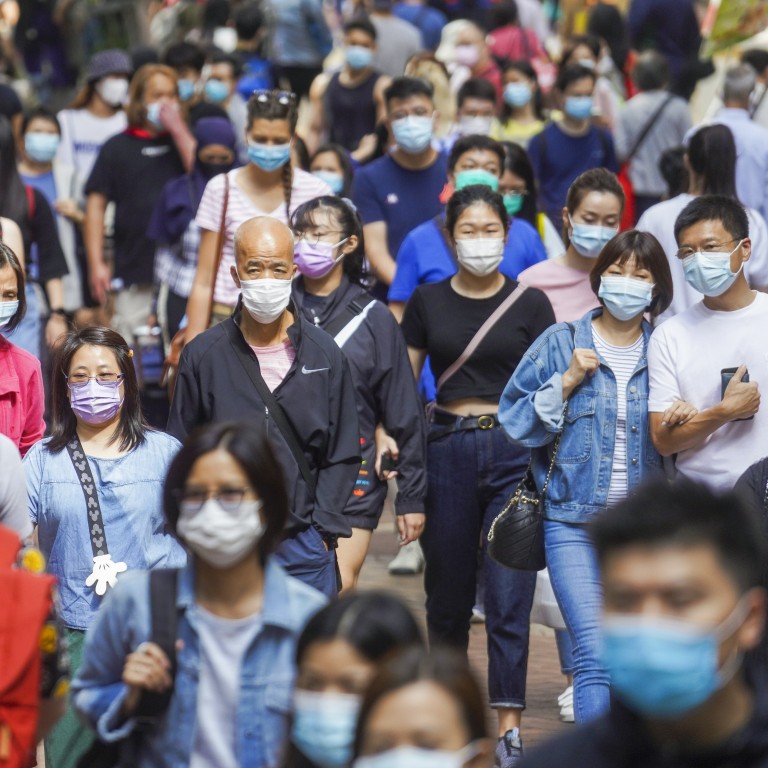 'Zero infection' unlikely in Hong Kong without drastic action to curb fourth wave of coronavirus, experts say
Beijing has agreed to set aside some vaccine supplies for Hong Kong if needed, Carrie Lam says
Experts say lack of public support makes it hard to implement lockdown, compulsory testing
Medical experts are doubtful that Hong Kong can achieve zero Covid-19 infections without public support for more drastic measures to control the coronavirus amid the city's surging fourth wave of the pandemic.
Chief Executive Carrie Lam Cheng Yuet-ngor mentioned that target in her policy address on Wednesday, at a time when Hong Kong has been seeing dozens of new infections daily since late last week.
Turning to the pandemic and health care issues during her speech, she said Beijing had pledged to reserve for Hong Kong Covid-19 vaccines developed or produced on the mainland, if needed, and also spoke of the need to resume cross-border travel.
She said the government might implement "large-scale universal community testing again in a bid to achieve the target of 'zero infection' should we have the support and co-operation of the general public", although she did not define "zero infection".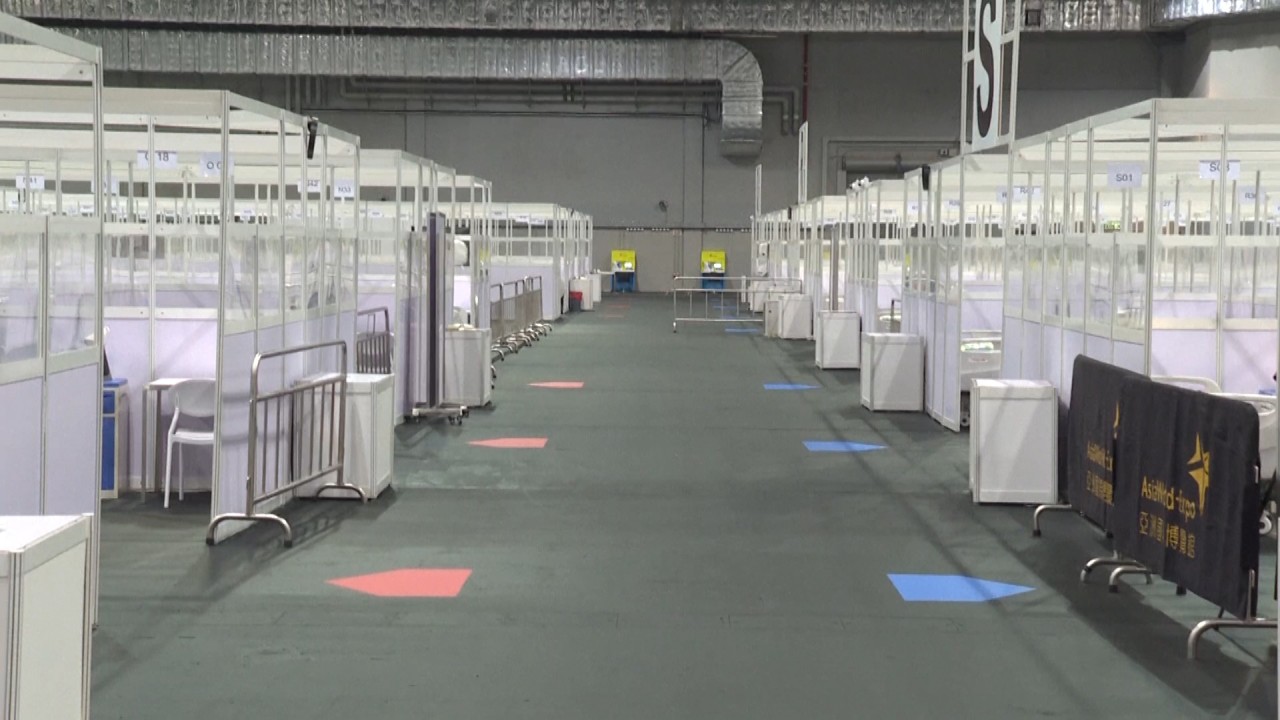 02:06
Hong Kong reopens Covid-19 treatment facility to tackle new wave of infections
Hong Kong reopens Covid-19 treatment facility to tackle new wave of infections
At a press conference later, she said it would be unrealistic to make community testing mandatory, and questioned if Hong Kong could survive a citywide lockdown of four weeks for universal testing to be carried out.
Asked for a definition of "zero infection", she said: "The definition of 'zero infection' depends on who you ask." She added that she mentioned it in her address to assure the public.
The city has recorded 5,866 confirmed infections so far, with 108 related deaths. More than 340 people are still in hospital with Covid-19.
Until the surge in infections last week, Hong Kong had been seeing between zero and six cases a day of locally transmitted infections with untraceable sources in the past month.
To prepare for a future surge, the government has asked hotels to provide up to 1,000 rooms to be used to quarantine close contacts of patients. The Food and Health Bureau declined to name the hotels involved, saying only that they would be used when quarantine centres were close to full capacity.
Professor David Hui Shu-cheong, a government adviser on the pandemic, said the city's current social-distancing measures were not strong enough to achieve "zero infection", which he understood to mean no locally transmitted cases for a certain period.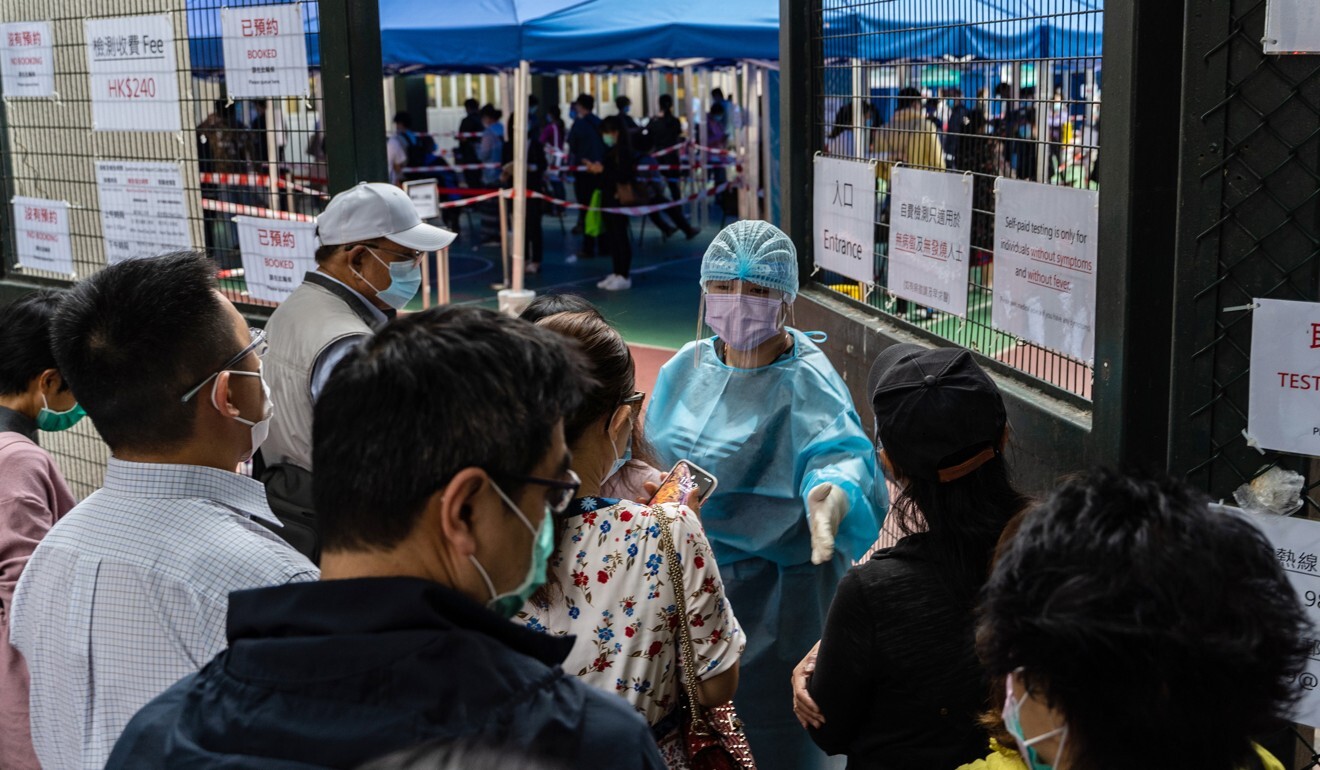 He said very few places had been able to achieve zero infection, and it came with the price of taking drastic measures.
"An example is mainland China, which conducted compulsory testing and imposed stay-at-home orders," he said. Melbourne in Australia had also imposed weeks of curfew to bring down infections.
But he felt that such measures would be hard to implement in Hong Kong as public support was lacking.
"We would need public consensus and cooperation, but now restaurants are complaining about the reduction of their seating capacity, and bars are saying it is unfair to them," he said.
Respiratory medicine specialist Dr Leung Chi-chiu said Hong Kong had not been quick enough to adjust the social-distancing measures in response to the latest surge in infections.
"If we are not able to achieve zero locally transmitted infections for 14 consecutive days, we are not qualified to say we are aiming to have zero infections," Leung said.
On vaccine procurement, Lam said the central government had recently agreed to reserve a certain amount of vaccines "developed or produced in the mainland for use by Hong Kong people when necessary".
She added that those vaccines would be offered when the city had difficulty procuring supplies itself. Currently, the city is taking part in a World Health Organization vaccine distribution scheme and pursuing advance purchase agreements with drug makers.
A government source said the amount of mainland doses had not been decided yet, but added that the city's overall strategy for obtaining supplies was to purchase at least two types of vaccines.
Currently, at least four of the 11 vaccine candidates in the final stages of clinical trials were developed by the mainland, according to WHO.
In her speech, Lam also announced extra support for efforts related to mental health, and increased research collaboration with the mainland.
She said an additional HK$300 million (US$38 million) from the Beat Drugs Fund would be used to provide support to help those with mental health needs through an initiative to be led by the Advisory Committee on Mental Health.
On research collaboration, there will be a relaxation of current limits on exporting human genetic resources, such as organs and cells, to Hong Kong. Five Hong Kong universities have applied for the scheme, and three have been approved.
This article appeared in the South China Morning Post print edition as: Zero infections 'unlikely without drastic restrictions'