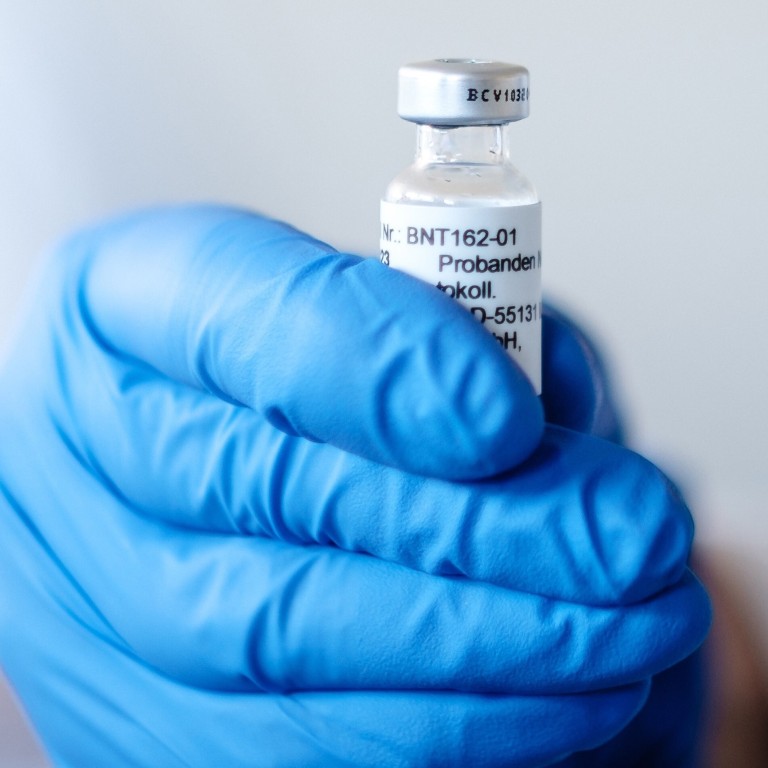 Why did Hong Kong pick three Covid-19 vaccines over 10 others and did it make the right call?
The scientific, logistical and even political reasons behind how authorities decided which manufacturers would provide doses
While leading health experts largely agree with the final list, a prominent doctor has raised concerns over the inclusion of one mainland Chinese firm
The Hong Kong government weighed scientific, logistical, business and even political factors before choosing the manufacturers to supply millions of
Covid-19
vaccine shots to the city's residents, according to health experts and an insider close to the selection process.
But one leading doctor questioned why mainland Chinese firm Sinovac Biotech was among the final approved companies, given it had not yet published third-phase data on its vaccine candidate.
In interviews with the
Post
, professors Gabriel Leung and David Hui Shu-cheong explained the decisions behind the lead-up to the city's leader
announcement on Friday
that agreements had been reached to secure 7.5 million shots each from Sinovac Biotech and Pfizer-BioNTech.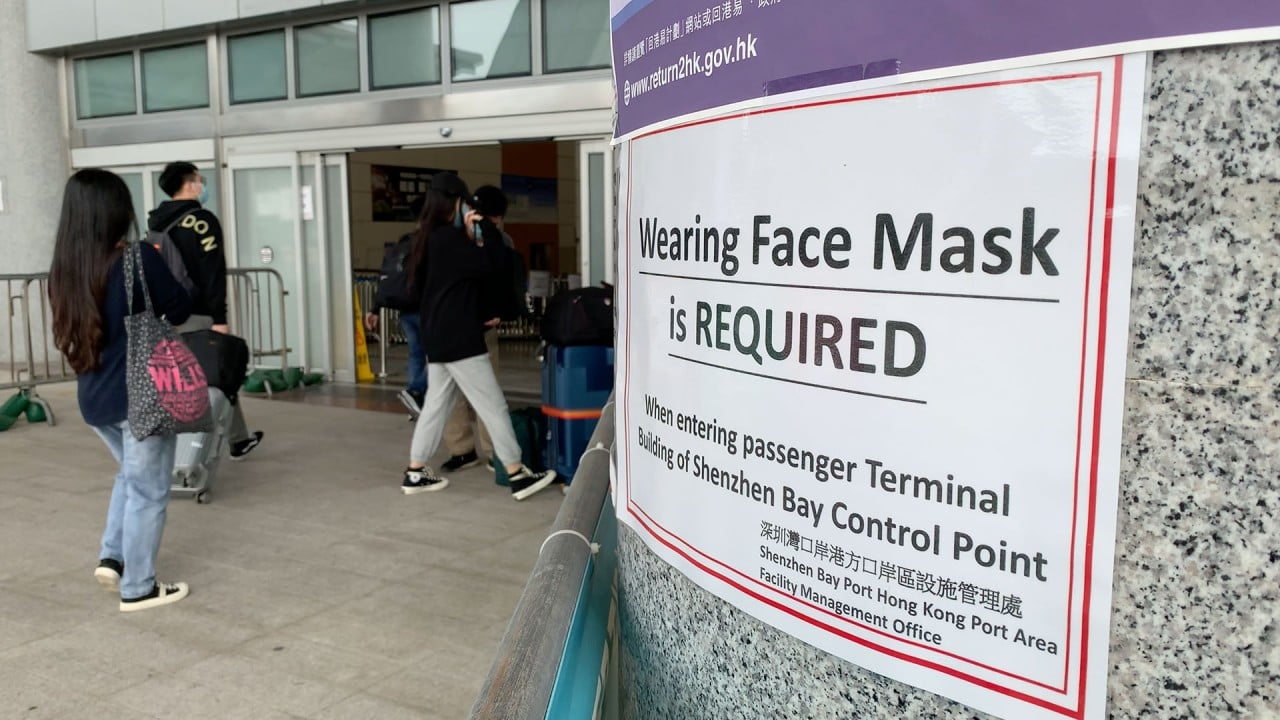 03:38
Departures for mainland China increase amid Hong Kong's fourth wave of Covid-19 infections
Departures for mainland China increase amid Hong Kong's fourth wave of Covid-19 infections
The former will supply a million doses next month, while the latter will distribute another million jabs, via the mainland's Fosun Pharma, in the first quarter of next year. A third deal with AstraZeneca, also involving 7.5 million shots, is in the works.
Chief Executive Carrie Lam Cheng Yuet-ngor hailed the development as a "breakthrough" moment and said the government was prepared to buy up to 30 million shots to ensure the city's 7.5 million residents could receive two jabs if they wanted, adding the scheme would be free and voluntary.
The advance purchase agreements negotiated directly with vaccine manufacturers are on top of the global Covax Facility procurement mechanism managed by the World Health Organization (WHO), along with two other platforms, Gavi and the Coalition for Epidemic Preparedness Innovations, that the city has joined.
Local officials have also secured the central government's pledge to provide a "certain amount" of mainland-made vaccines to the city if necessary.
But concerns have been raised over whether the government made the right call in choosing the three vaccines out of a list of 13 in their third and final phase of clinical trials.
Dr Arisina Ma Chung-yee, president of the Public Doctors' Association, was quick to question whether political considerations were involved in picking vaccines made or distributed by Sinovac Biotech or Fosun Pharma, both mainland Chinese firms.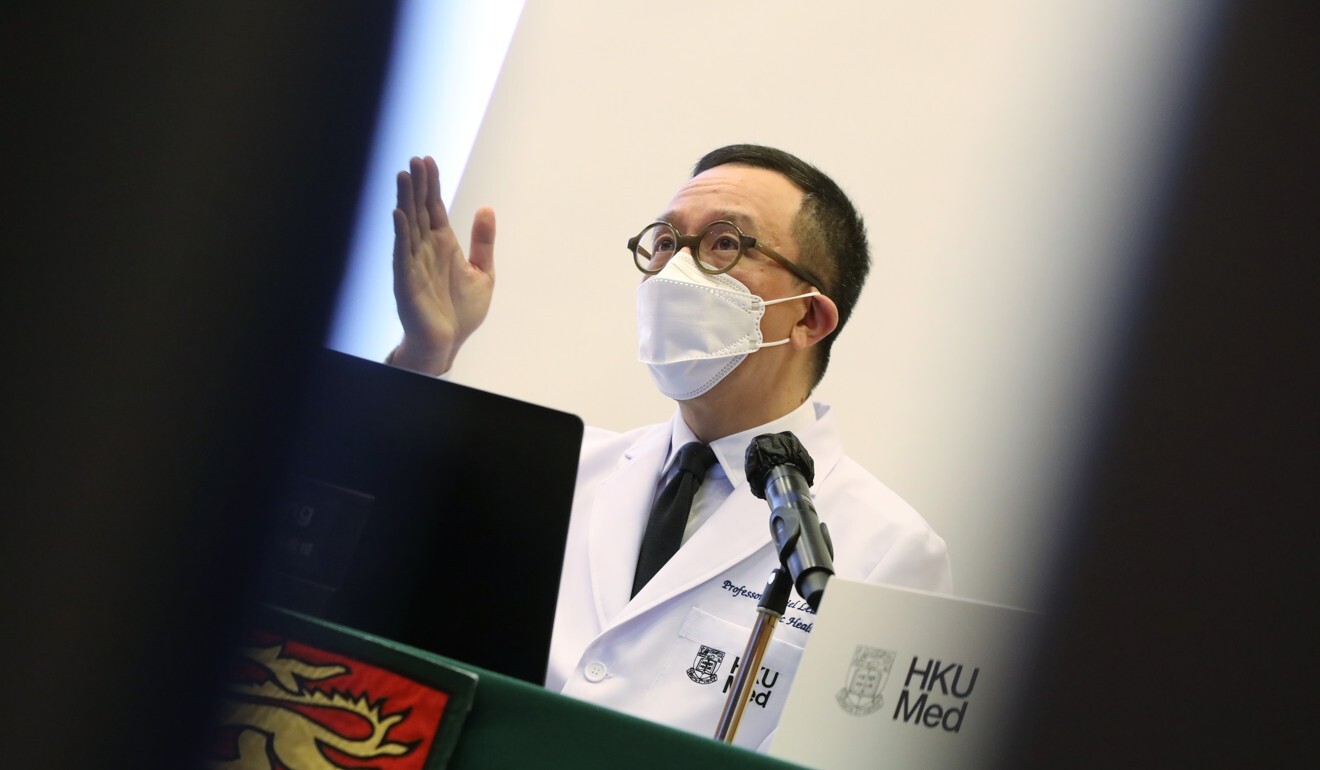 "We know very little about Sinovac Biotech as it hasn't even published its third-phase data on its vaccine … the government should come clean on why it chose the firm to restore public confidence if it wants Hongkongers to get vaccinated," Ma said.
An insider with knowledge of the selection process told the Post that Sinovac Biotech was chosen at least in part because the city government needed to take into account the potential blowback from certain sections of the pro-establishment camp if it did not pick even one mainland producer. The source said some supporters of Beijing had become increasingly vocal over seeking the mainland's intervention in Hong Kong's anti-pandemic strategy.
But Professor Gabriel Leung, dean of the faculty of medicine at the University of Hong Kong, who along with other experts advises officials on vaccine selection, said the city largely made the right call, and had based its decision on scientific and commercial factors.
Leung said Sinovac deserved to emerge as an eventual winner as it had promising first and second trial data peer-reviewed and published in respected journal The Lancet Infectious Diseases.
"Just because Sinovac has not published its third-phase data does not mean the data will be bad," the epidemiologist said.
Pfizer-BioNTech and AstraZeneca were also worthy victors, Leung said. The former, co-developed by the American and German firms, had the best results in the last stage of the clinical testing process, where two injections, administered 21 days apart, could offer up to 95 per cent protection against Covid-19.
It had been deemed safe and effective and obtained regulatory approval in Britain, Canada, Bahrain, Saudi Arabia and the United States. Britain is employing it in the world's first mass inoculation of a nation's citizens.
Multinational firm AstraZeneca, which partnered with the University of Oxford to develop its Covid-19 vaccine, had also obtained good results, with an average 70 per cent protection rate, Leung said, adding it had received the most purchase orders so far.
Commercial and even geopolitical factors also influenced the decision, Leung believed. "Some firms may not want to sell to you, or will only sell a certain amount, while some countries may have export restrictions for Covid-19 vaccines made on their turf."
Leung said he and an expert panel had given advice on different brands of vaccines, but they were bound by confidentiality clauses and only learned of the final results from the news. He could not disclose which brand he voted for, and would only say the decision was in line with expectations, with few surprises.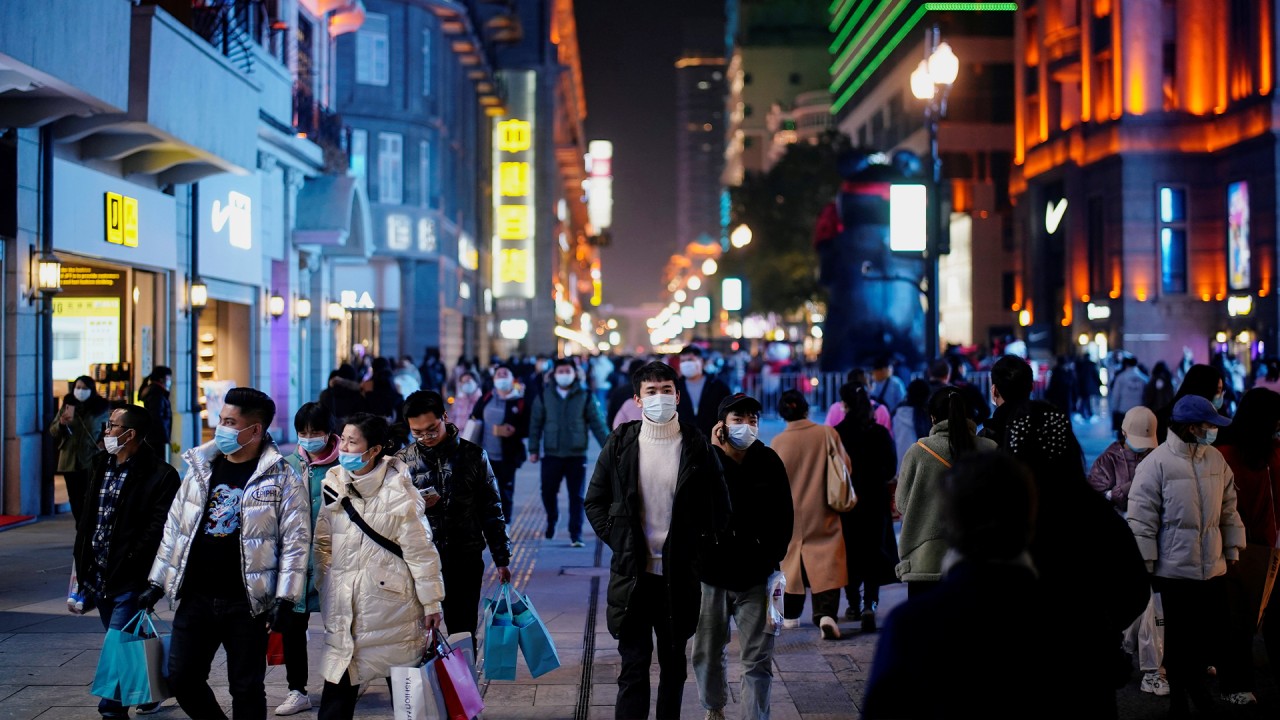 03:34
One year since start of pandemic, China's Covid-19 epicentre Wuhan seems lively and relaxed
One year since start of pandemic, China's Covid-19 epicentre Wuhan seems lively and relaxed
His fellow adviser Professor David Hui Shu-cheong, from Chinese University, also threw his weight behind the government's decision, saying science and logistical reasons were followed.
The government was right to adopt experts' advice to diversify risk by buying vaccines made with various "technology platforms", he said. A significant advantage of the Sinovac vaccine is that it injects a killed version of the virus into the body to generate immunity, a conventional and proven method already in use to treat hepatitis A, influenza, polio and rabies.
But the downside of this technology was potential side effects such as headaches and rashes, he observed.
Pfizer-BioNTech, on the other hand, is a new type of vaccine that uses fragments of genetic code, or the mRNA nucleic acid, from the pandemic virus to give the body "immune memory" and teach it how to fight Covid-19 in the future.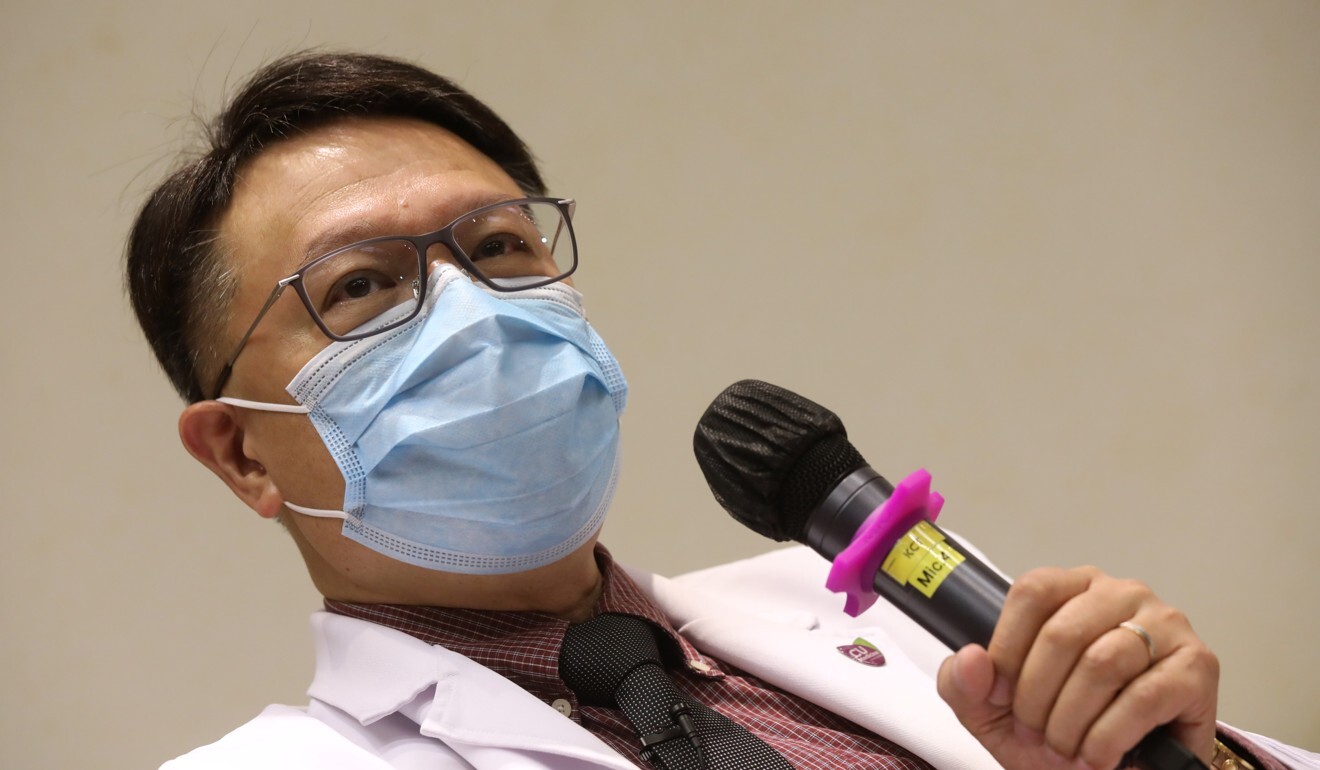 The benefits of this experimental technology, Hui noted, were that it had so far generated a good antibody response against the virus and could be easily mass-produced. The difficulty was it relied on cold storage, and in Pfizer-BioNTech's case, in fridges at minus 70 degrees Celsius, Hui said. It required diffusion technology, where one jab had to be diluted into five doses before use.
Hui cited the government's explanation that the supplier, Fosun Pharma, would guarantee the integrity of the supply chain, which would take about 20 hours for the European-made vaccines to arrive in Hong Kong. "The technical difficulties have been resolved, and I believe this is why the vaccine was chosen."
A source from Fosun Pharma told the Post it would keep the vaccines at the required minus 70 degrees using dry ice in a cold storage device with GPS tracking function. The doses would be stored in fridges at the same temperature upon arrival in Hong Kong and transported at between two and eight degrees Celsius in vehicles to inoculation sites, where they would be kept at that temperature in fridges for a maximum shelf life of five days.
But Leung warned that even after mass vaccination began, Hongkongers could not let down their guard against the spread of Covid-19.
He said post-vaccination surveillance was needed to determine whether any serious adverse effects emerged, adding the Department of Health had already started setting up a monitoring system for that purpose.
"The clinical trials had only involved tens of thousands of participants, but some rare diseases could appear once or twice in every 500,000 people or 1 million people," Leung said.
Hongkongers would also need to continue to wear masks and observe good hygiene practices for some time after vaccination, as some people could still become infected by Covid-19.
Leung said the AstraZeneca vaccine, for example, could lower the chances of contracting a symptomatic disease arising from the Covid-19 virus by up to 90 per cent, but could only lower the chances of infection by just over 50 per cent.
"This is why Hongkongers still need to keep up their good work in wearing masks to prevent the spread of the disease," he said.