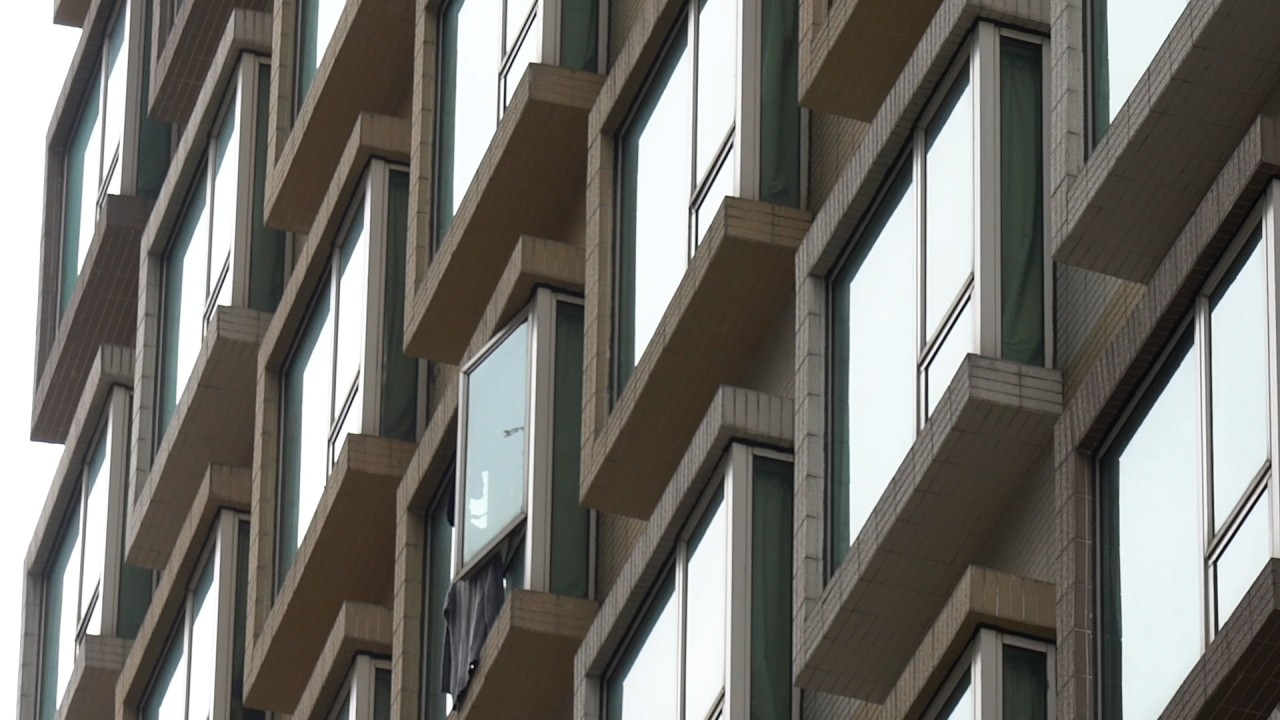 03:02
Coronavirus: Hong Kong extends hotel quarantine for overseas arrivals to 21 days
Coronavirus: Hong Kong extends hotel quarantine for overseas arrivals to 21 days
Coronavirus: anger as travel plans thrown into disarray by Hong Kong's move to raise Covid-19 quarantine to 21 days; city reports 57 cases, one more death
Would-be travellers describe mental stress, financial pressure, as some plan to drop trips entirely after hearing the news
Fallout from late-night decision came as Hong Kong confirmed 57 new coronavirus cases, including 25 of untraceable origin
Hong Kong woke up on Christmas morning to the strictest
Covid-19
control measures on inbound travellers yet, as city health officials overnight extended the hotel quarantine period for all arrivals from foreign countries to 21 days, throwing holiday plans for many into disarray.
The fallout from the late-night decision came as Hong Kong confirmed 57 new coronavirus cases on Friday, pushing the tally to 8,481.
The city also reported its 136th coronavirus-related death, a 95-year-old patient with underlying health conditions. He died in the early hours of Friday at Queen Elizabeth Hospital.
Fifty-five of the latest cases were locally transmitted, including 25 of untraceable origin. The remaining two were imported.
Around 50 preliminary-positive cases were recorded and awaiting confirmation.
The call to raise the quarantine period from 14 days was announced with little more than an hour's notice, forcing some to rethink travelling to the city entirely while others counted the financial and emotional cost of an extra seven days spent in a hotel.
"It is mentally stressful and financially draining to have this change of policy with no warning whatsoever, no government subsidy, and no better options at a reasonable price range," said Chloe Poon Ka-yee, an entrepreneur who travelled to Portland, Oregon, to visit her boyfriend.
She was originally due to return to Hong Kong on January 7.
"I honestly just want to go home and be with my family. If I didn't need to be back, I would absolutely not travel," Poon said.
The 28-year-old added it was "crazy" how hotels were still able to raise prices for quarantine guests, while not offering refunds to reflect the new changes and requirements from the government.
"It's inhumane," she said.
The only travellers exempted are those arriving from mainland China, Macau and Taiwan, who will continue having to serve home quarantine for two weeks.
Another affected traveller, Peter Lam Tat-wai, 35, a clerk based in Ireland, said he had not seen his family or girlfriend for nearly a year and had planned to fly in late January 2021 for Lunar New Year.
"The new measures mean I will have to spend 90 per cent of my stay in the hotel, which is meaningless, because I am coming back to meet my family and friends," he said.
"I feel totally lost, insecure and frustrated due to the frequent changes in quarantine measures imposed by the Hong Kong government, as I never know what will happen prior to or even during my journey."
Lam said he was concerned that the government could introduce 28 days of quarantine before he returned to Hong Kong.
Since March 17, the government raised its outbound travel alert to the second-highest level, saying there was a "significant threat", in reference to the worldwide virus outbreak, and discouraged all non-essential travel.
The changes had significant implications for anyone who had already commenced their travel for Christmas, discouraging them from returning over the cost of the new arrangement.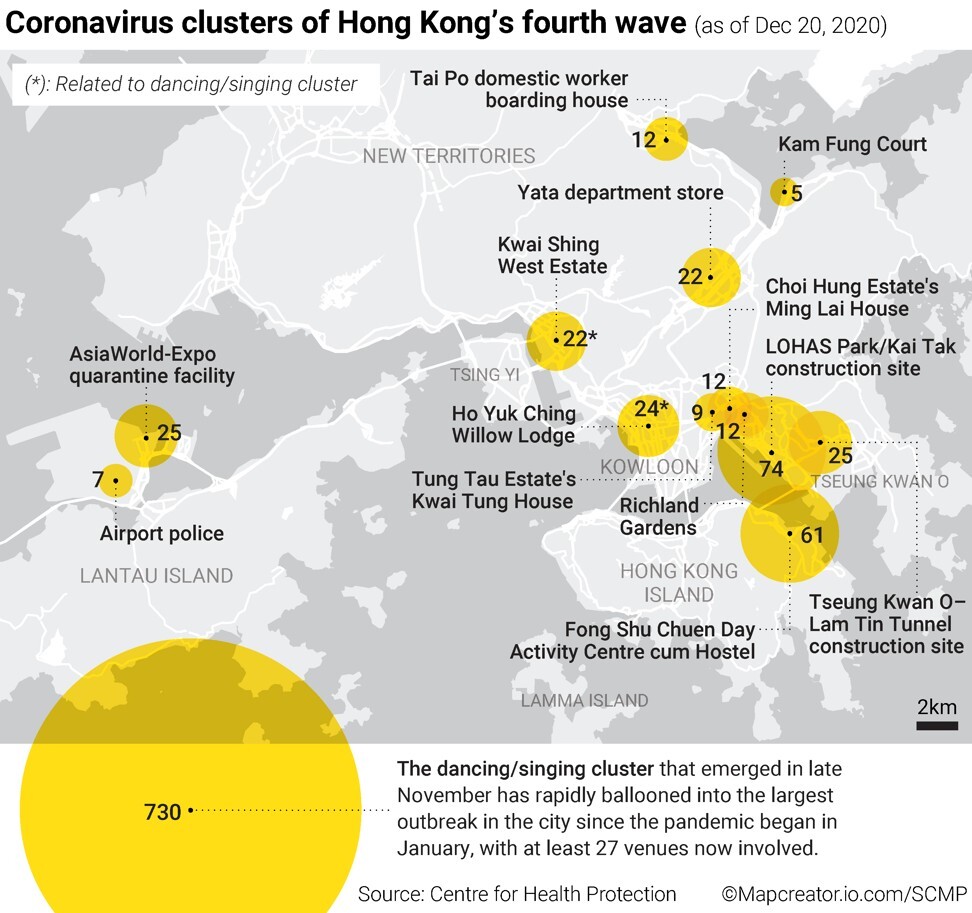 Scores of Hongkongers, many of them permanent residents, remain in limbo in Britain after a ban was imposed on flights from the country and anyone who had been there for at least two hours in the past 21 days.
Cathay Pacific has cancelled flights to and from Britain until January 10, but airlines are unable to say when services will resume partly due to tough quarantine-on-arrival measures of three weeks for aircrew.
Officials also announced a ban on those who had been in South Africa for more than two hours within 21 days of boarding to Hong Kong, after a new variant of Covid-19 emerged in the country.
One of the biggest surprises was the imposition of the additional quarantine on the likes of Singapore and New Zealand, who are credited with defeating the pandemic and are in a better situation than Hong Kong, which remains in the grip of a fourth wave of the outbreak.
In mid-November, Hong Kong and Singapore scrapped plans for a quarantine-free travel bubble after a sudden surge in local cases emerged in the city.
Professor David Hui Shu-cheong, who advises the government on the pandemic, defended the moves as necessary to ensure undetected infections would not spread among local households.
"Tight border control is very important," he said.
The Chinese University respiratory medicine expert said the government's discretion to raise quarantine to 28 days remained an option, but was unlikely to be used for long, even if introduced.
But a 40-year-old manager named Sally said her hotel could not guarantee a room for her because of the last-minute announcement.
She was due to fly from Singapore to Hong Kong on Boxing Day to deal with urgent work matters and had already booked a room, but now finds herself in limbo as she waits for the hotel reservation team to get back to her.
She also questioned why low-risk countries such as Singapore were not exempted from the 21-day quarantine requirement. The number of local Covid-19 cases there had remained relatively lower than Hong Kong in recent weeks, with just one confirmed in the past seven days.
"Everyone is laughing at Hong Kong now for not segregating low- and high-risk countries," she quipped.
Sally also believed their room bookings could start overlapping, given how many travellers had already secured 14-day quarantines.
"I think there is an urgent need to tell the government that this doesn't work," she added.
At the daily Covid-19 press briefing, officials said health authorities also issued a mandatory testing order for all residents in Lotus Tower in Kwun Tong Garden Estate, after another infection was reported there. Eight cases have been confirmed from four flats in the housing estate.
This is the ninth housing estate to be slapped with a mandatory testing order, and comes close on the heels of residents of the Ming Yan Lau block at Sha Tin's Jat Min Chuen estate undergoing screening on Thursday.
An elderly resident of Yan Chai Hospital Mrs Kwok Yuk Cheung Care and Attention Home in Kwai Chung was also confirmed as infected.
At the care home, the resident shared a room with five others, and dined with 40 more on the same floor, while several staff aided her in showers. All residents on the fourth floor of the home were considered close contacts and sent to quarantine.
She took a blood test on December 21 and was screened for Covid-19 the next day. However, health authorities believe she was infected at an earlier stage, taking into account the incubation period of the disease.
The Hospital Authority urged the public and its own staff to avoid large gatherings, even during work.
A nurse at United Christian Hospital tested preliminary-positive for Covid-19. She shared meals with four colleagues. All of them tested negative but would be quarantined for 14 days.
A student nurse at Queen Elizabeth Hospital also tested preliminary-positive and has been hospitalised. She shared meals with three others, who are now subject to isolation orders. She also ate with another student nurse, a relative who has been quarantined.
Separately, health officials noted some initial difficulties facing domestic helpers in securing extended quarantine hotel stays for 21 days, amid concerns that the supply of the most affordable hotels had been exhausted.
However, Yiu Si-wing, director of China Travel Service and a Legislative Council member, said occupancy rates were not high, even before the extended quarantine scheme was announced.
"The current occupancy rate is not as high as we expected, as most travellers had already arrived before the Christmas period started," he said. The scheme was rolled out earlier on Tuesday.
Yiu estimated the occupancy rates for most hotels were currently between 40 and 50 per cent, but he believed the ban on flights from Britain and the 21-day quarantine rule could mean fewer travellers coming to Hong Kong, dropping occupancy rates to around 30 per cent.
The quarantine extension is based on the government's belief that this will catch "very rare" instances of infected travellers with an incubation period exceeding 14 days.
Professor Ben Cowling, head of epidemiology and biostatistics at the University of Hong Kong's school of public health, estimated 1 to 5 per cent of inbound travellers might have longer incubation periods, with fewer than 1 per cent extending beyond the normal quarantine period.
"The additional seven days will reduce the risk of an infected traveller sparking an outbreak or epidemic of Covid-19 in the general community," Cowling said.
The policy would also likely lead to an overall reduction in the number of travellers, he predicted.
He added: "However, there will be economic consequences for airlines and hotels who might now have fewer passengers if the additional seven days is a discouragement to travel, and it could also discourage Hong Kong residents who are considering travel."
Michael Li Hon-shing, executive director of the Federation of Hong Kong Hotel Owners, said the industry would take a severe beating from the latest quarantine rule as well as the city's ban on all passenger flights from Britain.
"Due to the new rule and the flight ban, many hotels have received a lot of calls inquiring about cancellations of hotel bookings. The hotels are all worried about the lack of visitors," he said.
"They don't worry about their capacity for providing an extra stay of seven days for overseas visitors. They have a lot of rooms available."
Li said, at present, the average occupancy rate for the city's hotels was about 40 per cent, while for January, the average booking rate was only 20 per cent.
In the past, about 20,000 Hong Kong students studying overseas would return to the city for Christmas holidays, he said, but given the new rules, the hotel industry was concerned about the high vacancy rate in January.
"We're all worried about the flight ban, and don't know how long it will last," he said.
Yi Li Dawson, senior marketing manager for Dorsett hotels, which are among the government's designated quarantine accommodation, said they had not received large-scale cancellations so far, but were handling multiple requests from those looking to extend their stay by seven days.
"Despite the fact we are dealing with a lot more queries and logistics in terms of rearranging and extending quarantine bookings, our operations have not been heavily impacted by the latest change in policy," she said.